We're kind of meal prep gurus here at Trifecta and we got your back; don't get stuck eating the same thing or feel like you have to stick with salads to nail your meal prep at home. Here are 50 healthy meal prep recipe ideas that aren't salads.
Remember, the best diet for you is the one you enjoy eating! So if you're not into some of the suggested meal options, feel free to make substitutions.

Healthy Meal Prep Ideas
When it comes to meal prep there are two main ways to approach cooking all of your healthy recipes:
Meal Prep Complete Recipes
Meal Prep Ingredients in Bulk
1. Meal Prep Complete Recipes
This type of weekly meal prep includes making a recipe like a vegetarian chili recipe or sweet and sour chicken recipe, then portioning it out into meal prep containers for the week.
Pros
These recipes should be easy to prepare, like a one-pot meal or sheet tray recipe. Recipes like a quick stir-fry, rice bowl, or overnight oats.
Cons
You may end up spending more money than budgeted on specialty ingredients or having excess food waste from not planning to make recipes with similar ingredients ahead of time. You also run into the meal prep monotony of eating the same meal multiple days in a row.
2. Meal Prep Ingredients in Bulk
This is similar to purchasing Trifecta A La Carte. Cook batches of your protein of choice, vegetables, carbohydrates, and choose a variety of sauces and garnishes to build your meal plan for the week. Portion out each individual meal prep recipe for the week based on your nutrition needs and goals.
Pros
You can control your food intake more closely if you are tracking your calories or macronutrients to reach your health goals. You can add a variety of nutrient-dense seasonal vegetables, fruits, and go ham on herbs and spices to season your ingredients.
Overall you have more variety in your flavors, portioning, and meal plan when you choose to prepare ingredients in bulk. You can learn to use a variety of ingredients and sharpen up your cooking skills in the process.
Cons
If you're lacking culinary skills you may end up eating the same kind of cooked foods all week long, this goes for having the right kitchen equipment as well to cook all of your food safely and efficiently.
You should know how to portion your meals to meet your macros or how much you should be eating on a daily basis to make sure you're meeting your body's basic needs and able to tailor your nutrient needs to your personal health and wellness.
How to Plan Your Meal Prep
Whatever way you choose to approach your meal prep, you should think about why you want to meal prep in the first place.
Are you starting a meal prep routine to:
For balanced health and wellness
Eat healthier
No matter the reason you choose to start a meal prep routine, we have all the tools and tricks you need to maximize flavor and nutrition when revamping your diet.
Once you know your 'why' you can calculate your nutrition needs and map out your meals, snacks and drinks for the week,.
Knowing your calorie range or macros will help you plan your meal prep around any health goals you may have!
Even if you don't plan on calorie counting or logging your food, having a basic understanding of how much you should be eating per day to fuel your body and what kinds of food you should be eating will ultimately help your health and wellness.
What is Your Budget and Time-Commitment?
When It comes to planning for meal prep you want to consider how much time you have to spend in the kitchen and also what your budget is for your weekly meals.
Planning a menu in advance and cooking most of your meals at once is one of the easiest ways to cut back on the time you are spending. You can meal prep a week's worth of lunches in one day and get more time to yourself throughout the week.
Doing a full week's grocery haul at once can give you quite the sticker shock! On average, most people spend roughly $173 a week on groceries - and you spend even more than that if you are eating out often. That adds up to an average of $692 per month (1).
By far the easiest way to set a more personalized food budget is to track your current spending and see where you can cut back. For example, if you are spending $40 a day on takeout lunches and gourmet coffee, that is a great place to start.
5 Tips to Save Money on Meal Prep
Contrary to popular opinion, it is possible to eat healthy on a budget.
Cost-effective food prep takes a bit of strategy and can feel overwhelming at first, but with a little practice, you will get more efficient and better at fine-tuning your breakfast, lunch, and dinner menu to meet your fitness and wallet needs.
Buying in bulk and looking for sales are no-brainers, so here are some other tips to help you manage your meal prep budget:
Skip the pricey health food trends: Labels can be misleading, all

nutrient-dense

foods, aka fruits, vegetables, lean proteins, healthy fats, and whole grains can be considered "superfoods". You don't need a $12 bag of exotic health food ingredients to cook healthy and functional food.
Make your sauces and seasoning blends from scratch: Packaged ingredients can add up quickly, opt to make your own salad dressings and sauces with fresh ingredients that are simple and only require a few steps.
Cut down on food waste with better portioning: Knowing exactly how much you need per week and portion your food will help you build a more realistic plan before grocery shopping. Also don't be afraid to substitute ingredients when you only need a small amount of an odd ingredient, like using almond butter instead of tahini.
Use staple ingredients for multiple recipes: The best way to start out meal prep is to pick a few basic ingredients and stick to them. Choose 2-3 proteins for the week, 4 vegetables, and starch you like, and start with that. You can easily use ingredients like sweet potatoes in a variety of dishes like mashed, roasted, and baked.
Opt-out of meal prep completely and get meal prep delivered: Believe it or not you will probably save money when you use a meal prep delivery company like Trifecta vs trying to stock your pantry and start cooking at home. Bonus this will also save you time!
5 Tips to Save Time Meal on Prep
At first, it probably feels impossible to achieve quick meal prep - as even the best of us still spend hours planning, shopping, cooking, and cleaning dishes. But have no fear, it does get easier and you do get better at finding simple solutions that fit your needs.
Here are five ways to get more of your Sunday back and save time on meal prep:
Eat more foods you don't have to cook, a.k.a. raw foods: plant-based foods can be enjoyed raw, and there are many affordable, quick-cook varieties for grains and proteins on the shelves.
Make more one-pot dishes: Spend less time cleaning dishes with one-pot meals like chili, stews, soups, lasagna, pasta, pilafs, and stir-fry. You eliminate multiple cooking methods by sticking to just one, and everything is one and done at the same time! Plus, these types of cuisine tend to freeze well to save for future meal prep weeks.
Learn to batch cook staple ingredients: Many proteins and veggies can be cooked at the same temp, helping you kill multiple birds with one stone.
Use some pre-cooked or semi-prepped ingredients: Reach for pre-chopped veggies, frozen fruit, and canned beans for recipes that are easier to toss together but won't demolish your budget.
Have proper kitchen tools and cooking equipment:

Having a sharp chef's knife, cutting board, and food processor can save you tons of time.

50 Easy Meal Prep Recipe Ideas
Here are 50 easy meal prep ideas for breakfast, lunch, and dinner. We also include a list of nutritious snacks!
Many of these recipes utilize time-saving Trifecta A la Carte Ingredients such as Trifecta chicken, rice, and beyond meat, but provide instructions on how to easily substitute out other raw ingredients.
These recipes fit a variety of dietary approaches. Keto, vegan, vegetarian, paleo, plant based whole-foods, Mediterranean, flexitarian; it doesn't matter what you call you're diet just make sure you enjoy what you're eating and maximizing quality over quantity to conquer your goals.
15 Healthy Meal Prep Breakfast Recipes
Try not to skip out on this meal too often, eating a protein-rich breakfast can help curve cravings and provide even energy throughout your day and week. Most of these recipes can be prepared in under 20 minutes!
Breakfast burritos are one of the best meal options for when you are in a time crunch. The burrito tortilla can house any kind of vegetables and protein, to make a highly delicious grab-and-go breakfast. Serve your breakfast burrito with your favorite salsa!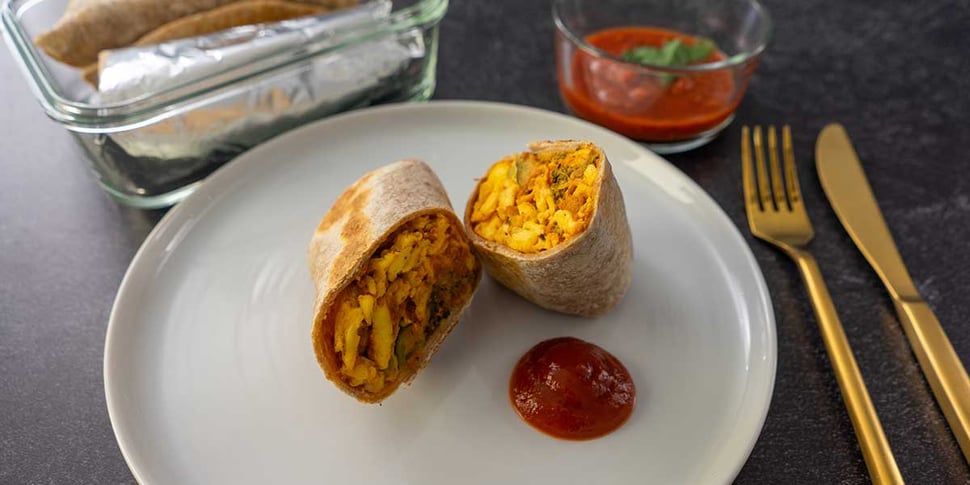 These waffles are great on-the-go additions to any balanced breakfast.
Make a vegan-friendly or plant-based friendly waffle by swapping out any dairy ingredients with a vegan yogurt alternative. You can also add a variety of spices to your waffles as we did in our maple sweet potato waffle recipe!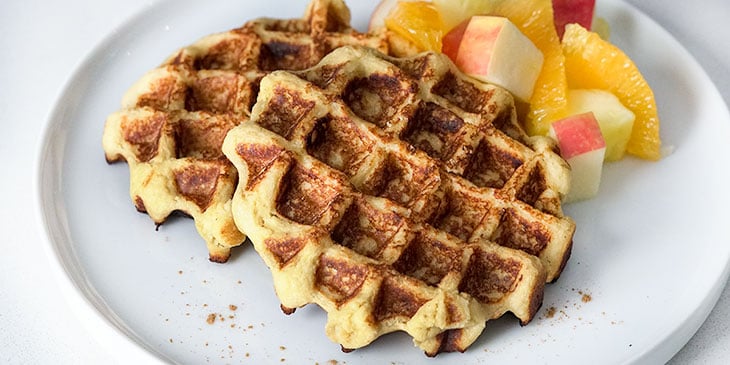 A well-balanced and macro-oriented paleo sweet potato hash with sausage & egg, easy to prepare ahead of time and enjoy multiple mornings.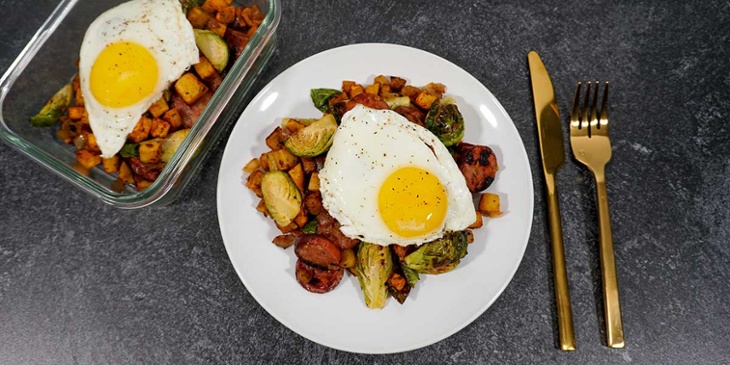 Looking for a lean, veggie-packed egg white recipe that tastes as rich as its full-fat variety? You'll want to learn the secret to this rich, creamy breakfast that packs a ton of protein and nutrition to keep you going.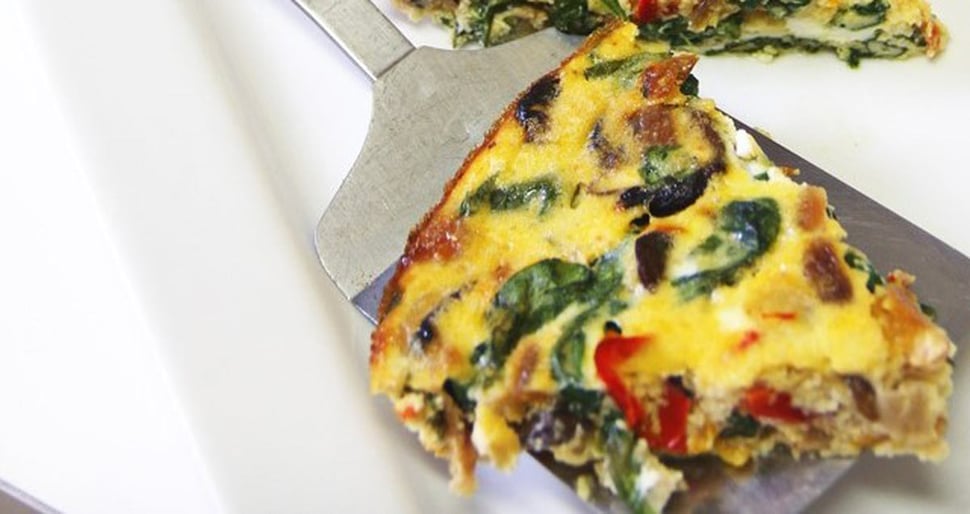 Smoothies can be made the night ahead for a quick grab-and-go in the morning.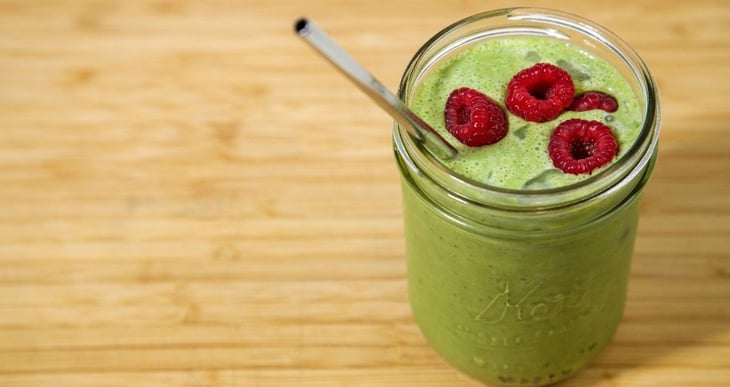 Meal prep ahead of time for an easy high protein breakfast option or enjoy as a dessert perfect for overnight muscle recovery. Full of rich flavor, this protein-packed greek yogurt parfait is sure to satisfy! Make this plant-based by using a plant-based yogurt.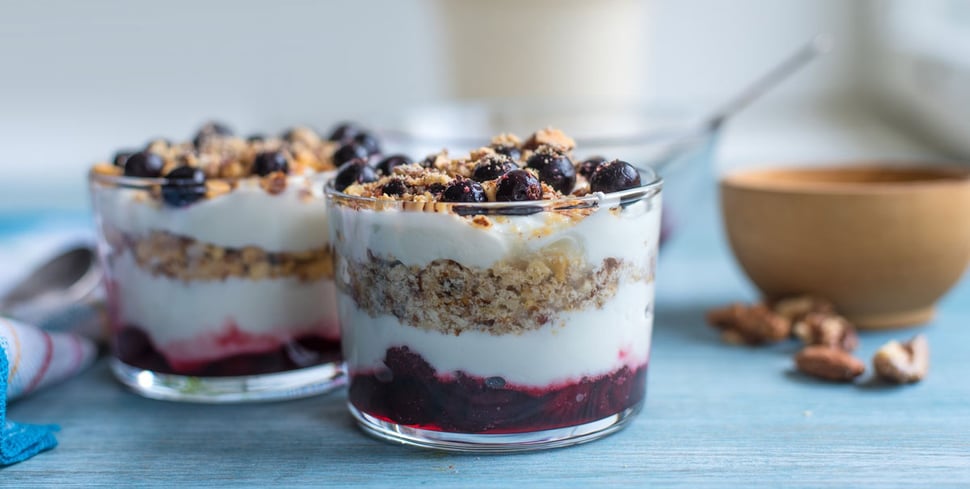 Part giant egg bite, part frittata, this flavor-packed dish will have you looking forward to your mornings.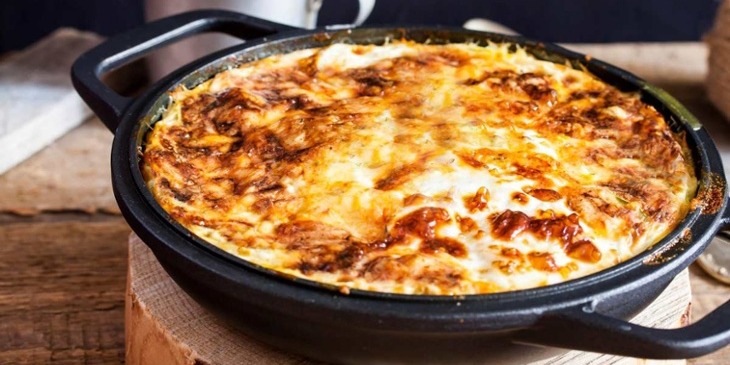 Use this recipe as an outline to turn last night's leftovers into an imaginative breakfast feast. Feel free to substitute the tofu for any protein of choice, make a trip to your local farmers market for some fresh greens!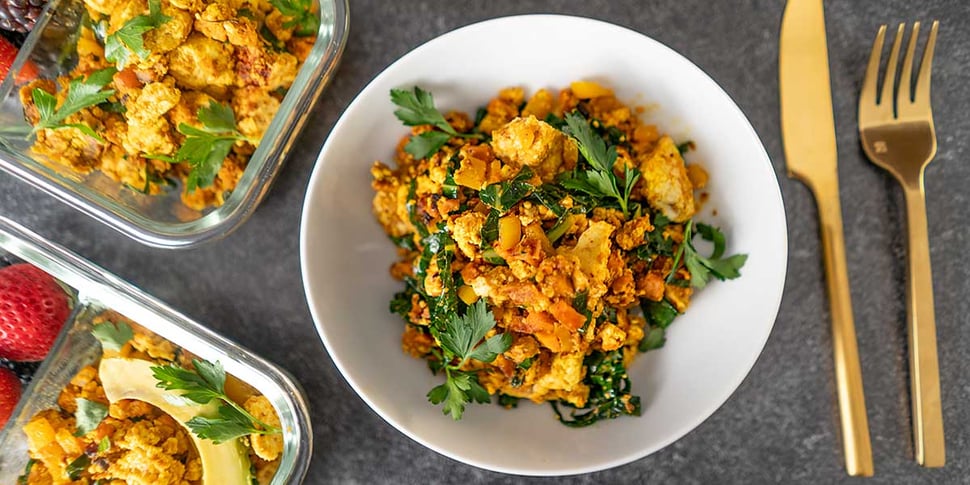 You'll love this 'no-cook' breakfast option packed with protein. Make this ahead of time and top with a variety of toppings such as fruit, granola, or seeds!
The beauty of a taco is its endless variety of flavor combinations and, utilizing a low-carb shell allows for more versatility and variety in your filling without worrying about ingesting a high-carb breakfast.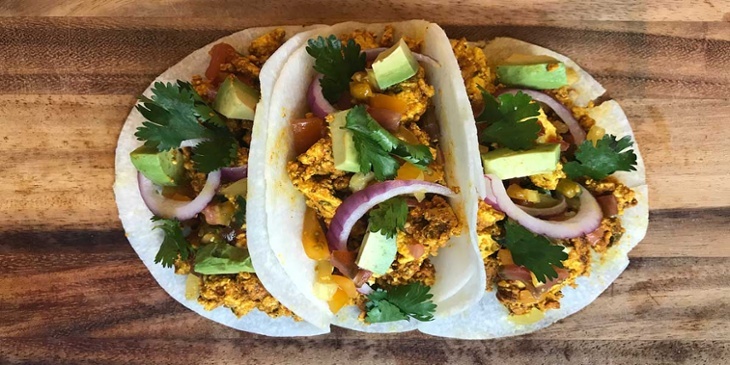 Prepare this hearty, plant-based, Mediterranean breakfast skillet recipe using only a cast-iron skillet or sheet pan. Turn your Trifecta A La Carte Beyond Beef® patties or any protein you desire into a savory breakfast hash.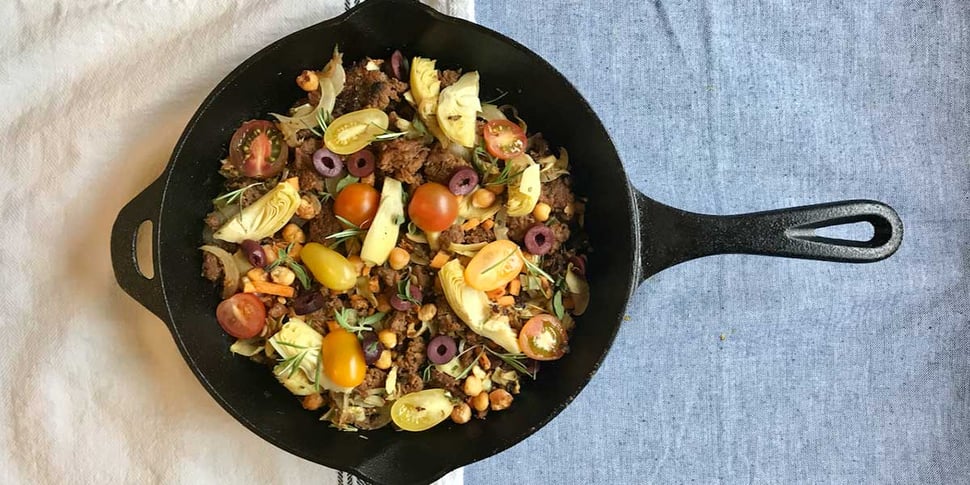 This high-protein french toast recipe is deceivingly flavorful and packed with 32 grams of protein per serving to help you start your day off right or as a sweet snack throughout the day.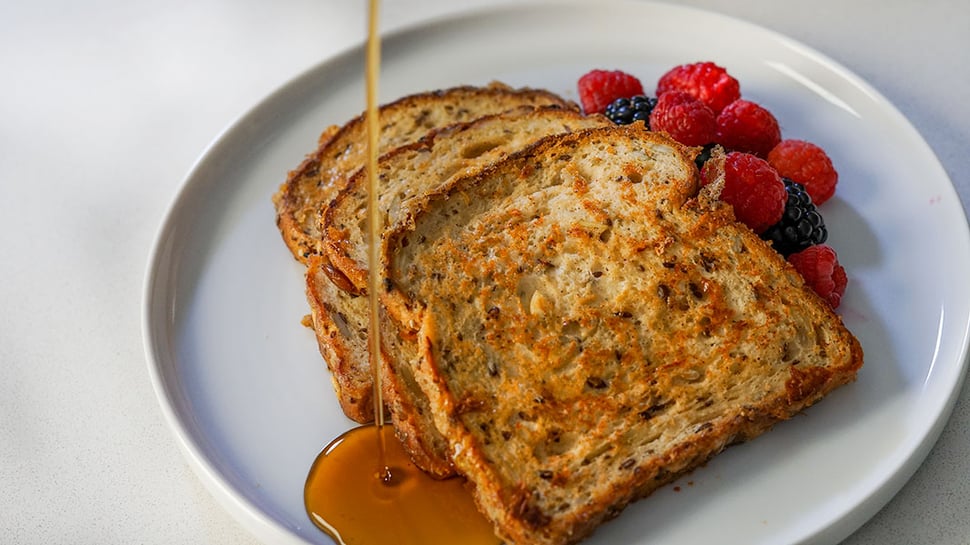 Classic pancakes are great, but why no add some more nutrition and utility by using protein powder in the base. We have recipes for keto pancakes, paleo pancakes, and vegan pancakes; all delicious options for breakfast or brunch.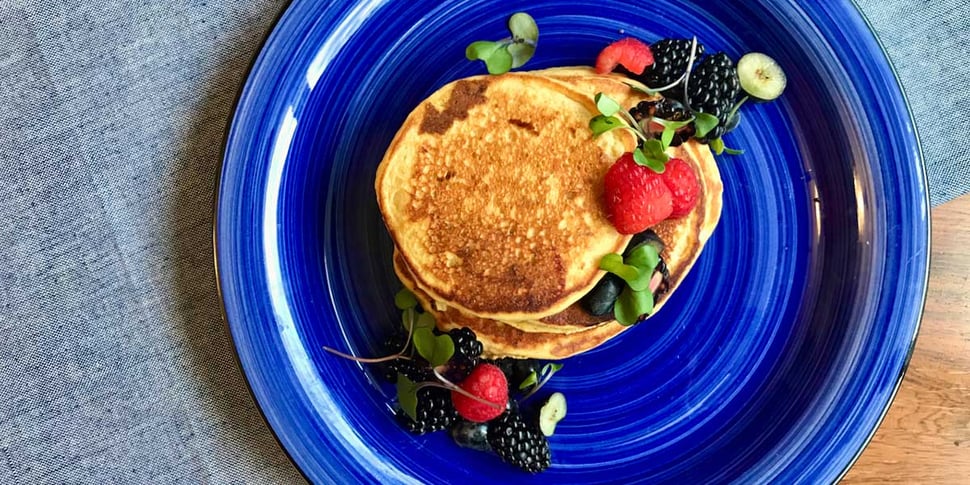 Can I start by saying avocado toast is hands-down my favorite breakfast or lunch option? The variety of nutrient-dense ingredients and creative ways to mix and match flavors is endless, and it is extremely filling.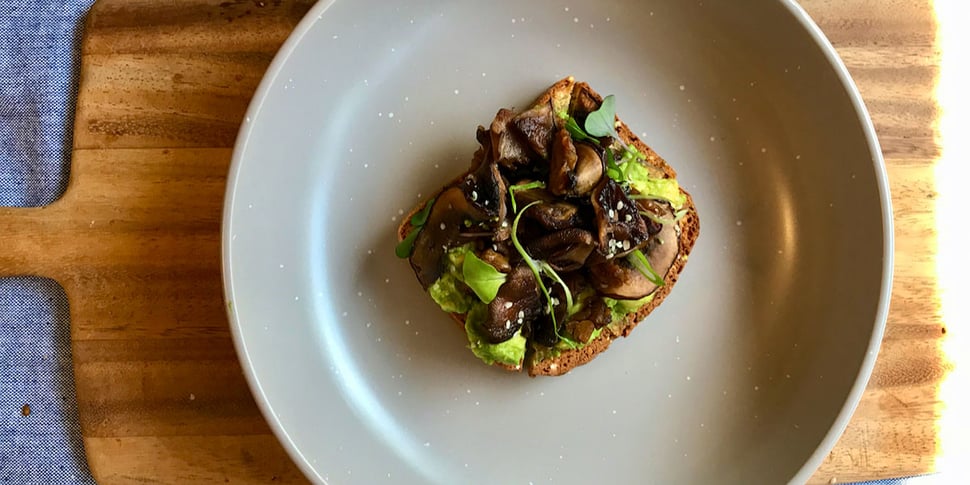 Muesli is an uncooked cereal-like grain-based food, typically oats, combined with dry fruits, nuts, nuts, and seeds, and soaked with foods like yogurt, milk, milk alternative or fruit juice to soften, and in a way, "cook" the grains before consuming them. You can eat Muesli both hot or cold but in this case, we made the recipe cold, and nevertheless, hearty.


25 Healthy Lunch or Dinner Recipes
Perfectly sweet and spicy, this teriyaki pineapple bowl is a delicious twist on a traditional recipe.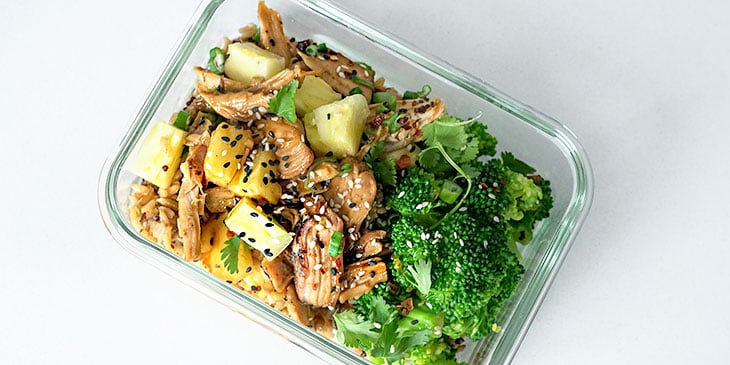 This easy meal prep recipe will liven up your week with a healthy dose of fresh herbs, crunchy veggies, and savory salmon. Plus, it's high in healthy fats, protein, and vitamins A and C.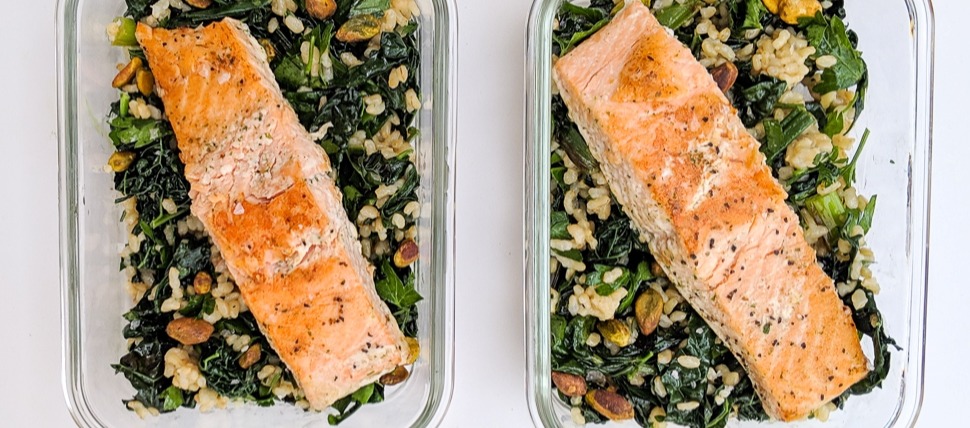 These steak and avocado lettuce wraps are not only wholesome but also low carb! Made with lean, grass-fed steak for a quality protein and heart-healthy avocado, which provides further satiation and a pleasant mouthfeel.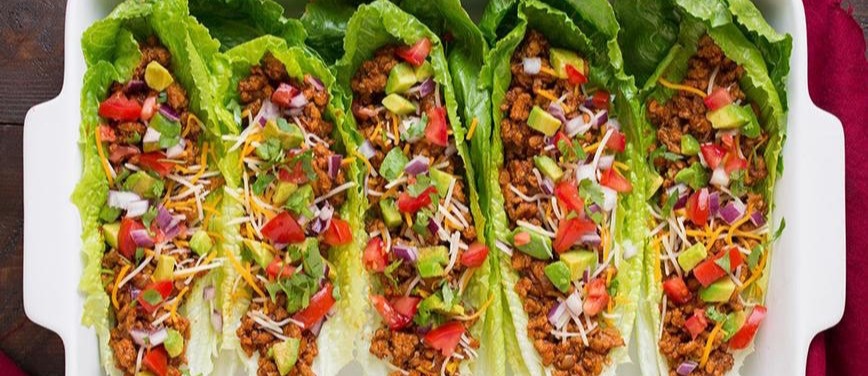 These comforting and savory low-carb vegan meatballs and spaghetti will leave you feeling satisfied and satiated. Spaghetti Squash is a wonderful low-carb meal prep substitute for pasta; if you don't follow a plant-based diet substitute normal meatballs.

This could quite possibly be the easiest meal prep recipe of all time! This high protein, low carb twist on traditional shrimp ceviche, using pre-cooked Trifecta shrimp, tastes bomb and will definitely help you hit your macro goals.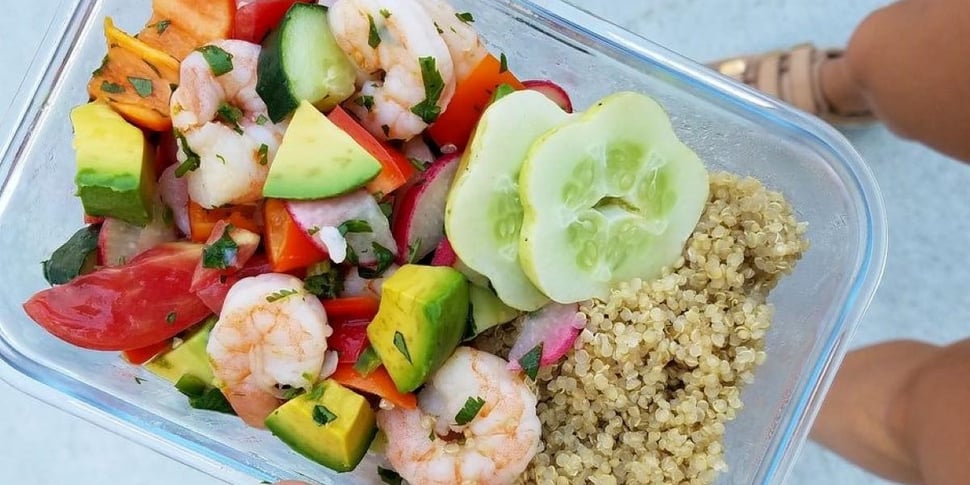 Dig into a heaping serving of this low-carb kelp noodle pesto bowl recipe prepared with kale pesto and satisfying vegetables; top it off with any protein you desire.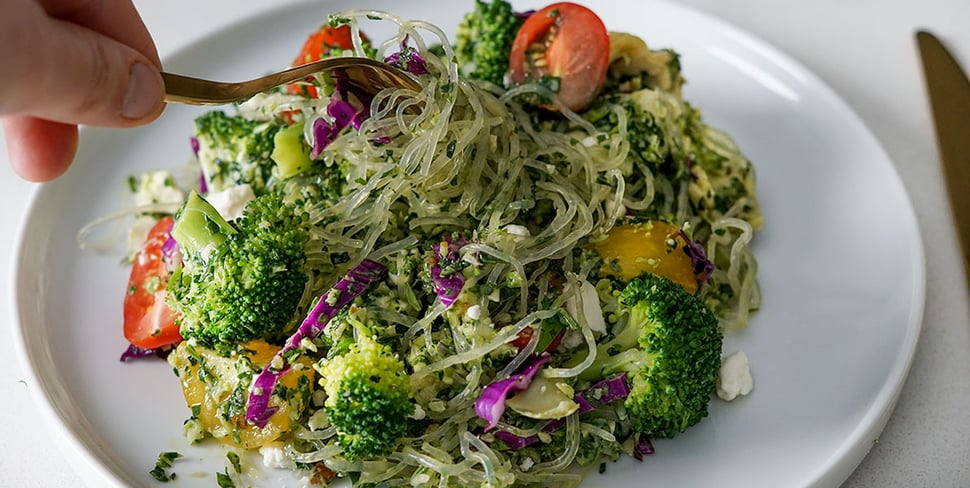 Hearty and satisfying. Add more spice to bring up the heat. Substitute the beyond meat for any protein options you'd like!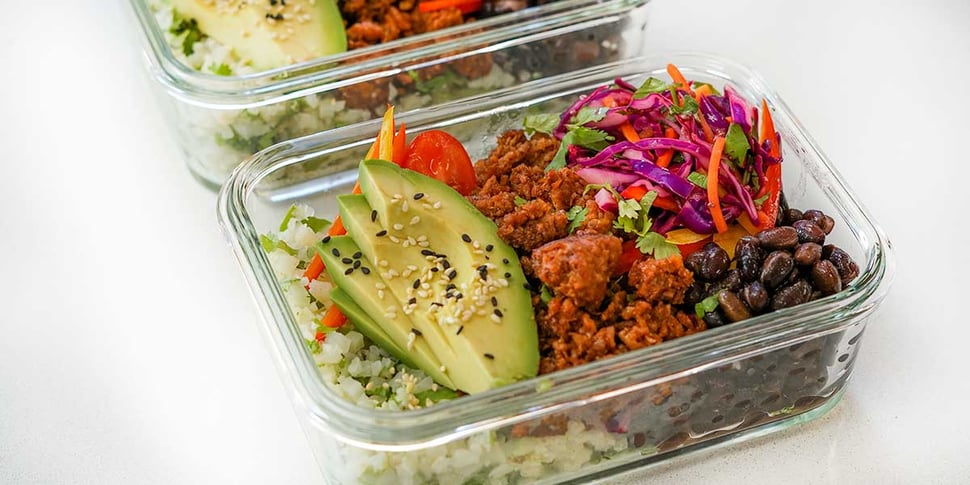 Crunchy, and fresh tasting. A perfect easy meal packed with vegetables, pair the kelp noodles or traditional pad thai noodles with any protein and vegetables you desire.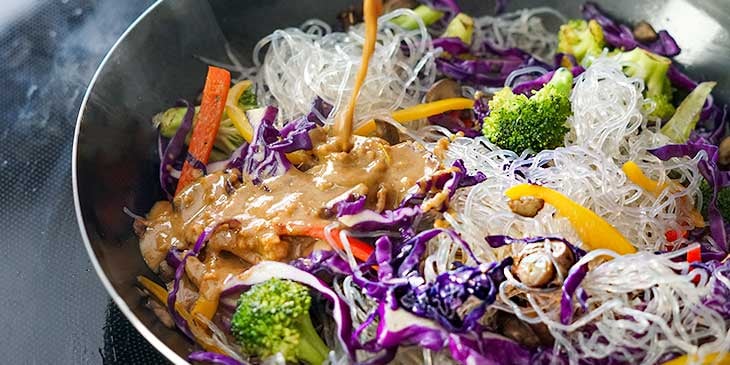 Find an incredibly easy recipe that meets the paleo-lifestyle guidelines, and can be made for your meal prep efforts or any weekday meal in a quick 15 minutes.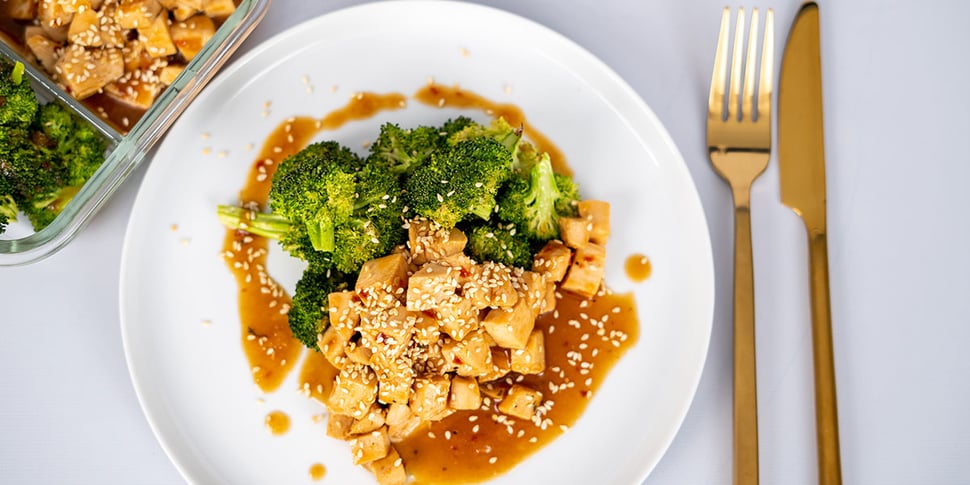 Stuffed sweet potatoes are easy to throw together and can be prepared in bulk! Simply roast off 3-4 medium to small-sized sweet potatoes, choose your filling, then toppings, and bam!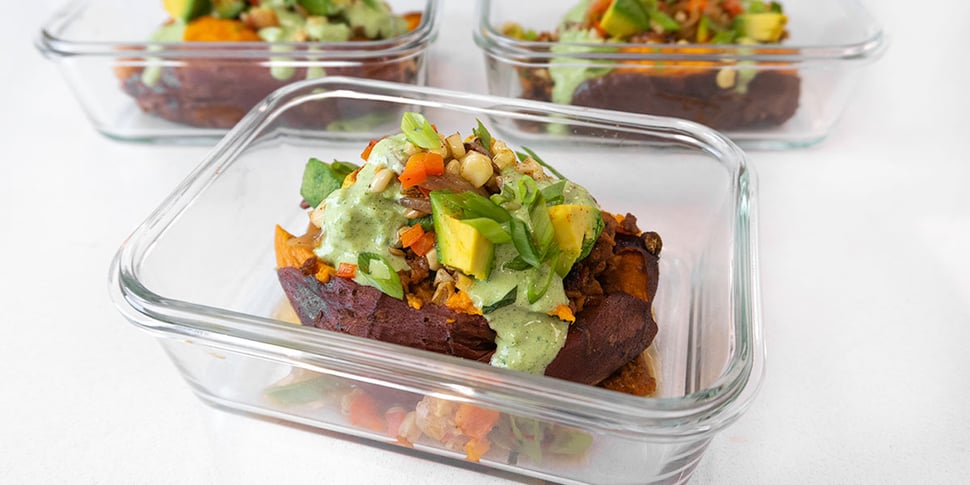 Sweet and sour is one of the staple sauces I keep in my fridge. It's that infallible option that typically goes well with everything.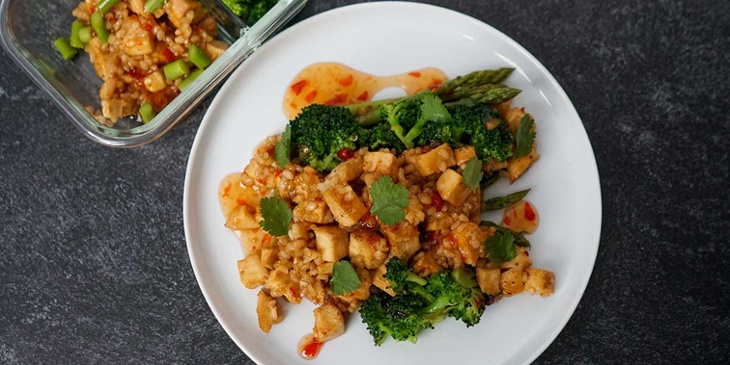 As an effort to inspire your meal prep using Trifecta chicken, this recipe takes just a little extra effort to make, and it's much simpler than what it seems to be. The effort will yield a punch of flavor that will be well worth the work!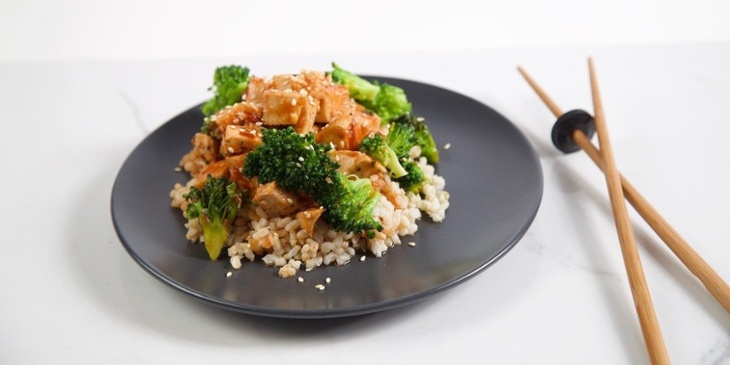 There is something incredibly satisfying about a good cashew chicken dish, paired with roasted cauliflower this is a wonderful meal prep option.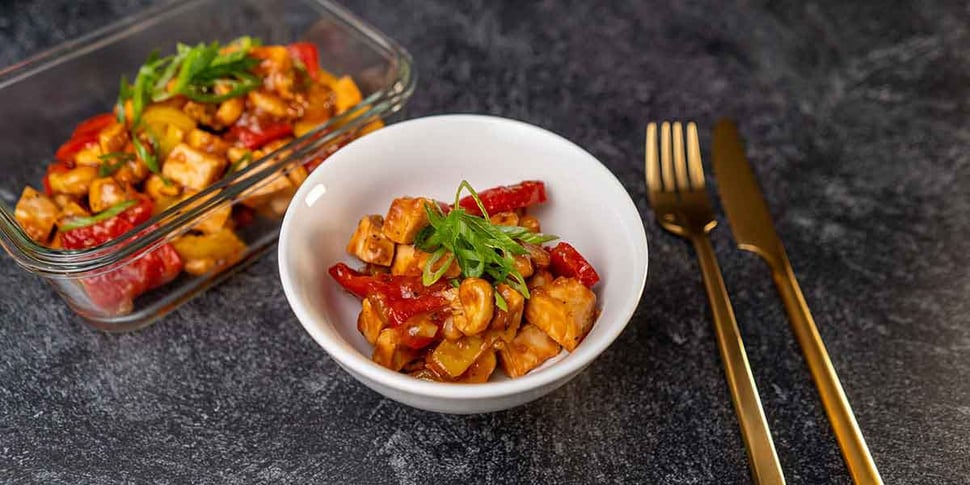 This recipe utilizes Trifecta's A La Carte steak but you can also cook your steak from scratch. It only takes about 30 minutes to make.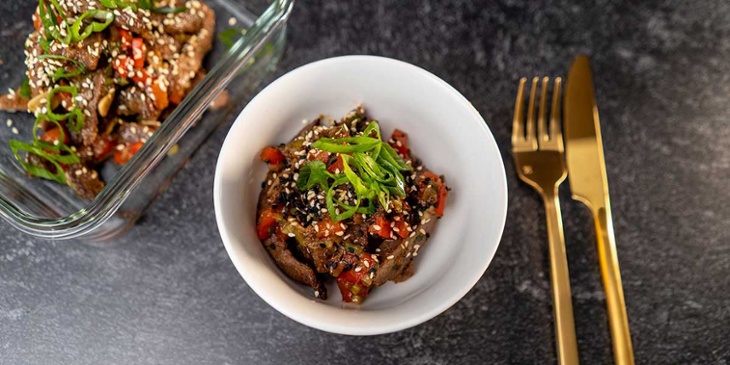 Step out of your comfort zone and step up your meal prep with this crazy easy and healthy twist on takeout.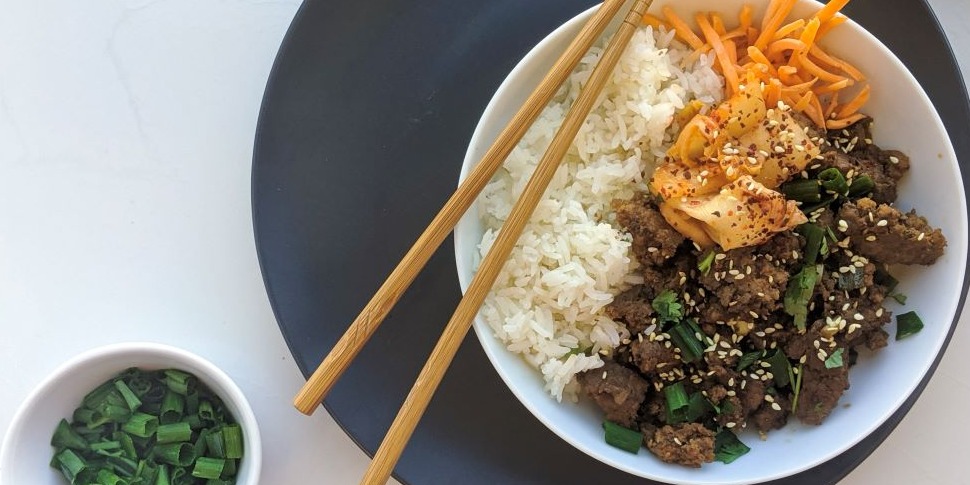 This pasta recipe is simple, refreshing, and hearty. Plus it is crazy easy to throw together for a last-minute dinner or easy weekly meal prep dish. Chow down on lentil pasta with fresh cooked organic veggies and vibrant herbs in a salty and savory dressing.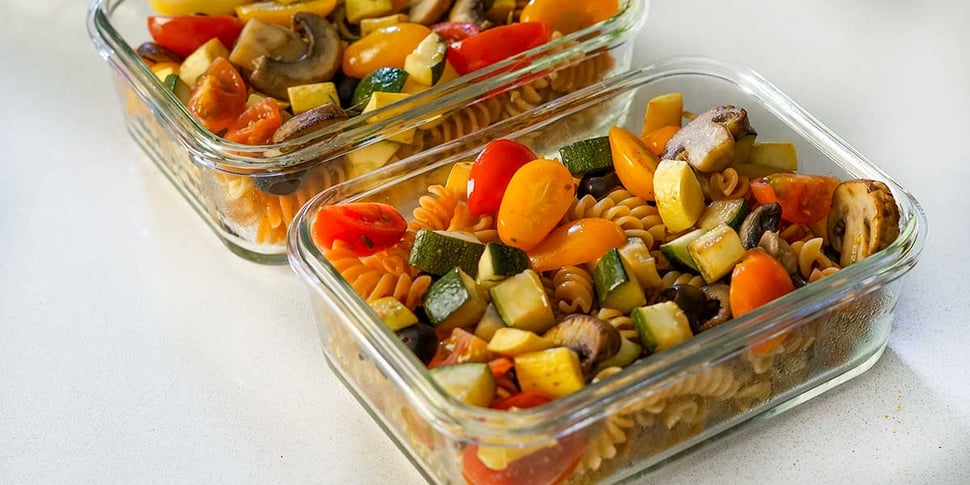 Preparing a phenomenal chili is all about making a bomb chili base, from there you can add any kind of beans, meat, or vegetables you'd like! This hearty recipe includes a variety of seasonings such as roasted red peppers, smoked paprika, and nutmeg. The most important part of your chili recipe is sourcing a quality chili powder or preparing some roasted chili paste to use in your base.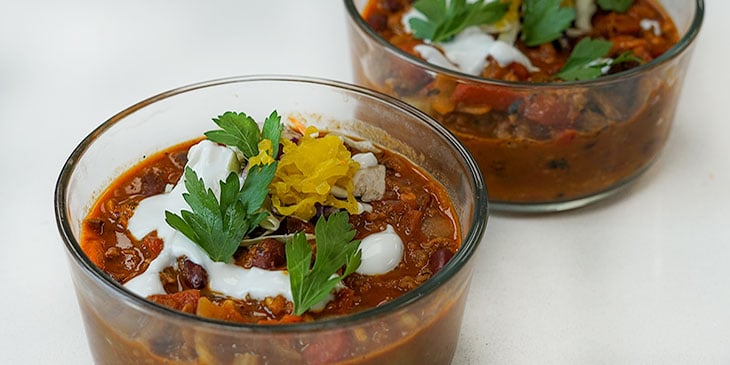 Buffalo sauce is easily one of the most diverse sauces out there. Find a multi-use from-scratch Buffalo sauce that can be used in many ways for your meal prep!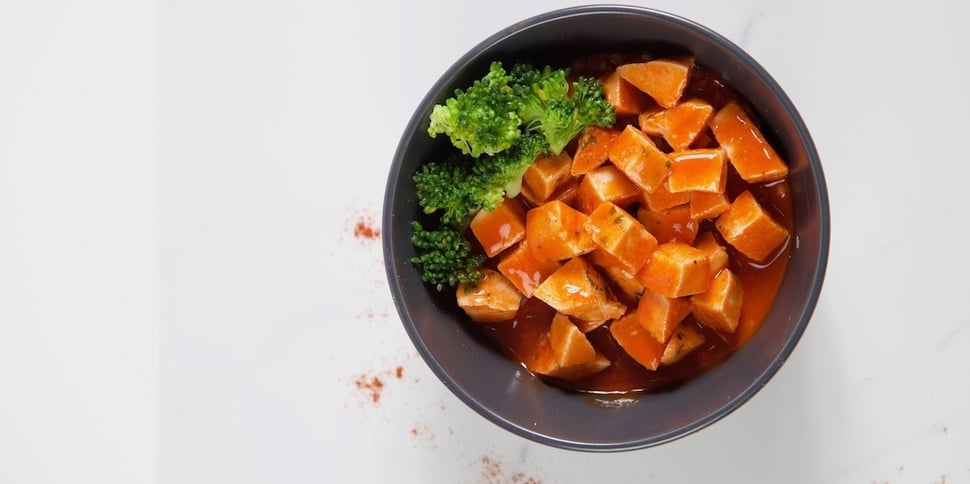 Quesadillas are incredibly functional - and yes, they can absolutely be healthy! Plus, they are super easy to make ahead of time as part of your meal prep efforts.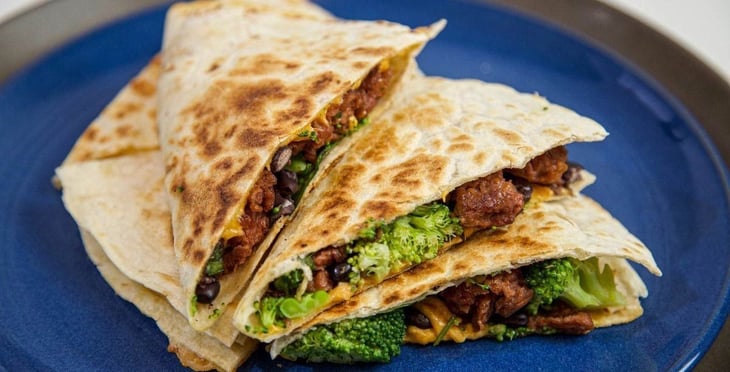 A quick and simple recipe bowl you can use any day of the week to add a positive flair to your meal prep!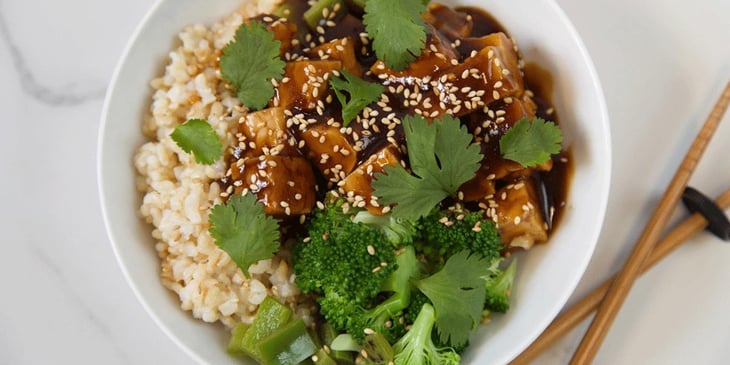 Prepare this fresh and clean garlic shrimp with zucchini noodle recipe in less than 10 minutes. This is the perfect nutritious lunch or dinner to include in your meal prep plans for the week, this recipe is sure to satisfy any pasta cravings without the carb overload!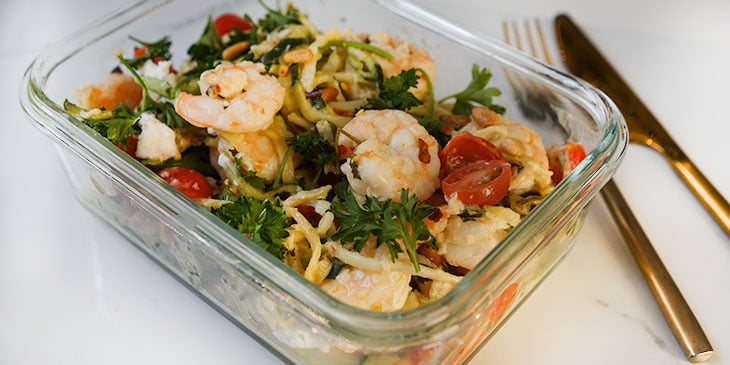 Prepare this easy shrimp taco recipe made with chipotle-lime shrimp, fresh avocado, and cotija street corn style slaw. We skipped the corn tortillas and used crunchy jicama shells instead for a tasty low-carb taco alternative.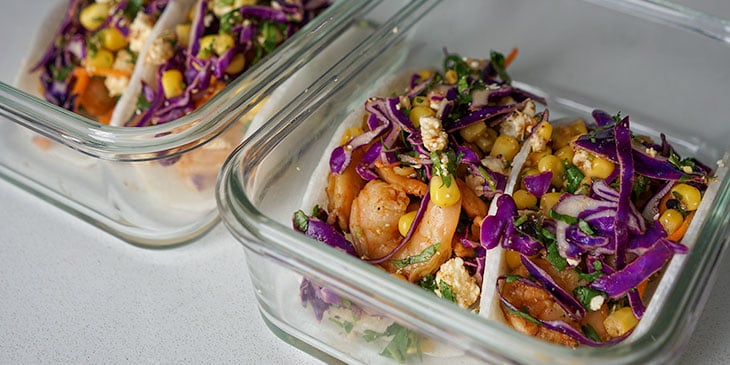 This 100% plant-based pot roast recipe has reached a new level of savory delight with the addition of Beyond Sausage® Brat. Fall in love with this easy and wholesome one-pot vegan recipe with 21 grams of protein per serving and explosive flavor.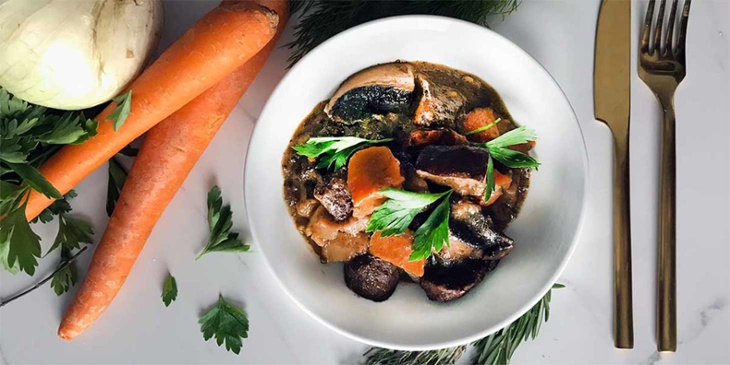 In less than 30 minutes prepare this mouth-watering vegan Thai curry recipe overflowing with nutrient-dense vegetables coated in a savory red curry coconut broth. This is a great meal prep recipe to customize and change up the vegetables or pair with quinoa, basmati rice, or brown rice.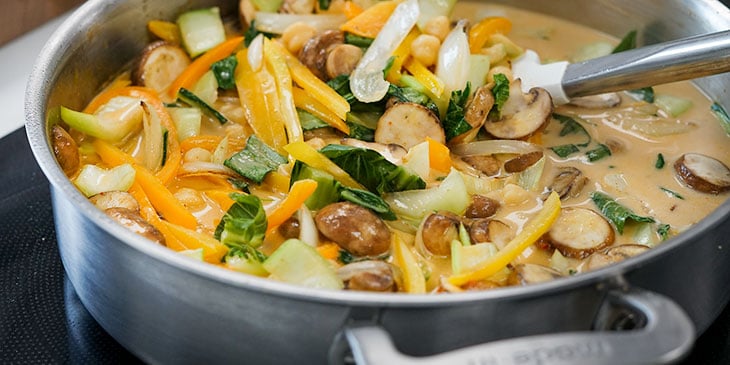 Stir-fry recipes are versatile, quick to prepare, and all about mastering the technique of cooking ingredients in oil over high-heat very quickly. Cook this noodle bowl in less than 10 minutes with the help of Trifecta shrimp.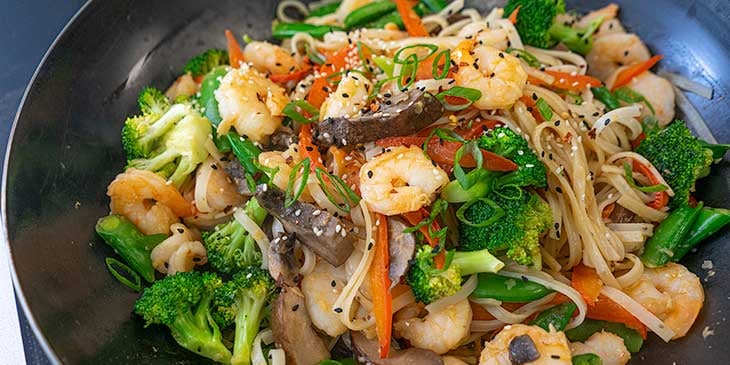 A simple way to add variety to your meal prep is by utilizing different sauces!
You can also add tons of flavor by using various seasonings and spices when preparing ingredients in bulk or adding to your favorite meal prep recipes.
Here are some of our go-to sauces for meal prep:
1. Green Goddess Recipe: A bright and flavorful sauce perfect on roasted vegetables or paired with any protein.
2. Zhoug Recipe: This simple Asian sauce is loaded with vibrant flavors along with a beautiful piquancy (chef speak for a sharp, spicy flavor profile, aka yummy). Much like chimichurri, this sauce goes incredibly well with some flat iron steak and rice.
3. Pesto Recipe: Pesto is not just for pasta and pizza! This common sauce is incredibly versatile and pairs well with salmon, chicken, shrimp, and veggie-based dishes.
4. Pineapple-Payaya Salsa Recipe: Ready in less than 10 minutes, this sauce pairs well with Trifecta chicken and fish and makes a great topping for classic meals. Try out this Kiwi-pomegranate salsa as well!
5. Romesco Sauce Recipe: Romesco is a popular is Spanish sauce that is typically made with bread. We've put our own spin on this rich, smoky, and peppery sauce using almonds - providing a heart-healthy source of fat and a rich base for the flavor, minus the gluten and added carbs!
5 Simple Meal Prep Desserts
This healthy chocolate pudding recipe is made from a coconut milk base, mixed with some delicious Dutch cocoa powder, maple syrup, vanilla extract, and arrowroot powder to thicken the pudding to the desired consistency.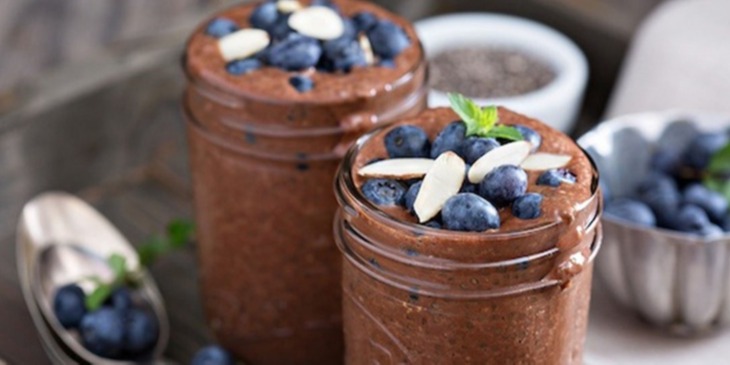 The combination of spices, a hint of piquancy, along with slight saltiness and sweetness, and the natural nuttiness of the roasted nuts make this recipe a snack staple of your meal prep.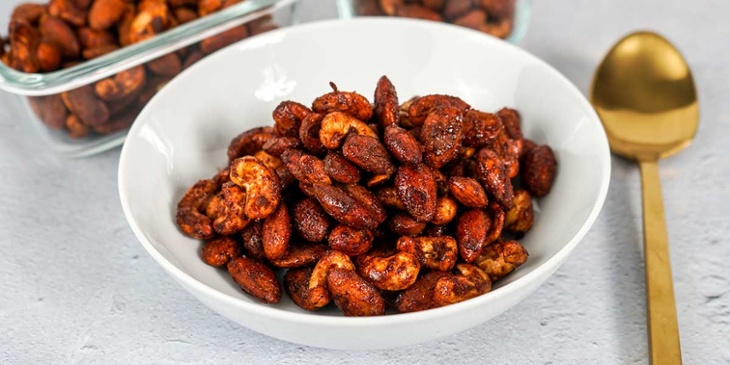 This simple plant-based brownie recipe is made with cacao powder and your plant-based protein powder of choice in less than 30 minutes. This is a great recipe to add to your list of macro-friendly desserts.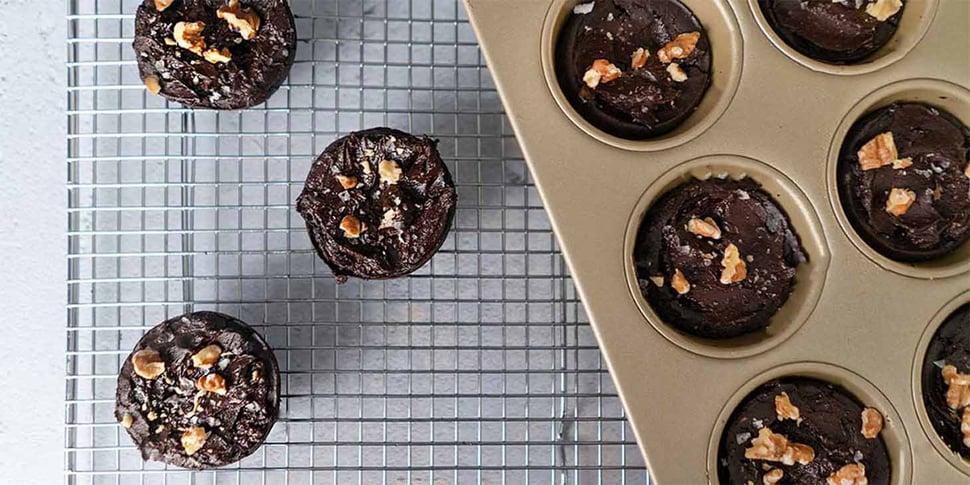 A healthier alternative to a classic treat, this apple pie quinoa bowl is a great alternative to the traditional dessert. Loaded with healthy grains and topped with crunchy apples and cinnamon, you can't go wrong with this bowl!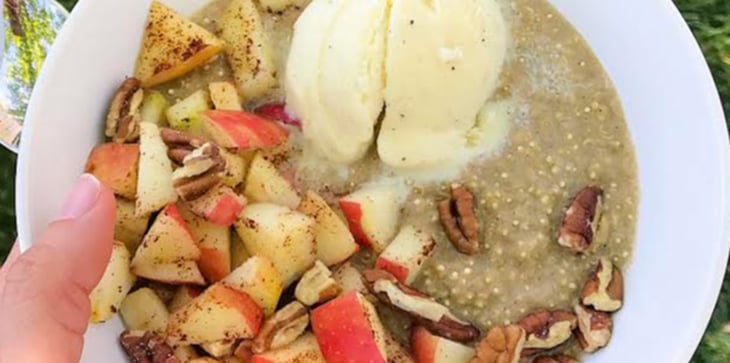 We know you'll love this macro balanced recipe, prepared with specific ingredients to bring you a deliciously deadly paleo-approved yogurt parfait.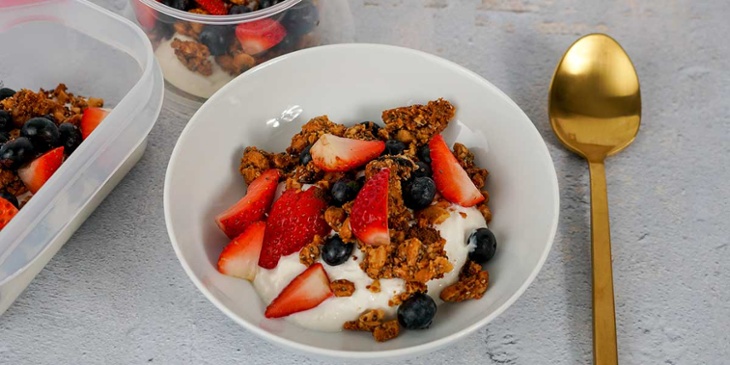 Don't Forget Your Snacks
Let's be candid with each other, a well-balanced meal plan includes drinks and snacks.
When you plan ahead and meal prep don't forget to include whatever snacks and drinks you would like for the week.
How About Trying Meal Prep Delivery?
You could also build healthy meals for as little as $6 a meal using pre-cooked and ready-to-eat ingredients. Yes, you heard that right... almost zero cooking required.
Trifecta's a la carte menu is a meal preppers' dream - allowing you to plug and play with the exact proteins, carbs, and veggies you like to match your taste preferences and lifestyle. And the food is the highest quality possible:
Organic ingredients
Grass-fed and sustainably caught proteins
Minimal seasonings (almost no oil or salt used)
No added sugar
No added preservatives or artificial ingredients

Delivered Fresh

Vacuumed sealed to last up to two weeks in your fridge
We do all the hard work and give you the tools you need to crush your meal prep - all while getting most of your time and money back, so you can spend it on what matters most to you.
Ready to hit the easy button on your meal prep routine?