These aren't the sloppy joes you grew up with—they're low-calorie, high-protein powerhouses that will keep you full and satisfied.
How to Make Health Sloppy Joes
About Healthy Sloppy Joes
These sloppy joes are the perfect choice for a simple weeknight meal since they're packed with flavor and ready to eat in just 10-15 minutes.
Our simple recipe features our Trifecta pulled pork, so you're getting a dose of delicious elevated with lean protein that's low in fat and high in flavor.
Remember, recipes are templates to build off of and be inspired by; adjust this recipe as needed—this is just a guideline to help stir your creative kitchen energy.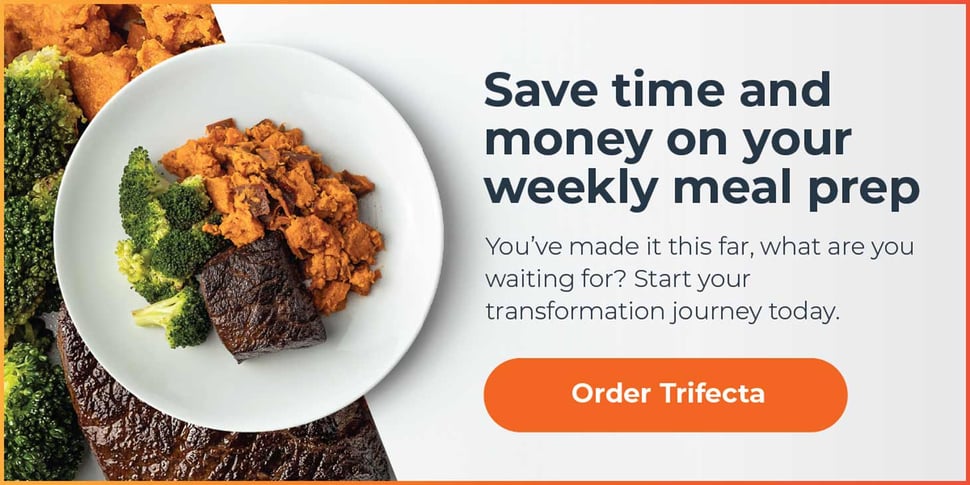 How to Prepare High-Protein Pork Sloppy Joes
Prep time: 10 min
Cook time: 10-15 mins
Servings: 4 sandwiches
Ingredients
1 pound Trifecta pulled pork

1 small onion, diced

2 cloves garlic, minced

1 cup frozen bell peppers

1.5 cups tomato sauce

¼ cup sugar-free ketchup

1 tablespoon Worcestershire sauce

2 teaspoons Dijon mustard

½ teaspoon paprika

½ teaspoon chipotle powder

¼ teaspoon salt

⅛ teaspoon black pepper

4 whole wheat hamburger buns
Tools
Non-stick skillet
Knife and cutting board
Instructions
Heat a large skillet over medium heat.

Add the onion, bell pepper, and garlic to the skillet and cook over medium heat until the vegetables are soft and fragrant. Add the Trifecta pulled pork and heat for 3-5 minutes.

Stir in the tomato sauce, low-sugar ketchup, Worcestershire sauce, Dijon mustard, paprika, chipotle powder salt, and black pepper.

Bring the mixture to a simmer and cook for 5-10 minutes, or until the sauce has thickened and the flavors have melded together. Taste and adjust for seasoning. Remove from heat and keep warm if serving immediately. This should yield about 34 oz of cooked product.

Meanwhile, toast the hamburger buns in an air-fryer or oven.

Portion 8.5 oz of the sloppy Joe pork mix, and serve the pork sloppy joe mixture on the whole wheat hamburger buns. Enjoy!
Want to get more out of your weekly meal prep efforts? Stick to your calorie goals and maximize results with this free meal prep toolkit for weight loss. An RD-written guide complete with macro meal planner, food lists, and expert advice to help you lose weight quickly.