How to Make Healthy Nachos
About Healthy Pulled Pork Nachos
These High Protein Loaded Pulled Pork Nachos are a flavorful and satisfying meal that's perfect for meal prep or a quick dinner.
Made with Trifecta pulled pork, black beans, Mexican blend cheese, and zesty greek yogurt crema, these nachos are packed with protein and nutrients. Whether served in individual meal prep containers or as a delicious party appetizer, these nachos are sure to be a hit.
Remember, recipes are templates to build off of and be inspired by; adjust this recipe as needed—this is just a guideline to help stir your creative kitchen energy.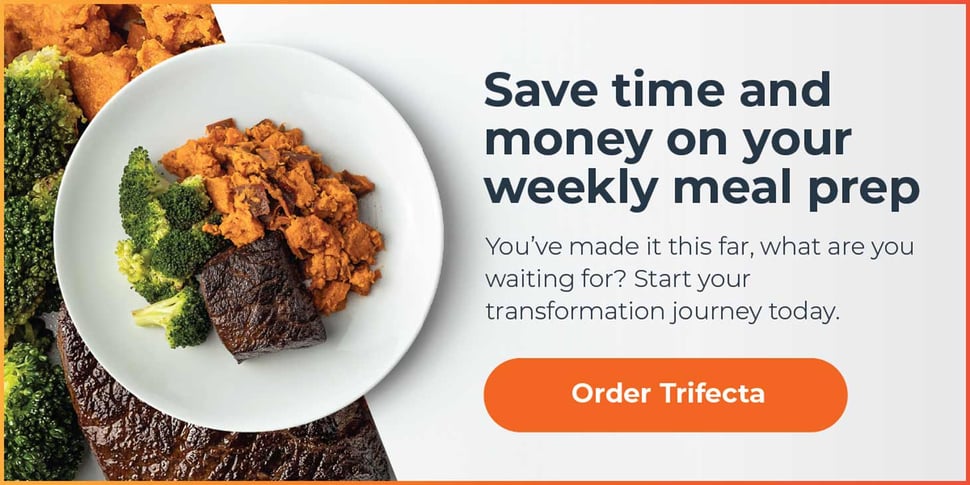 How to Prepare High-Protein Loaded Pulled Pork Nachos
Prep time: 10 min
Cook time: 2-3 mins
Servings: 4 Loaded Nacho Plates
Ingredients
1 Lb Trifecta Pulled Pork
60 Chips or about 4.5 oz/132g Tortilla Chips

1 cup black beans, canned, drained
8 tablespoons tomato salsa
1 cup reduced-fat Mexican blend cheese
4 green onions, thinly chopped white and green parts
4 tablespoons Greek yogurt, low fat
2 tablespoons of lime juice, fresh
Cilantro, roughly chopped
Tools
Instructions
Make the zesty greek yogurt crema by mixing the greek yogurt with fresh lime juice in a small bowl until a creamy consistency is achieved. Add a pinch of salt if desired.

In 4 separate meal prep containers, place 1.15 oz or 33g of the tortilla chips, followed by 4 oz of the Trifecta pulled pork, ¼ cup of black beans, ¼ cup of low-fat Mexican-blend cheese, 2 tablespoons of tomato salsa, and a handful of chopped green onions and cilantro, along with 1 tablespoon of the zesty greek yogurt crema.

Top the containers with their lids and store in the fridge for up to 4 days!

If serving immediately, follow this entire process but make the loaded nachos in a parchment-lined sheet tray, briefly heat the pork before adding to the nachos, and melt the cheese in a broiler. Then top with the zesty crema and herbs. Enjoy
Want to get more out of your weekly meal prep efforts? Stick to your calorie goals and maximize results with this free meal prep toolkit for weight loss. An RD-written guide complete with macro meal planner, food lists, and expert advice to help you lose weight quickly.