These low-calorie pork meatballs are high in protein, low in carbs, air-fried for a crispy texture, and served with your favorite zesty sauce.
How To Make Healthy Pork Bites (High in Protein)
About Healthy Pork Bites
Our pork bites are a delicious and easy-to-make appetizer or snack option. Made with Trifecta pulled pork, almond milk, chia seeds, and spices, these bites are high in protein and low in carbs, with just 80 calories per serving.
They're air-fried for a crispy texture, making them a healthier alternative to traditional fried pork bites. Serve them with your favorite sauce for a zesty kick.
Remember, recipes are templates to build off of and be inspired by; adjust this recipe as needed—this is just a guideline to help stir your creative kitchen energy.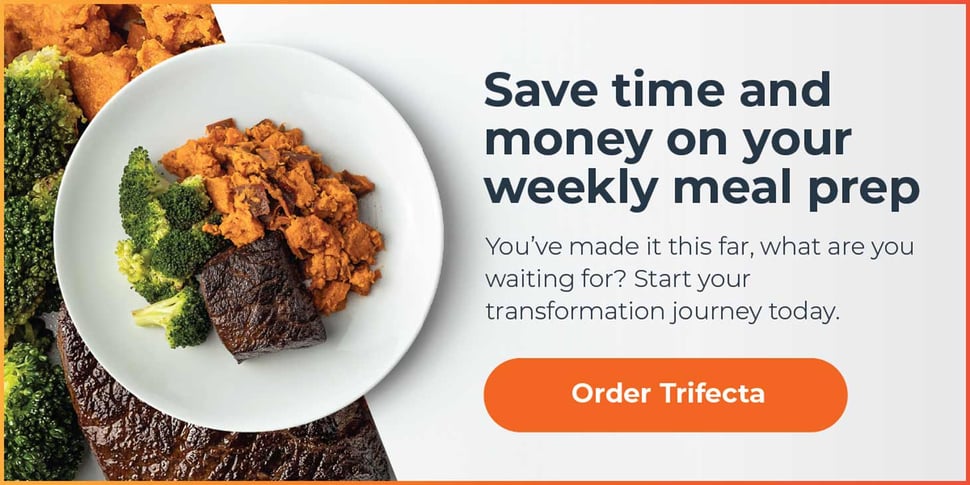 How to Prepare Low-Calorie Pork Bites
Prep time: 5 min
Cook time: 10-12 mins
Servings: (15) 1.5 oz. Pork Bites
Ingredients
1 pound Trifecta pulled pork
¼ cup unsweetened almond milk
¼ cup chia seeds, ground
¼ cup parmesan cheese, grated
½ teaspoon garlic powder
½ teaspoon onion powder
½ teaspoon salt
⅛ teaspoon black pepper
½ tablespoon olive oil
Tools
Instructions
Set the air-fryer to 400°F.

In a small bowl, mix the almond milk and chia seeds and allow to rest for 5-10 minutes prior to using. In a shallow dish, whisk together the almond milk & chia seed mix, low-fat Parmesan cheese, garlic powder, onion powder, salt, black pepper, and olive oil.

Add the Trifecta pork to the shallow dish and toss them to coat them in the chia seed and spice mixture.

Form 1.5 oz or 42.5g bites and place the formed pork bites on the air fryer's basket. Spray oil over the pork bites.

Air-fry the pork bites in the preheated air-fryer for 8-10 minutes or until they are cooked through and golden brown.

Serve the pork bites hot, garnished with additional chopped parsley if desired. Serve with your favorite sauce, ideally a zesty one.
Want to get more out of your weekly meal prep efforts? Stick to your calorie goals and maximize results with this free meal prep toolkit for weight loss. An RD-written guide complete with a macro meal planner, food lists, and expert advice to help you lose weight quickly.