Looking for quick and easy low-carb lunch ideas or keto lunch ideas that are perfect for your weekly meal planning and meal prep? Look no further! In this blog, you'll get 25 healthy recipes that are recommended by a registered dietitian and guaranteed to keep you feeling full and satisfied all day long.
Whether you're looking for a low carb lunch for days when you're on-the-go, or you want to meal prep some delicious and healthy meals in advance, this list has got you covered. From steak lettuce wraps to low carb blackened salmon tacos, these low carb lunch ideas will keep your net carbs on track with your healthy eating goals.
Here are 25 healthy meal ideas for lunch this week:
1. Crispy Thai Steak Salad
This low carb salad recipe features juicy slices of seared steak atop a vibrant bed of crisp lettuce, cucumbers, and fresh herbs. To add some crunch, roasted cashews are sprinkled on top. The salad is finished with a drizzle of tangy and spicy Thai-inspired peanut dressing. Perfect for a light and flavorful lunch or dinner. View recipe here.

2. Easy Keto Shrimp Salad
This low-carb lunch recipe features cooked shrimp marinated in lime juice and mixed with veggies like avocado, tomato, and onion for a refreshing and tangy dish. The addition of creamy avocado and crunchy cucumber adds an extra layer of texture to the dish. This dish is perfect for a quick and easy lunch and can be served with low carb tortilla chips or on a bed of lettuce. Get the recipe here.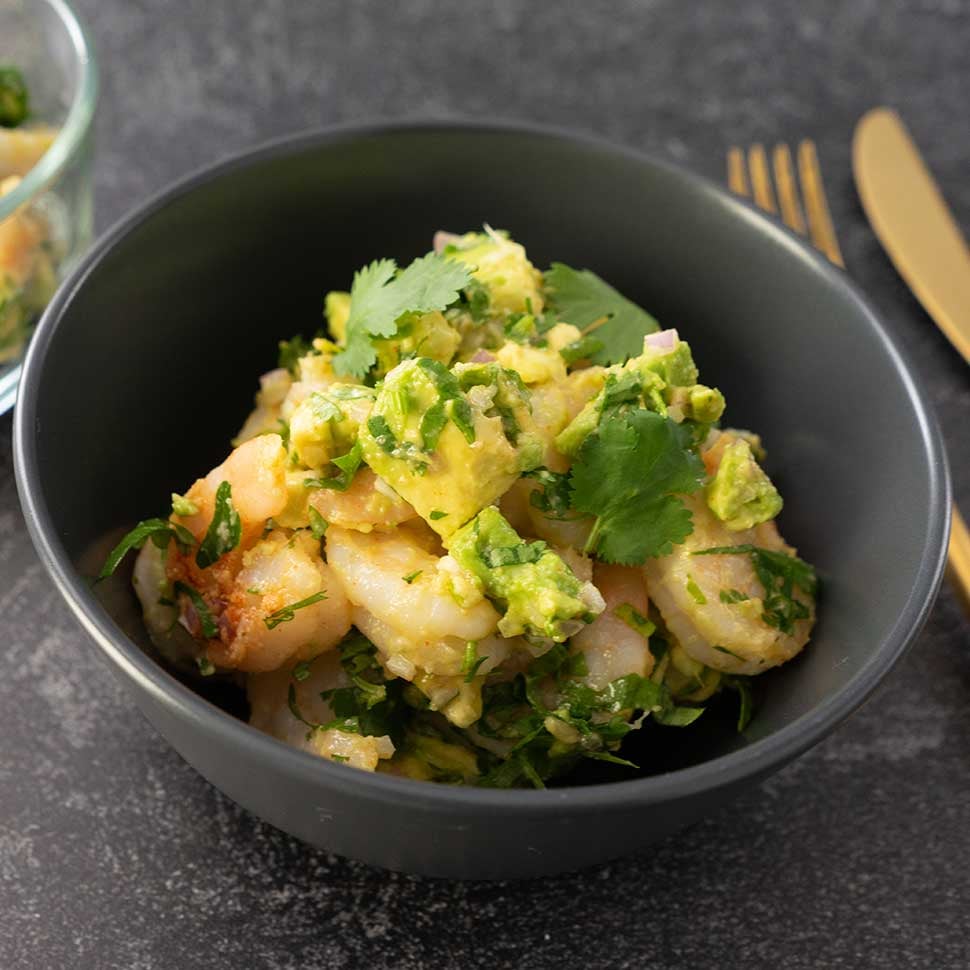 3. Cauliflower and Veggie Fried Rice with Avocado
This cauliflower fried rice recipe is quick and easy to prepare, making it perfect for low carb meal prep or a quick lunch on-the-go. Instead of using rice, this recipe uses riced cauliflower as the base, which is a low-carb and nutrient-rich alternative. The cauliflower is sautéed with green onions and garlic. Topped with creamy avocado and eggs are added for a savory protein boost. You can also customize this recipe with your favorite proteins like shrimp, chicken, or tofu. View recipe here.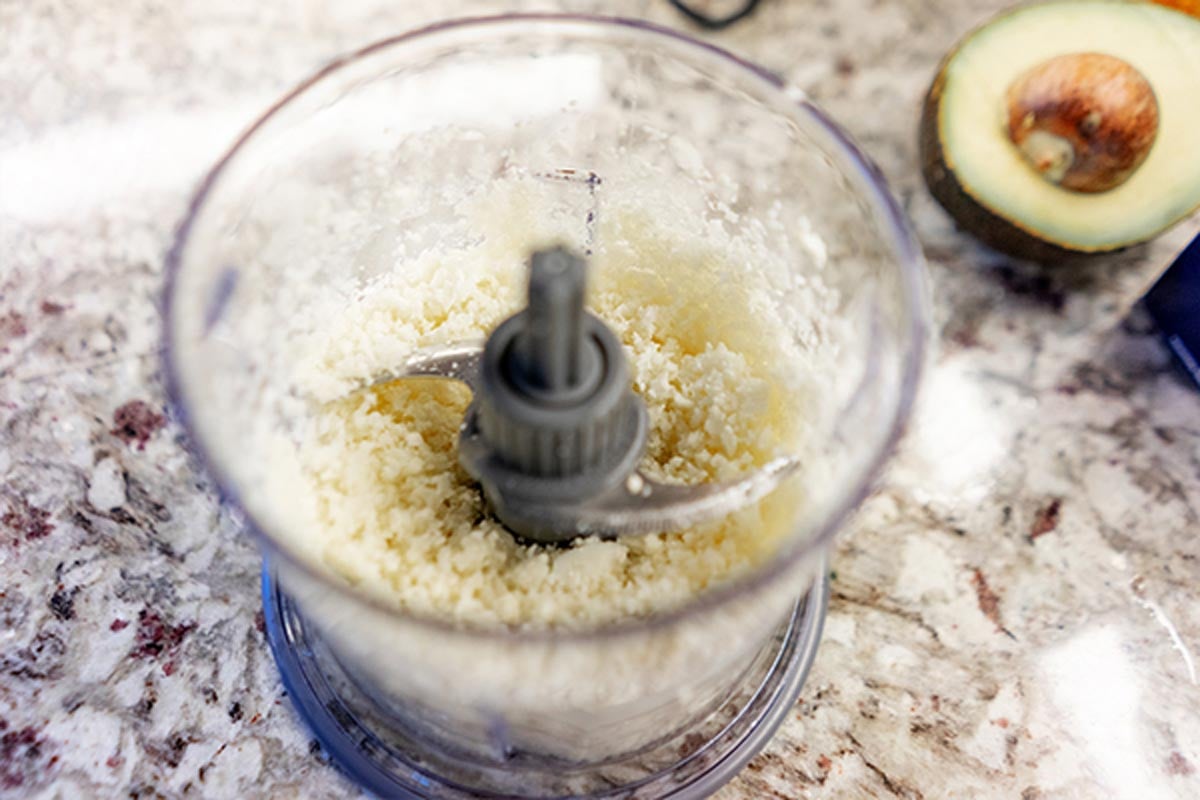 4. Lean Pork Meatballs
These lean pork meatballs are a perfect low carb lunch recipe that's both satisfying and easy to make. The meatballs are made with lean pork, chia seeds for binding, and a variety of herbs and spices for a burst of flavor in every bite. The dipping sauce kicks these up an extra notch by adding massive amounts of flavor, healthy fats, and keeps your lunch interesting. Enjoy these with a simple side salad, leftover roasted veggies, or cauliflower rice. Get the recipe here.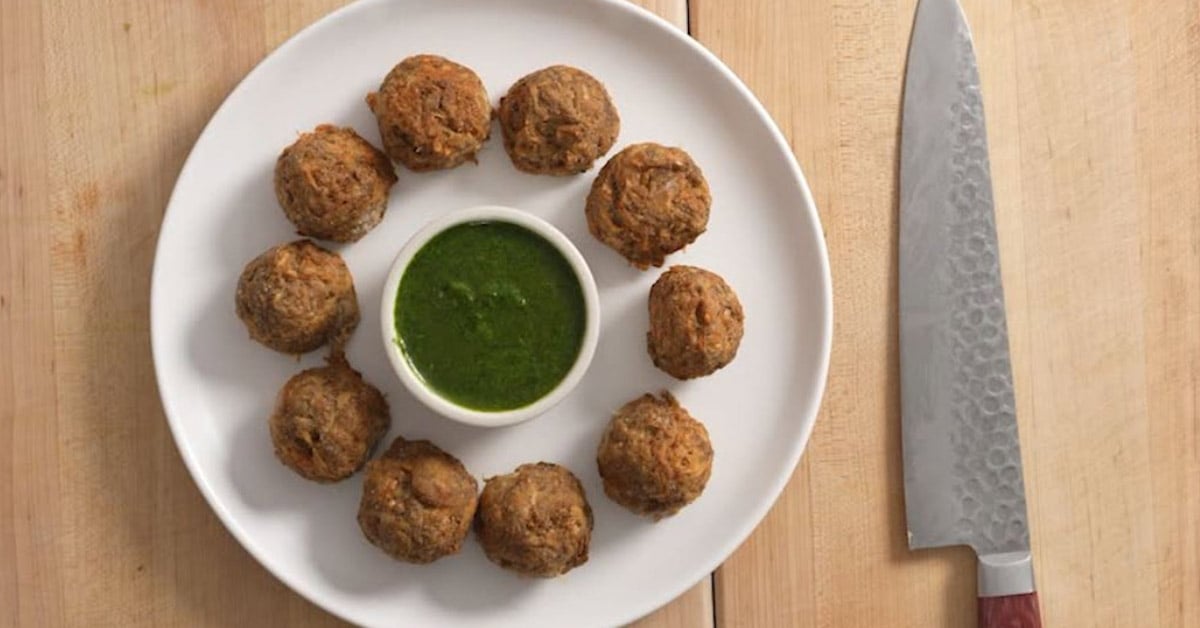 5. Drool Worthy Chicken Cobb Salad
This Drool Worthy Chicken Cobb Salad is a delicious and healthy meal that makes for the perfect easy low carb salad bowl. It features tender grilled chicken breast, crispy bacon, hard-boiled eggs, ripe avocado, and crumbled blue cheese, all arranged on top of a bed of fresh crispy green lettuce leaves. A zesty homemade vinaigrette made with Dijon mustard, red wine vinegar, and olive oil ties everything together with a tangy and flavorful punch. View recipe here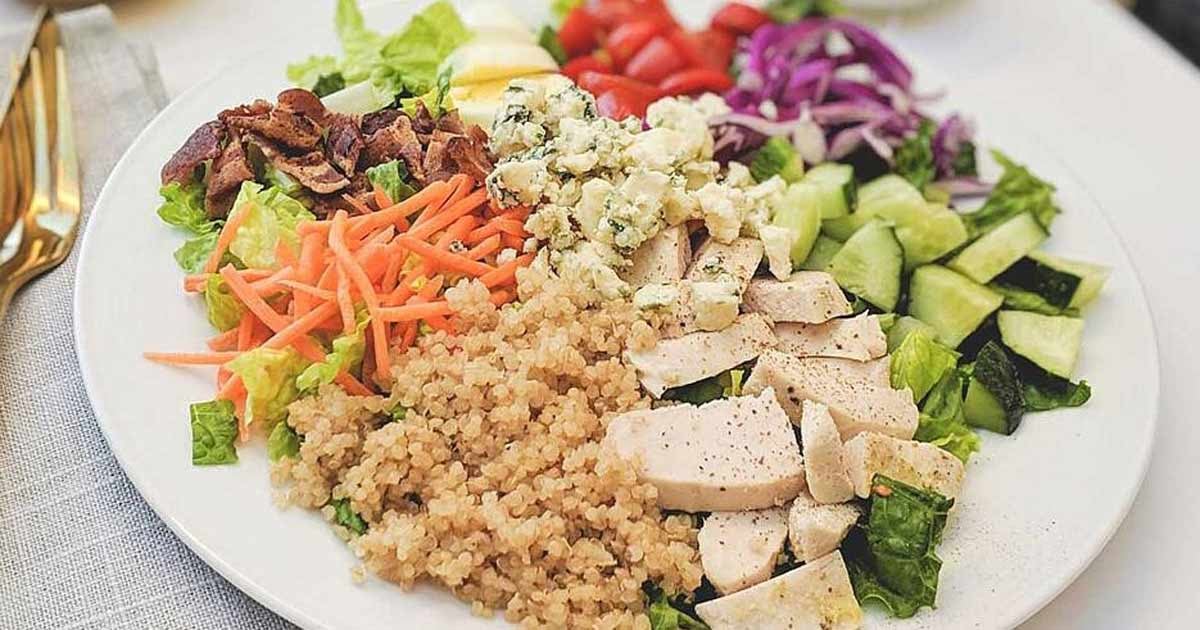 Want to calculate your specific macro's?
6. Protein Style Bunless Burger
This recipe replaces the traditional bun with a lettuce wrap for a low-carb twist on a classic burger - perfect for any keto diet. The patty is made from high-quality ground beef and seasoned with salt, pepper, and garlic powder. Top with your favorite burger fixings it all comes together for a satisfying meal. Get the recipe here.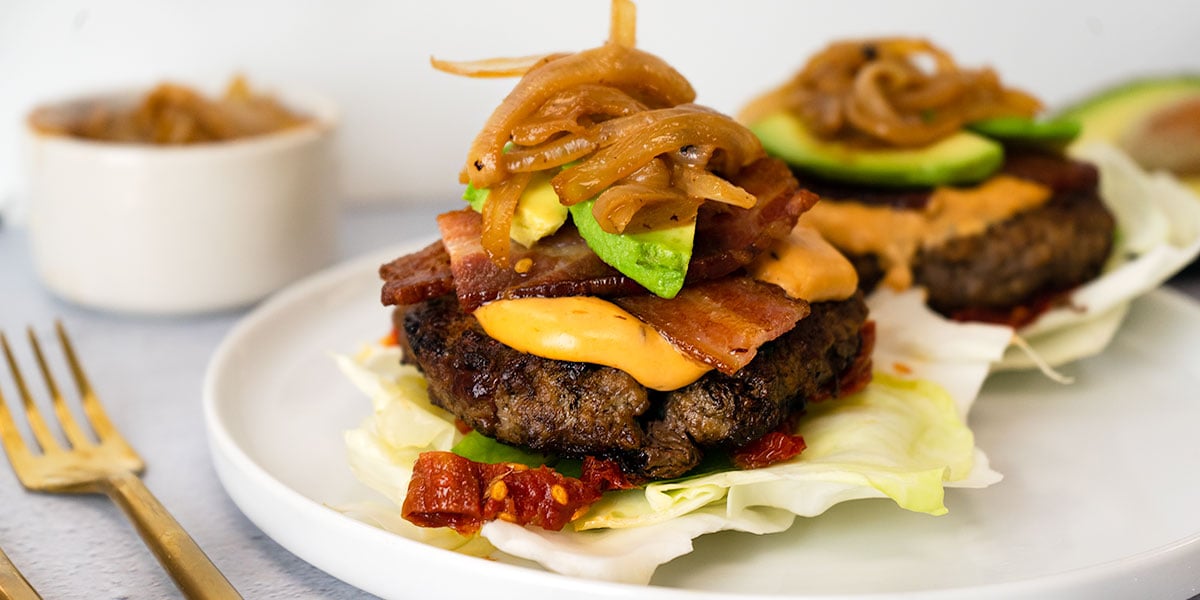 7. Keto Chicken and Zucchini Casserole
This creamy casserole features tender chicken breast and zucchini baked in a cheesy sauce made with cream, Parmesan, and garlic. It's a comforting and filling meal that's perfect for a filling healthy lunch option. This recipe works great for meal prep and cooking once will get you multiple lunches throughout the week. View recipe here.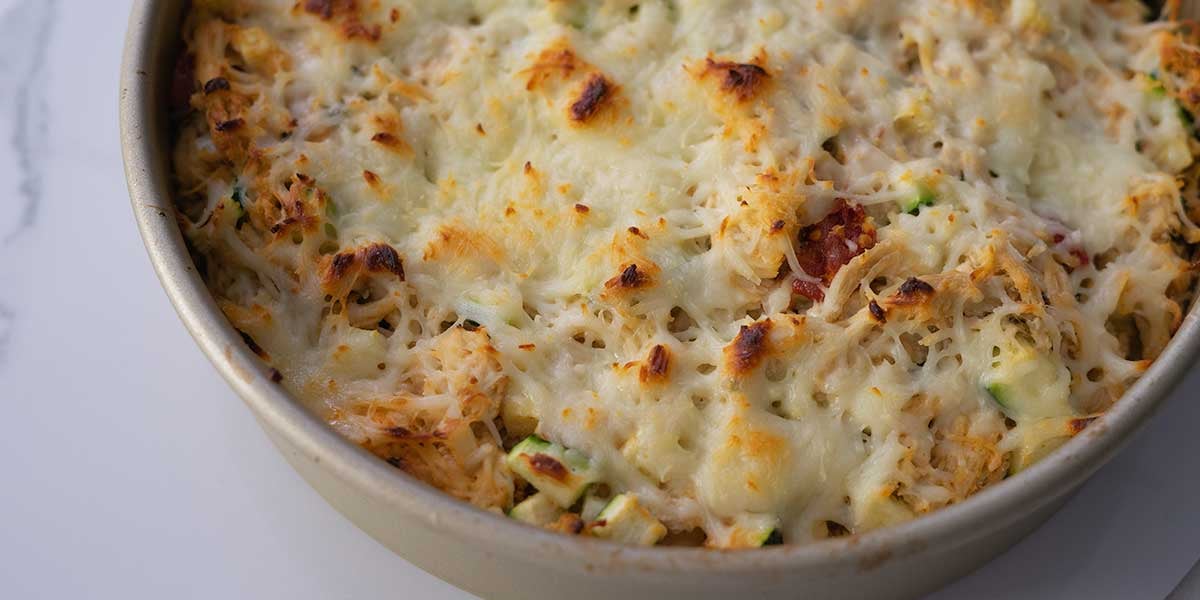 8. Keto Beef Stew
This one-pot recipe is perfect for your slow cooker or instant pot, and is a hunger busting alternative to your favorite soups. It's a hearty, stick to your ribs, stew that features tender chunks of beef, carrots, and mushrooms in a rich and flavorful broth. This low carb keto beef stew is also great for meal prep - make a big batch on the weekend and enjoy it for lunch all week long. Get the recipe here.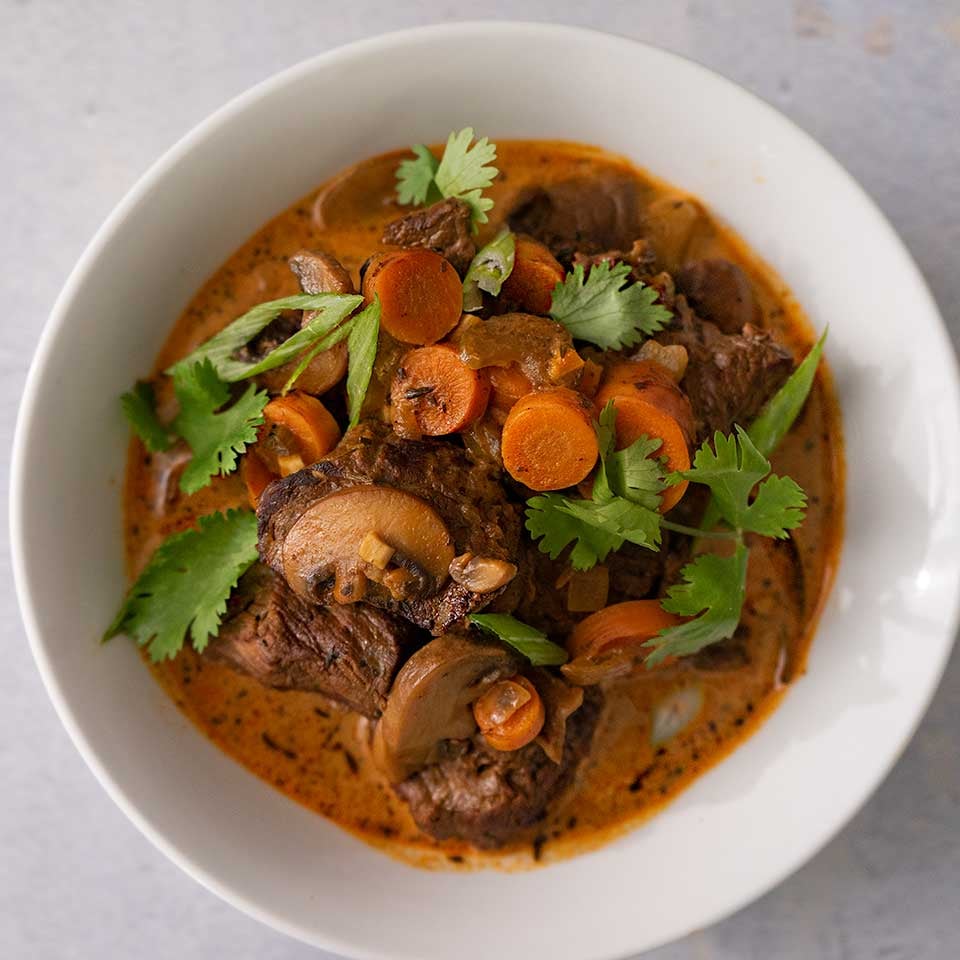 9. Cheesy Portobello Mushroom Bruschetta
If you're missing pizza on your low carb lunch menu, this cheesy and rich tasting veggie bruschetta will satisfy the craving. This low carb vegetarian lunch recipe features portobello mushroom caps topped with tomato, garlic, and basil for a fresh and flavorful twist on traditional bruschetta. View recipe here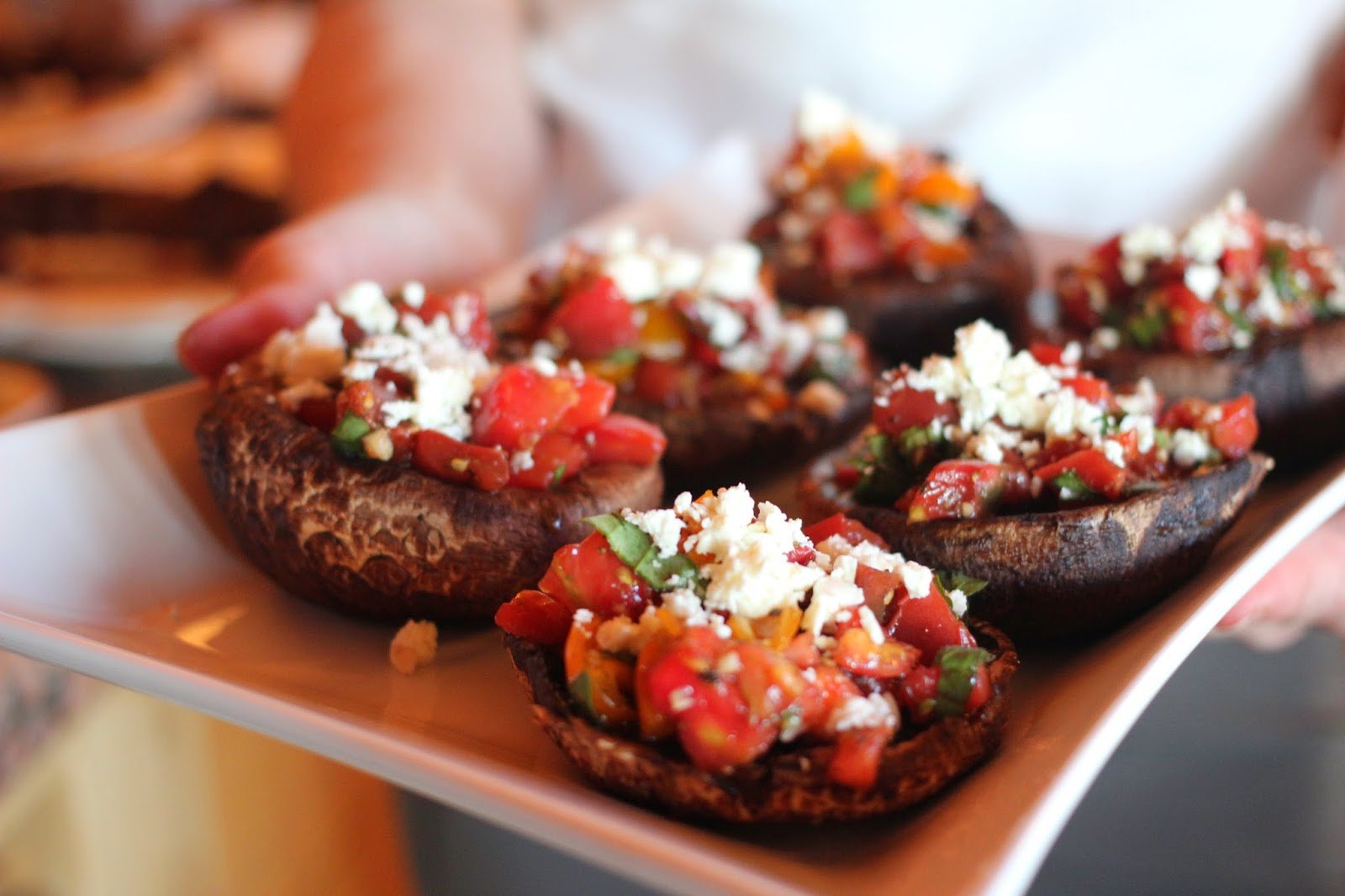 10. Low Carb Beef Chili Bowl
Low carb chili is a delicious and satisfying lunch that will keep you full and energized throughout the day. Made with ground beef, fresh vegetables, and a blend of spices, this chili is both hearty and healthy. Instead of beans, which are high in carbs, this recipe uses tomatoes and roasted red peppers to create a rich and flavorful base. Serve it with a dollop of Greek yogurt for more protein to keep your hunger at bay. Get the recipe here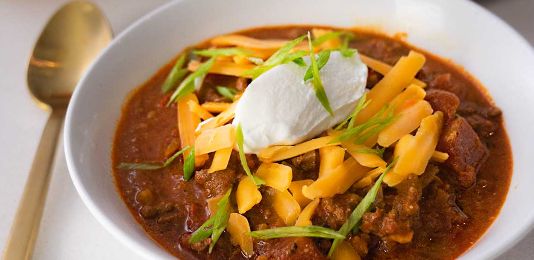 .
11. Asian Turkey Lettuce Wraps
These Asian Turkey Lettuce Wraps are the perfect low carb lunch option. Ground turkey is seasoned with ginger, garlic, and soy sauce, then cooked with sliced mushrooms and water chestnuts for extra texture and flavor. Crisp green lettuce leaves hold the filling for a tasty and easy low carb lunch idea. The filling inside this low carb turkey wrap can be prepped in advance and served with lettuce on the side. View recipe here.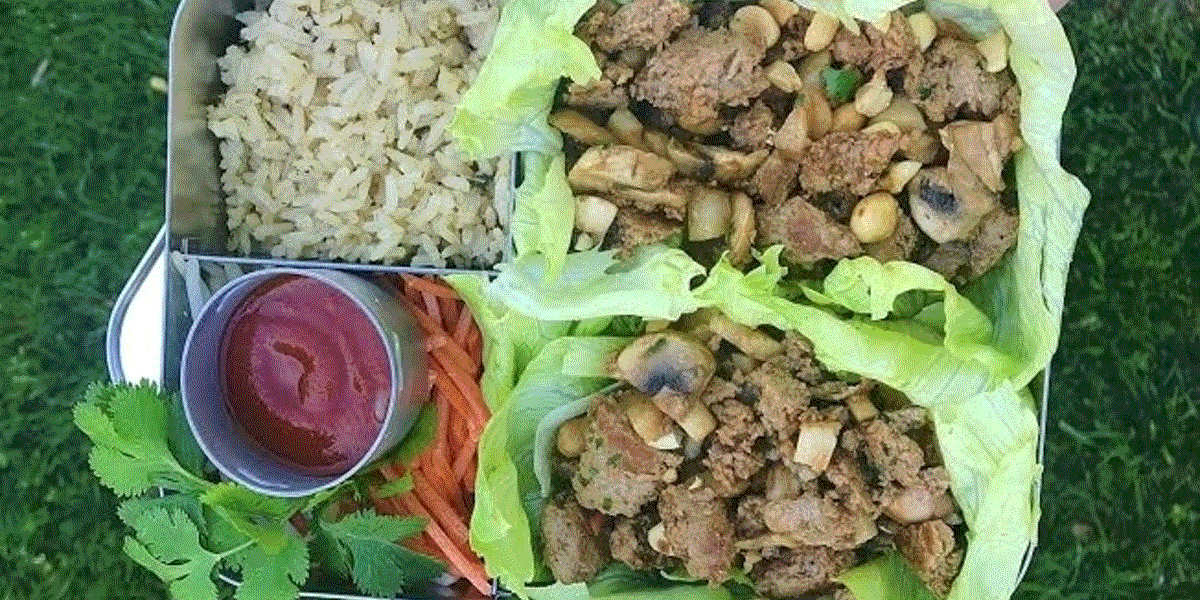 12. Keto Beef Taco Casserole
This easy-to-make meal prep casserole makes a huge portion that can be divided up for multiple lunches on the go. The recipe features seasoned ground beef, low carb veggies, and shredded cheese, baked in a rich stock. Top with your favorite taco fixings for a delicious and satisfying meal. Get the recipe here.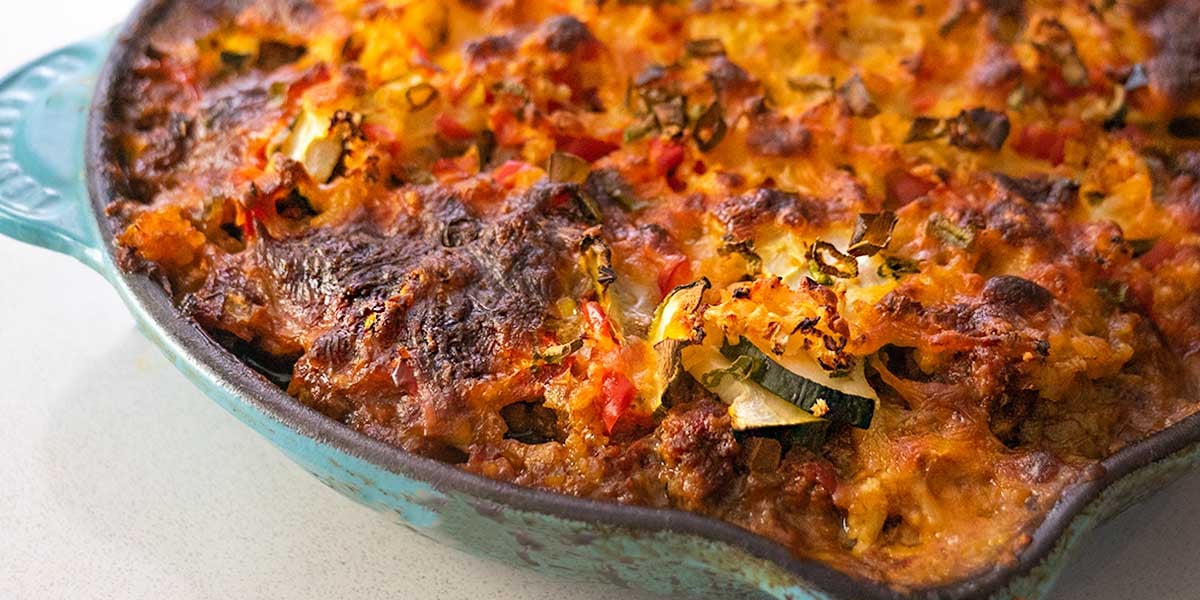 13. Easy Low Carb Salmon Cakes
A delicious and easy to make low carb recipe made with salmon and simple seasonings. These salmon cakes are perfect for a quick and healthy lunch or dinner and can be meal prepped well in advance. You can also freeze them for future lunches! Serve with a side salad or your favorite veggies. View recipe here.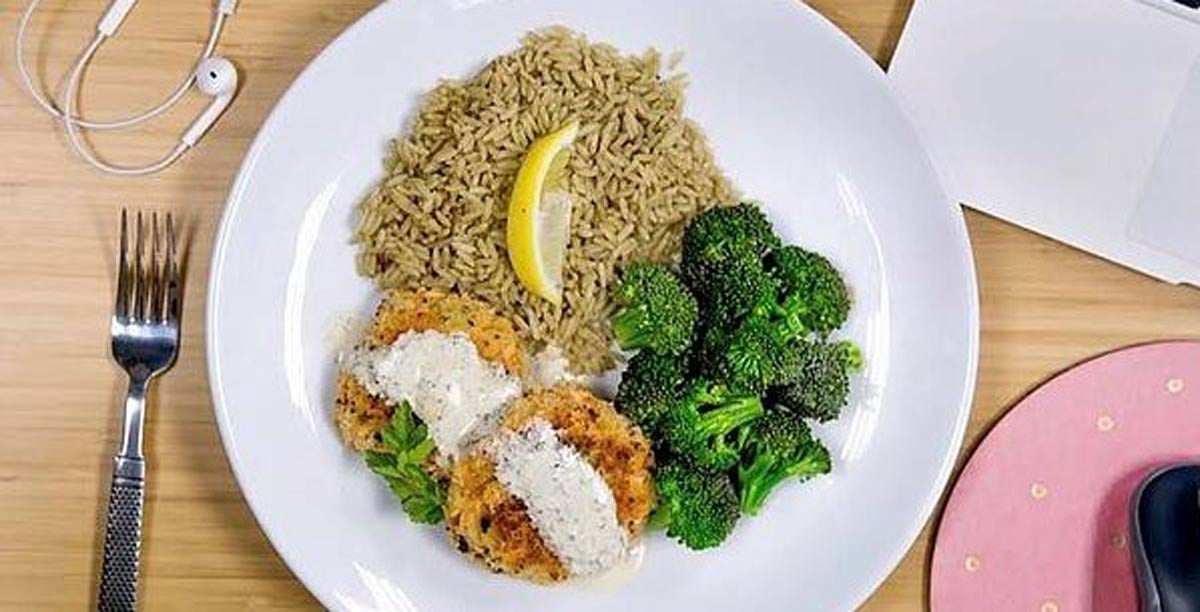 14. Garlic Shrimp Zoodles
Take your low carb zoodles up a notch with a rich, creamy garlic shrimp sauce. This quick and easy low carb recipe is made with spiralized zucchini and sautéed garlic shrimp. Perfect for a healthy and satisfying lunch any day of the week. Get the recipe here.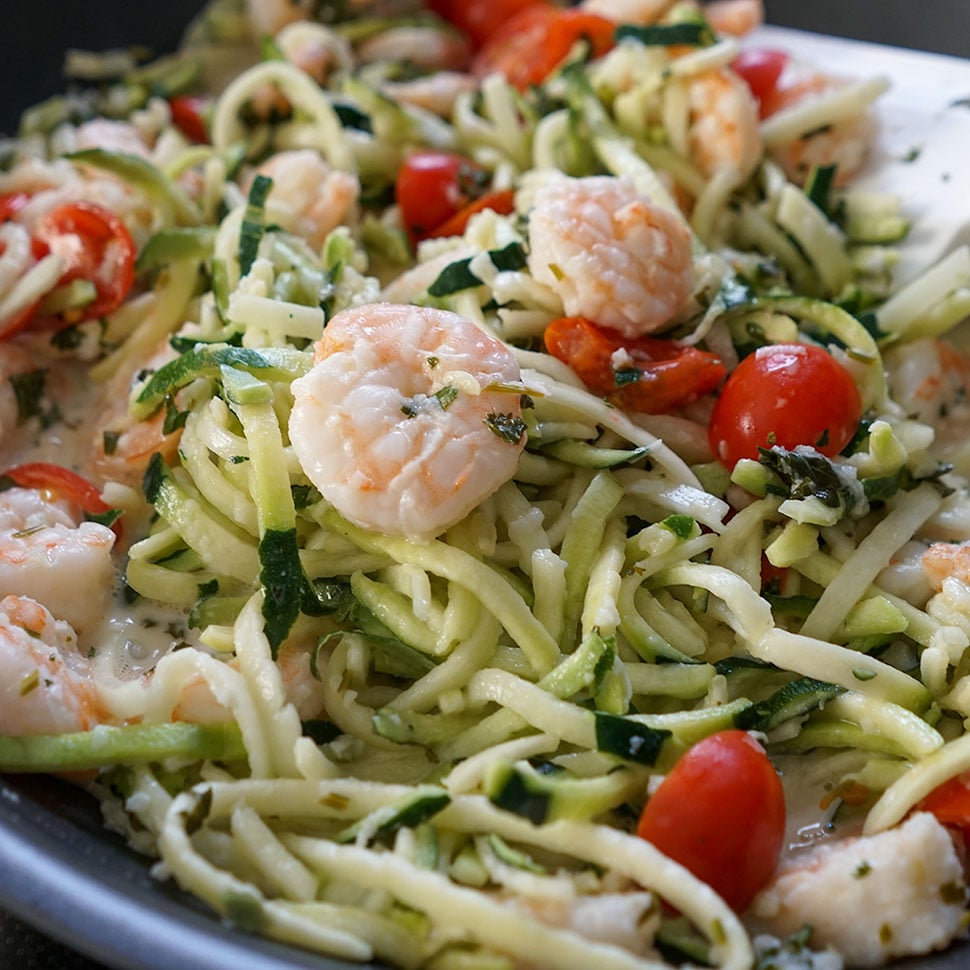 15. Low Carb Mongolian Beef
A flavorful and satisfying dish made with tender beef strips and a sweet and savory Mongolian sauce. Meal prep a big batch in advance and pair with your favorite low carb sides. Or toss in stir fried veggies and cauliflower rice for a complete lunch option. View recipe here.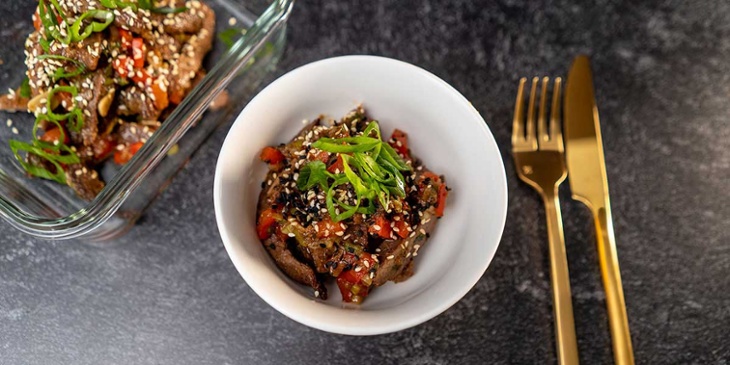 16. Thai Turkey Larb
This low carb recipe features ground turkey, fresh herbs, and spices like chili flakes and fish sauce. It's a flavorful and healthy alternative to traditional larb made with ground pork or beef. Serve it with coconut cauliflower rice for an insanely delicious lunch. Get the recipe here.
17. Low Carb Meatloaf Meal Prep
This low carb meatloaf is made with ground beef, almond flour, ground flaxseed, and seasonings like garlic and onion powder. It's a delicious and healthier alternative to traditional meatloaf that's perfect for make ahead lunch dish. View recipe here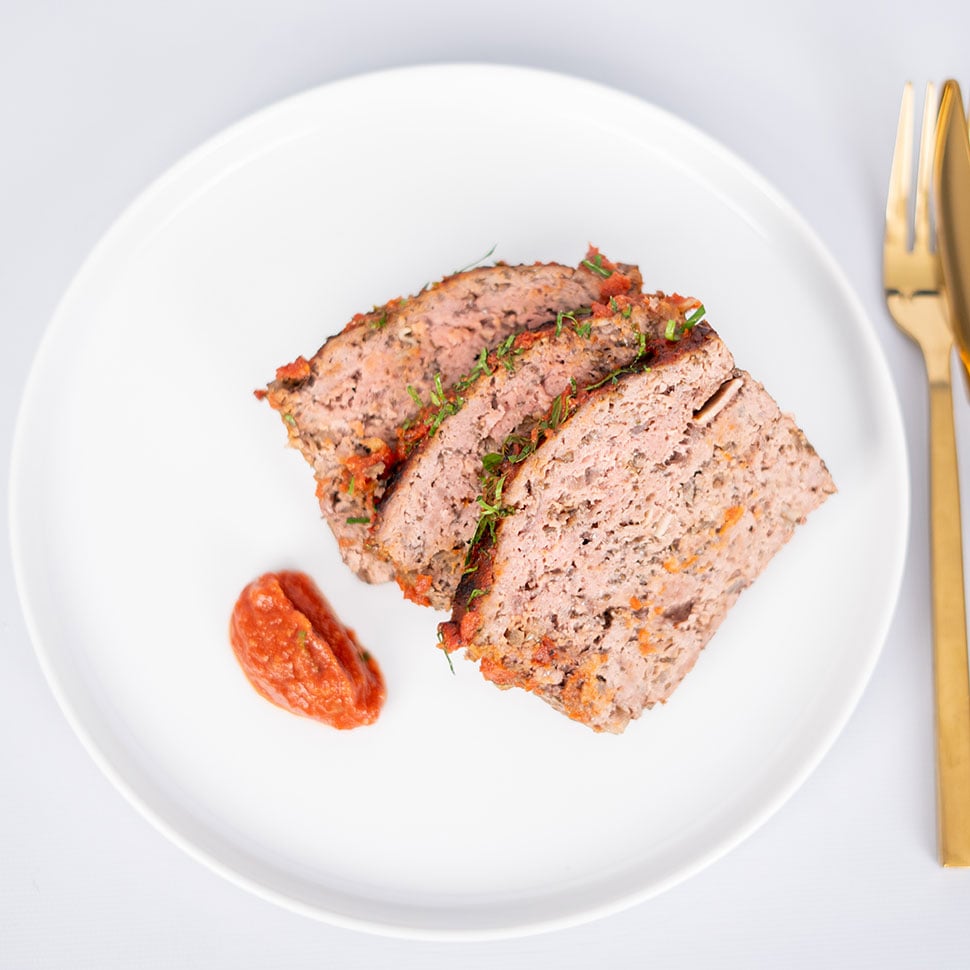 18. Lemon Parmesan Kale Salad with Salmon
This low carb recipe features a bed of fresh kale topped with grilled salmon, shaved Parmesan, and a zesty lemon dressing. It's a light and refreshing lunch meal that's packed with nutrients and flavor. Get the recipe here.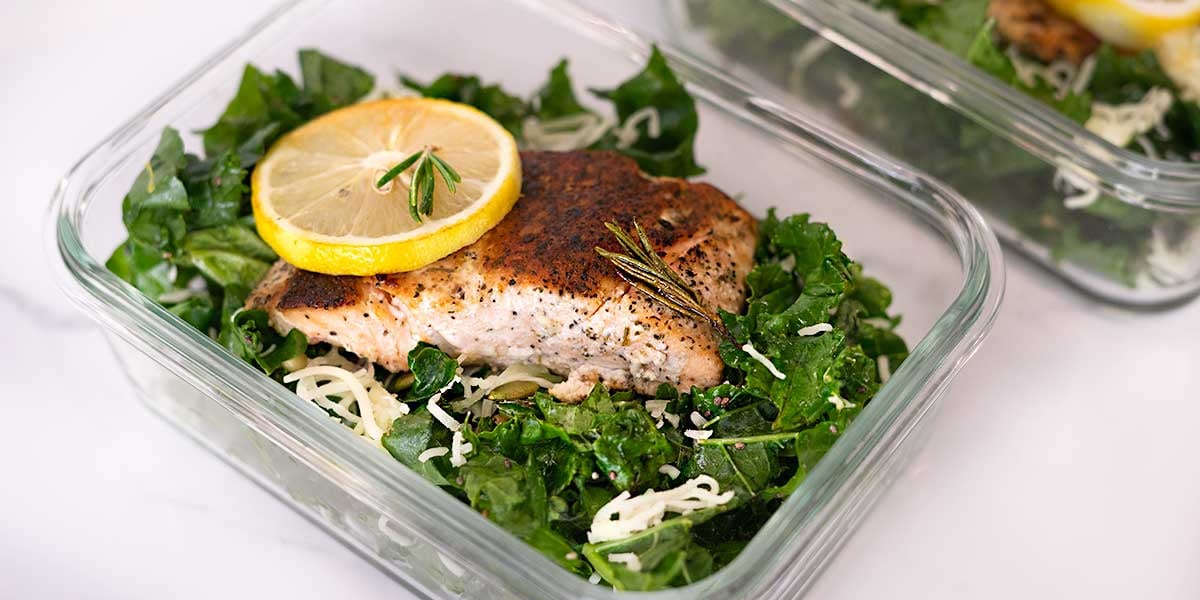 19. Guacatillo Chicken Salad Lettuce Wrap
This low carb lunch idea features a delicious chicken salad made with avocado and tomatillo sauce, wrapped in crisp lettuce leaves. The flavor packed Guacatillo sauce makes an inspired replacement for any classic creamy chicken salad sauce, but with more healthy fats and flavor. View recipe here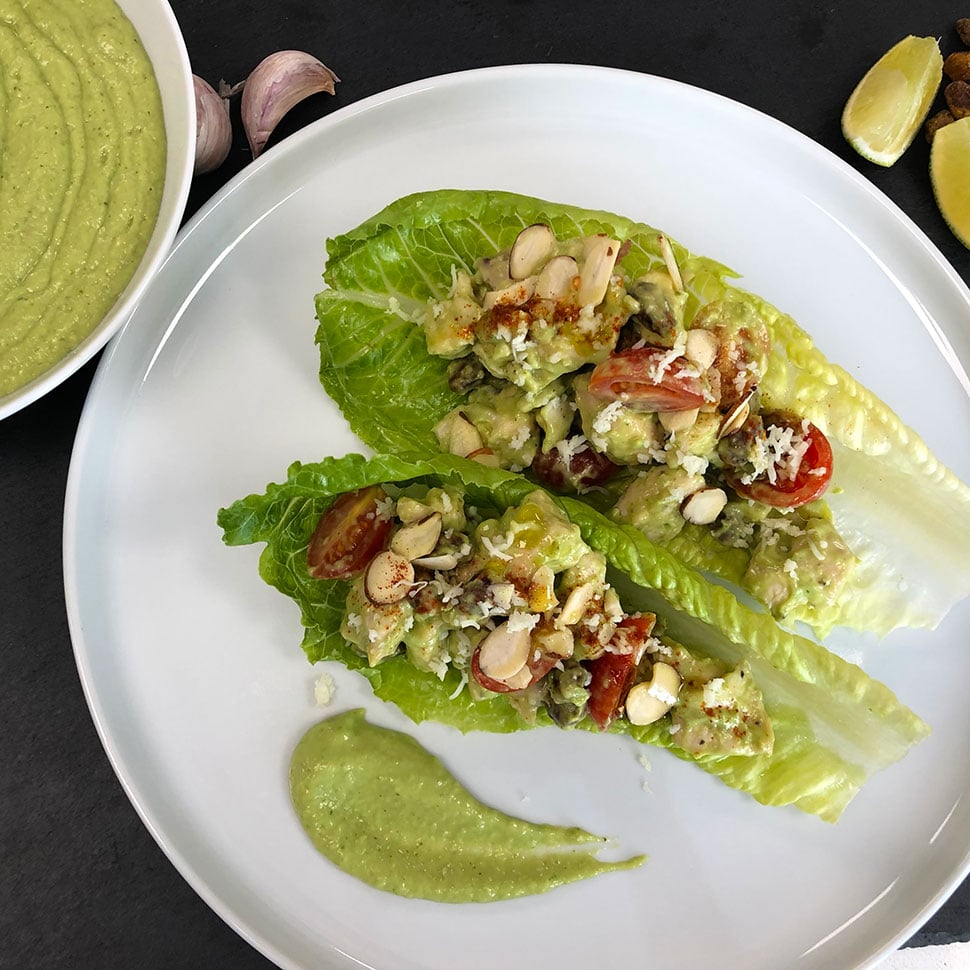 .
20. Low Carb Carne Asada Steak Tacos
These low carb tacos feature tender slices of carne asada steak, topped with cilantro and onion. The tacos are made low-carb by replacing normal tortillas with crunchy jicama shells (works great with all of your favorite taco recipes for low carb tacos any time). Meal prep the filling and keep the taco shells on the side until serving. Get the recipe here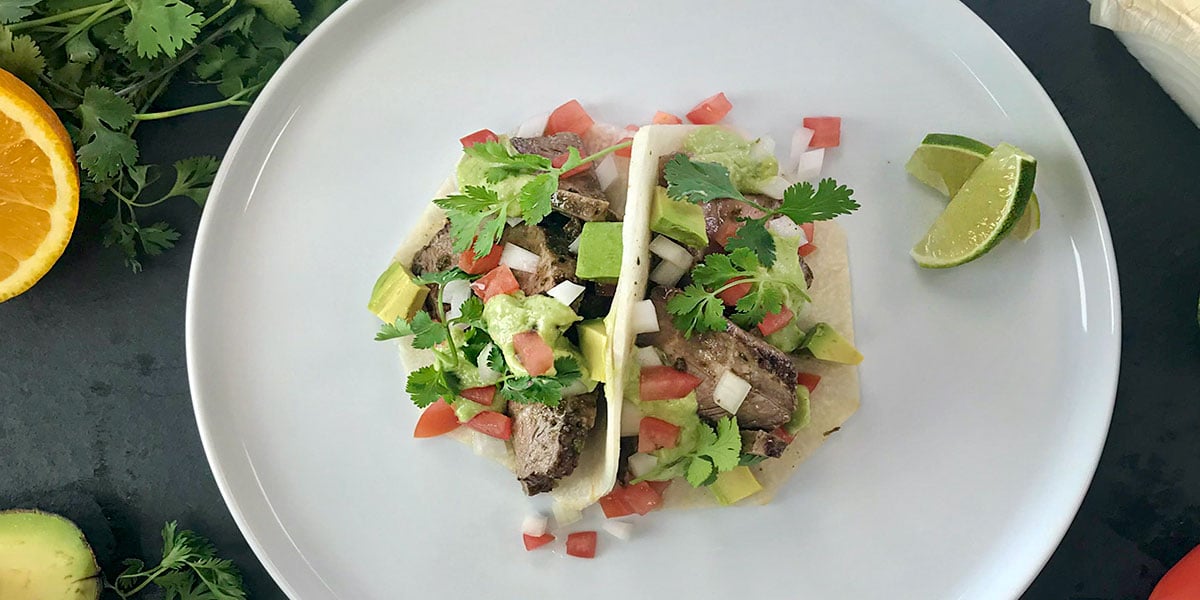 21. Low Carb Beef Sloppy Joe
This low carb recipe features ground beef cooked in a rich and tangy sauce for a satisfying and healthy low carb twist on a classic comfort food. Batch cook a large portion in advance and serve with a side salad, roasted veggies, or a keto bun. View recipe here.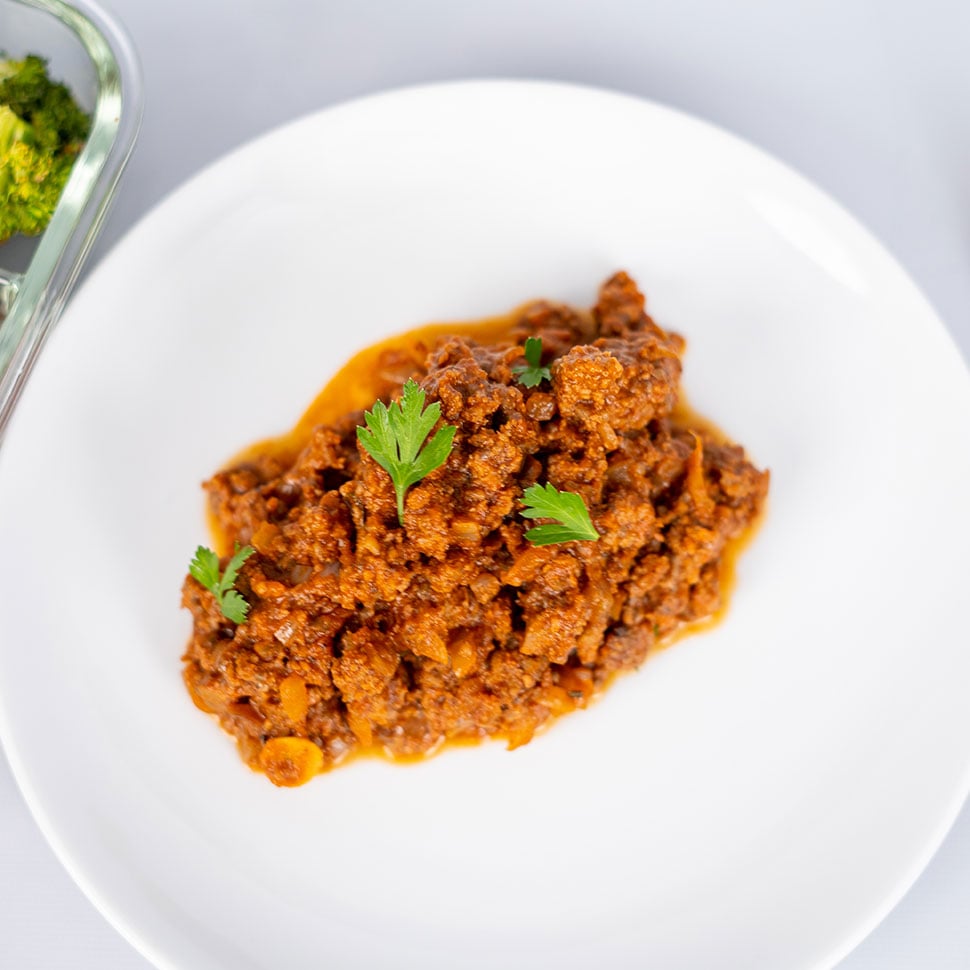 22. Chicken Pomegranate Salad
This fresh and colorful low carb salad features tender chicken, mixed greens, and juicy pomegranate seeds, tossed in a simple balsamic vinaigrette. It's a light and flavorful meal that's perfect for lunch. Get the recipe here.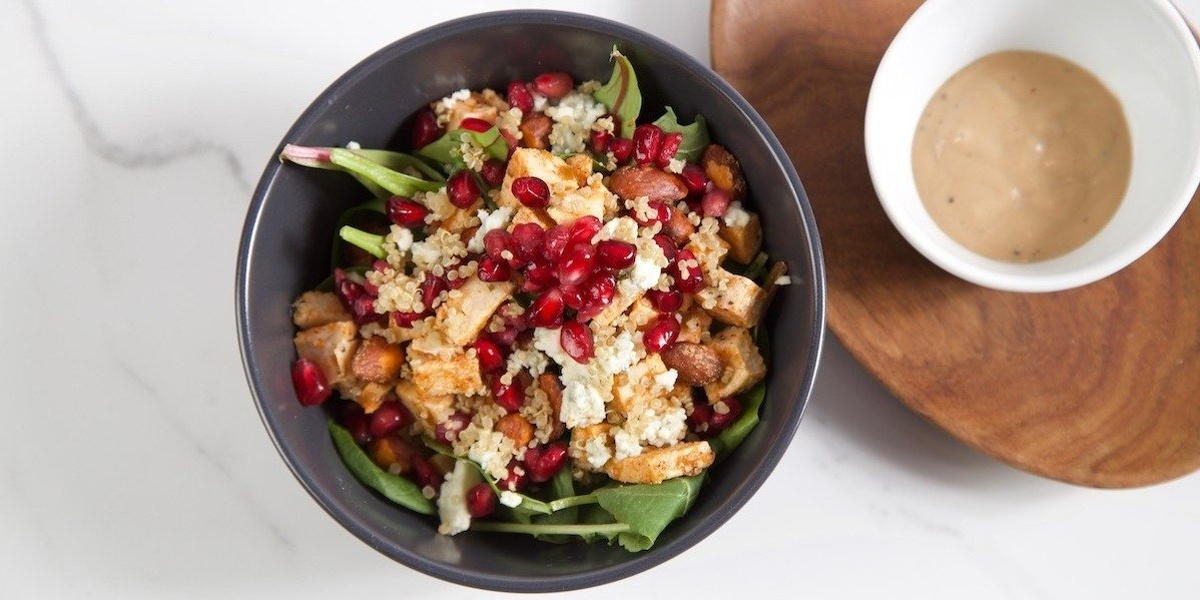 23. Thai Peanut Chicken
This low carb lunch idea features tender chicken cooked in a creamy peanut sauce. Pair with with stir-fried vegetables, cauliflower rice, and chopped nuts for a lunch that tastes better than takeout. View recipe here.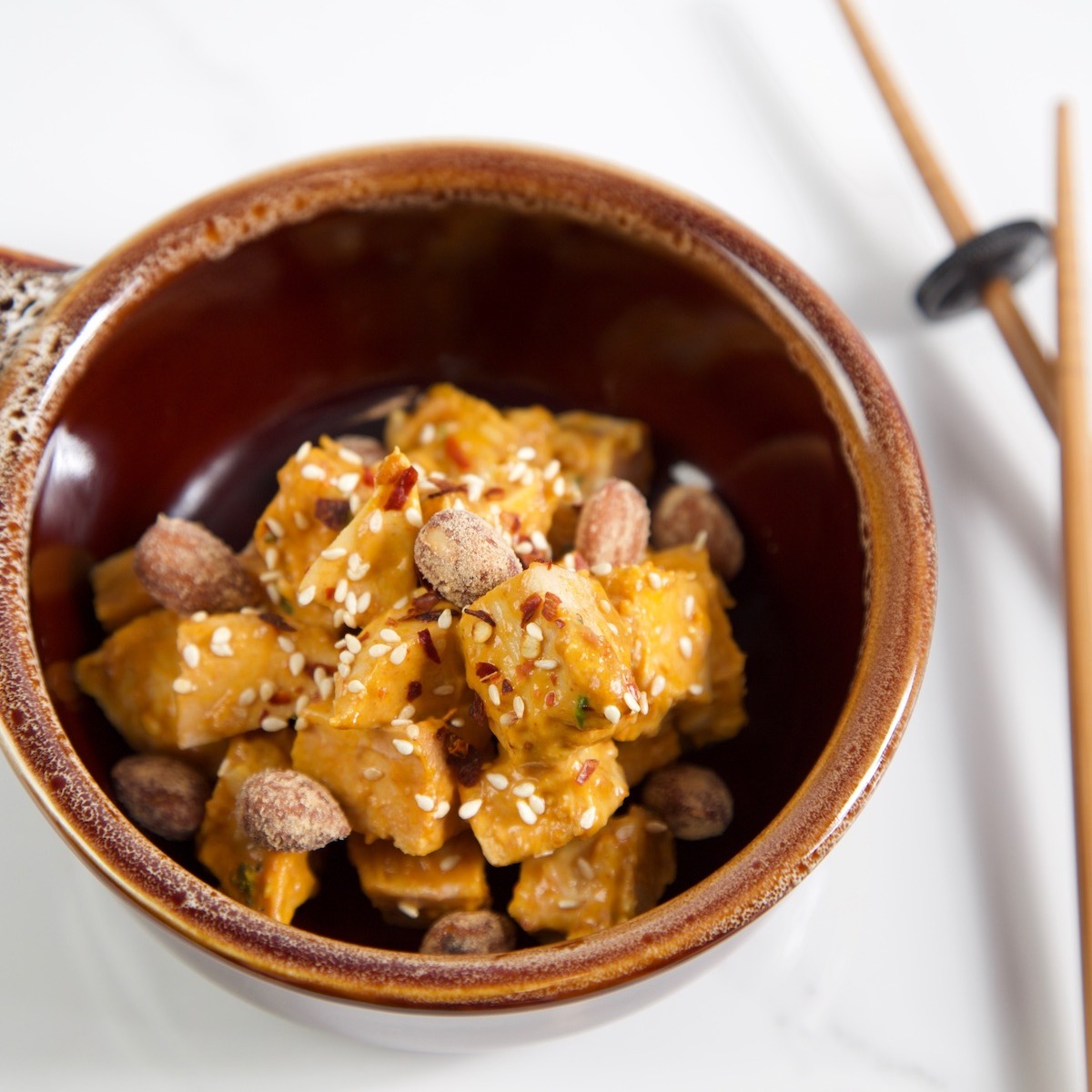 24. Smokey Low Carb Salmon Chowder
This rich and creamy low carb chowder features salmon, and cauliflower cooked in a creamy, smoky chipotle pepper broth. It's a satisfying and indulgent lunch idea that you will want to keep in your meal prep rotation. Get the recipe here.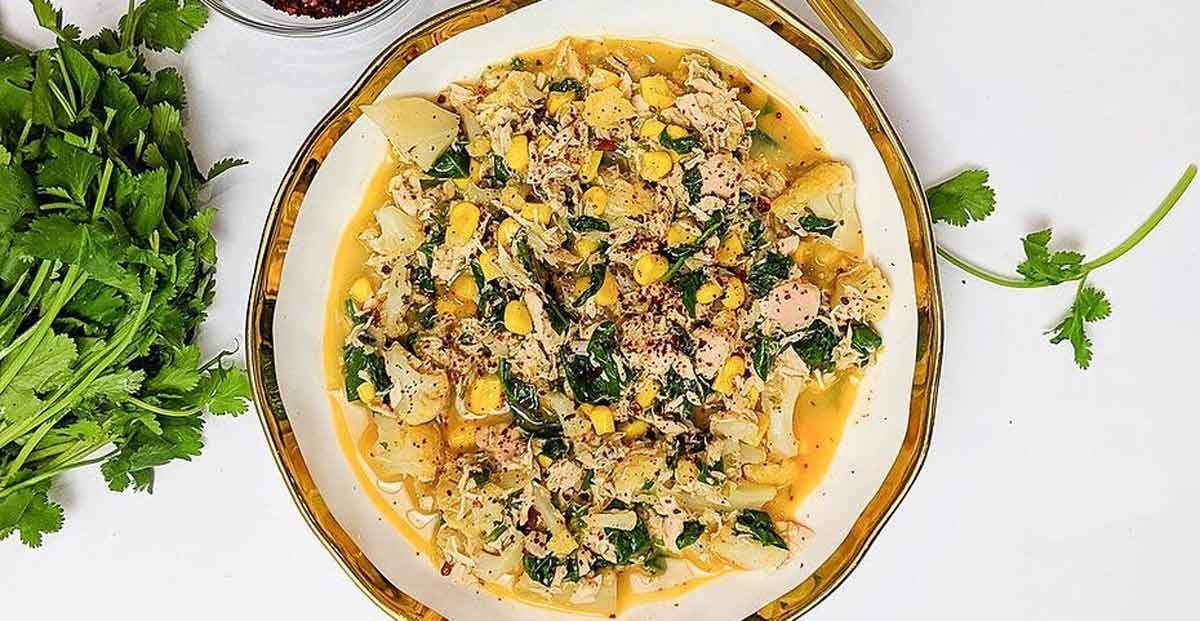 25. Steak Lettuce Wraps
Thinly sliced steak is served in crisp green lettuce leaves along with your favorite taco fillings for a low carb and flavorful lunch.Keep the filling separate from the lettuce until you are ready to eat! View recipe here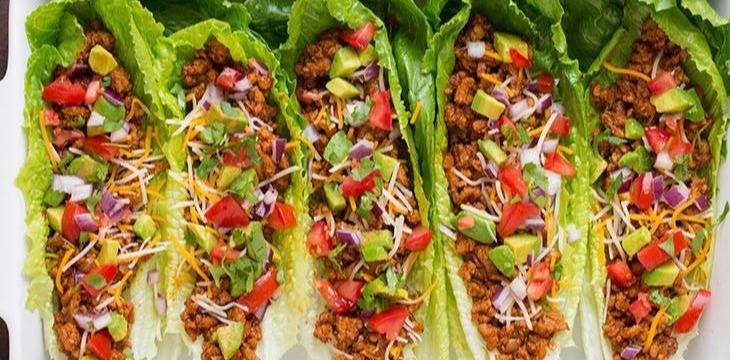 Want to skip the meal prep grind altogether? Outsource your low carb lunch menu to the experts and have Trifecta cook and ship all your meals directly to your door.