Enjoy a melty, craveable grilled cheese sandwich that you can feel good about—all in 5 minutes.
How to Make Healthy Grilled Cheese with Pulled Pork
About Healthy Pulled Pork Grilled Cheese
When it comes to eating a high-protein meal, comfort food like grilled cheese probably isn't the first thing to come to mind.
But our simple recipe boasts three kinds of cheese and our Trifecta pulled pork so you're getting a dose of delicious elevated with lean protein that's low in fat and high in flavor.
Remember, recipes are templates to build off of and be inspired by; adjust this recipe as needed - this is just a guideline to help stir your creative kitchen energy.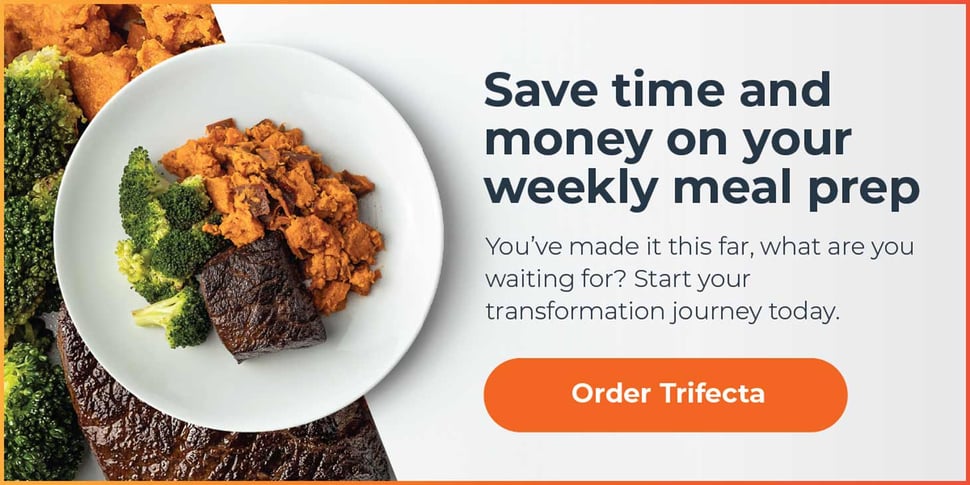 How to Prepare High-Protein Pulled Pork Grilled Cheese
Prep time: 5 min
Cook time: 5-10 mins
Servings: 4 sandwiches
Ingredients
12 oz Trifecta pulled pork
4 thinly sliced whole grain bread
½ cup low fat cheddar cheese, shredded
½ cup fontina cheese
40g Brie cheese, divided into 10g per serving
Cilantro, rough chopped, optional
Salt, to taste
Spray oil
Tools
Non-stick skillet
Knife and cutting board
Instructions
Preheat a non-stick pan over medium heat and spray with spray oil.

Reheat the Trifecta pulled pork in either a non-stick pan or in a microwave for about 1.5 minutes. If meal prepping, skip this step and simply separate the pulled pork with your hands. Add a pinch of salt to season the pork if desired.

One slice of bread, spread 10g of the brie cheese. Then, in the same pan, place both slices of bread and begin to toast over medium-low heat. Add ⅛ cup of the low fat cheddar cheese, along with ⅛ cup of the fontina cheese, and let melt for 1-2 minutes as the bread toasts. Top with the pulled pork, and top with cilantro before placing the other bread on top.

Place the other slice of bread on top.

Continue to toast the sandwich for 2-3 minutes on each side, or until the bread is toasted and the cheese is melted.

If meal prepping, cool down completely before you wrap or store the sandwiches in meal prep containers. Otherwise, serve immediately and enjoy!
Want to get more out of your weekly meal prep efforts? Stick to your calorie goals and maximize results with this free meal prep toolkit for weight loss. An RD-written guide complete with macro meal planner, food lists, and expert advice to help you lose weight quickly.