Meal prepping has long been touted as the nutrition go-to in the fitness world. With advocates praising it for keeping their diet on point and pounds off, all while saving them time and money. But what exactly counts as meal prep and is it worth the hype?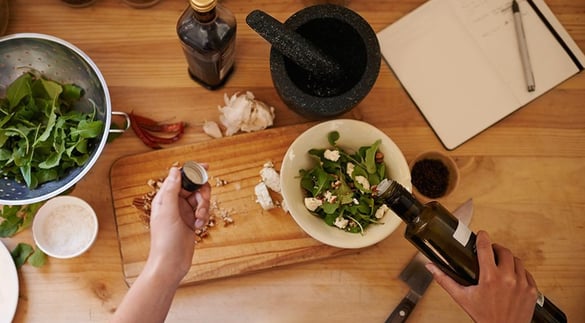 Meal prepping is simply the art of of planning and preparing some or all of your meals in advance. This could be making your lunch the night before, cooking in batch, or pre-cooking all your food and portioning it out for the week.
Taking control of your diet and the foods your are eating, is one of the best ways to make sure you are successful. Having a plan and food on hand will prevent you from making poor, hunger based decisions when they arise, and can cut down on the amount you are eating out - saving you money in the long run. And with research continuing to suggest that meal planning is associated with better nutrition and more weight loss, it is definitely something worth considering if you are trying to get in shape (1,2,3).
How to Start Meal Prepping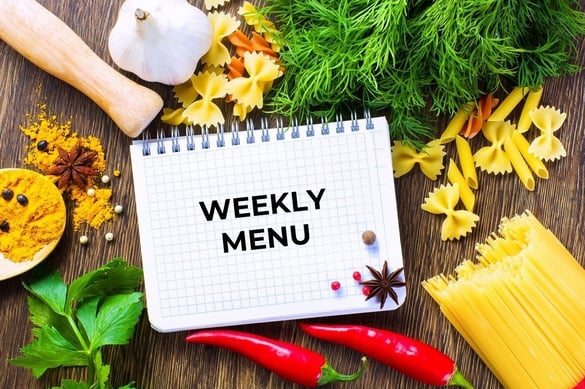 While the idea of meal planning is simple, the execution can take some strategy. Once you have an idea of the diet plan you are looking to follow - whether it is clean eating, paleo, vegan, etc., and how many calories you need per day to lose weight, you can start planning your approach. You'll want to consider the following:
Gauge your level of commitment. Be realistic with yourself and your level of cooking expertise - how much do you want to cook and how often? If you aren't a culinary expert, opt for more quick cook foods, pre-chopped produce and simple recipes.
Tackle your weak spots first.

What meals or snacks need the most attention? If you're eating out every night, but doing alright when it comes to lunches, you may want to start with dinner.

Start small.

Begin by prepping for only 2 to 3 days or meals each week. Or start with something easy like breakfast or snacks.
Pick a day to plan and execute. You can delicate one or more days per week to prepping. And don't forget

to set aside some time to plan for the following week.

For many, Sunday works as a great day to menu plan and cook for the week.
Stock up on food containers and cooking equipment you will need. Having reliable

meal prep containers

can help you portion your food better, and keep meals tasting fresh and stored safely. And be prepared with any travel coolers if needed.
Get The Most Out of Your Weekly Meal Prep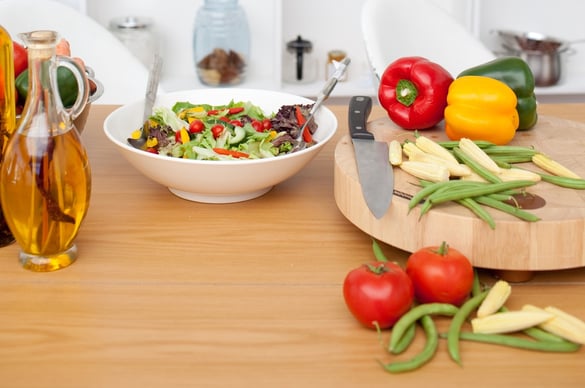 Good nutrition is essential when planning your menu for weight loss. You'll want to choose a variety of quality foods that will help you shed pounds faster and naturally control your calories. Get to know your portion sizes and measure your serving sizes accordingly. Here are some easy ways you can automatically get more nutrition into your meals:
Use whole grains like quinoa, farro, brown rice and whole grain pasta as a base. They travel well and pair with just about any protein, veggies and flavor you add. You can also use beans, lentils, peas, corn or potatoes. Aim to keep your starch portion to 1/3 or less of your meal.
Load up on veggies. They should make up 1/3 to 1/2 of your meal to provide high amounts of nutrients and fiber that will help keep your appetite in check and metabolism going strong.
Pick lean proteins to balance out the dish like chicken, fish, grass-fed beef, or tofu. Minimize breaded and fried versions to keep your calories in check. Eating more protein will help keep you satisfied and supports lean muscle, which is important for weight management.
Cook with small amounts of healthy fats like olive oil and avocado oil, or top with whole fats like olives, nuts and avocados. A little bit goes a long way, so keep your portions small and only add what you need for flavor.
Minimize added ingredients like salt, cheese, heavy sauces, high sugar dressings. etc. These can wrack up extra calories quickly from sugar and fat. Instead pile on calorie-free additions to add more flavor and variety - like lemon, fresh herbs, garlic, paprika, or chili flakes. Or choose lighter options like salsa, kimchi, nutritional yeast and sugar-free dressings.
Meal Prep Hacks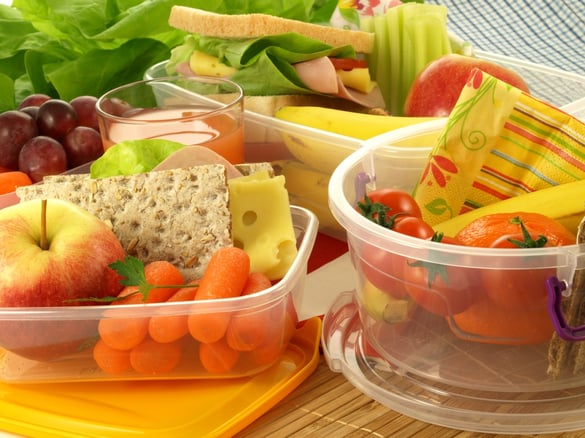 Cooking your food, especially in large quantities in advance, can seem overwhelming, but it doesn't have to be! There are many tricks of the trade to help you cut your meal prep time down and eliminate the stress that comes along with following a healthy eating plan. Check out these popular meal prep ideas:
Use batch cooking to create one pot dishes that will last you for days. Whip up a healthy chili, stew or curry in a crockpot and serve over your favorite grains.

Keep the grains separate before serving to make it taste extra fresh.

Enchiladas, lasagna, casseroles, and pilafs also work wonders for getting more meals out of your recipes.
Use sheet pans to roast large amounts of fresh veggies, potatoes and proteins at once. Add some healthy cooking oil, seasoning and roast until browned and cooked through. Then portion it out as needed.
Buy pre-chopped veggies, bagged salads, and frozen and canned produce to minimize prep time.
Make healthy breakfast or lunch burritos, wrap in foil and freeze for whenever you need them. Then pop them in the oven or microwave for a fast and balanced option.
If you're getting bored of the same dish each day, change it up with healthy toppings and add-ons

.
Just like anything, becoming a master at meal prepping takes time. But learning to meal plan, portion and cook yourself healthy options are important skills that will last you a lifetime, and are invaluable to your health. If your feeling overwhelmed by the idea of doing it all on your own, consider trying a meal delivery program, like Trifecta, to help.
Looking to eliminate all your meal prep stress with a delivery plan that fits your lifestyle?
References:
Lachat C, Nago E, Verstraeten R, Roberfroid D, Van Camp J, Kolsteren P. Eating out of home and its association with dietary intake: a systematic review of the evidence.

Obes Rev

. 2012 Apr;13(4):329-46.

Nago ES, Lachat CK, Dossa RA, Kolsteren PW. Association of out-of-home eating with anthropometric changes: a systematic review of prospective studies.

Crit Rev Food Sci Nutr

. 2014;54(9):1103-16.

Monsivais P, Anju Aggarwal A, Drewnowsk A. Time spent on home food preparation and indicators of healthy eating. Am J Prev Med. DOI:

http://dx.doi.org/10.1016/j.amepre.2014.07.033

Pauline Ducrot, Caroline Méjean, Vani Aroumougame, Gladys Ibanez, Benjamin Allès, Emmanuelle Kesse-Guyot, Serge Hercberg, Sandrine Péneau. Meal planning is associated with food variety, diet quality and body weight status in a large sample of French adults. Int J Behav Nutr Phys Act. 2017; 14: 12. Published online 2017 Feb 2. doi: 10.1186/s12966-017-0461-7