The internet is packed with chicken recipes that may give you ideas, but don't inspire any passion to actually cook them. With this in mind, the Trifecta team and I developed 20 fun, tasty, and easy chicken recipes to support your meal prep efforts!
Writing these recipe collections and testing them out for you is one of my favorite aspects of my job. Looking over the internet, I was baffled at the collections I found for two reasons. One, because they were all the same mundane recipes and two because none inspired my heart to say, 'hey, this one looks great! Let me cook it!'
If there's one thing I strive to provide, is fun recipes that have tons of character that are different from most things you see on the internet and have that exciting factor you are looking for while meal prepping!
If you make these, or if you have any questions, feel free to tag us on Instagram or Facebook! I hope making these helps your lunches and dinners become a series of delicious meals.
20 Meal Prep Chicken Ideas
Like the beef collection we created, this collection uses both our Trifecta chicken breast, and our Trifecta shredded chicken in more than one way. Most of them have their own independent sauces - which gives each dish their own individual character and makes your meal prep easy, yummy, and a total easy task.
Find included the portions to get the exact macronutrients stated on each recipe, and ideas on how to make each meal prep recipe gluten-free, vegan, or adjustable to your diet or lifestyle of choice.
For those fall and winter cold days, or for the days you may need a light meal for your stomach, use this easy chicken meal prep recipe. Add a few dashes of Tabasco to make it slightly piquant.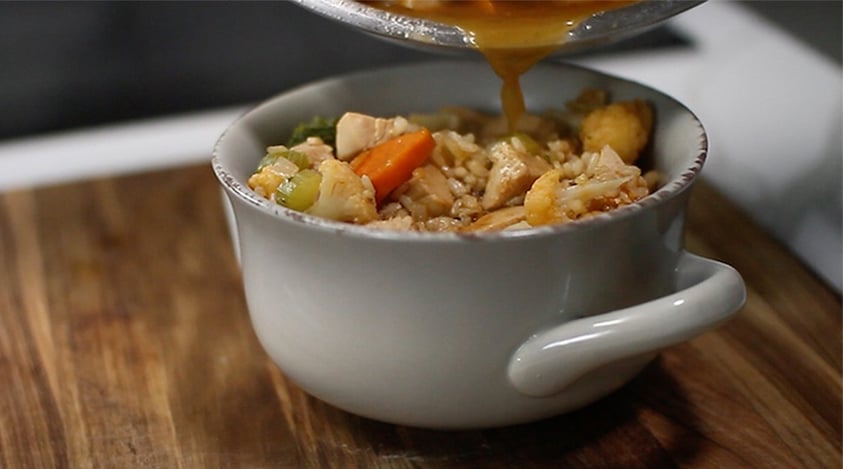 This five-ingredient recipe makes for a delicious pad Thai that can also look incredibly beautiful. You can also make your own pad Thai sauce or simply buy a pre-made one from the store. Adjust the servings as needed to fit your macronutrients!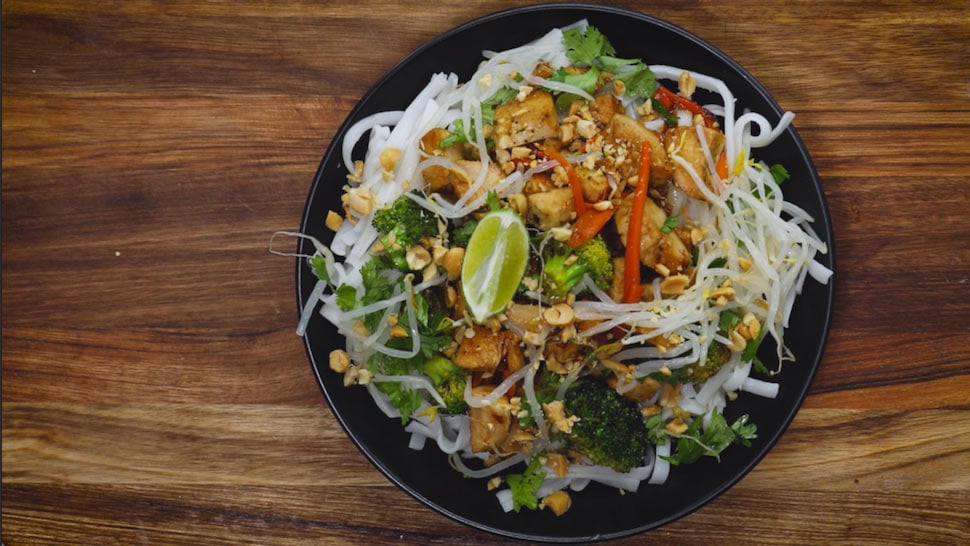 My love for tacos crosses boundaries - during my first year in culinary school I worked at a classic Mexican restaurant in Miami, where we would make Tacos Pibil by braising pork in banana leaves with a pibil marinade.
I have created this recipe that imitates the essence of the classic dish and that takes into account the fact that you might be incredibly busy and short in time.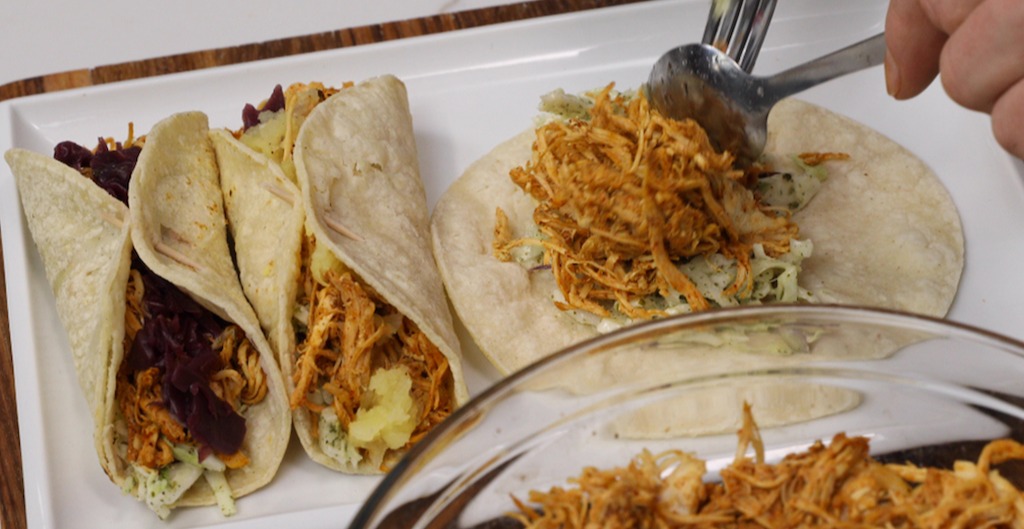 I personally love curry and any Indian inspired dish. The bright flavor and color of the sauce combined with rice, chicken, coconut milk and spices makes this dish a hearty bowl. Plus, the turmeric has some great healthy benefits!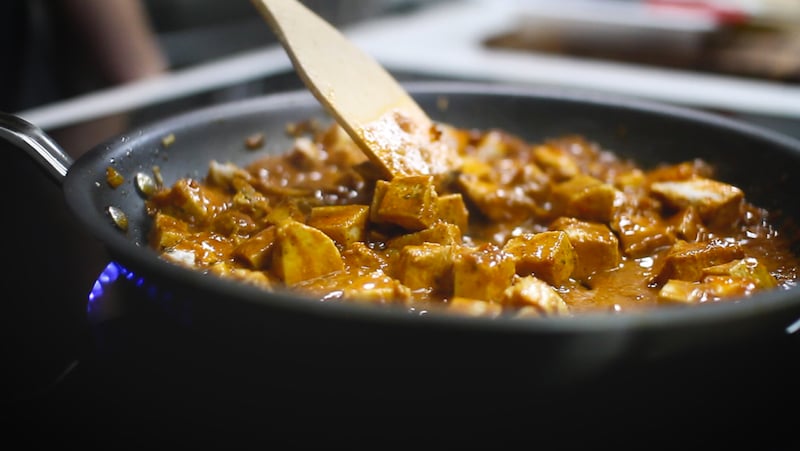 There's something about pesto combined with toasted bread, melted cheese and some chicken that makes this simple recipe a mouth-watering favorite. Melt the cheese while you toast the bread; use a small amount of butter to toast the bread to take this easy meal prep recipe to a whole new level.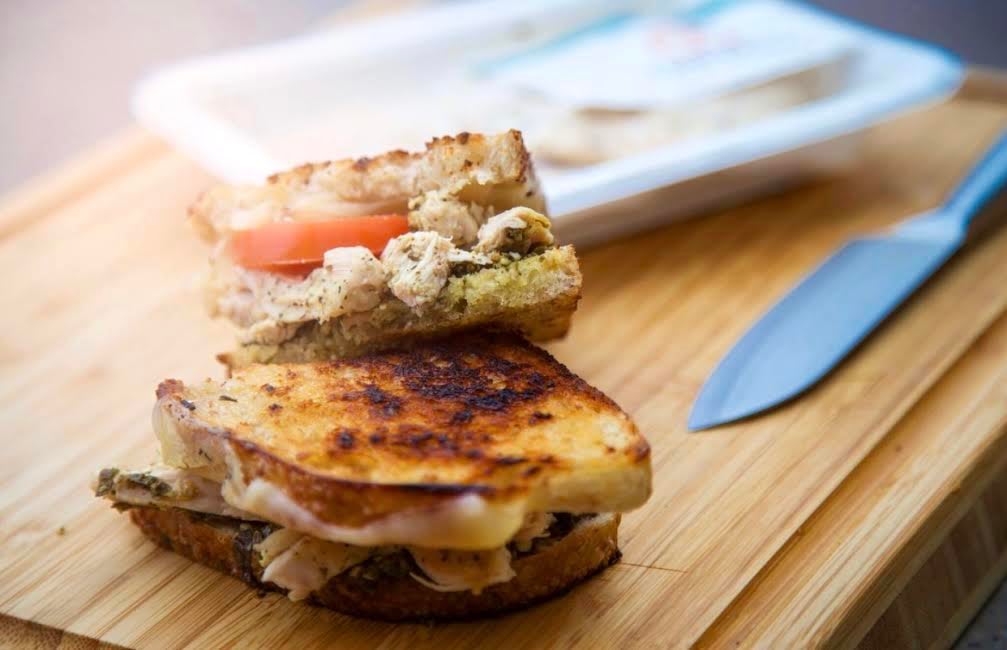 Do you want to show off in front of your friends by creating a crafty vessel for your food? Welp, look no further (haha)! This recipe not only yields a delicious chicken teriyaki classic, but it's a perfect dish to photograph and post!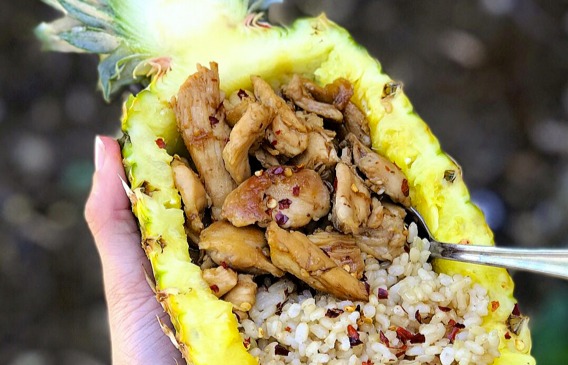 This Greek-inspired meal prep recipe requires minimal to no cooking and only takes a few minutes to put together. With hummus, Tatziki, lemon, garlic and a zesty salad, this is a perfect lunch or dinner option for your meal prep.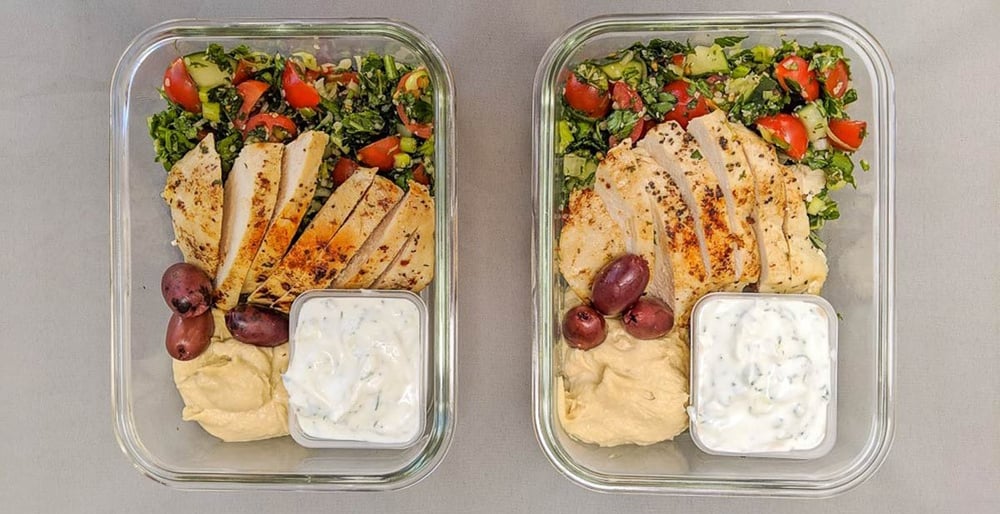 Sometimes the simple things really are the best, and this perfectly portioned, Instagram-able Cobb salad is no exception. Made with fresh, ingredients like lean Trifecta chicken breast, crunchy veggies, crisp and salty bacon, and creamy blue cheese, all tossed in a zesty, tangy vinaigrette.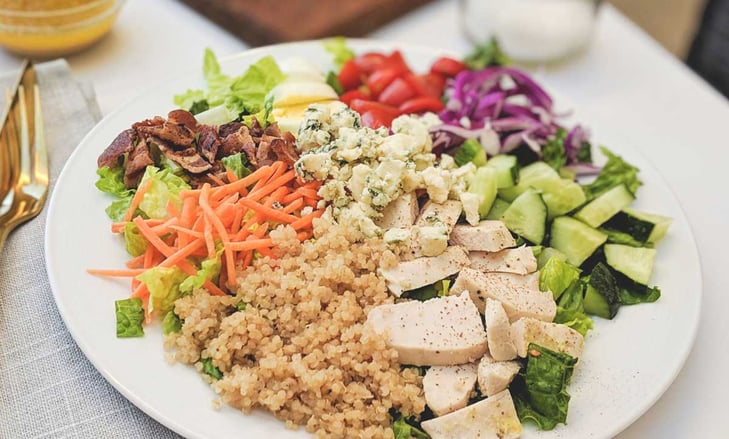 Sweet and savory air fried chicken and protein waffles without any guilt. This chicken and waffles classic recipe was turned upside down for the better and made healthier by increasing the protein in the waffles and creating a super crispy and delicious recipe. The secret to this dish is the chicken dipped in protein waffle batter and served with a side of fluffy and crispy protein waffles.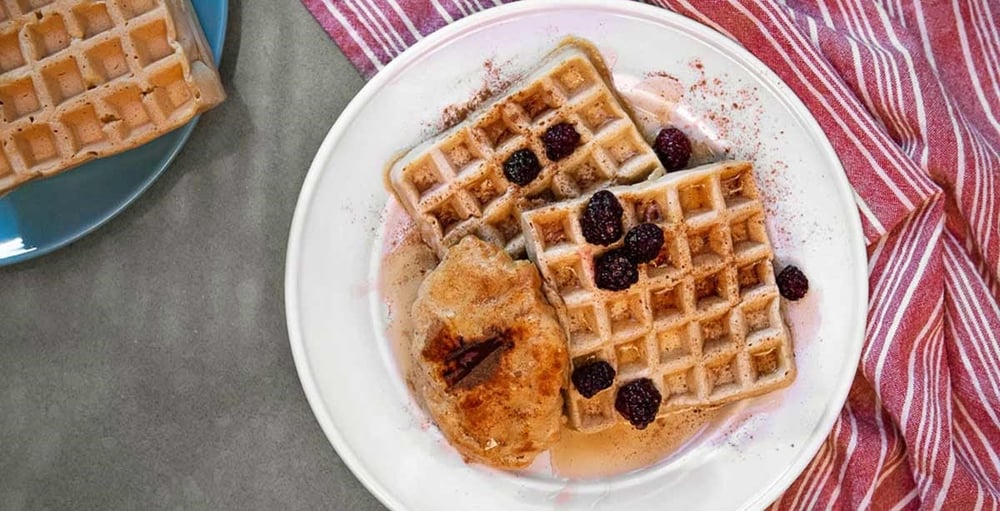 Deliciously sweet and savory, this butternut squash and chicken pad thai is a great substitute for a dish commonly prepared in restaurants. Filled with macro and micronutrients, this is a great balanced meal to add to your weekly favorites.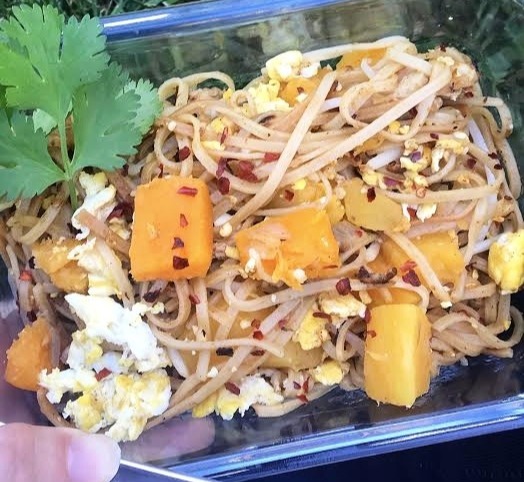 Much like my love for tacos, my love for burritos and burrito bowls is pretty high. Instead of going out to eat and pay an excessive amount of money for a delicious bowl you can make at home, find a super simple and quick recipe here for any day of the week. Add or take away any ingredients as you see fit.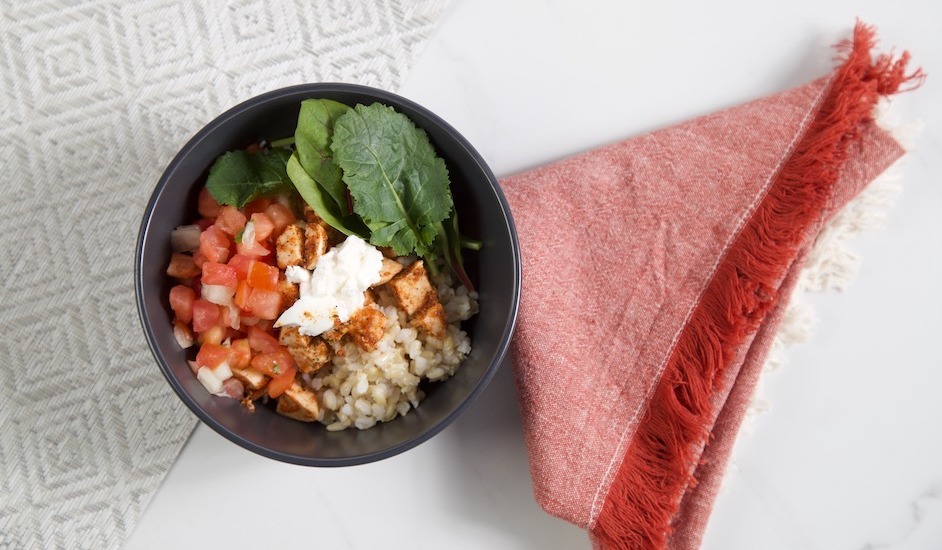 The beauty behind chicken Shawarma is in the mix of spices. Follow the quick Shawarma wet rub recipe below. This will pack a punch of flavor and create an almost-authentic flavor (I mean, all respect to the Lebanese - the authenticity of their food is unmatchable, but we do a great job here). Yet again, it will take you longer to mix the spices than to actually get this dish ready. If you don't have any of the specified spices here, feel free to skip them.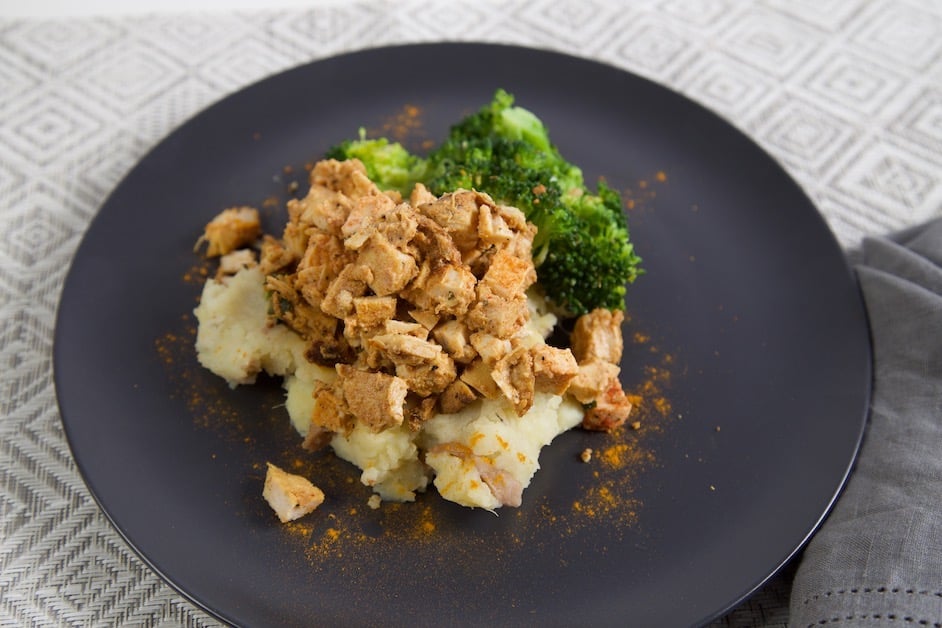 I used to make this salad at EXOS. Not only did we serve athletes, but we also served the EXOS staff for which we created healthy and fun recipes. This fall pom salad balances savory, sweet, salty, and bitter. The perfect harmony of flavors.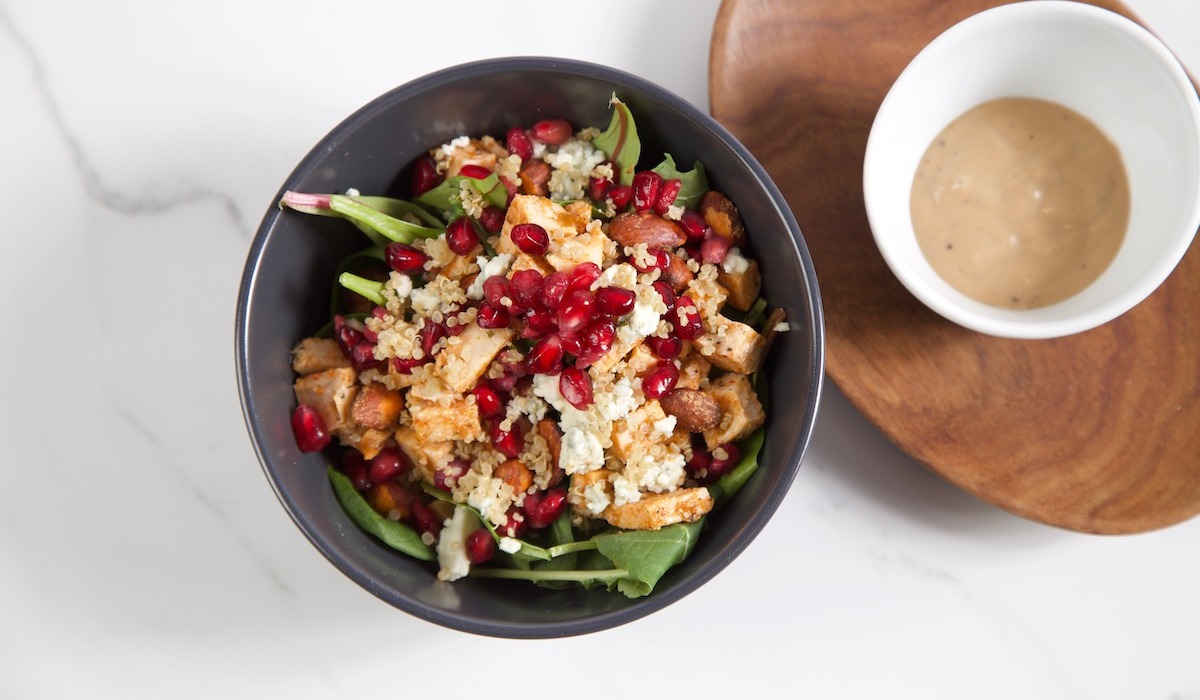 The origination of Hunan chicken comes from, you guessed it right, the western Hunan area of China. This dish is similar in flavor to Szechuan but tends to be slightly spicier because of the use of dry chilis in combination with the Sambal Oleke. So spice lovers, unite, and enjoy a delicious Hunan chicken bowl, Trifecta style!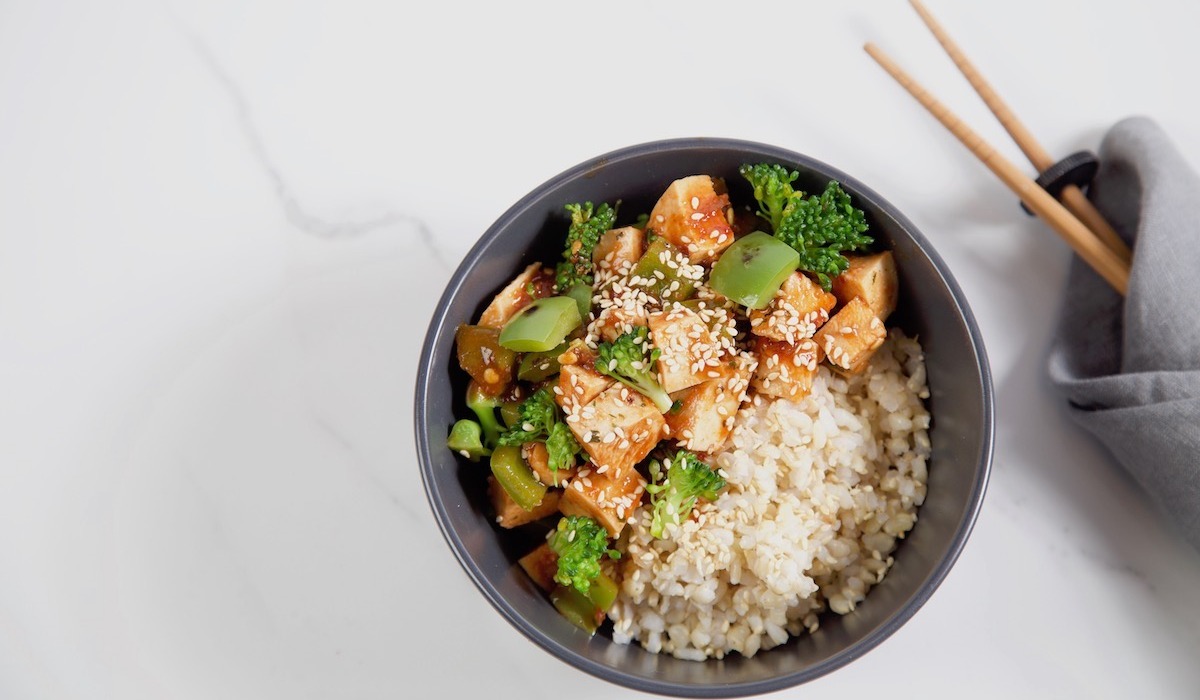 This is a recipe that takes just a little extra effort to make, and it's much simpler than what it seems to be. Cornstarch is a sort of stable in Chinese cuisine. It's thickening agent gives that beautiful glossy look to sauces. Make this sauce and you'll want to use it with all your other proteins. Increase or decrease the heat by adding or taking away some of the Sriracha.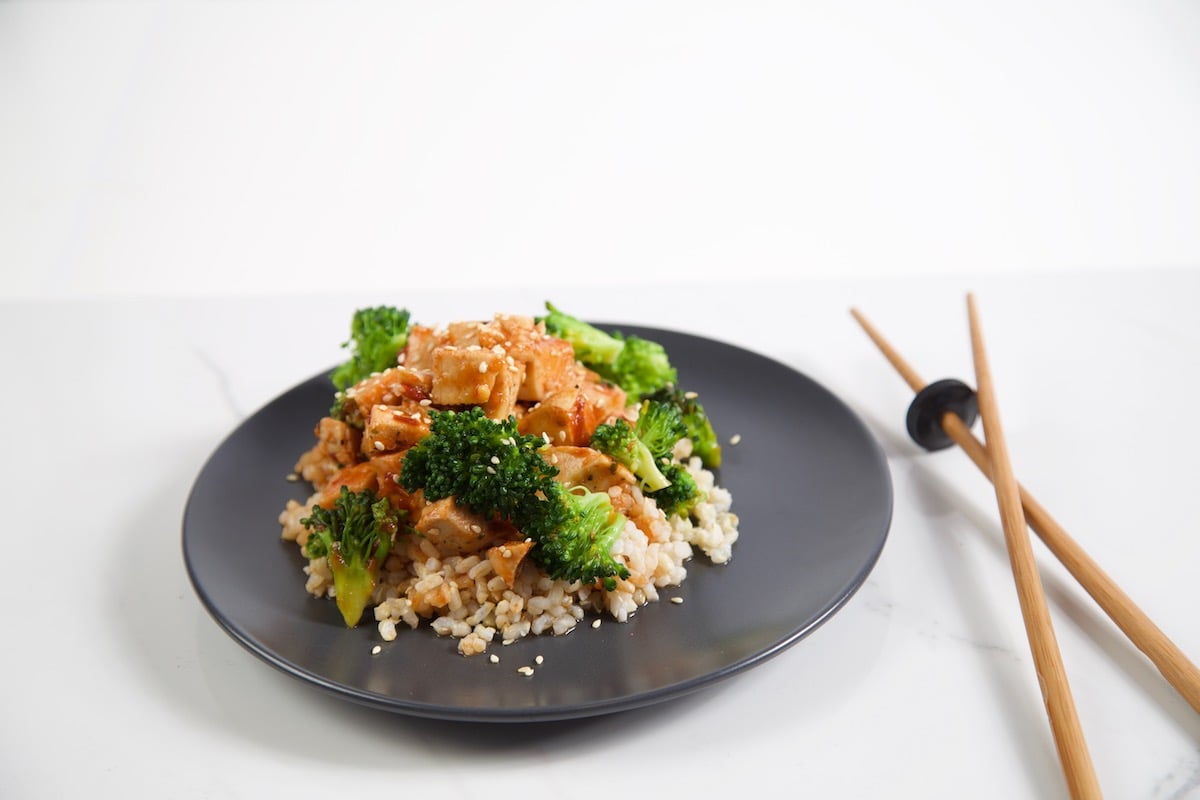 With the holiday leftovers in mind, but also with the different Trifecta protein options we have, this recipe can be made in no time using whatever your protein of choice may be, for a delicious and simple meal. Use a side of your favorite roasted vegetables - I added chips and broccoli to make this dish a well-rounded meal.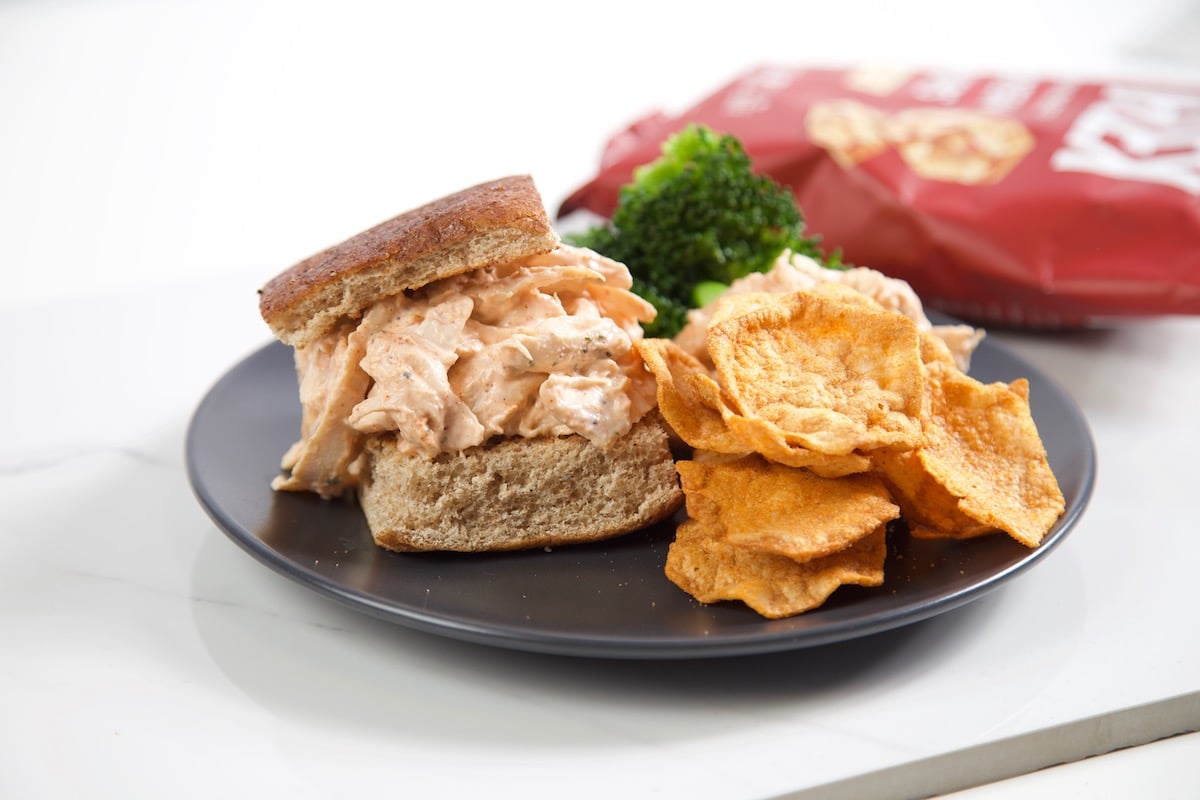 I used to cook chicken quesadillas all the time for athletes at EXOS in Phoenix, AZ. You really can't go wrong with a quesadilla. Use it to feed your kids or to finish using all your weekly A La Carte's leftovers… Or both. Quesadillas are so versatile, you can't go wrong with any combination (just don't overdo it) - Aside from taking less than a minute or so, this recipe couldn't be easier to help your meal prep efforts!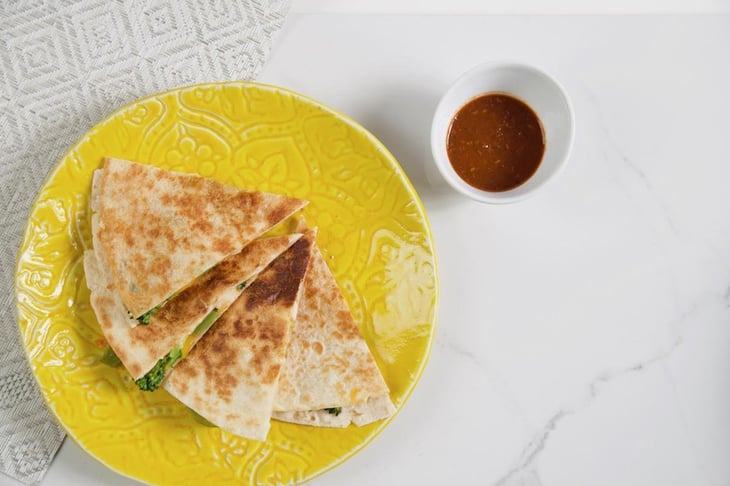 This buffalo dish is perfect for any diet, lifestyle or craving you may have. Use the chicken and buffalo sauce if you want to make a straightforward chicken and buffalo dish, or add the marinated chicken on a loaf of naan bread and make a delicious toasted buffalo flatbread pizza. Add the chicken to a salad, toss some cauliflower in the sauce, or find a buffalo Keto recipe here!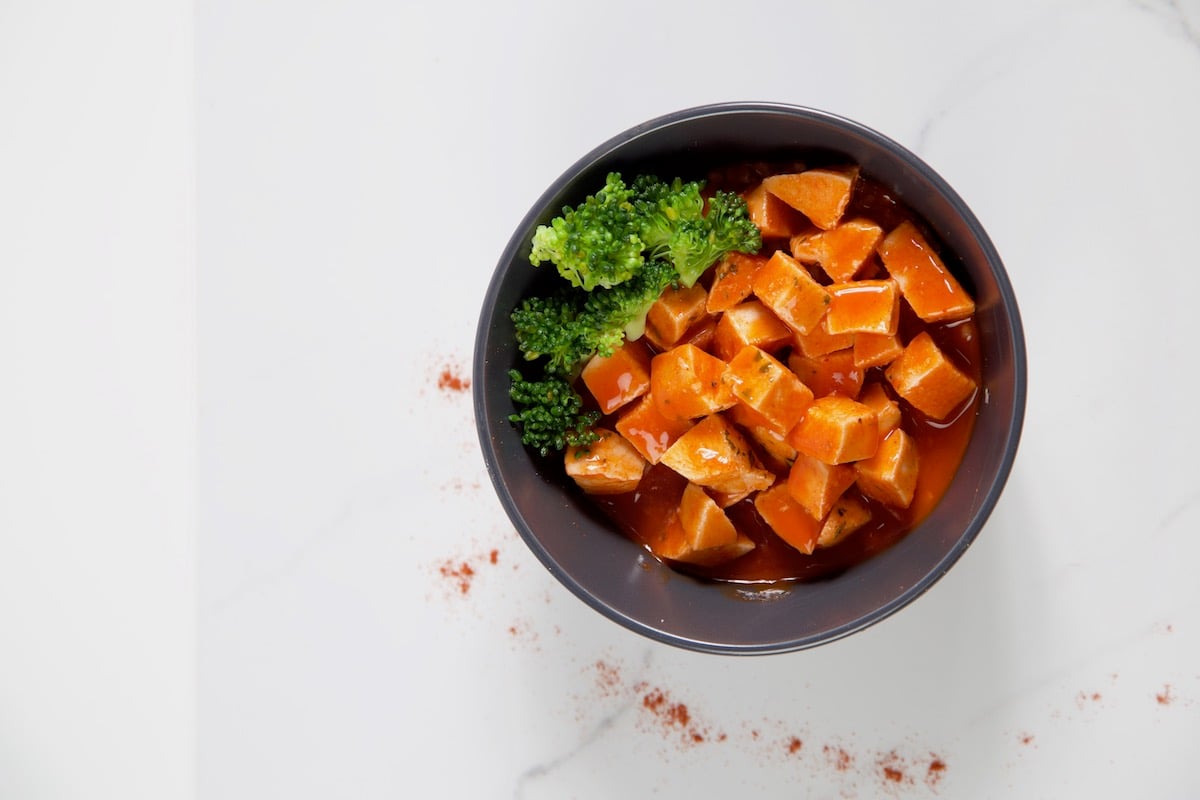 Remember the marinade from the burrito bowl recipe? Well, it makes a reappearance here to drill the point that you can cross utilize one recipe in multiple ways to make different meals each time. This quick and easy dish is a perfect low-carb and paleo option for your weekly Meal Prep.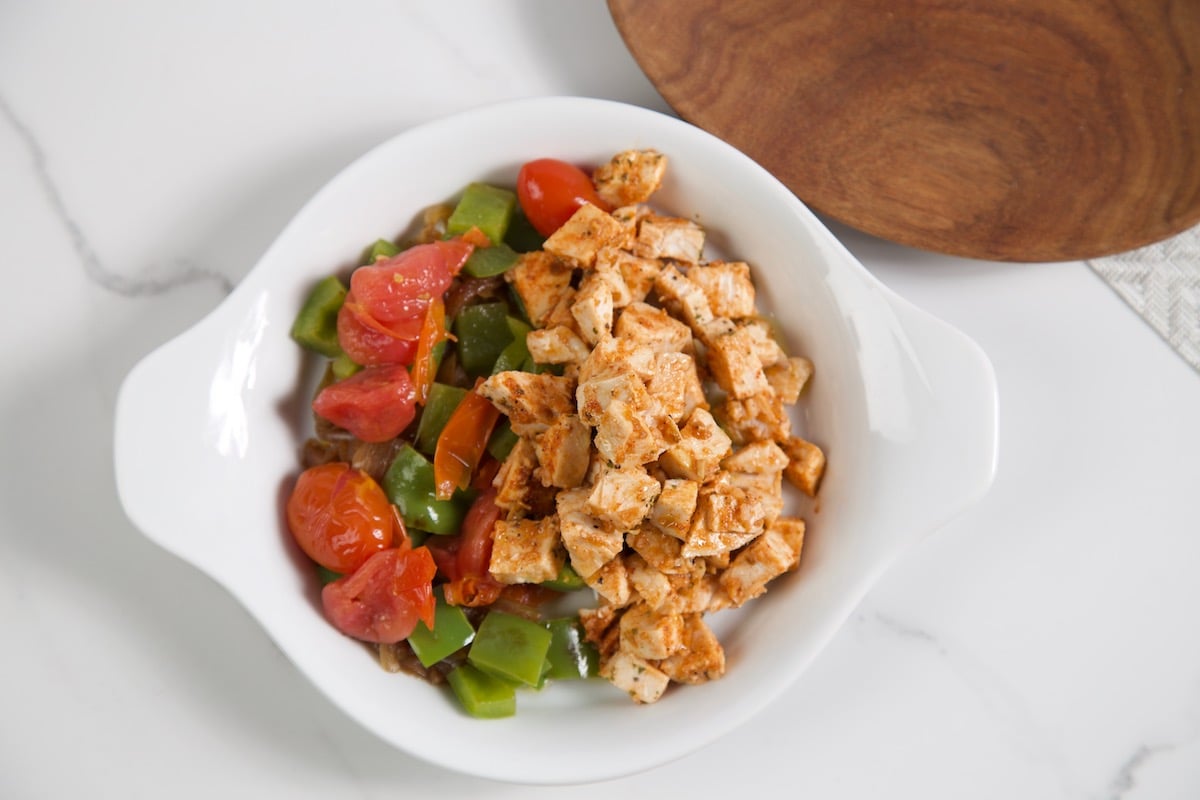 Make this into a wrap, a cold sandwich, a bowl, a spicy bowl, or just have the spicy chicken with your favorite vegetables… This recipe is super versatile. Use the sauce in your meal prep as you see fit, and if you so desire, add a piquancy factor to it (again, life is better with spice). Enjoy!