We know that flavor, variety, and ease are top of mind factors most seek when it comes to one's keto meal prep. So here's 20 simple and highly delicious keto recipes + my favorite chef-approved tips for saving time in the kitchen each week to help you knock your weekly food prep like a pro!
Conquering Your Keto Diet
If you are starting or have been following a ketogenic diet, understanding how to count your macros to track your carb intake is key.
If you need some extra help with this feel free to use our keto macro calculator to help you get started.
The ketogenic diet, in a nutshell, is the lowest carb diet out there, suggesting an intake of only 20 grams of carbs or less per day while also requiring a high fat intake. Actually, a majority of your calories come from fat on a keto meal plan. And it is this combined macro approach that allows your body to switch from carbs as the main source of fuel to fat (aka ketosis), through a process called ketogenesis.
Achieving ketosis can take anywhere from a couple of days to a couple of weeks, depending on the person, so planning out your meals to ensure you stay below 20 grams of carbs per day is important. Because keto is a macro based diet, technically no foods are excluded - it just depends on how much you eat - specifically carbs!
How to Make Keto Meals for the Week in Less Time
Prepping your own food can make sticking to your keto carb goals way easier, but it also requires some serious time and dedication in the kitchen. And we all now, the harder something is to stick to, the less likely we are to be successful.
Luckily there's steps you can take to save you time, and also money, as you go about your ketogenic meal prep routine. Making the whole process more enjoyable and easier to stick with - meaning you get better results in the long run!
But that doesn't mean you don't have to live off frozen meals or eat the same thing every day. And you don't have to sacrifice hours every night just to have a low carbohydrate lunch every day of the week.
Here are three chef-approved tips for spending less time meal prepping and more time crushing your keto diet goals.
Prep all your ingredients in bulk.
Use recipes built for bulk or batch cooking.
Portion everything out at once,
1. Prep All Your Recipe Ingredients in Bulk
You don't just want to focus on the cooking time, the actual act of slicing, dicing, and prepping your ingredients can also take a lot of time. This is best done while your oven or pan preheats.
Get ahead of your meal-prep by prepping your ingredients in advance and all at once. Before you start cooking, wash, cut, and prepare all your veggies, herbs, etc; trim, season, and marinade your proteins, and get your sauces and seasonings ready.
That way when you are putting everything together all you'll need to do is toss it in a bowl, pan, or oven and you're basically set!
2. Use Easy Recipes for Bulk or Batch Cooking
There are two main methods for cutting down on your meal prep time - batch cook and bulk prep. Bulk prep means cooking all of your ingredients and then mixing and matching to build meals for the week.
Think cooking 2-3 of your favorite keto proteins, 2-3 of your favorite keto-approved low carb vegetables, and combining with some high fat sauces.
Batch cooking requires cooking specific keto recipes in large batches and then dividing into individual meals. Think cooking a massive portion of your favorite low carbohydrate casserole, dividing it up into single serve portions, and then storing in the freezer or fridge for heating and eating later.
Find your favorite easy keto recipes and prep a large quantity to divide up into multiple lunch options for the week!
Using a mix of both bulk and batch cooking can help you save hour of cooking time each week.
3. Portion Out Your Meals All At Once
Before you start, go get yourself a stack of quality meal prep containers built for reheating food. Then portion out your meal prep recipes into single serving dishes. When lunch rolls around, all you'll need to do is heat, eat, and move on with your life!
It helps to know your ketogenic macro goals and learn how to portion accordingly.
Tracking your food intake in an app will also help you understand if you are hitting your calorie and net carb goals consistently.
20 Delicious & Easy Keto Recipes to Meal Prep
Since we are a macro-balanced meal delivery company, every approach we take to planning recipes and collections like this one follows that same mindset. We've curated a list of our favorite keto meals developed by our own chefs that work great for meal prep, and that keep the ketogenic nutrition requirements in mind.
As stated above, to make your food prep easy, pick from a few of the recipes below to batch cook, and then mix those meals with big bulk cooking of proteins, keto-approved vegetables, and high fat sauces. Keep your calories in check and net carb grams below or at your daily needs.
Lastly, keep in mind we've divided these recipes between breakfast recipes, lunch recipes, dinner recipes, and some snack ideas for an easier searching experience.
Make things even easier on yourself with this free 14-day keto meal plan guide!
5 Keto Breakfast Ideas for Meal Prep
Whether you are running out the door or taking your time each morning, breakfast doesn't have to take a lot out of your day. With the recipes below, you can grab some of the to go if you are on a time crunch, or simply have them ready to be reheated in the morning.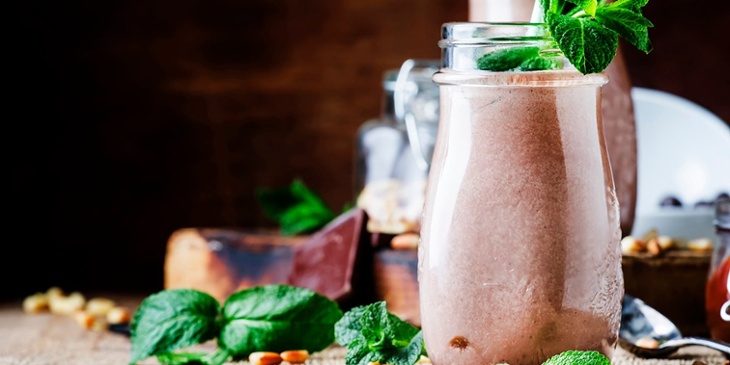 Find a simple and highly delicious shake recipe that is easy to prepare on the fly (when in a time crunch) and that holds incredibly well in the fridge. Aside from having 10 grams of net carbs, this recipe uses coconut cream to get the texture just right. Make a few of these high fat shakes and simply grab and go in the morning.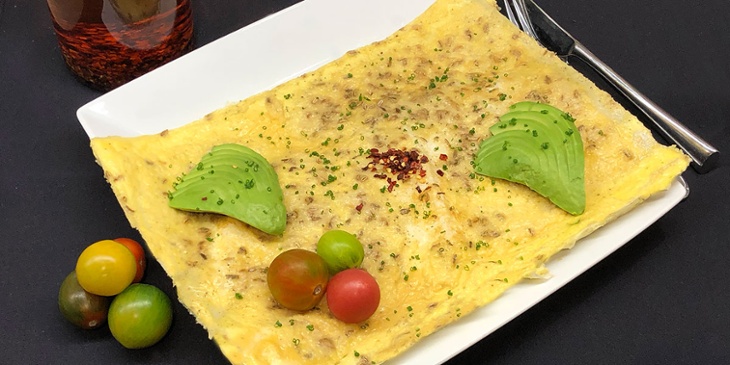 This recipe plays an excellent tribute to batch cooking. To make your ketogenic meal prep easier for the week, make 1x or 2x of this recipe and simply divide the portions into different meal prep containers to save a massive amount of time.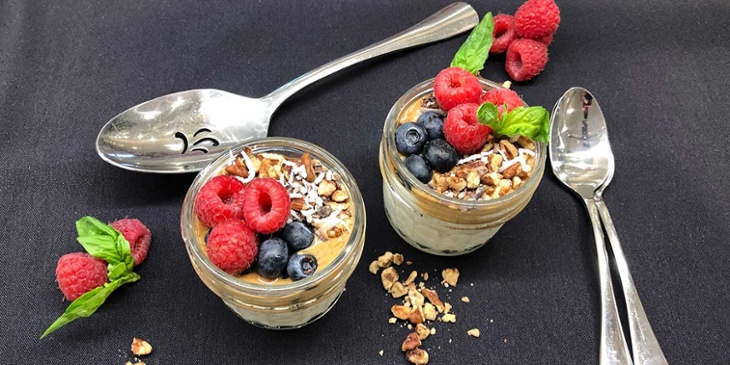 This is another yet simple but highly delicious meal prep recipe that takes no time to make and can be stored in the fridge as another quick grab-and-go breakfast option. The balance of the yogurt's tartness, mixed with the sweetness of the berries and the crunchiness of the nuts, makes this recipe a great simple food prep option.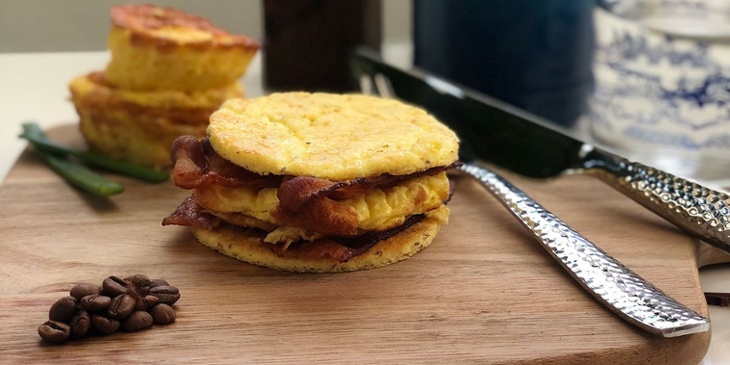 This recipe is composed of two amazing recipes: these beyond fluffy keto cloud breads, and of course our famous and delicious keto egg bites (say goodbye to store-bought egg bites after you've tasted these!). Add (or don't) bacon, and you have some delicious keto sandwiches. You won't be missing bread after all!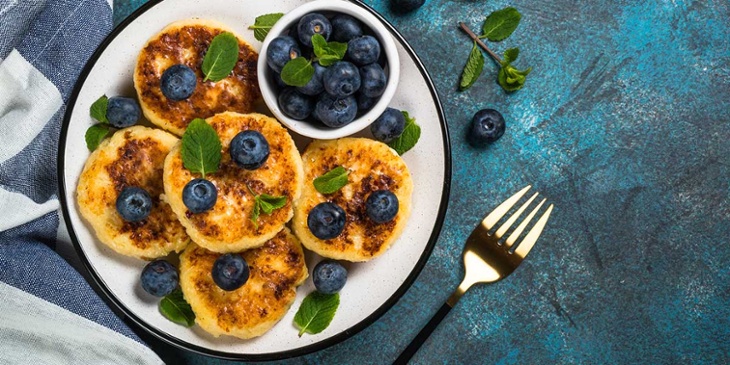 Because we live in 2021, and we are able to create amazing recipes like this one that satisfy the desire for pancakes, but also for that ketogenic lifestyle you are following, find an exciting keto pancake recipe that is perfect for any meal prep need!
6 Keto Lunch Ideas for Meal Prep
The easy recipes can be made in batch cooking and portioned out for the week or in smaller quantities to give you a bit more variety. Feel free to change up the proteins and veggies from one day to the next or add in any keto foods you choose (cooking your proteins in bulk will help you with this!).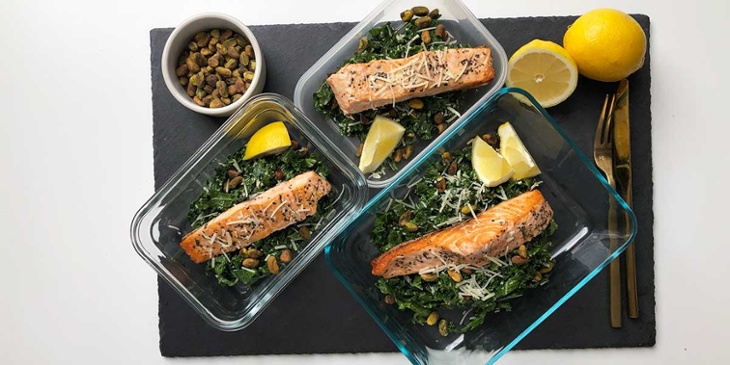 I used to make this exact same salad for athletes who were preparing for the NFL combine. It was always a hit. Find a highly delicious, super simple, and a perfect lunch option to satisfy your nutrition and keto needs.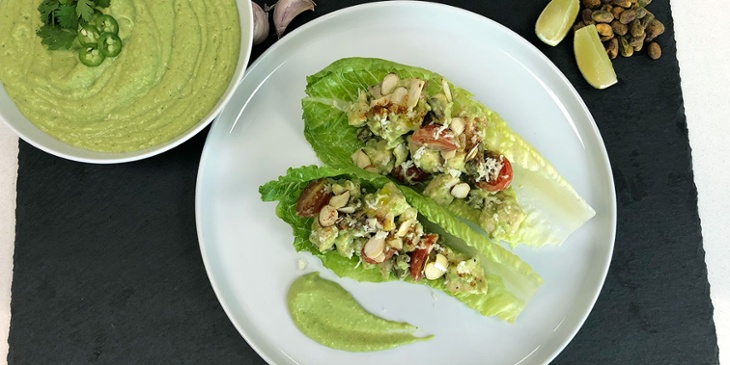 The inspiration for this recipe came from a Mexican lady I used to work with at a high intensity training facility for athletes. She made this delicious guacatillo sauce that blew my mind. Needless to say, I took the inspiration and implemented it into this recipe and into recipes we used to fuel MMA athletes. Have fun with this simple recipe!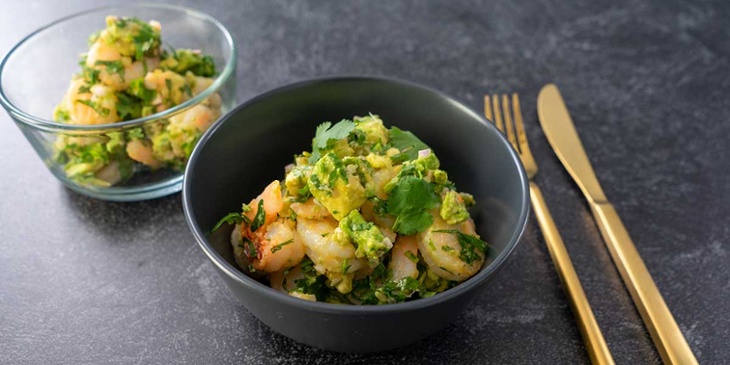 This is another recipe that is simple to make, and that takes its inspiration out of costal Peruvian and Mexican ceviche dishes. You can eat this meal cold or warm if you so desire; it works perfect for lunch served on top of a bed of fresh bright leafy greens.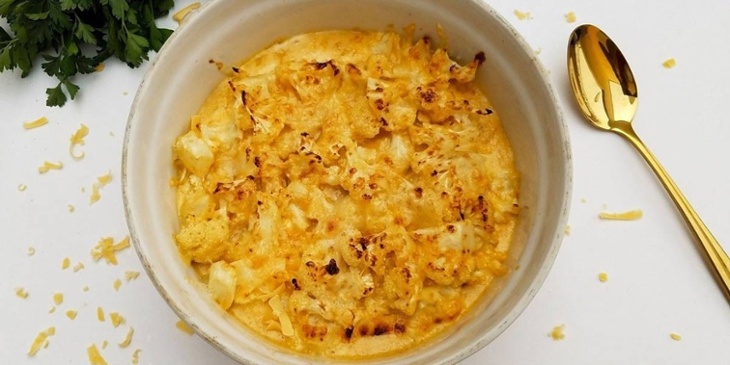 This keto mac n' cheese recipe is absolutely excellent with its mix of cheeses made on a base of cauliflower that is perfect when paired with steak. You will hit all your macros, fat, carbs, and protein making it a complete quick and easy meal.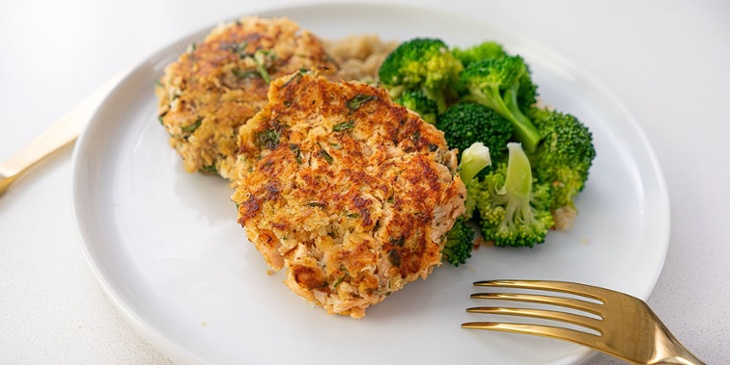 These salmon cakes are incredibly simple to make and a great use of our Trifecta salmon. Not only does this recipe add variety to your food prep, but it also adds a fun lunch or dinner option to have any day of the week.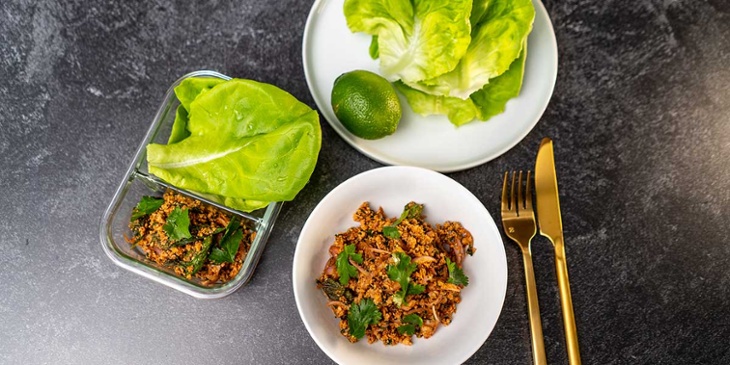 This recipe is a perfect option to be cooked in a 2 or 3x batch recipe to then use it throughout your week with various other vegetables and keto-approved foods. Read the story behind this recipe, as it touches on a beautiful culinary journey.
6 Keto Dinner Ideas for Meal Prep
The recipes can be partially prepped in advance and then cooked in 30 minutes or less. You can also cook them beforehand and reheat these options in the oven to maintain the best flavor and textures.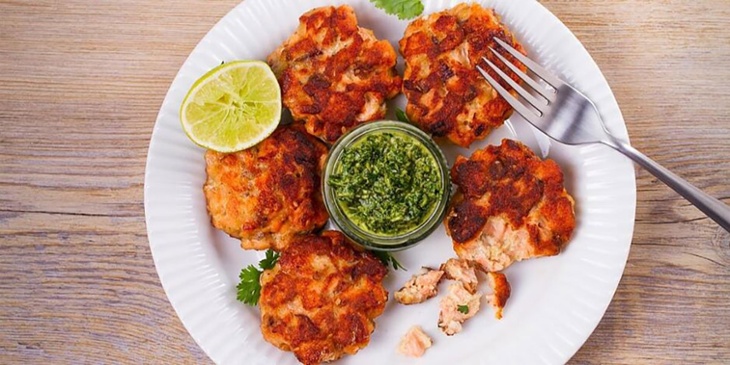 Chimichurri sauce is one of those sauces that pairs with tons of great proteins and dishes. Aside from having only 1 gram of carbohydrates, chimichurri pairs great with these low-carb salmon patties you can make in bulk and use as needed throughout your week.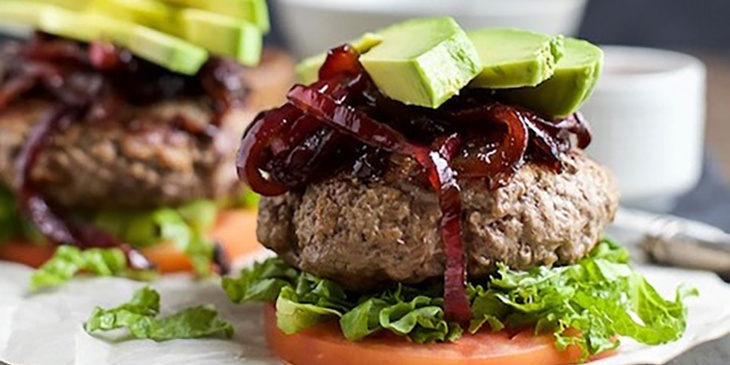 A classic burger recipe made keto brings about tons of flavor by combining a delicious burger patty, bacon, and some incredibly well done caramelized onions. Top the burger with avocado, a hint of lime juice and some salt, and you have yourself a delicious meal that may satisfy your need for a 'cheat' meal.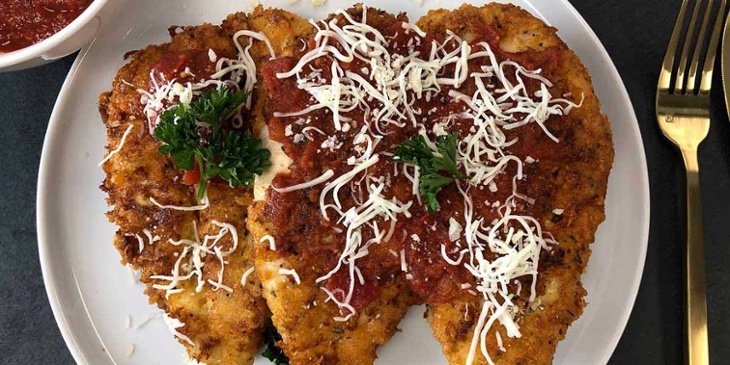 This recipe is your absolute go-to recipe for a keto chicken parm recipe. What's the difference you ask? Great question! Click to find out, but as a teaser, I can tell you the sauce and chicken coating are what make the difference in both flavor and nutrition!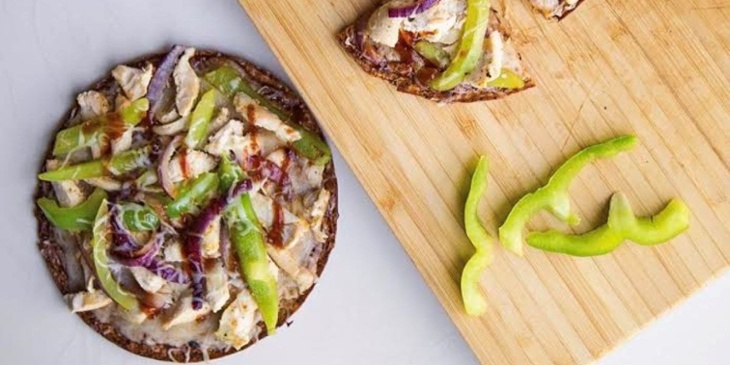 With a super simple cauliflower crust recipe, and a combination of a low-carb and no-sugar BBQ sauce, this recipe is excellent for whenever you are craving a pizza but still want to stick to your keto goals and stay in ketosis!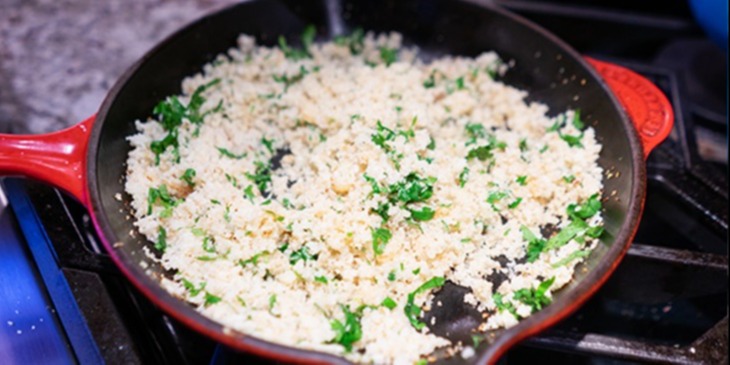 Use this recipe as your go-to and absolute guide for cooking any kind of cauliflower rice. Find other inspirations to make tasty variations of the main recipe and keep your food prep fresh! Add a bison patty or steak on top of your rice for a complete meal.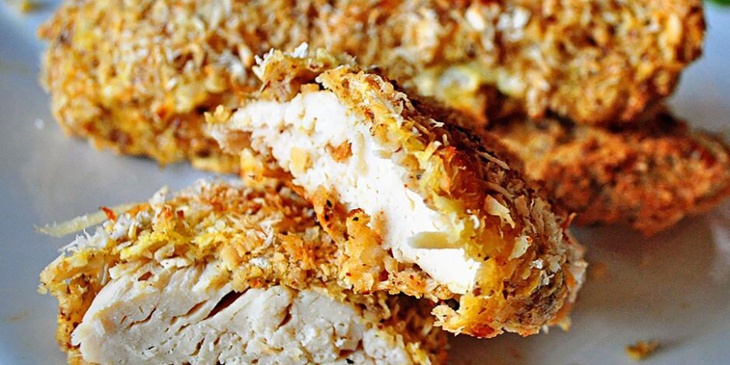 Much like the keto chicken parm, this keto coconut cashew fried chicken recipe uses a unique blend of low-carb flours to make a delicious crust and give you another great recipe to meal prep in 2x or 3x batches to have them available for an easy meal any day of the week. Pair it with your favorite low-carb vegetables and make a meal in no time!
3 Low Carb Snacks for Meal Prep
These calorie controlled snacks will take little to no prep time and keep your net carbs low between meals. Feel free to pair with any keto fruit or veggie for a little extra nutrition.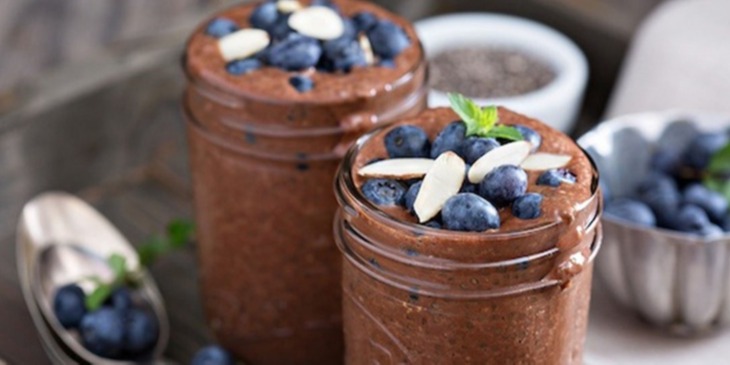 This recipe can either be used as a keto snack or a keto breakfast. The beautiful thing about this recipe is that your net carb count will stay in check all while satisfying any sweet flavor you may be experiencing.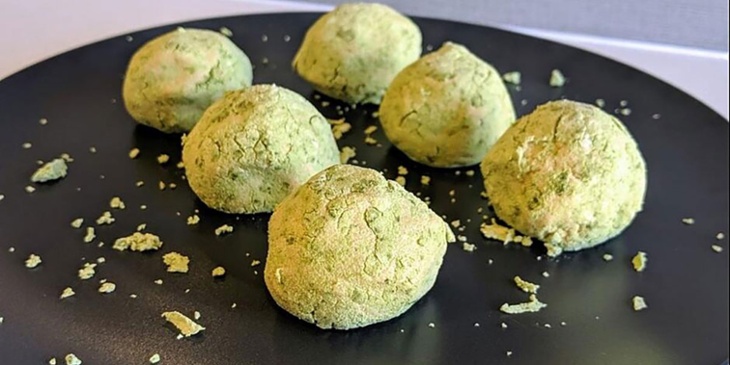 These fat bombs have to be some of the most popular keto snacks ever developed by our culinary team. Follow the recipe and feel free to make any version you heart desires. Make 1x or 2x batch and you'll be set for the rest of the week!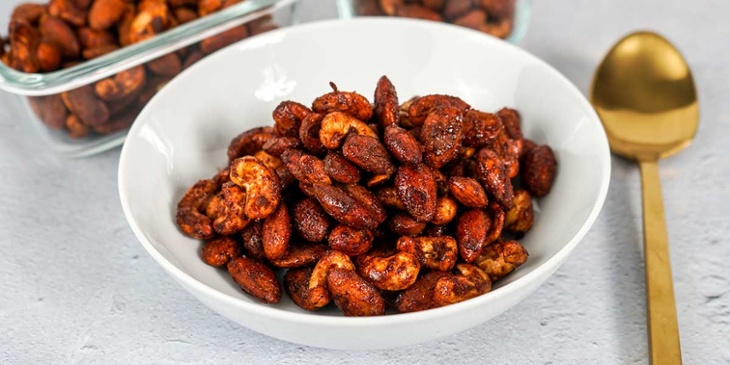 Even though you may see the recipe as a 'paleo' recipe, these spiced nuts qualify 100% as keto as well. Find a fun recipe that explains how to make any mixed nuts taste better all while making them tons more interesting. Adjust the spices to your own creativity if you so desire! Have fun!
---
Get Your Keto Meal Plan Delivered!
Still feeling overwhelmed at the thought of prepping out your meals in advance and keeping your nutrition on point? Why not skip the meal prep routine all together and opt for a keto meal delivery option that will keep you on track, save you a ton of time and cost you less than what most people spend on food each week.