Meal prep burnout is a thing no matter what dietary style you follow. Utilize any of these delicious keto meal prep recipes to spice up your weekly meal prep with unique flavors and simple cooking techniques.
Conquering Your Keto Diet
If you are starting or have been following a ketogenic diet, understanding how to count your macros to track your carb intake is key.
If you need some extra help with this feel free to use our keto macro calculator to help you get started.
The ketogenic diet, in a nutshell, is the lowest carb diet out there, suggesting an intake of only 20 grams of carbs or less per day while also requiring a high fat intake. Actually, a majority of your calories come from fat on a keto meal plan. And it is this combined macro approach that allows your body to switch from carbs as the main source of fuel to fat (aka ketosis), through a process called ketogenesis.
Achieving ketosis can take anywhere from a couple of days to a couple of weeks, depending on the person, so planning out your meals to ensure you stay below 20 grams of carbs per day is important. Because keto is a macro-based diet, technically no foods are excluded - it just depends on how much you eat - specifically carbs!
How to Meal Prep For Keto
Prepping your own food can make sticking to your keto carb goals way easier, but it also requires some serious time and dedication in the kitchen. And we all know, the harder something is to stick to, the less likely we are to be successful.
Whether you are a seasoned home cook or just starting your meal prep journey, there are steps anyone can take to save time and money and avoid meal prep burnout. Making the whole process more enjoyable and easier to stick with - meaning you cultivate better habits in the long run!
Choose recipes for batch cooking and shop with a plan
Mise en place and prepare/cook in bulk
Invest in quality meal prep containers
1. Choose Recipes for Batch or Bulk Cooking and Shop with a Plan
Before you even get in the kitchen, decide what recipes you would like to prepare or have an idea of what keto-friendly foods you plan on purchasing from the grocery store.
Two of the best ways to approach meal prep include batch cooking complete recipes or bulk prep ingredients.
Batch cooking requires cooking complete keto recipes in large batches and then dividing them into individual meals. Think cooking a massive portion of your favorite low-carbohydrate casserole, dividing it up into single-serve portions, and then storing it in the freezer or fridge for heating and eating later.

Bulk prepping

ingredients means cooking individual ingredients separately and then portioning them out to build your meals for the week. Think about cooking 2-3 of your favorite keto proteins

, roasting or sauteing off 2-3 different low-carb vegetables

, and combining them with some

high-fat sauces

.
You can choose to meal prep whatever you'd like, but ultimately both of these methods can help you save time and money on meal prep while also sharpening up your chef skills in the kitchen.
Prepare ahead of time and make a grocery list before heading to the store, be sure to make note of ingredients you already have in your pantry and could use first.
2. Mise en Place then Plan a Specific Day to Prepare/Cook and Portion
The key to conquering meal prep is to master the art of mise en place, a French term that means "everything in its place".
This means not only planning your recipes or making a grocery list ahead of time but coming home from the store and getting organized in your kitchen before starting the cooking process.
Pick a day of the week to complete your grocery shopping and try to plan on going home and prepping your ingredients in advance by:
Pre-washing and cutting all of your veggies and herbs

Marinate any proteins for extra flavor

Make/Prepare any sauces or locate any seasonings you will be using
Use this time to get organized and make sure you have all of the ingredients you need. That way when you are putting everything together all you'll need to do is to toss it in a bowl, pan, or oven and you're basically set!
If you really want to save time, prepare your ingredients or recipes and allow them to cool completely then portion them out ahead of time to easily reheat during the week.
Alternatively, if you are cooking for more than one person, it's handy to have pre-cooked ingredients like shredded chicken, roasted vegetables, and rice to quickly prepare a simple stir-fry or bowl for dinner after work.
Don't want to meal prep on your own? Let us help!

3. Invest in Quality Meal Prep Containers
No matter if you're meal prepping for lunch only or the whole week, invest in quality meal prep containers.
Find the right style and size that supports the kind of meal prep you want, i.e. containers with dividers for individual meals or larger containers for meal-prepped ingredients like roasted veggies or shredded chicken.
35 Delicious & Easy Keto Recipes to Meal Prep
Here is your list of simple and easy keto meals to help make your food prep easy, enjoyable, and most importantly delicious!
You can choose to pick from a few of the recipes below to batch cook, and then mix those meals with various proteins, keto-approved vegetables, and high-fat sauces.
10 Keto Breakfast Ideas for Meal Prep
Whether you are running out the door or taking your time each morning, breakfast doesn't have to take a lot out of your day. With the recipes below, you can grab some of the to-go if you are on a time crunch, or simply have them ready to be reheated in the morning.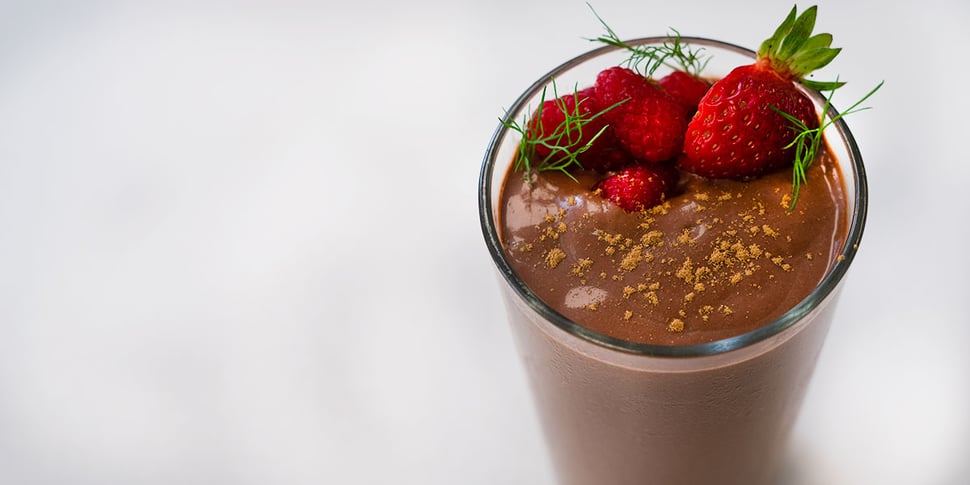 Nutrition: 330 Calories, 20 grams fat, 11 grams carbohydrates, & 27 grams protein.
This Mexican hot chocolate-inspired smoothie uses spices such as ground cinnamon and nutmeg and will be your go-to sweet treat, making a decadent keto avocado chocolate smoothie perfect for breakfast or post-workout meal.
If you are on a smoothie kick try out some of our other delicious smoothie recipes: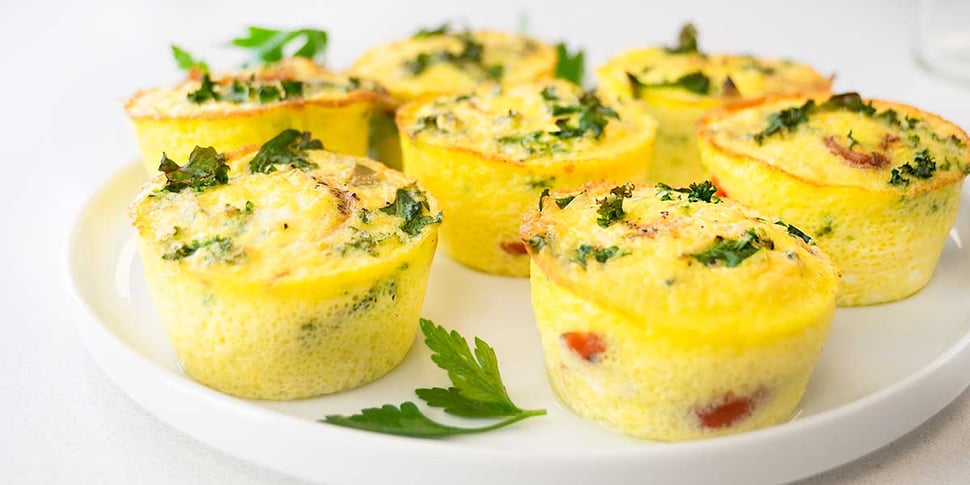 Nutrition per 1 bite: 110 Calories, 6 grams fat, 5 grams carbohydrates, & 9 grams protein.
This recipe is packed with protein to help you meet your keto macros and the pre-portioned size makes them the perfect on-the-go meal for your keto breakfast. They are also freezer-friendly and can be reheated in 2-3 minutes in the microwave!
Nutrition: 340 Calories, 33 grams fat, 12 grams carbohydrates, & 14 grams of protein.
This is another simple but highly delicious meal prep recipe that takes no time to make and can be stored in the fridge as a quick grab-and-go breakfast option. Enjoy the balance of the yogurt's tartness, mixed with the sweetness of the berries and the crunchiness of the nuts.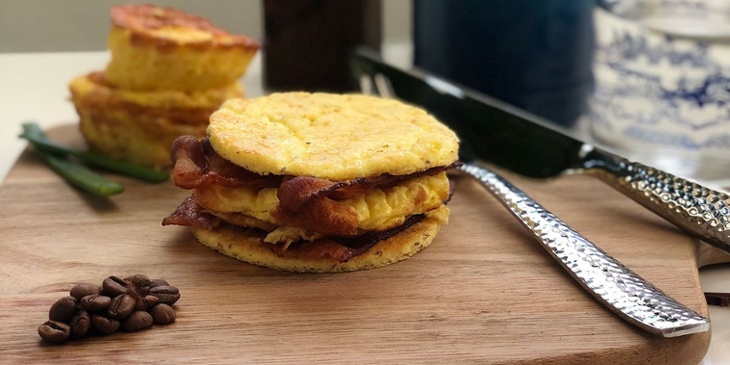 Nutrition: 650 Calories, 52 grams fat, 11 grams carbohydrates, and 31 grams protein.
This recipe is composed of two amazing recipes: these beyond-fluffy keto cloud bread, and of course our famous and delicious keto egg bites (say goodbye to store-bought egg bites after you've tasted these!). Add (or don't) bacon, and you have some delicious keto sandwiches.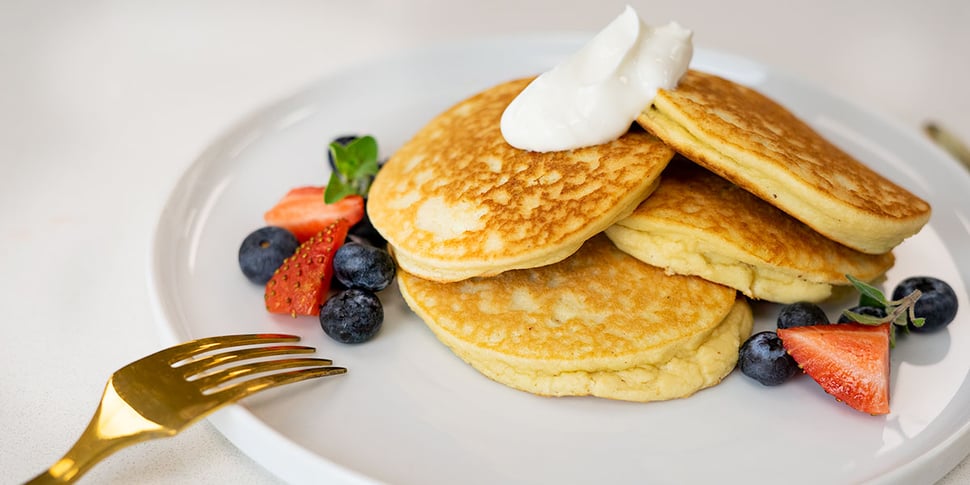 Nutrition: 260 Calories, 19 grams fat, 13 grams carbohydrates, and 10 grams protein
Pancakes are a delicious breakfast staple and one of the best items to meal prep ahead of time. This is no different for pancakes that fit into your keto diet. This simple recipe uses a combination of eggs, almond, and coconut flour to yield deliciously fluffy, keto-friendly pancakes.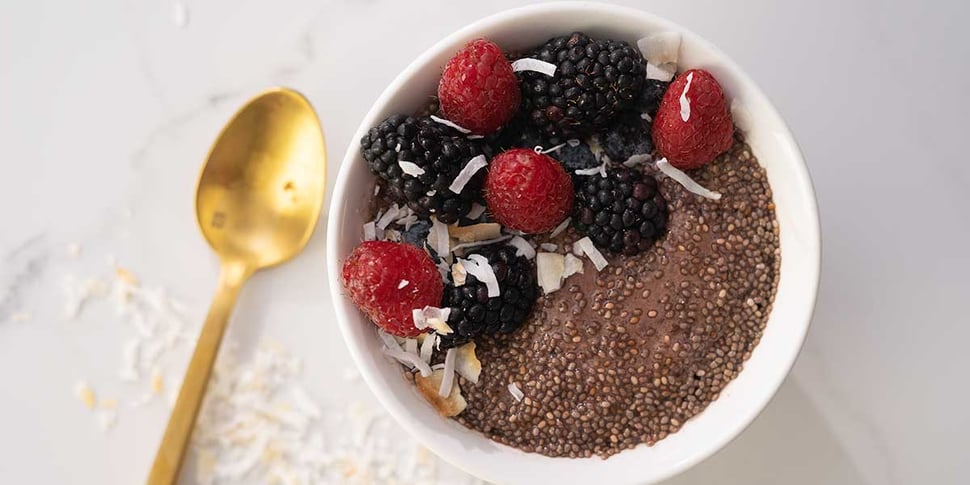 Nutrition: 260 Calories, 11 grams fat, 10 grams carbohydrates, & 21 grams protein.
Learn how to prepare a simple chia seed pudding recipe and customize it to your taste! Chia seed pudding can be a healthy snack or breakfast packed with protein, fiber, and healthy fat, not to mention how incredibly easy it is to make.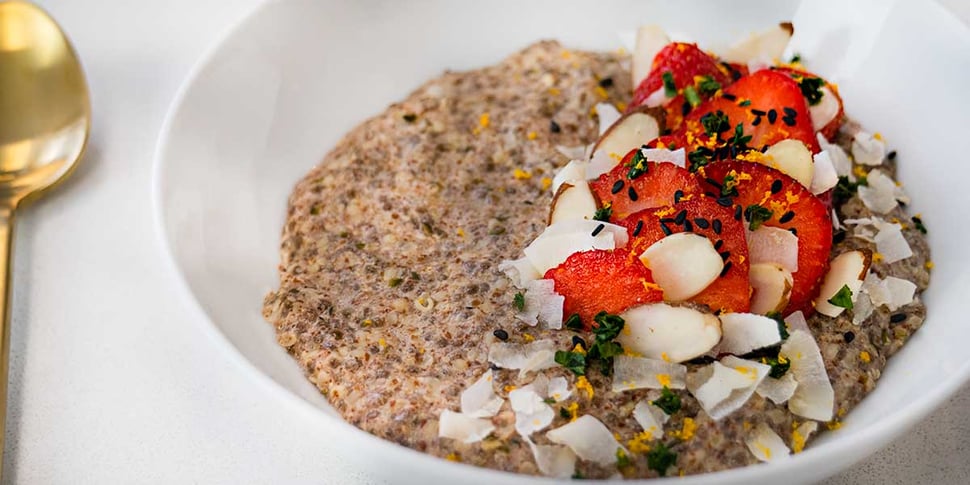 Nutrition: 450 Calories, 32 grams fat, 9 grams carbohydrates, and 19 grams protein.
Preparing low-carb and gluten-free oatmeal is simple, swap out the starchy oats for keto-friendly nuts and seeds! We've crafted this oatmeal substitute recipe with hemp seeds, flax seeds, and chia seeds cooked in coconut milk and flavored with vanilla and cinnamon.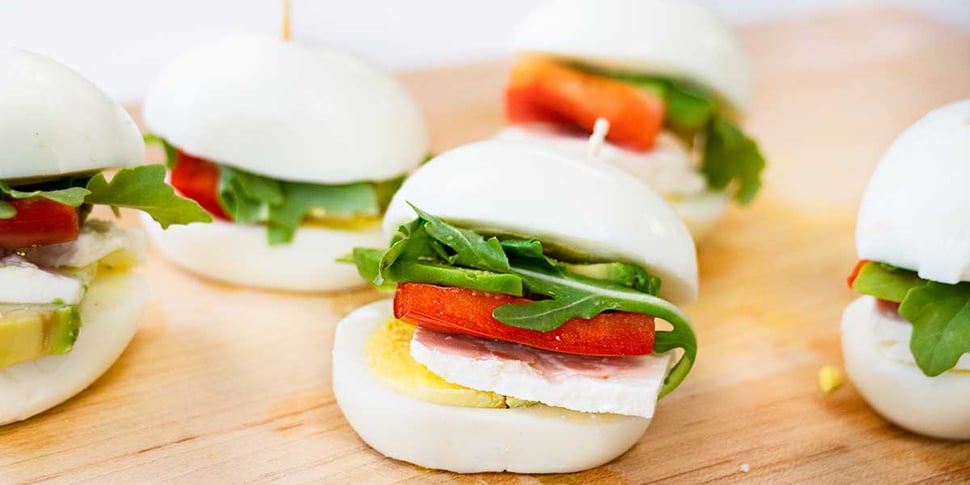 Nutrition: 230 Calories, 17 grams fat, 3 grams carbohydrates, and 16 gram protein.
This classic protein staple can be transformed by changing up the filling and using fun toppings like in this bacon and guacamole deviled egg recipe or take it a step further and make mini deviled egg sliders by slicing the eggs in half and using them as the 'bread'.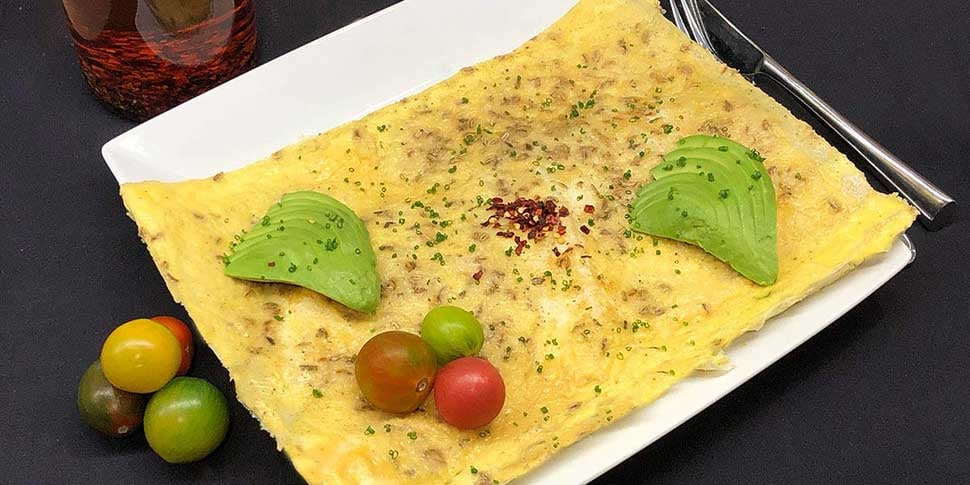 Nutrition: 290 Calories, 21 grams fat, 6 grams carbohydrates and 20 grams of protein.
If you are looking for a quick and easy meal prep recipe for your breakfast that is both keto and easy to prepare, you're in luck, because this recipe was made exactly for you. Use this as a blueprint for any frittata-like breakfast option - change the toppings each week to avoid meal prep burnout!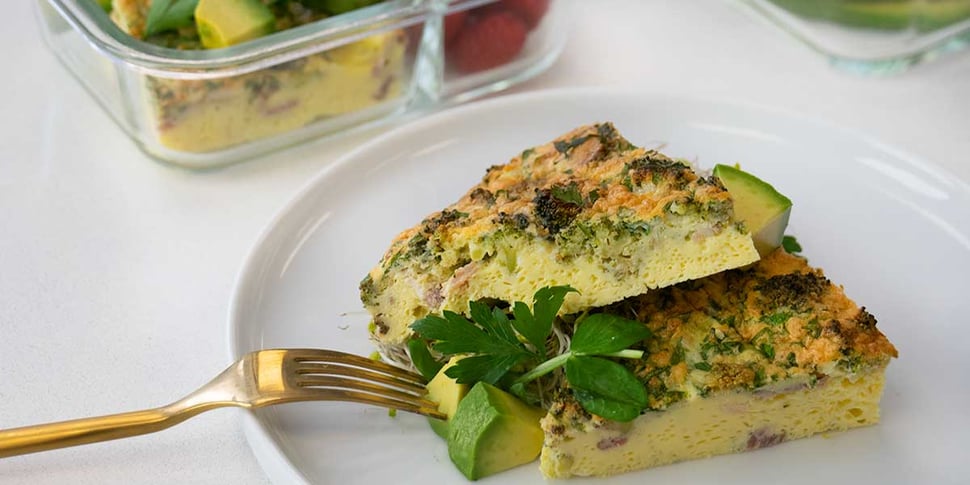 Nutrition: 240 Calories, 15 grams of fat, 5 grams of carbohydrates, and 20 grams of protein.
Gluten-free and low-carb, this healthy keto breakfast casserole is prepared with roasted broccoli, crispy bacon, and cottage cheese but you can easily customize this recipe with any vegetables and add-ins you'd like!

15 Keto Lunch and Dinner Ideas for Meal Prep
The easy recipes can be batch-cooked and portioned out for the week. Change up the proteins or veggies if you'd like with vegetables from your local farmers' market!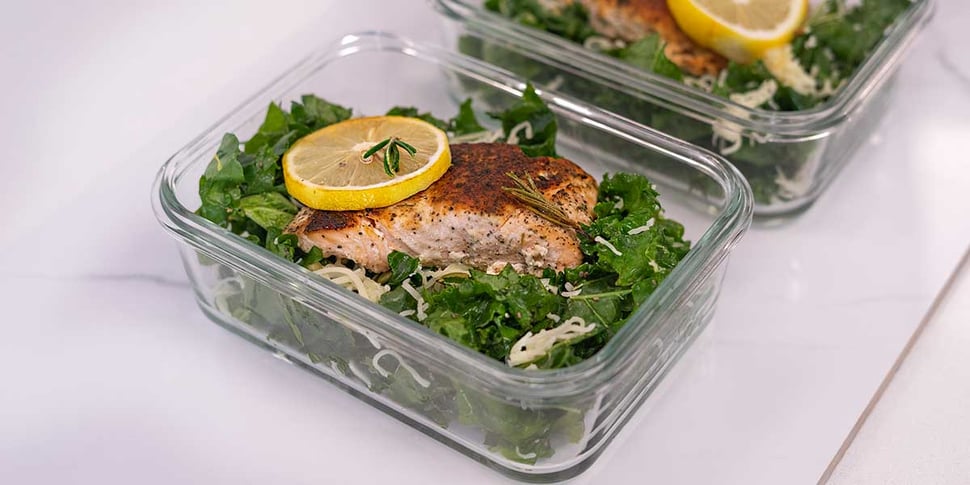 Nutrition: 320 Calories, 19 grams fat, 4 grams carbohydrates, and 32 grams protein.
Enjoy a tangy and hearty lemon parmesan kale salad topped with omega-3-packed salmon! This simple recipe is a must-make for your weekly keto meal prep, perfect for lunch or dinner. You'll want to make double the amount of kale salad!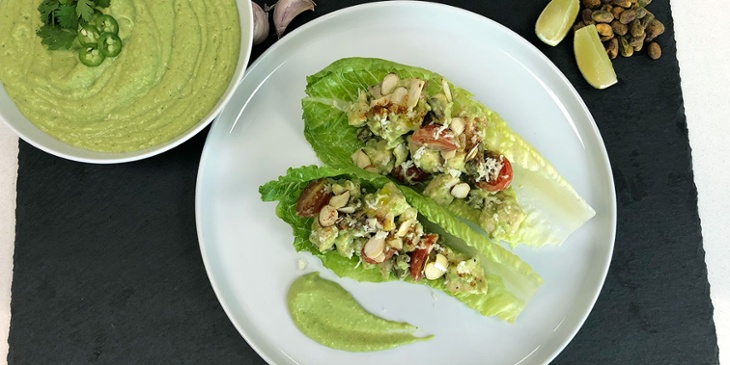 Nutrition: 330 Calories, 21 grams fat, 11 grams carbohydrates, and 28 grams protein.
Guacatillo is a bright creamy sauce that coats proteins incredibly well. These salad wraps are incredibly tasty and simple to make. Use this recipe as a base for a solid keto chicken salad, adding any extra toppings as desired! Let's dive into it.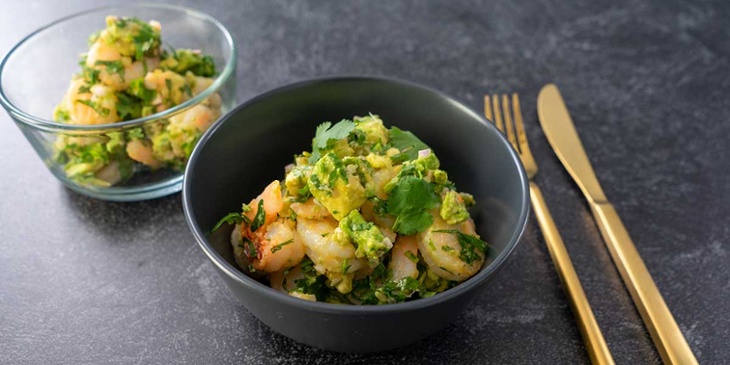 Nutrition: 300 Calories, 16 grams fat, 12 grams carbohydrates, and 30 grams protein.
This is another recipe that is simple to make, and that takes its inspiration out of coastal Peruvian and Mexican ceviche dishes. You can eat this meal cold or warm if you so desire; it works perfectly for lunch served on top of a bed of fresh bright leafy greens.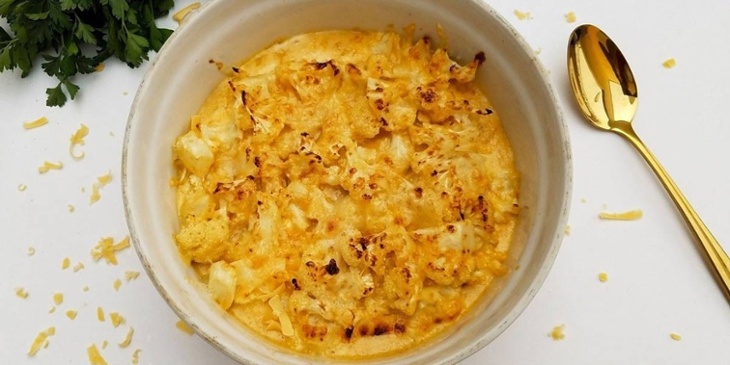 Nutrition with 4 ounces steak: 342 Calories, 21 grams fat, and 27 grams protein.
This keto mac n' cheese recipe is absolutely excellent with its mix of cheeses made on a base of cauliflower that is perfect when paired with steak. You will hit all your macros, fat, carbs, and protein making it a completely quick and easy meal.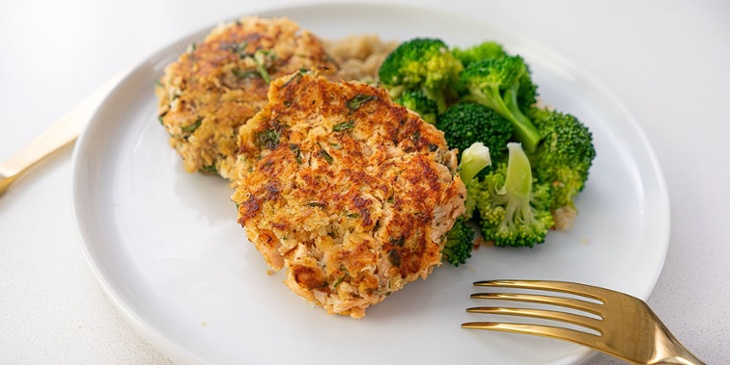 Nutrition: 199 Calories, 13 grams fat, 4 grams carbohydrates, and 15 grams protein.
These salmon cakes are incredibly simple to make and a great use of our Trifecta salmon. Not only does this recipe add variety to your food prep, but it also adds a fun lunch or dinner option to have any day of the week.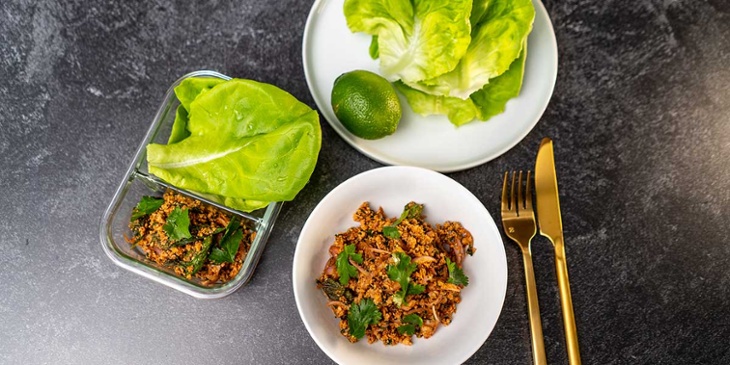 Nutrition: 270 Calories, 12 grams fat, 8 grams carbohydrates, and 33 grams protein.
This recipe is a perfect option to be cooked in a 2 or 3x batch recipe to use throughout your week with various other vegetables and keto-approved foods. Read the story behind this recipe, as it touches on a beautiful culinary journey.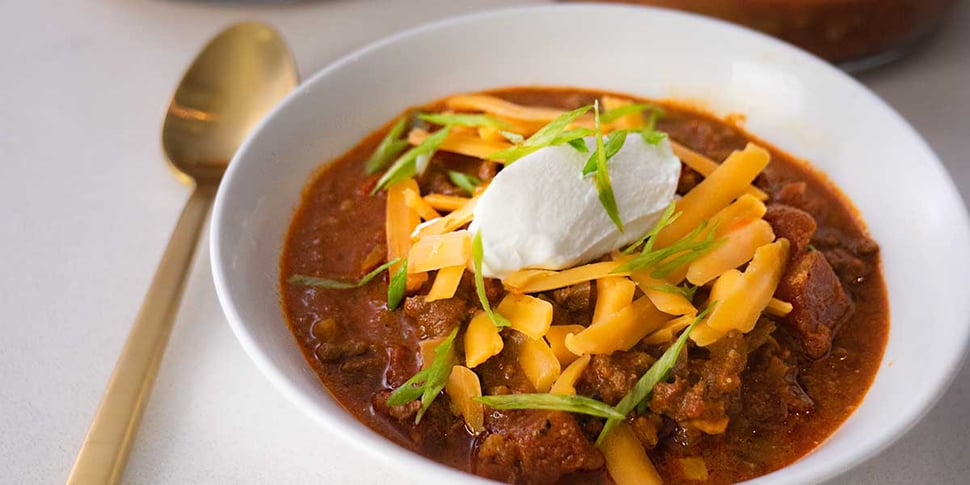 Nutrition: 440 Calories, 25 grams fat, 11 grams carbohydrates, and 36 grams of protein.
Classic chili recipes are usually bean-heavy, and unfortunately, beans are starchy vegetables that are not so keto-friendly. To make a simple low-carb chili recipe, drop the beans and purchase more meat than you would normally. You can also mix in some low-carbohydrate vegetables such as cauliflower, zucchini, or cabbage!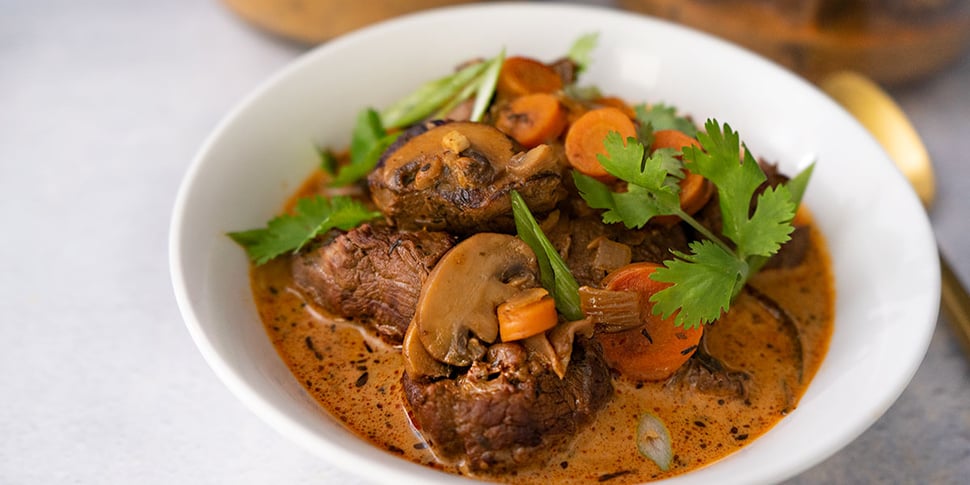 Nutrition: 410 Calories, 27 grams fat, 8 grams carbohydrates, and 32 grams protein.
Preparing a hearty and delicious keto beef stew is as simple as making a few minor swaps. This one-pot recipe is perfect for your slow cooker or instant pot. Enjoy this comforting and cozy keto beef stew recipe.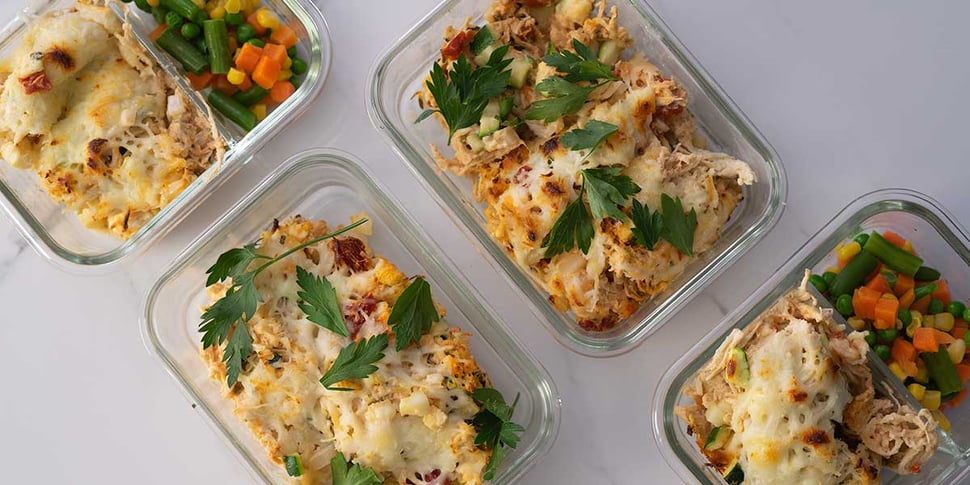 Nutrition: 420 Calories, 26 grams fat, 11 grams carbohydrates, and 34 grams protein.
Cheesy, scoopable, and endlessly decadent; this keto taco casserole recipe will be your new favorite Tex-Mex recipe for meal prep. Casseroles are the best way to prepare a flavorful and easy low-carb one-pan meal, setting you up for a quick lunch or dinner throughout your week.
Grab your free Keto Toolkit to get all your resources in one place!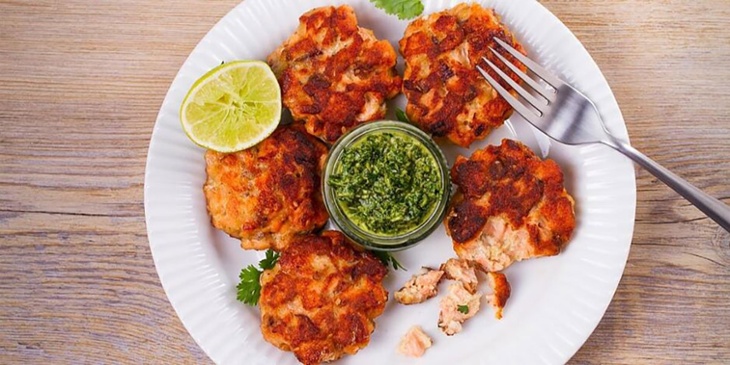 Nutrition: 310 Calories, 19 grams fat, 5 grams carbohydrates, and 29 grams protein.
Chimichurri sauce is one of those sauces that goes well with most proteins and dishes. Aside from having only 1 gram of carbohydrates, chimichurri pairs great with these low-carb salmon patties you can make in bulk and use as needed throughout your week.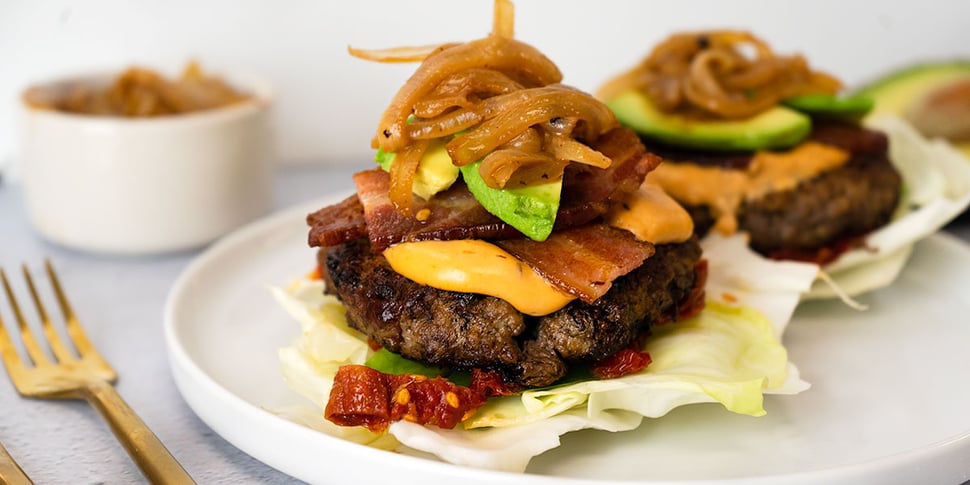 Nutrition: 390 Calories, 29 grams fat, 7 grams carbohydrates, and 27 grams protein.
A classic burger recipe made keto brings about tons of flavor by combining a delicious burger patty, bacon, and some incredibly well-done caramelized onions. Top the burger with avocado, a hint of lime juice, and some salt, and you have yourself a delicious meal that may satisfy your need for a 'cheat' meal.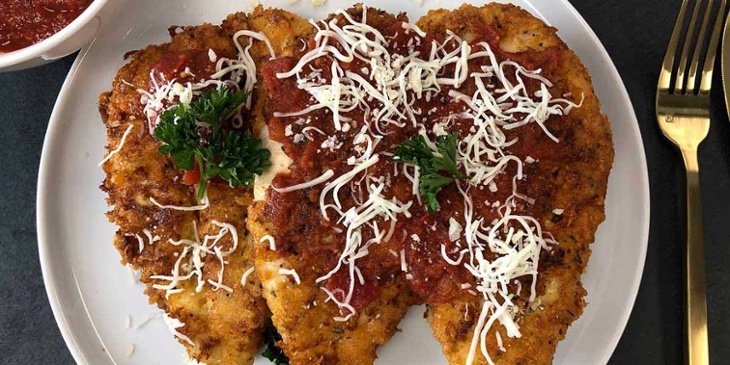 Nutrition: 580 Calories, 42 grams fat, 14 grams carbohydrates, and 38 grams protein.
Chicken parmesan is a delicious classic crowd-pleasing recipe that is insanely easy to meal prep ahead of time. This keto diet-friendly recipe is no different. Make this keto chicken parmesan recipe with two surprisingly small, yet major tweaks.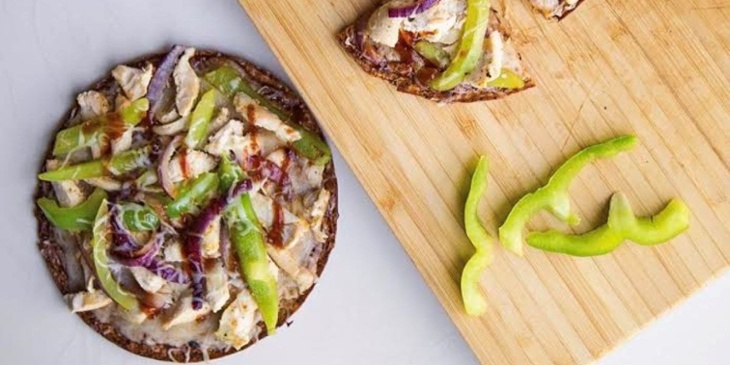 Nutrition: 250 Calories, 10.5 grams fat, 13 grams carbohydrates, and 25 grams protein.
With a super simple cauliflower crust recipe, and a combination of a low-carb and no-sugar BBQ sauce, this recipe is excellent for whenever you are craving a pizza but still want to stick to your keto goals and stay in ketosis!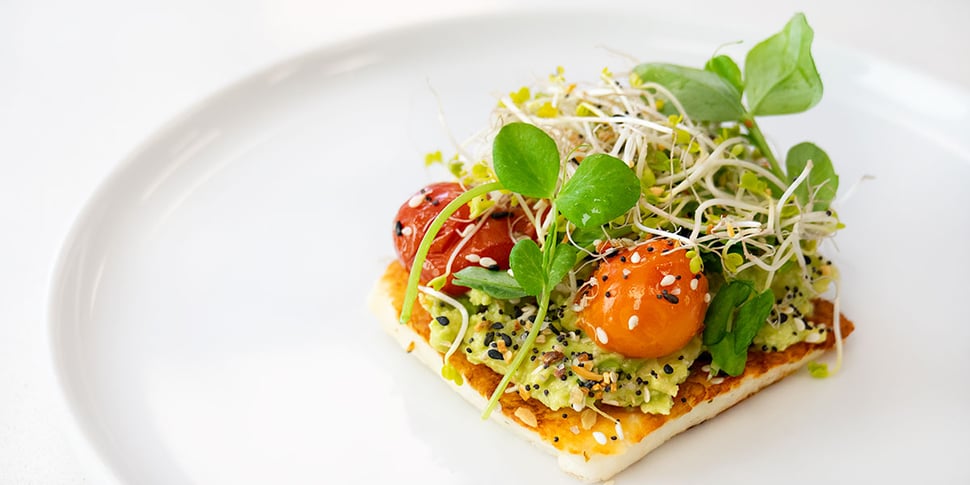 Nutrition: 230 Calories, 21 grams fat, 5 grams carbohydrates, and 8 grams protein.
This keto avocado toast recipe is going to be your new go-to low-carb breakfast or snack. This recipe is both gluten-free and 100% customizable, with only 2 grams of net carbs per serving.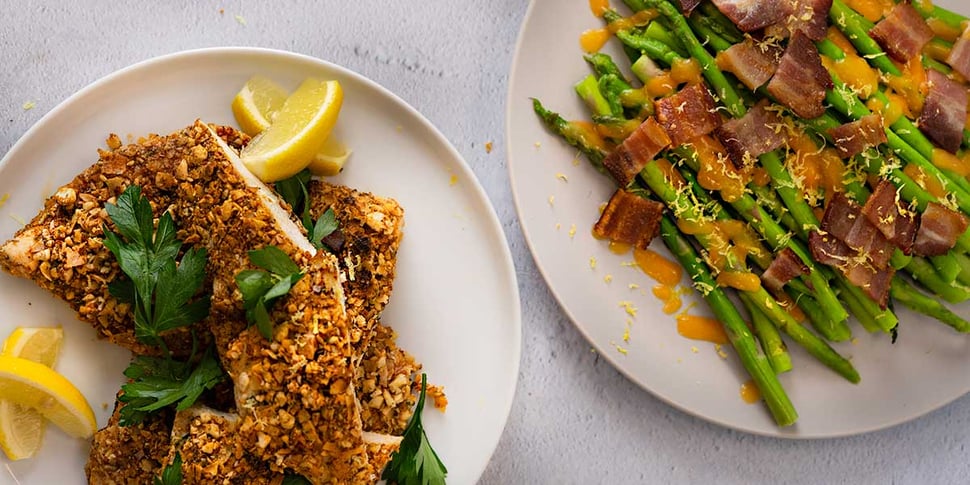 Nutrition: 420 Calories, 27 grams fat, 6 grams carbohydrates, and 30 grams protein.
Much like the keto chicken parm, this keto coconut cashew fried chicken recipe uses a unique blend of low-carb flours to make a delicious crust and give you another great recipe to meal prep in 2x or 3x batches to have them available for an easy meal any day of the week. Pair it with your favorite low-carb vegetables and make a meal in no time!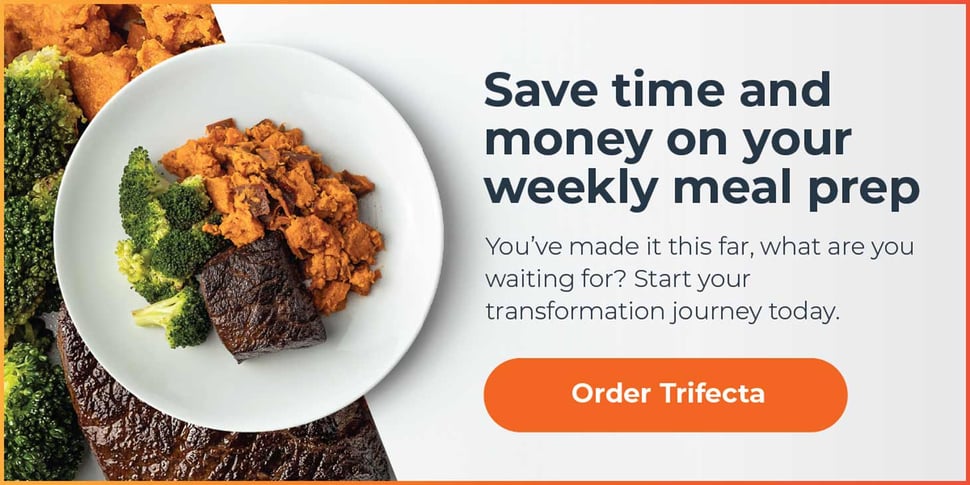 5 Low Carb Snacks for Meal Prep
These Low Carb Snacks will take little to no prep time and keep your net carbs low between meals. Feel free to pair it with any keto fruit or veggie for a little extra nutrition.
This recipe can either be used as a keto snack or a keto breakfast. The beautiful thing about this recipe is that your net carb count will stay in check all while satisfying any sweet flavor you may be experiencing.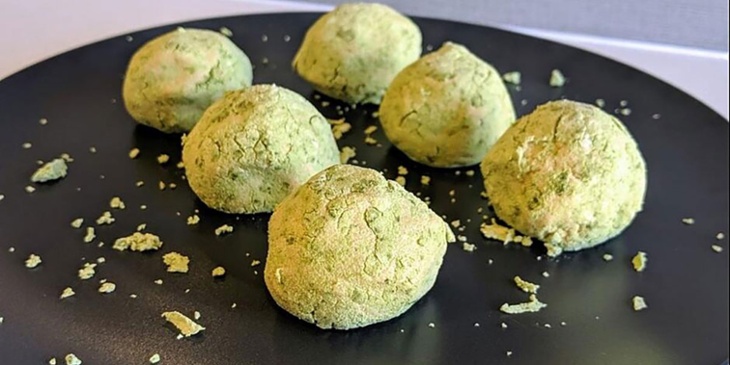 These fat bombs have to be some of the most popular keto snacks ever developed by our culinary team. Follow the recipe and feel free to make any version your heart desires. Make 1x or 2x batch and you'll be set for the rest of the week!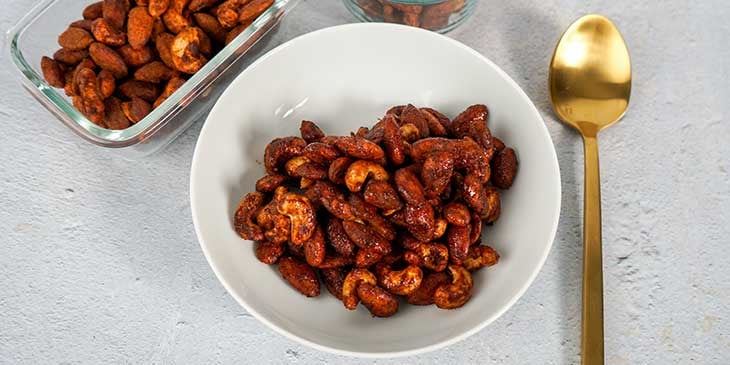 Even though you may see the recipe as a 'paleo' recipe, these spiced nuts qualify 100% as keto as well. Find a fun recipe that explains how to make any mixed nuts taste better all while making them tons more interesting. Adjust the spices to your own creativity if you so desire! Have fun!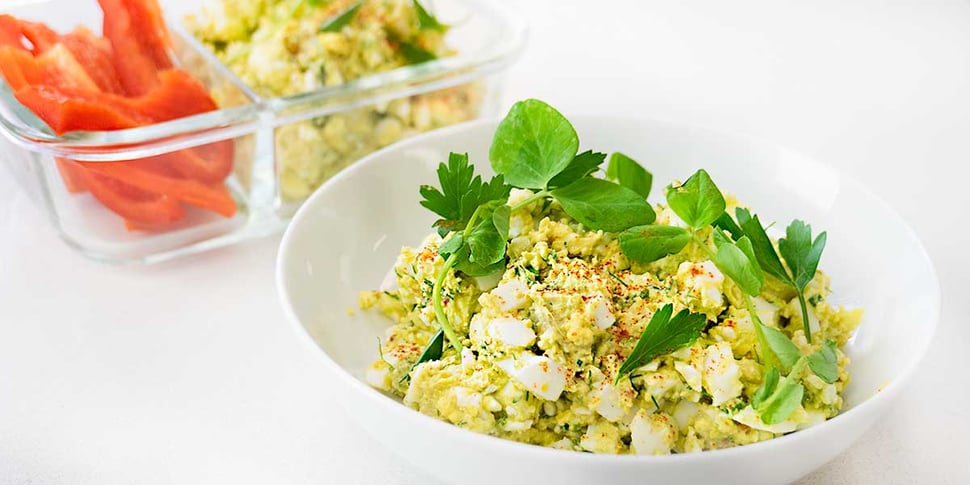 Whether you're just not a fan of mayo or looking for a healthy keto egg salad recipe to add to your meal prep, we've got you. This recipe is a combination as if the guacamole and egg salad had a baby, creating a delicious result. This recipe is also crazy easy to make and is perfect for low-carb sandwiches, lettuces wraps, or dip!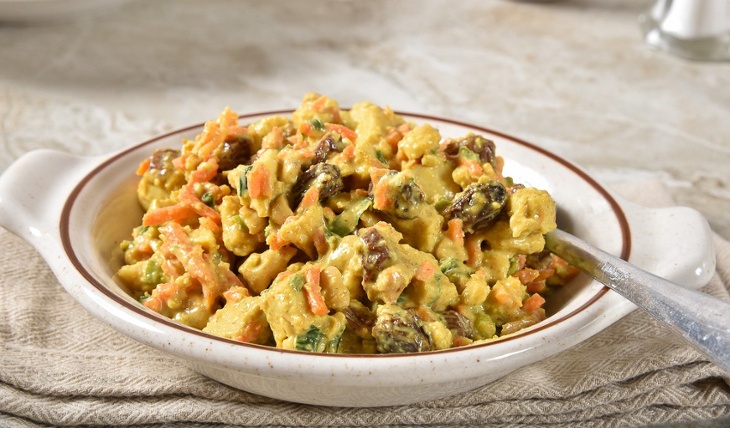 With little to no prep time and a ton of flavor, you'll never want to go back to boring traditional chicken salad ever again. With the perfect balance of spicy curry and sweet fruit preserves, this might just become your favorite go-to keto snack to serve with celery sticks or some fresh apple slices!
5 Keto Sauce Recipes for Meal Prep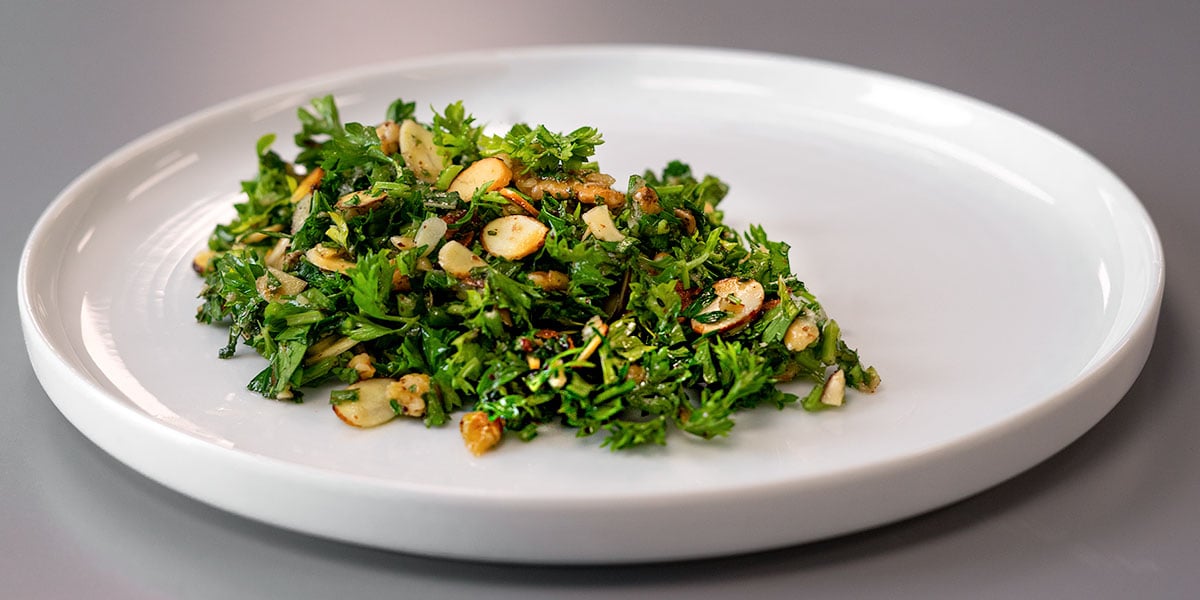 Romesco: Romesco is a popular is Spanish sauce that is typically made with bread. This smoky, and peppery sauce uses almonds instead making it great when following a keto diet. Pairs well Trifecta chicken or makes a great topping for classic meals.

Green Goddess: Enjoy this delicious and refreshing green goddess dressing prepared with fresh herbs, perfect for a keto friendly salad or with roasted salmon!
Keto Zhoug Sauce

: Pronounced like "zoog", this exotic-sounding sauce is easier to make than you'd think! It's highly flavorful, super simple, and a perfect pairing for just about any protein. Much like

chimichurri

, this sauce goes incredibly well with some

flat iron steak

and

rice

.

Classic Pesto:

Another Herb based sauce that's delicious on just about everything!

Tabbouleh:

This refreshing almond and walnut tabbouleh recipe is a vegan, keto, paleo, and clean-eating friendly twist on the classic Lebanese tabbouleh salad. This tabbouleh is prepared with parsley and basil tossed with nutmeg, sumac, and freshly minced garlic and ginger.
Keto Meal Prep Resources
Following a keto or low-carb diet has its challenges, so we've put together plenty of resources to support you in your wellness journey:
---
Get Your Keto Meal Plan Delivered!
Why not skip the meal prep routine altogether and opt for a keto meal delivery option?