Low-Carb Fruits Perfect for Keto Smoothie Recipes
As suggested above, to prepare a fruit-based smoothie that is truly keto-friendly, you'll need to be cautious of how much and what types of fruits you include in your smoothie. There are plenty of low-carb keto fruits you can include in your keto meal plan, but they only fit into a low-carb diet when portioned correctly.
Examples of low sugar keto-friendly fruits and servings sizes include:
Acai Puree - 1 g carbohydrates per 100-gram serving
Starfruit - 3.5 g carbohydrates per fruit
Blackberries - 6 g carbohydrates per cup
Watermelon - 11 g carbohydrates per cup
Mix and match these fruits with your favorite ingredients to make different smoothies all the time that fits into your keto lifestyle.
How to Prepare Your Keto Strawberry Lavender Smoothie
Ingredients:
3/4 cup coconut milk or almond milk
½ cup frozen strawberries
1 cup ice
½ cup cream cheese
3 tablespoons chia seeds
½ teaspoon lemon zest
½ teaspoon vanilla extract
½ teaspoon dried lavender
1 scoop vanilla or unflavored protein powder (optional)
Kitchen Needs:
Blender
Ball jars, or Tupperware containers
Measuring cups
Tablespoons
Spatula
Step One: Gather Your Ingredients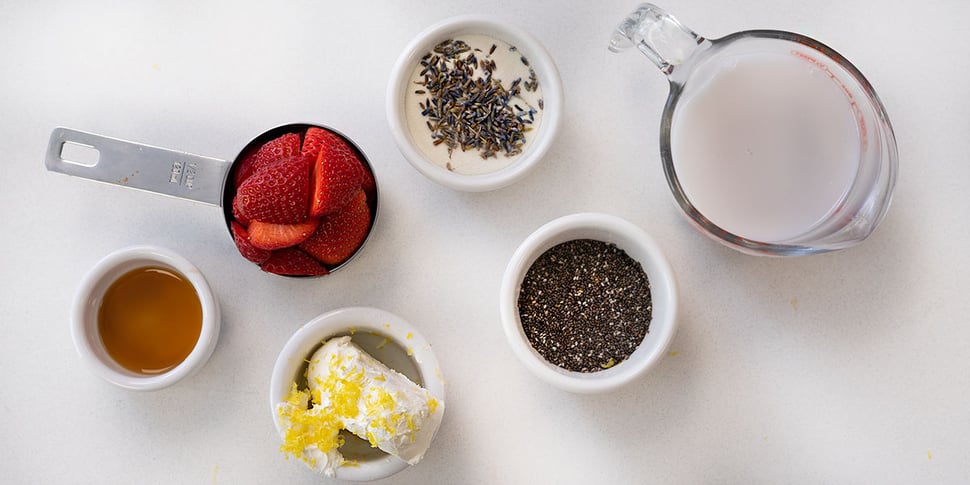 Grab a blender, measure, and add all ingredients into the blender including the ice cubes.
This recipe is unique in that we have included some lavender to flavor the smoothie. Since most sweeteners add unwanted carbohydrates to your breakfast smoothies, utilizing fresh and dried herbs and spices is a great way to add flavor without sabotaging your keto or low-carb diet.
Some of our favorite low-carb fruit and spice flavor combinations we know you'll love:
Blackberry, mint, and ginger
Coconut, allspice, and cardamom
Raspberry, lemon, and thyme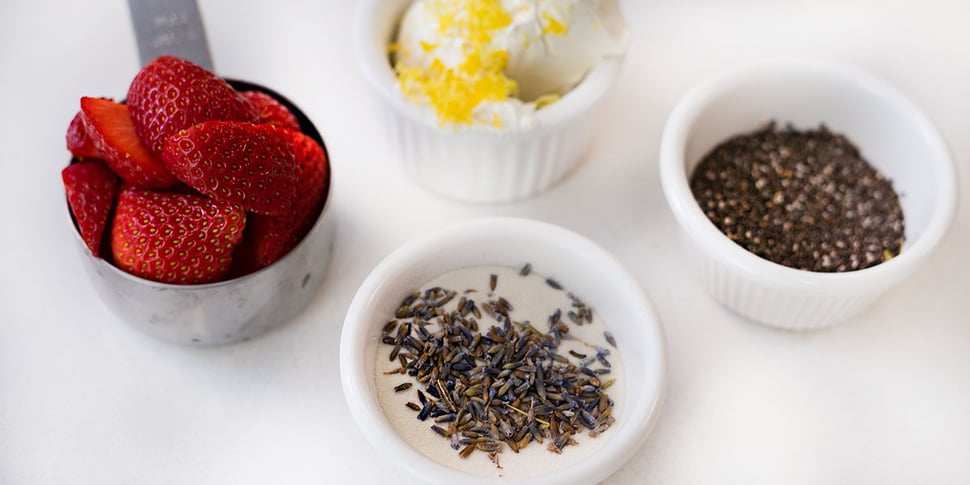 There is a whole world of flavor to play with when you start utilizing herbs and spices in your meal prep and cooking at home!
This recipe is also gluten-free, and can easily be prepared dairy-free by substituting dairy-free yogurt for the cream cheese.
We did include protein powder, as eating breakfast with adequate protein in the mornings will help you stay more satiated throughout your day.
Step 2: Blend in Blender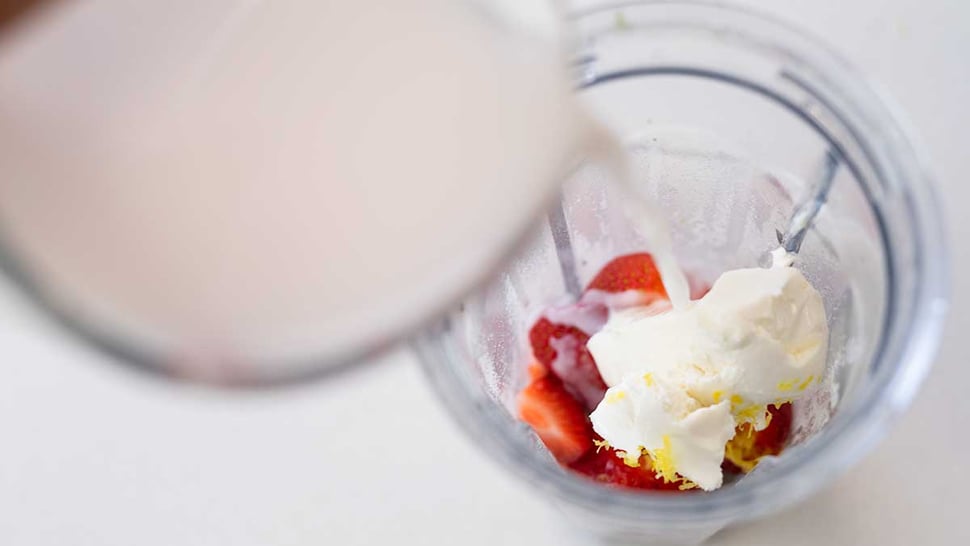 Cover the blender with its lid, and blend for 30 seconds up to one minute - until everything is mixed well and a smooth consistency is created. Transfer your shake to your container of choice and repeat if making multiple shakes. You can also do this in a bullet-like blender (like Ninja or Nutribullet).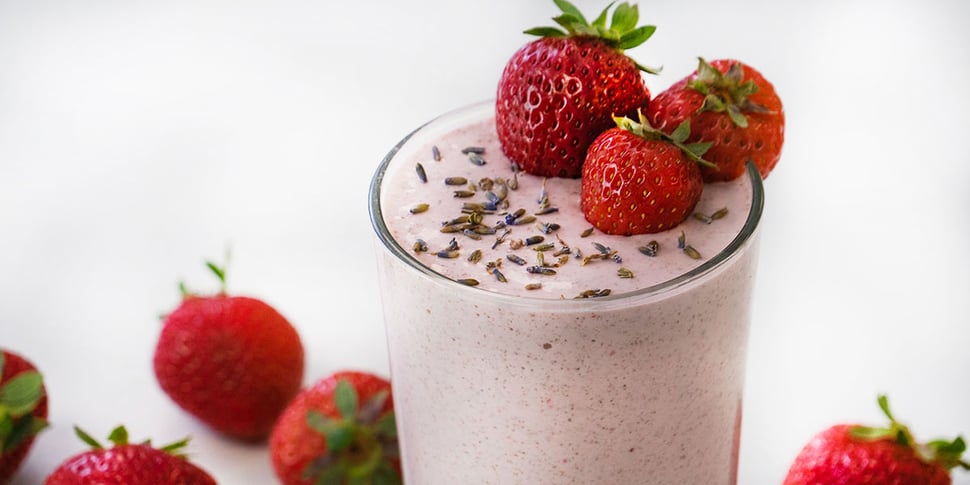 Smoothie Storage and Meal Prep
Most smoothies are best prepared fresh, but that doesn't mean you can't meal prep some of the ingredients to save even more time if you are preparing this in the morning before work.
Measure out your smoothie ingredients in a mason jar or container the night before to easily grab them and blend in the mornings!
You can prepare this smoothie the night before but note that the consistency will be a bit thinner from the ice melting and you'll have to shake it up if any of the ingredients separate.
If you are just starting to meal prep for a keto or low carb diet, smoothies are a great entry point! Choose 3-4 days a week to try a smoothie for breakfast and then move on to prepping lunch or dinner 2-3 days a week. We have plenty of delicious and nutritionally balanced keto recipes and resources for your keto meal prep:
---
Planning Out Your Keto Meals?
This shake pairs perfectly with our keto meal plan! You make breakfast and we provide lunch and dinner! Shop our fully prepared and ready-to-eat keto meals delivered directly to your door.