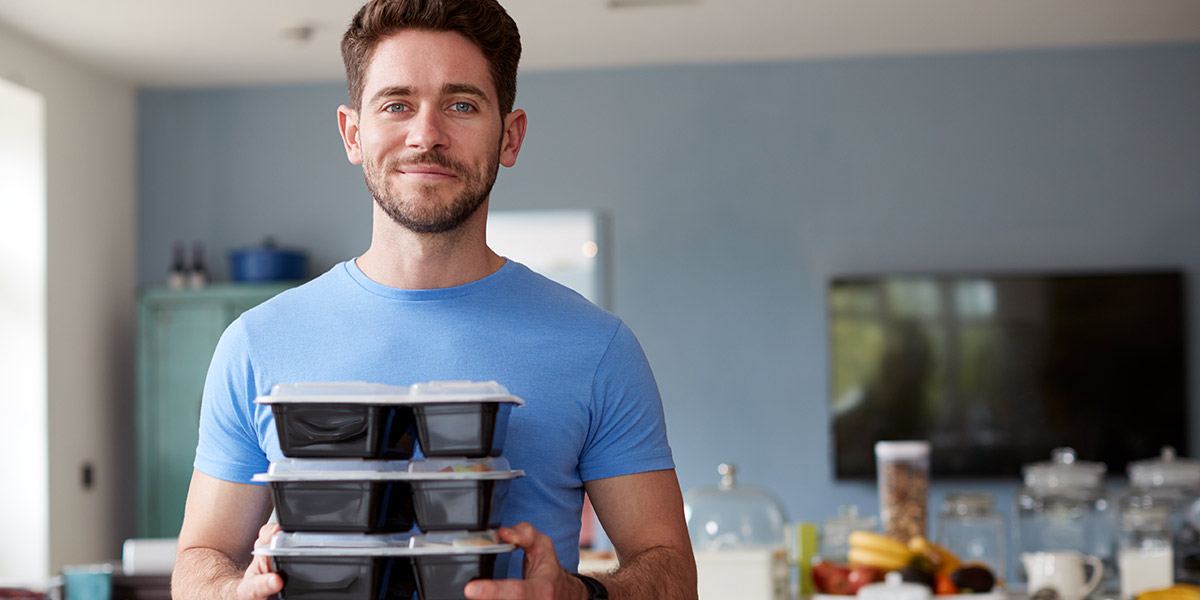 It's breakfast time! And if you're keto that's, let me guess, bacon and eggs?
Look, I love bacon and eggs as much as anyone but if that's as far as your keto meal prep is getting you in the morning, I'm sorry. Keto breakfast options are wider than scrambled eggs vs. boiled eggs.
Luckily, Chef Mario is here to mix things up with fresh keto breakfast ideas because diets are meant to be enjoyed! And chef is sick of seeing how boring everyone's meal prep is looking these days.
Whether you've got a sweet tooth or a meat tooth, we've got a recipe that will keep you satisfied and make breakfast exciting again.
When you're on keto, it's important to get a punch of protein when you wake up and breakfast tends to be the meal where most people aren't getting enough of it.
Each of these recipes are packed with protein for a low carb ketogenic diet that will keep you full and full of energy throughout your day.
Enjoy!
Why These Recipes?
Chef Mario developed these recipes to meet the macros of a low carb, keto diet and to be delicious. But he also chose these recipes for their adaptability to meal prepping and for their ability to stay fresh and enjoyable all week.
Succeeding with a diet means sticking with a diet and it all comes down to eating food you actually love and actually make. With these delicious recipes in your rotation you'll be happy you went with keto and less likely to burnout.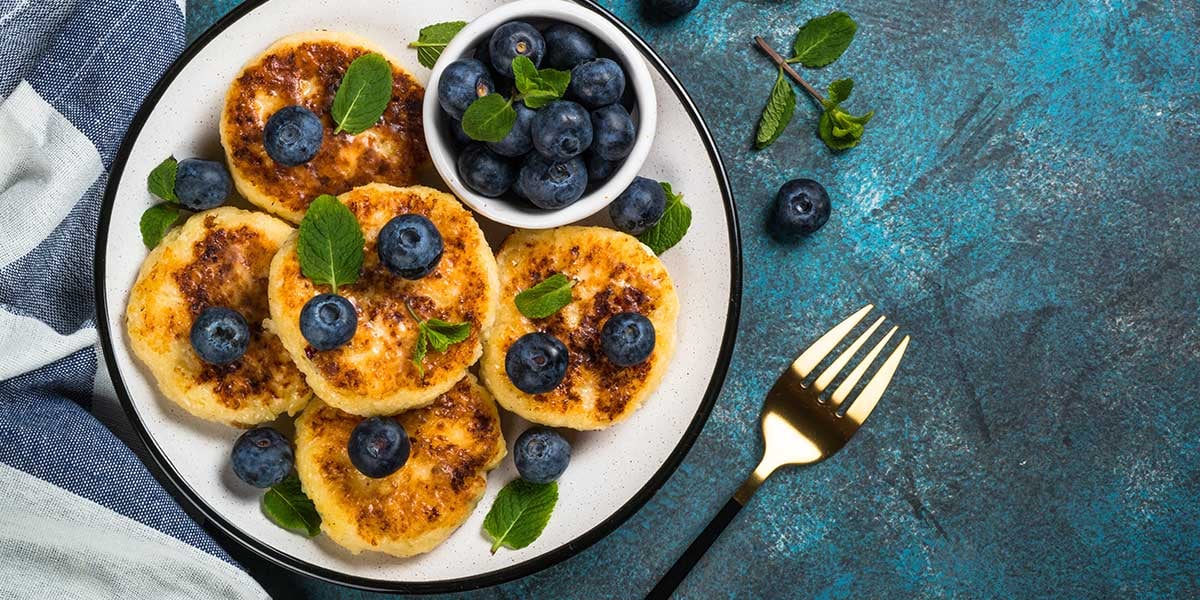 I told you this list was going to get you out of your low carb breakfast rut. You can actually have pancakes on keto. Here, I'll say it again in big letters:
These fluffy pancakes give you a fix you're missing without eating a week's worth of carbs.
The secret is a combination of coconut and almond flours that together provide protein and fat with much less carbs than AP flour.
These pancakes are also gluten-free and achieve perfect fluffiness with chef Mario's combination of eggs, oil and baking soda.
Perfect for meal prep and come on, who doesn't love starting the day with pancakes?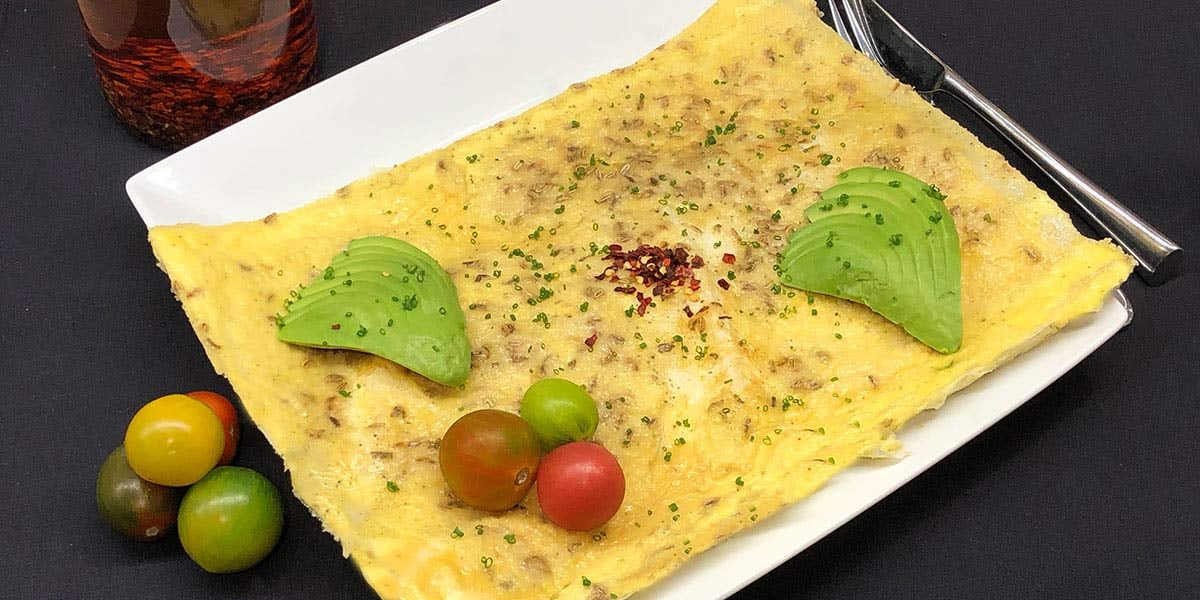 Screw it. Sheet pan frittata. Not all in one sitting mind you, although this recipe is so good we easily could polish off a whole sheet of these at breakfast time.
Besides how good it tastes, the best part of this recipe is how effortless it is. Everything comes together in one pan that's baked, cooled and cut into portions for your meal prep.
It's fast to make and sets you up with a week's worth of high protein breakfast.
This recipe features sausage but you can keep things unique every week by adding your favorite proteins and veggies to your bake. The combinations are endless.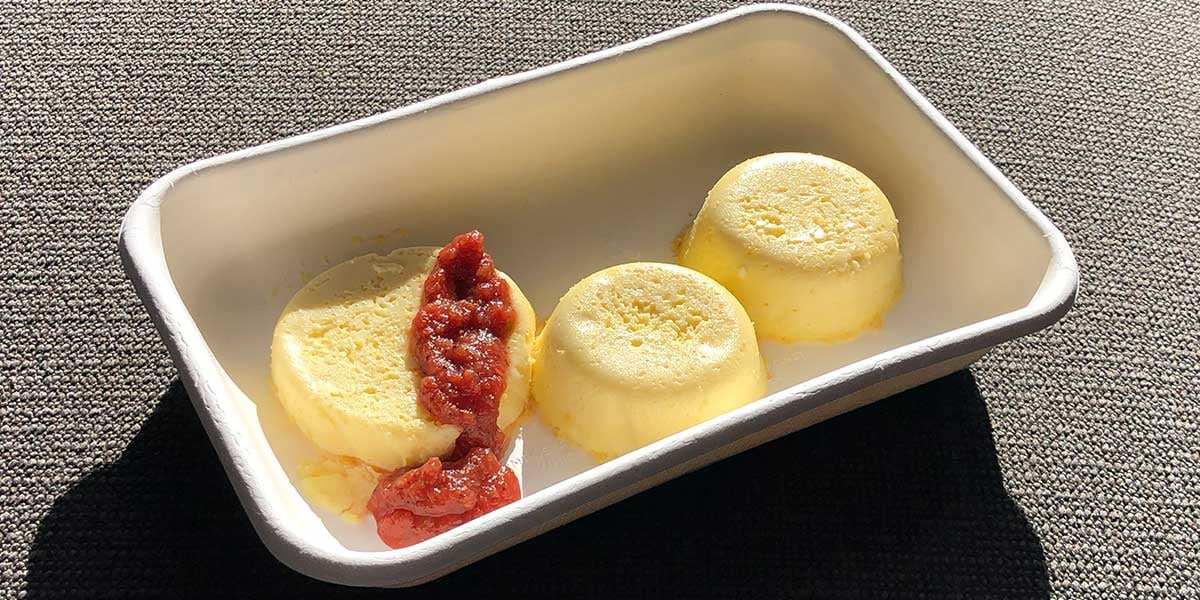 Want your eggs even more portable? Say no more. These egg cups are equally customizable and are perfect for travel and fast snacks. In fact, it was his hours spent in airports traveling, that Chef Mario was inspired to create these simple low carb bites.
They weren't just handy for the road, they were a hit with the athletes offering 6 grams of protein per bite and endless flavor possibilities. And even if you weren't planning on fighting some huge dude in an octagon before noon, these bites can keep you kicking ass all morning too.
Cottage cheese gives these bites an ultra light fluffiness so don't be surprised if four or five are gone in no time. Luckily they're only 60 calories each.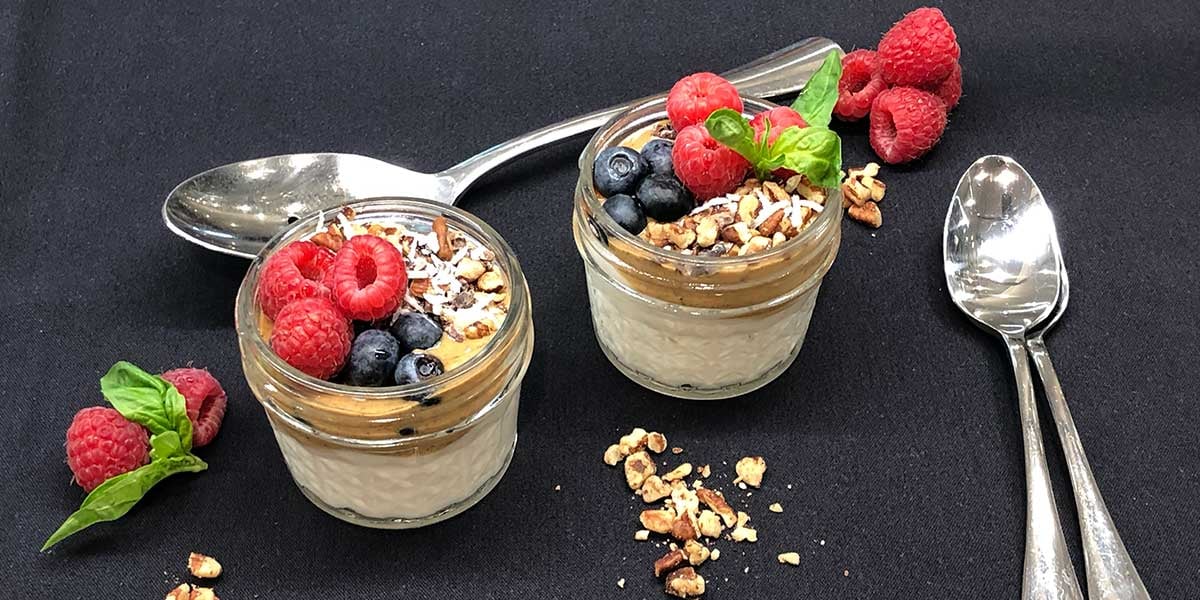 Layer by layer or all stirred up, there's no one good way to eat Mario's Instagram worthy parfait.
The Greek yogurt and almond butter give this a ton of protein per calorie and the fresh berries can be customized to the season and your taste buds.
These are easy to meal prep and take with you to enjoy at the office or wherever you're off to.
Little touches like vanilla extract, coconut flakes and cacao powder put this parfait in a league of its own. Fresh and filling, this easy keto breakfast is always on rotation at my house.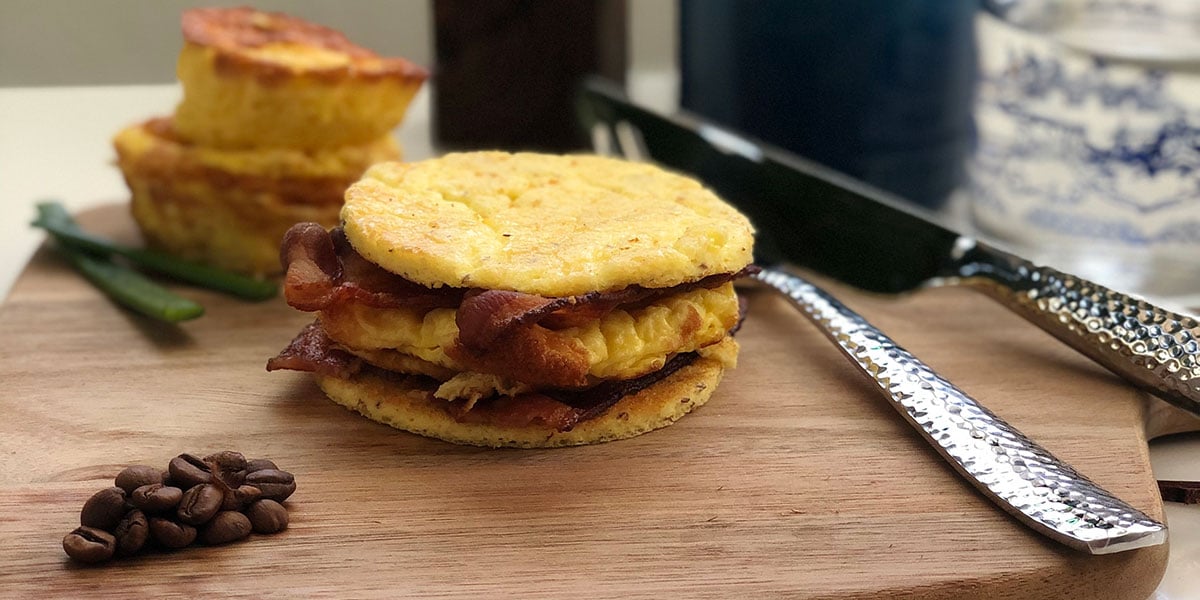 Cloud bread for the win on this one, for giving us the perfect vehicle for the classic breakfast sandwich.
The cloud bread is made with whipped egg whites and cream cheese that gives cloud bread it's delicious airy chew and savory richness. High fat and virtually no carbs, bread is back on the menu.
Build your breakfast sandwich however you like, think sausage patties or spinach and tomato, but we can't help but enjoy the classic bacon and egg. I like mine with a slice of cheddar cheese too.
Ketchup on a breakfast sandwich, yes or no? If you're like me, you'll check out this low carb ketchup recipe Chef put together too.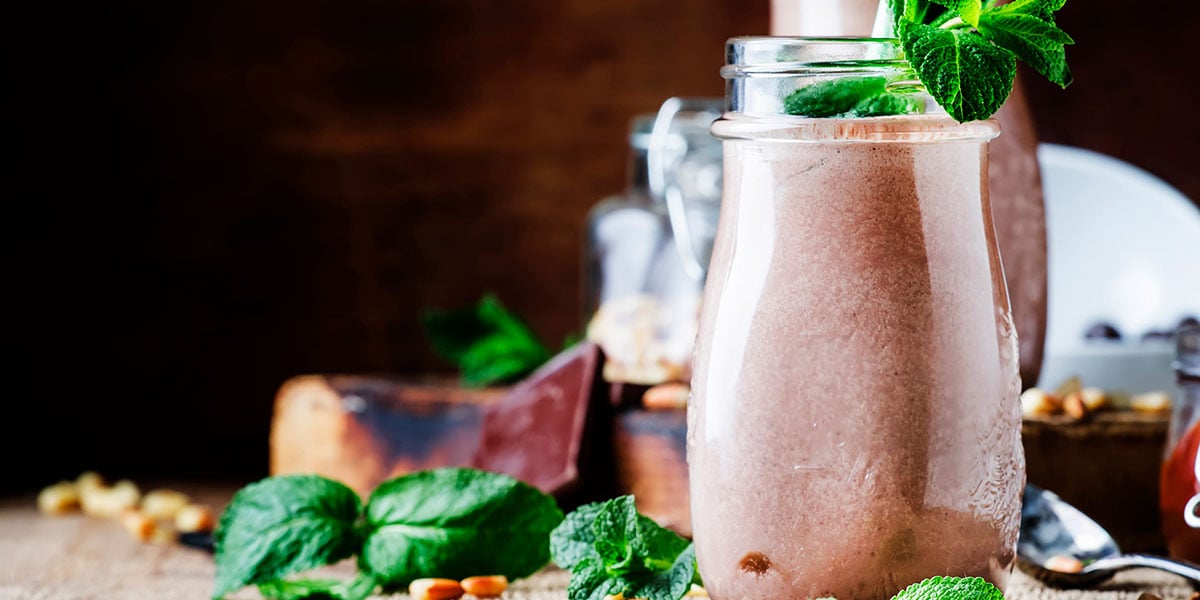 "But Ted," you're saying, "I'm too busy to eat breakfast." I don't care. Drink this shake then.
I'm not saying breakfast is the most important meal but if you skip it, you're going to be playing catch up on your macros for the rest of the day or starving until lunch. This shake is so quick and easy you have no excuse.
And this isn't a hold your nose and gulp protein shake. This is a chef-created, "Are you enjoying your brunch?" shake that you get to enjoy when you're speeding around in the morning wondering when the last time you actually went to brunch was.
Easy to make, tastes like a treat and fuels you up for tackling your crazy day. Voila!
If these breakfast recipes look good to you and your low carbohydrate diet you're going to want to check out Chef Mario's full 1,200 calorie keto meal plan. Chef's done the hard work of creating shopping lists, meal plans and exciting recipes for fourteen days, three meals a day.
Meal prep like a pro for two weeks with Chef showing you every step of the way.
Too Much Work? We Got You!
Want to skip the keto meal prep altogether? For roughly the same cost, and none of the shopping, cooking, and clean-up time, you can get perfectly macro balanced keto meal delivered right to your door. Enjoy more variety and hit your keto macro goals with ease.