It's breakfast time, and if you're keto sometimes it can be challenging to get variety in your morning meals. Chef Mario has dished out some delicious low-carb keto breakfast recipes perfect for your keto meal prep. We've also added in some simple keto breakfast ideas to prevent meal prep burnout.
Are You Following a Keto Diet?
If you are starting or have been following a ketogenic diet, understanding how to count your macros to track your carb intake is key.
If you need some extra help with this feel free to use our keto macro calculator to help you get started.
The ketogenic diet, in a nutshell, is the lowest carb diet out there, suggesting an intake of only 20 grams of carbs or less per day while also requiring a high fat intake. Actually, a majority of your calories come from fat on a keto meal plan. And it is this combined macro approach that allows your body to switch from carbs as the main source of fuel to fat (aka ketosis), through a process called ketogenesis.
Achieving ketosis can take anywhere from a couple of days to a couple of weeks, depending on the person, so planning out your meals to ensure you stay below 20 grams of carbs per day is important. Because keto is a macro based diet, technically no foods are excluded - it just depends on how much you eat - specifically carbs!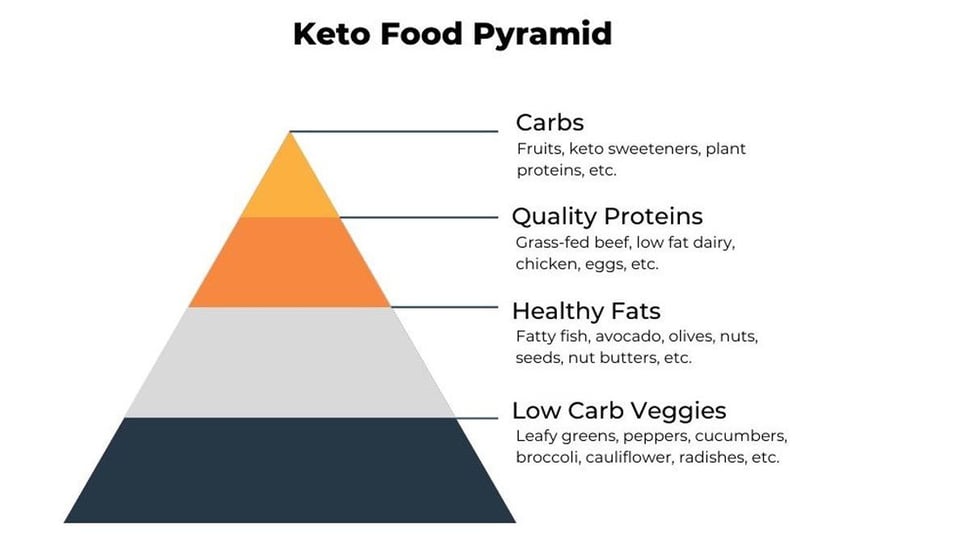 What to Eat For Breakfast On Keto
Arguably one of the most challenging meal periods when following a keto meal plan is breakfast. This meal period is often riddled with carb-heavy options like toast, breakfast potatoes, waffles, pancakes, and more; so how in the heck can you still get variety and flavor in your breakfast when following a keto diet?
Whether you've got a sweet tooth or a meat tooth, we've got a recipe that will keep you satisfied and make breakfast exciting again.
Each of these recipes are packed with protein for a low-carb ketogenic diet that will keep you full and full of energy throughout your day.
Keto Breakfast Recipes
When you're on keto, it's important to get a punch of protein when you wake up and breakfast tends to be the meal where most people aren't getting enough of it. These recipes are protein-dense and meet the macros of a low carb, and keto diet. They are also delicious and perfect for meal prepping!
Succeeding with a keto diet all comes down to eating food you actually love and actually make. With these delicious recipes in your rotation, you'll be happy you went with keto and less likely to burn out eating scrambled eggs and bacon for every breakfast.
If these breakfast recipes look good to you and your low carbohydrate diet you're going to want to check out this full 1,200 calorie keto meal plan. Chef's done the hard work of creating shopping lists, meal plans and exciting recipes for fourteen days, three meals a day.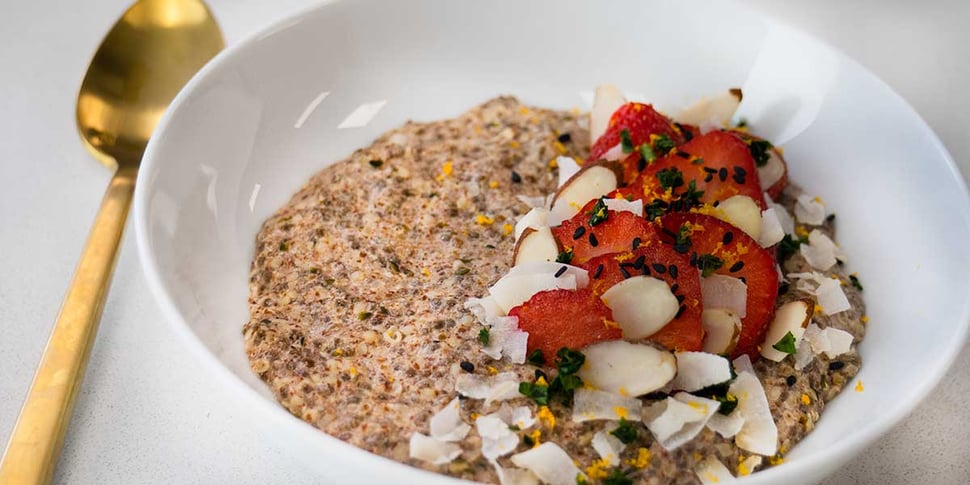 Macros: 450 calories, 32 grams fat, 9 grams net carbs, 19 grams protein.
Preparing low-carb and gluten-free oatmeal is simple, swap out the starchy oats for keto-friendly nuts and seeds! We've crafted this oatmeal substitute recipe with hemp seeds, flax seeds, and chia seeds cooked in coconut milk and flavored with vanilla and cinnamon.
Oats certainly hold up to their heart-healthy claim, but this keto oatmeal is packed with nutrient-dense seeds, each with its own claim to fame.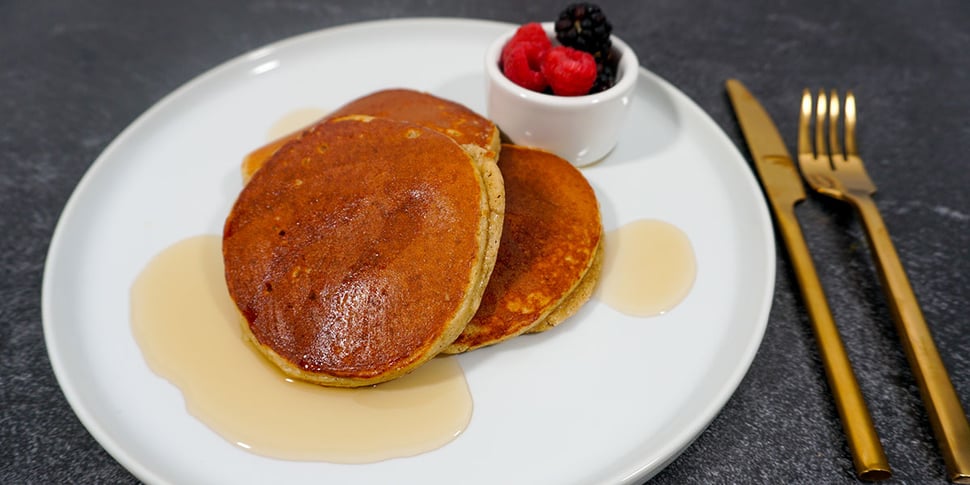 Macros: 22 grams Fat, 6 grams Net Carbs, & 8 grams Protein.
These fluffy pancakes give you a fix you're missing without eating a week's worth of carbs. Yes, you read that correctly, you can eat pancakes while following a keto diet!
The secret is a combination of coconut and almond flour that together provides protein and fat with much fewer carbs than AP flour. These pancakes are also gluten-free and achieve perfect fluffiness with chef Mario's combination of eggs, oil, and baking soda.
Perfect for meal prep and come on, who doesn't love starting the day with pancakes?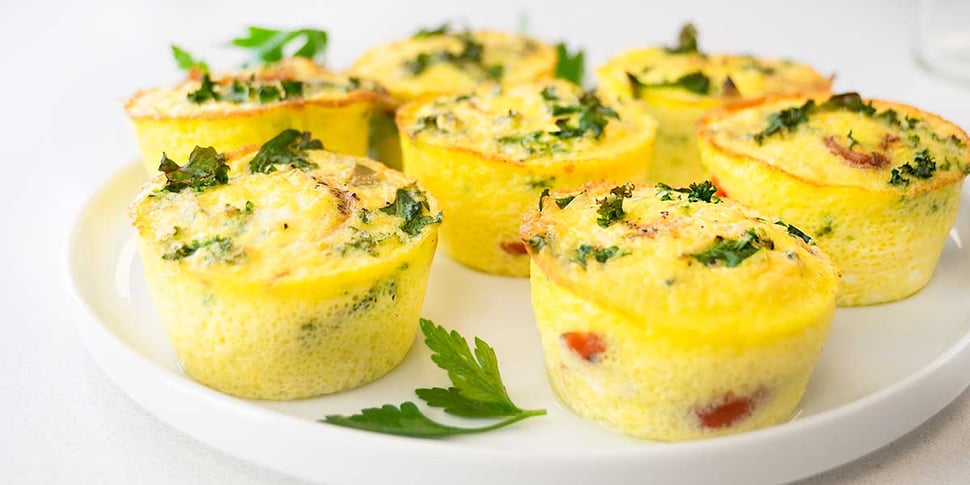 Macros Per Egg Bite: 110 Calories, 6 grams fat, 5 grams carbohydrates, & 9 grams protein.
Whether you're following a low carb or keto diet, you'll love this simple grab-and-go style breakfast especially if you are meal prepping for the week.
The base of this egg muffin recipe is a simple combination of whole eggs and whatever mix-ins you'd like. Totally customizable, packed with protein, and easy to prepare. You can leave out the cheese if you are following a strict paleo diet or substitute another kind of cheese!
Mix in anything you'd like into these egg bites! There are tons of low-carb vegetables and healthy fats to add, and they are a great way to utilize any leftovers left in the fridge.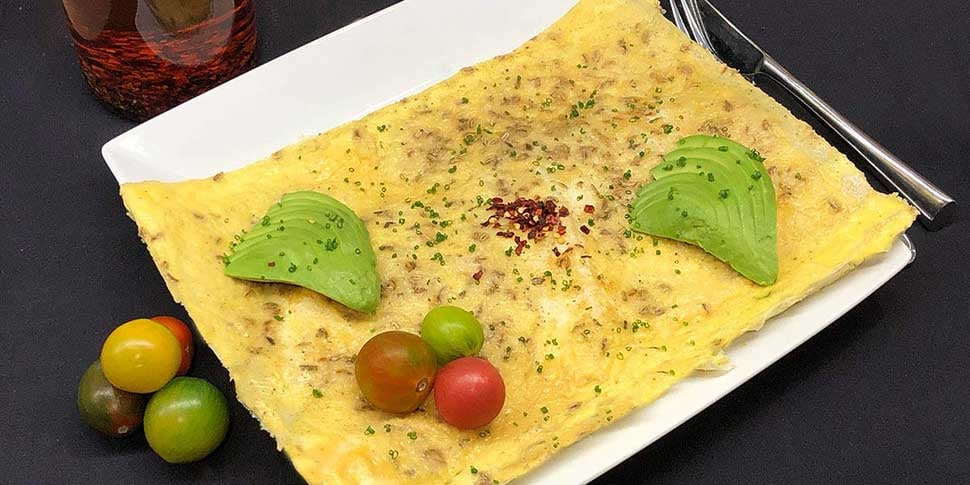 Macros: 21 grams fat, 4 grams net carbs, & 20 grams protein.
Besides how good it tastes, the best part of this recipe is how effortless it is. Everything comes together in one pan that's baked, cooled, and cut into portions for your meal prep. Think of it as a sheet pan frittata, although you could bake this in a skillet as well.
It's fast to make and sets you up with a week's worth of high-protein breakfast. This recipe features sausage but you can keep things unique every week by adding your favorite proteins and veggies to your bake. The combinations are endless. Pair it with some of the keto sauces we listed below, additionally you can add in cheese or other mix-ins.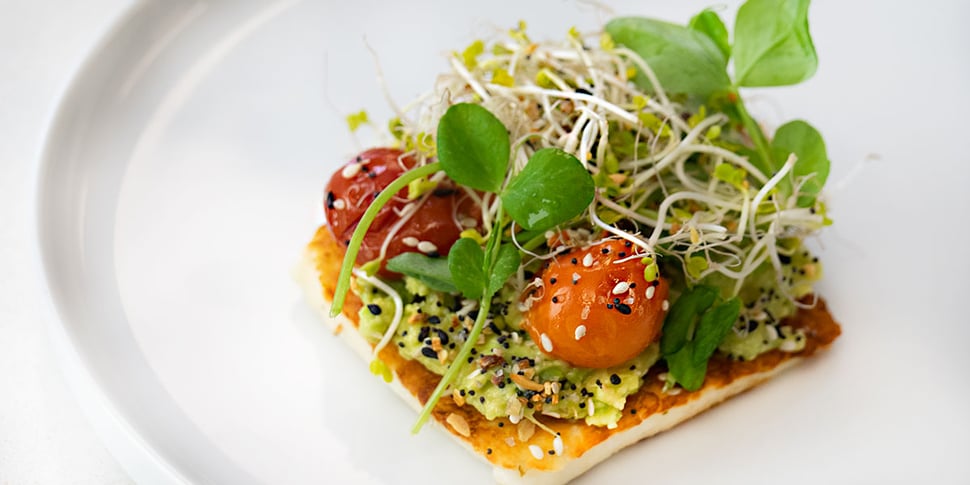 Macros: Calories 230, 21 grams fat, 5 grams net carbs, & 8 grams net carbs.
You can easily enjoy a low-carb and keto-friendly version of creamy avocado toast by utilizing keto bread, a hard cheese, or a low-carb bread alternative for the toast! When building the perfect avocado toast, there are 3 different components; the avocado, the bread, and the fixings.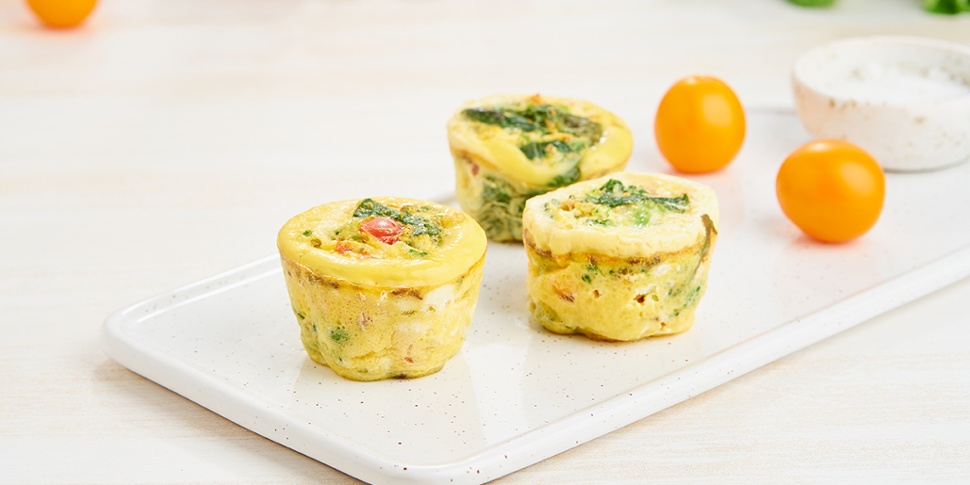 Macros: 3.5 grams fat, 1 grab net carbs, & 6 grams protein.
Want your eggs even more portable? Say no more. These egg cups are equally customizable and are perfect for travel and fast snacks. In fact, it was his hours spent in airports traveling, that Chef Mario was inspired to create these simple low-carb bites.
They weren't just handy for the road, they were a hit with the athletes offering 6 grams of protein per bite and endless flavor possibilities. And even if you weren't planning on fighting some huge dude in an octagon before noon, these bites can keep you kicking ass all morning too.
Cottage cheese gives these bites an ultra-light fluffiness so don't be surprised if four or five are gone in no time. Luckily they're only 60 calories each.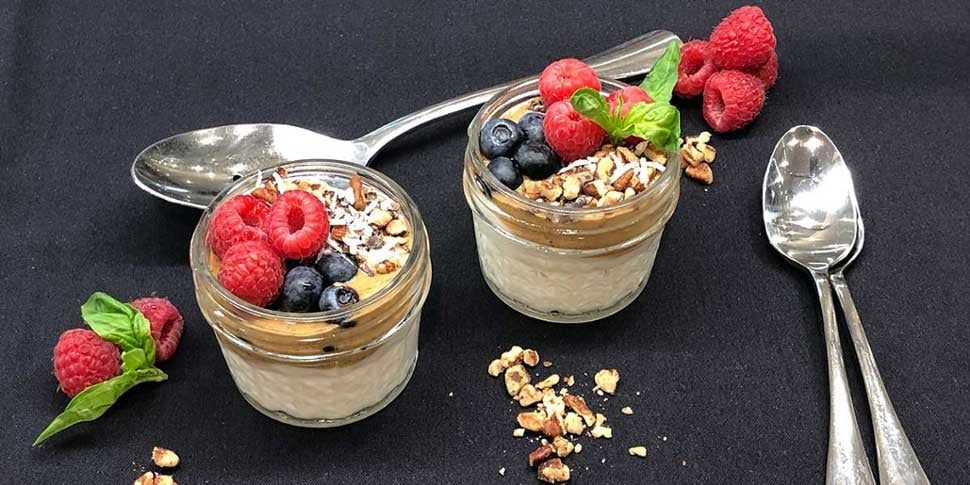 Macros: 33 grams fat, 9 grams net carbs, and 14 grams protein.
Layer by layer or all stirred up, there's no one good way to eat Mario's Instagram-worthy parfait.
The Greek yogurt and almond butter give this a ton of protein per calorie and the fresh berries can be customized to the season and your taste buds. These are easy to meal prep and take with you to enjoy at the office or wherever you're off to.
Little touches like vanilla extract, coconut flakes, and cacao powder put this parfait in a league of its own. Fresh and filling, this easy keto breakfast is always on rotation at my house.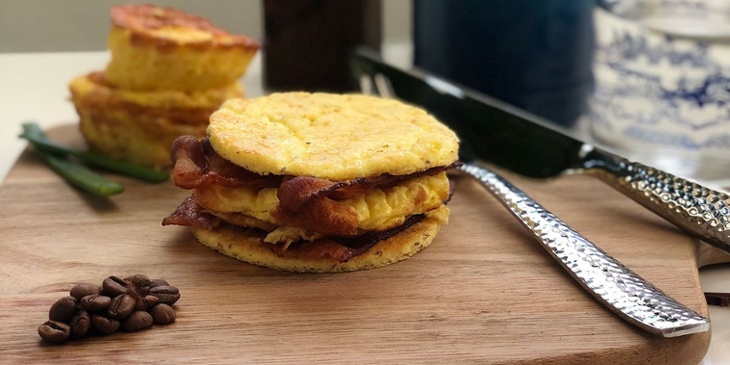 Macros: 37 grams fat, 8 grams net carbs, & 31 grams protein.
This keto breakfast sandwich is prepared with cloud bread, a magical bread-like substitute made from whipped egg whites and cream cheese.
It's High fat and has virtually no carbs, making it the perfect vehicle for a breakfast sandwich! Build your breakfast sandwich however you like, think sausage patties or spinach and tomato, here are a few of our favorite combos:
Sausage patty, spinach, tomato, and pesto
Turkey bacon, brie, apples, and arugula
Classic bacon and eggs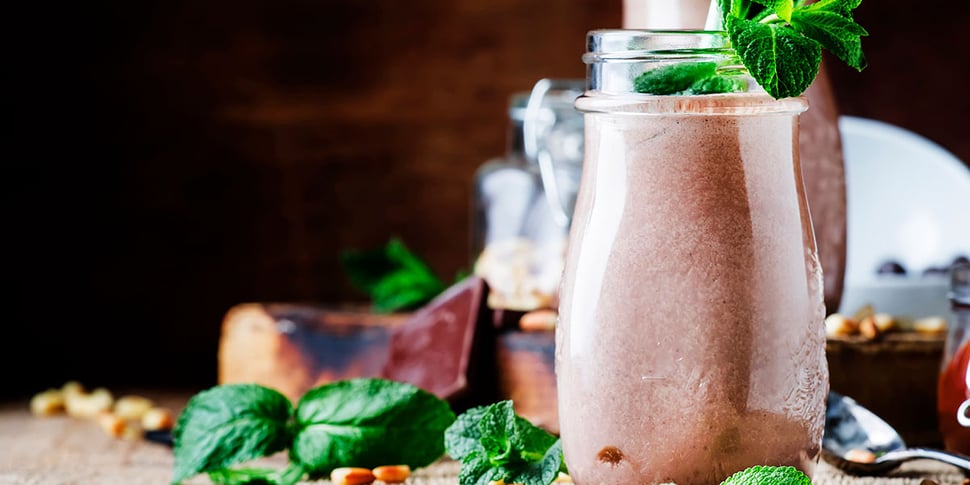 Macros: 26 grams fat, 10 grams net carbs, & 26 grams protein.
Alright, breakfast smoothies are probably one of the easiest ways to stay low-carb while still getting plenty of protein and nutrition to fuel you through your day.
This delicious keto breakfast smoothie recipe is prepared with almond and coconut milk blended with peanut butter and flax seeds, its savory but the slight sweetness is sure to satisfy your sweet tooth.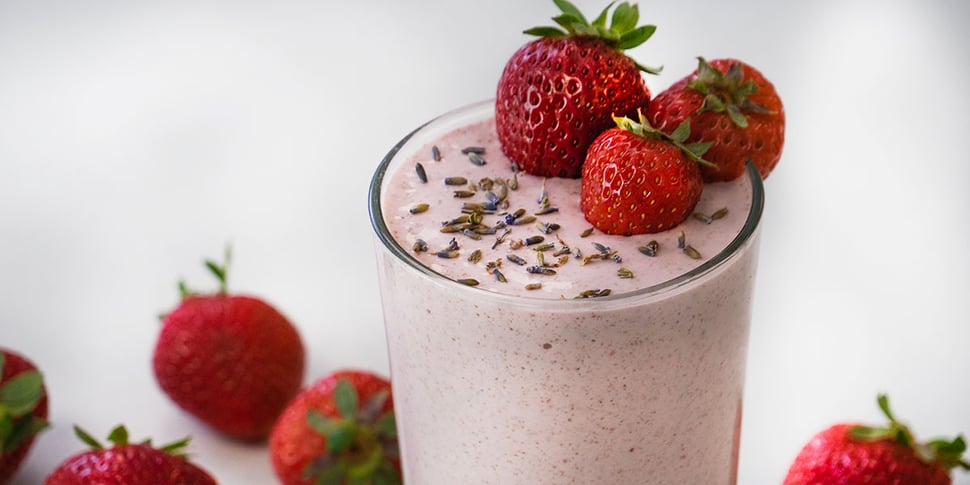 Macros: 380 calories, 31 grams fat, 8 grams net carbs, & 35 grams protein.
Enjoy a naturally sweet low-carb strawberry smoothie for breakfast with less than 10 grams of net carbs, with this playful keto breakfast smoothie prepared with fruity strawberries, keto-friendly cream cheese, chia seeds, and dried lavender.
Feel free to substitute the cream cheese with Greek yogurt or dairy free yogurt, as this lavender keto strawberry smoothie recipe is completely customizable.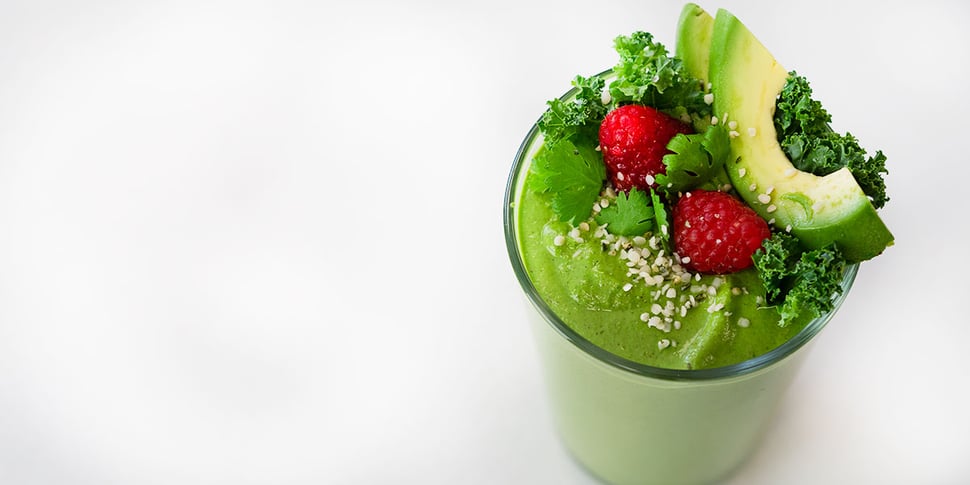 Macros: 320 calories, 24 grams fat, 7 grams net carbs, & 38 grams protein.
Prepare the perfect Keto green smoothie with this simple recipe and find expert tips for crafting your keto smoothie recipe utilizing low-carb fruits, vegetables, and other delicious ingredients.
Whether you are starting a ketogenic diet or just looking for a reliable keto-friendly breakfast smoothie recipe to add to your weekly meal prep, here are some tips for building nutrient-dense keto smoothies.

Macros: 240 calories, 15 grams fat, 5 grams net carbs, and 20 grams protein.
A healthy and delicious breakfast casserole is a great way to start your day with a satisfying meal that is easy to make.
Preparing a simple egg-based casserole only requires a few ingredients, a pan, and an oven! There are endless flavor combinations to try when making your own breakfast casserole, and the versatility of the recipe makes it a great fit for any type of meal plan.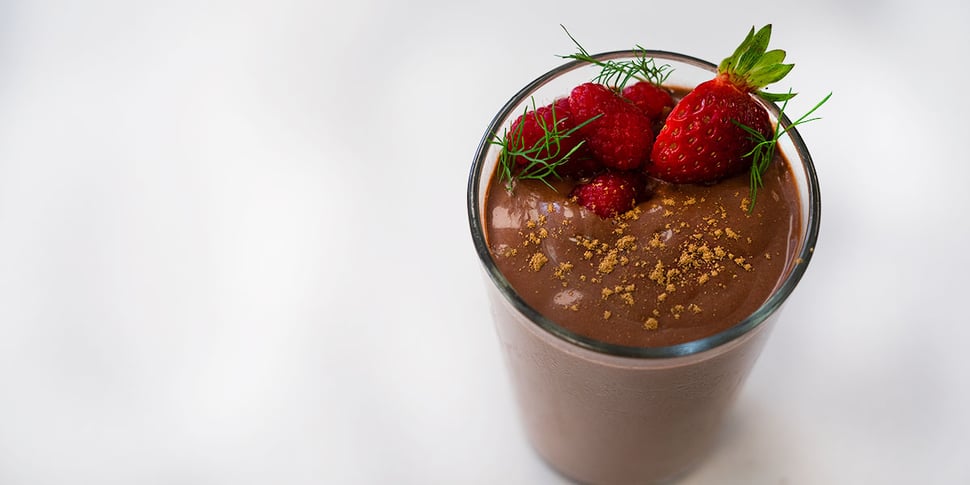 Macros: 330 calories, 20 grams fat, 11 grams net carbs, & 27 grams protein.
This Mexican hot chocolate-inspired smoothie uses spices such as ground cinnamon and nutmeg and will be your go-to sweet treat, making a decadent keto avocado chocolate smoothie perfect for breakfast or post-workout meal.
5 Keto Sauces Perfect For Breakfast
If you're stuck in the rut of making bacon and eggs every day, a simple way to add some flair and flavor to your keto breakfast recipes is to top it off with a variety of sauces.
Here are our top keto-sauces perfect to pair with eggs:
Tips for Keto Breakfast Meal Prep
When it comes to meal prepping for keto, all of the recipes above work wonderfully. But there is another way to go about meal prep that relies less on recipes and more on simply preparing a few ingredients in bulk.
With bulk meal prep in mind we have prepared a simple keto breakfast equation: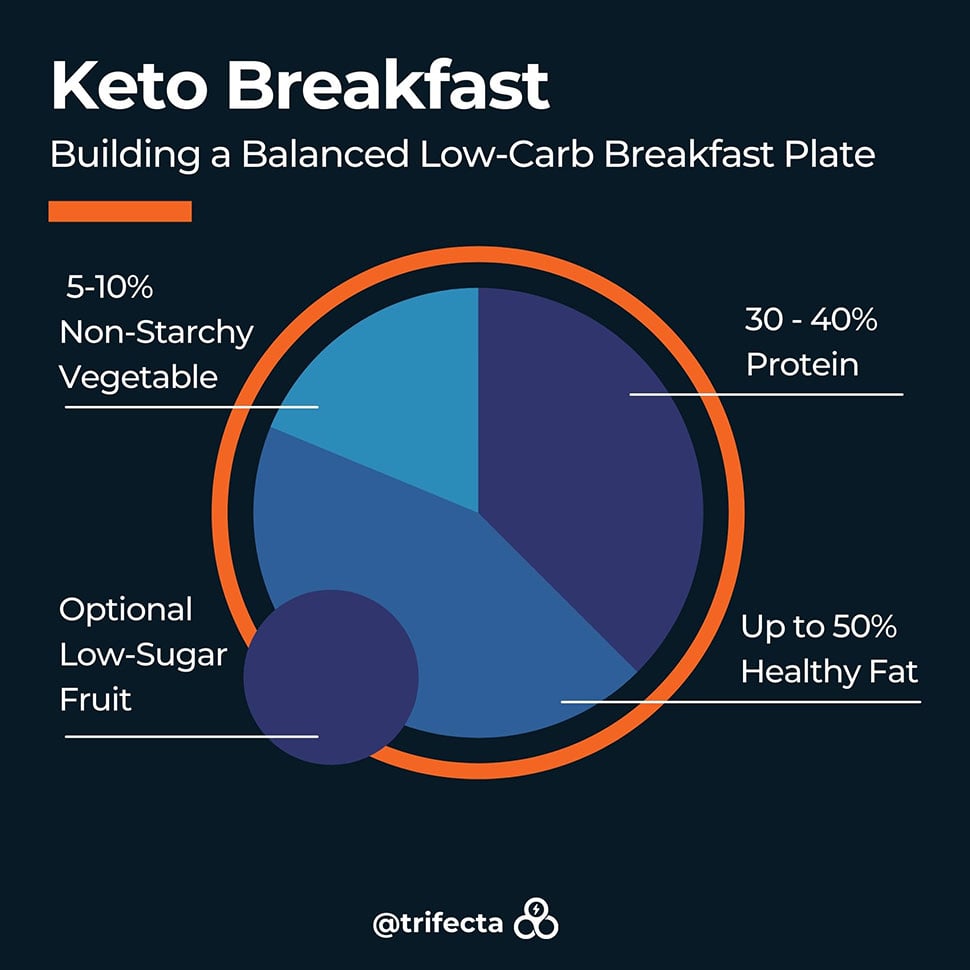 Using this as a positioning guideline reference you can then prepare ingredients for each section!
Keto Proteins
Obviously, eggs can be your go-to keto protein for breakfast but you can also incorporate other naturally lead meats like grass-fed red meat and free-range poultry to add variety.
The amount of protein per person will vary based on your macro goals, but you'll probably get anywhere between 3-6 ounces of protein in your breakfast.
Try adding proteins like:
Grass-fed bison, beef, goat, and lamb
Ground-pork (think delicious chorizo and scrambled eggs!)
Free-range chicken
Turkey
Quail or other poultry
You can also skip the eggs and meat and opt to get your protein in via dairy options! Cottage cheese, Greek yogurt, or whole-milk yogurt are dairy-based protein options perfect for keto breakfast.
Nutrition Per a 4-ounce serving:
Cottage Cheese: 2 grams fat, 14 grams protein, & 5 grams carbohydrates
Greek Yogurt: 0 grams fat; 11 grams protein, & 5 grams carbohydrates
Whole-Milk Yogurt (unsweetened); 17 grams protein, 1 gram fat, & 6 grams carbohydrates
Healthy Fats
Once you figure out your protein, next think about the fats you can pair with it. This could be as simple as slicing up an avocado but you can totally get creative by incorporating some of the high-fat sauces we listed above!
The best keto fats are unsaturated fats that provide benefits to heart health, brain health, and improved mood. Plant-based foods, along with some high-fat fish, seafood, and whole eggs tend to be the best source of healthy fats to eat.
Healthy Fats for Breakfast:
Avocado
Tahini
Olives
Coconut Oil
Olive Oil
Nuts and seeds (almonds, peanuts, cashews, etc.)
Non-Starchy Vegetables
Non-starchy vegetables are low in calories and high in water content and nutrition. Including them in your keto meal prep is an easy way to eat a larger portion of food without going over your calorie or carb limits! Mix these veggies into your eggs for a delicious vegetable frittata or sauteed with scrambled eggs.
Popular low carb vegetables for keto include:
Leafy greens (kale, swiss chard, collards, spinach)
Radishes
Tomato
Cauliflower
Broccoli
Cucumber
Zucchini
Celery
Green Beans
Bok Choy
Mushrooms
Keto-Friendly Fruits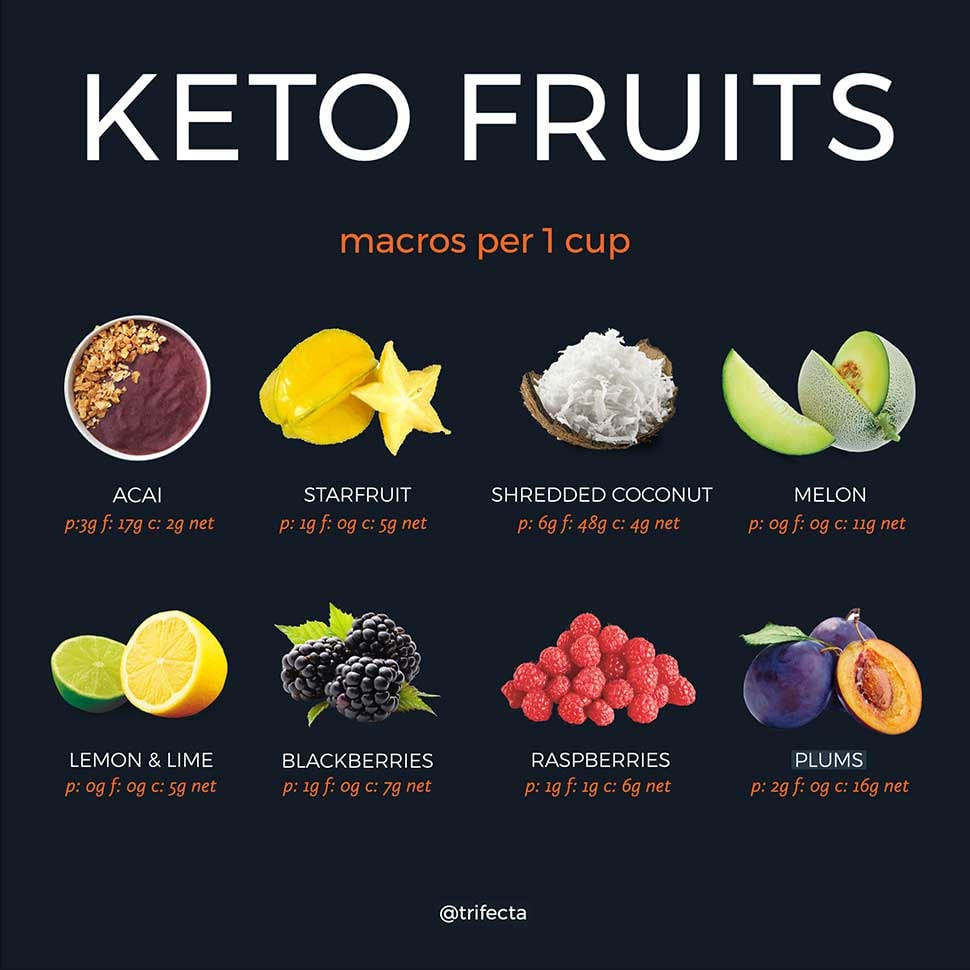 While fruit is typically referred to as a high-carb food, it is entirely possible to enjoy some types of fruit without going over your daily carb limit. The trick is to use portion control and include small amounts of low sugar fruit options such as:
1/2 cup watermelon (6g net carbs)
1/2 cup cantaloupe (6g net carbs)
1/2 cup strawberries (4g net carbs)
1/2 cup raspberries (3.5g net carbs)
1/2 cup blackberries (3g net carbs)
Pair these with nuts and yogurt for a balanced breakfast or enjoy them on their own!
---
Too Much Work? We Got You!
Want to skip the keto meal prep altogether? For roughly the same cost, and none of the shopping, cooking, and clean-up time, you can get a perfectly macro-balanced keto meal delivered right to your door. Enjoy more variety and hit your keto macro goals with ease.