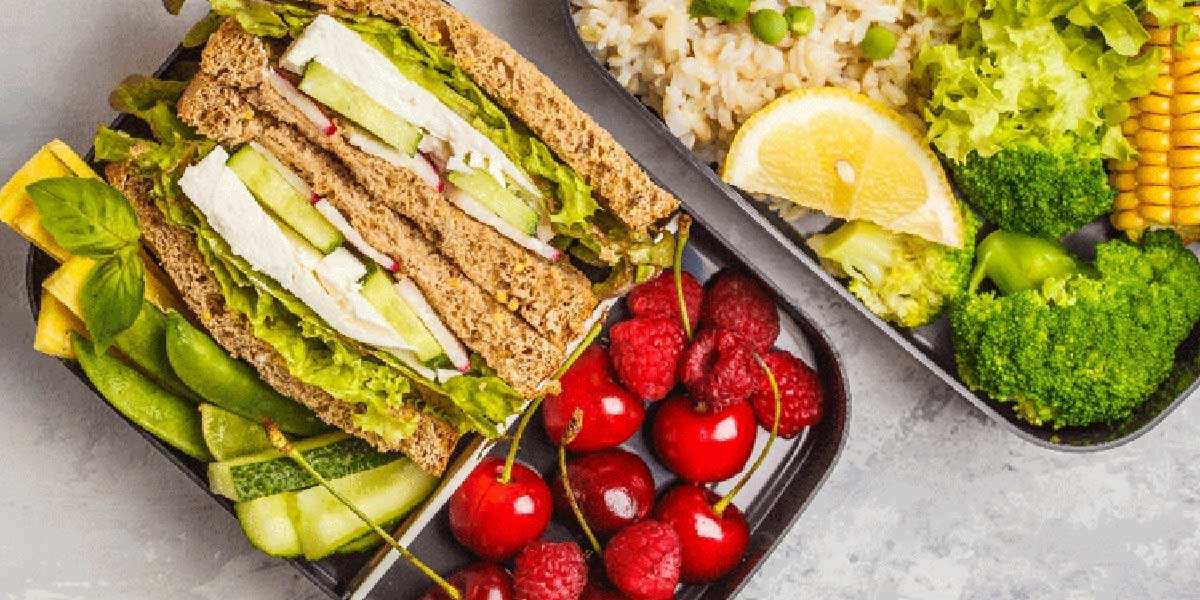 At Trifecta we're focused on providing wholesome, macronutrient oriented meals. Every recipe for both our blog and vegan meal plan follow a very specific RD set macronutrient balance. This collection is no different. Here are 15 easy high protein vegan recipes to support your plant-based lifestyle!
High-Protein Vegan Heaven
This article is a collection of plant-based recipes that will inspire you to cook and have a fun meal prep experience. These recipes offer an average of 21 grams of plant-based protein - note that some will be higher in protein content and some will be lower.
Our culinary team has utilized different sources of plant-based protein in each recipe for your healthy eating. You can find tofu, tempeh, a combination of whole grains and beans, quinoa, meat alternatives like Beyond Meat®, and even plant-based yogurts. Most of these recipes are also gluten free.
All of these recipes have a detailed nutritional analysis on the recipe cards so you can fit them into your vegan macronutrients. If you don't have your macros yet, feel free to use our vegan macro calculator.
It is an incredibly exciting time to be a vegan as the food industry has come a long way in developing plant-based products. Years ago, sourcing a dairy-free yogurt, vegan cheese, or even meat substitutes was inconceivable (or at the very least, options were scarce).
Find vegan breakfast, lunch, and dinner recipes, as well as snack options in this collection. Most of these can be used for lunch, or also as weeknight meals. Try one or all of them, and let us know what you think and how your meatless creations came out in the comments. Cheers to your health!
Our customers have spoken and said these are their favorite vegan recipes. Get our top plant-based recipes delivered to your inbox right now!
High-Protein Vegan Recipes
This vegan burger uses Beyond Meat®, combined with a tangy, refreshing salsa, and a garlic oriented guacamole. The macronutrientes are incredibly well balanced with a whooping 30 grams of protein per burger. Serve it with a side of roasted cauliflower and enjoy a deliciously balanced meal.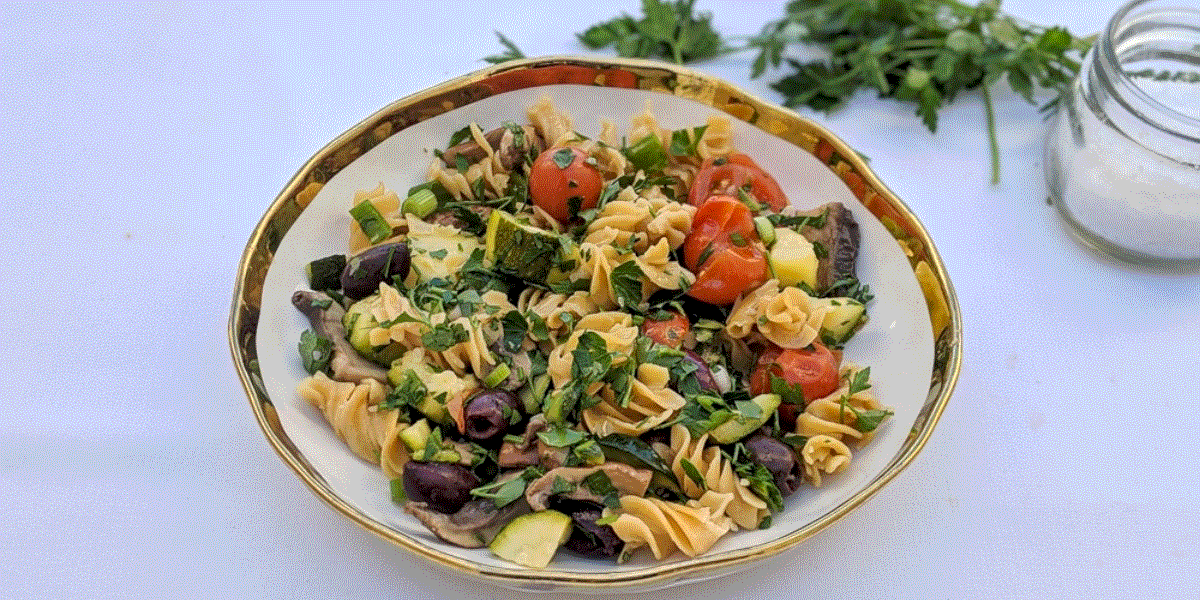 New plant-based protein pastas are an amazing invention. For the most part, they have a great texture, and are produced from nutrient rich ingredients like quinoa, lentils or chickpeas.
With these protein pastas, you can pack a bunch of protein in your meals without the addition of a meat alternative. The mix of the citrus from the lemon and tomatoes, along with the meatiness of the portabello mushrooms, makes up a highly delicious and nutritious dish.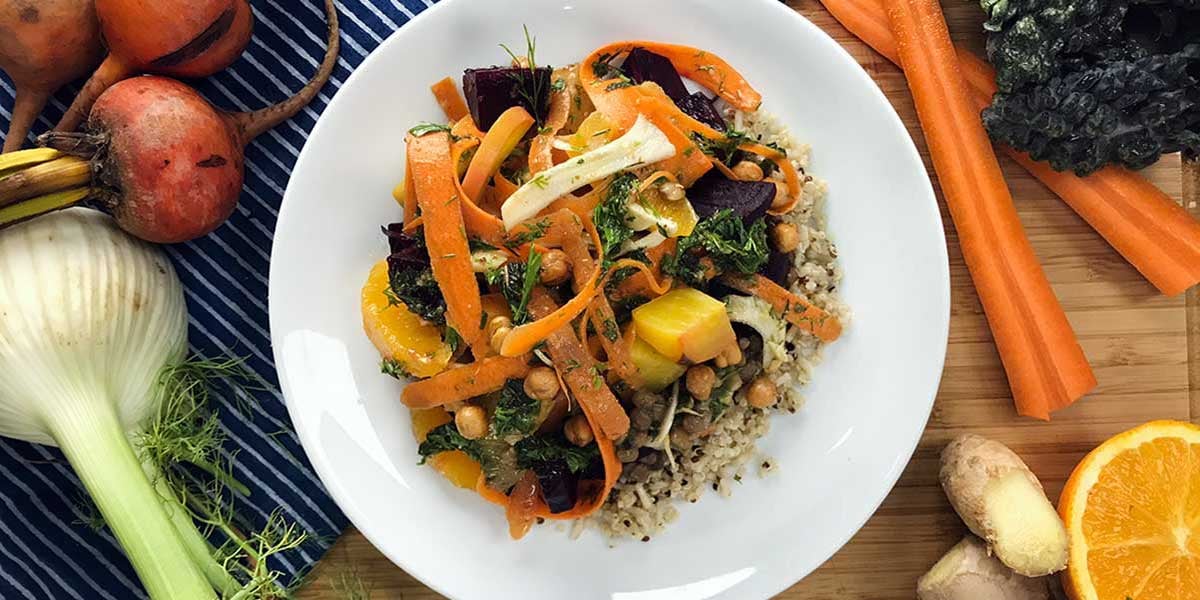 Our executive sous chef, Skyler, outdid herself with this recipe. The backbone of flavor from this recipe comes from the use of fresh herbs mixed in a quinoa salad. The slightly toasted nuts, mixed with fresh parsley, tofu, and roasted beets create a symphony of flavors and textures. Eat this dish for lunch and crave more for dinner.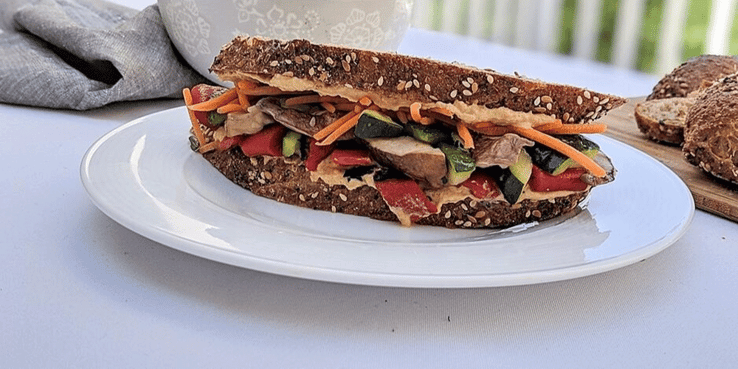 Sandwiches are the perfect and original meal prep lunch option. The peppers and the hummus spread are the 'it factor' for the flavor of this recipe. If you want to add extra protein, feel free to slice 1-2 ounces of tofu, marinating it in this perfect tofu marinade recipe. To make this a more complete meal, serve this with roasted brussel sprouts.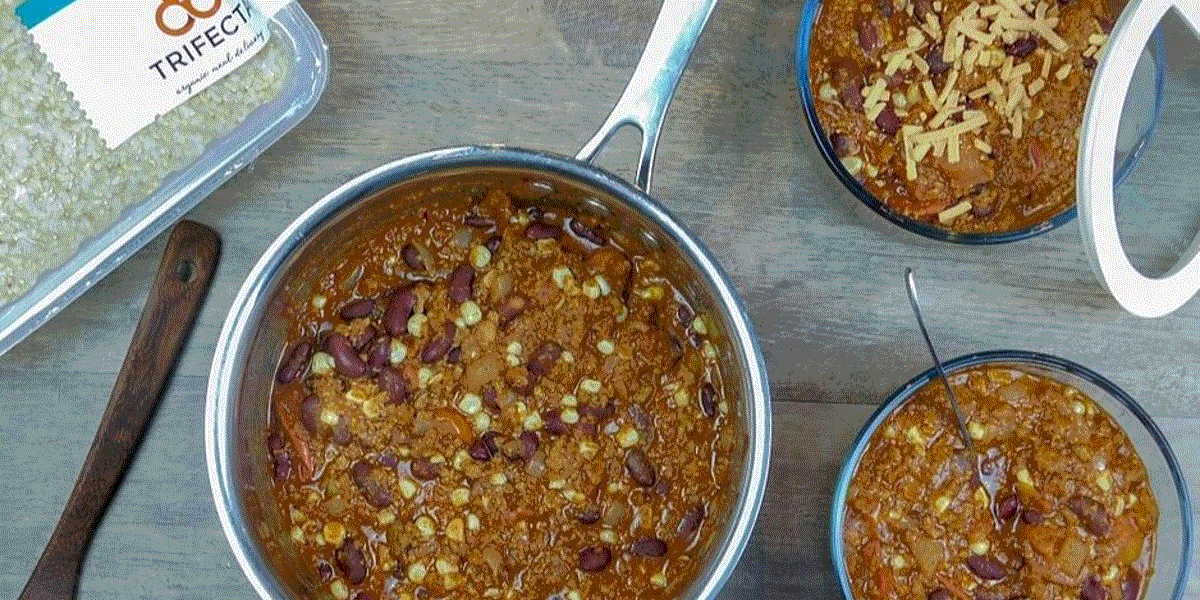 We could not make a collection of vegan recipes without including a chili recipe. Even better, a high protein vegan chili! Beyond Meat® has made composing creative and healthy plant-based meals that much simpler. Meal prep this ahead of time in bulk and combine it with roasted cauliflower and brown rice for a super easy meal prep option for the week!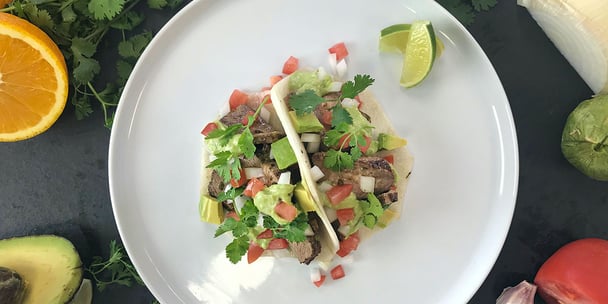 This high-protein vegan taco is the king of plant-based tacos. The secret? Beyond Meat® and an incredibly flavorful seasoning taco mix.
This recipe offers a whopping 30 grams of protein per two tacos. Garnish with fresh cilantro, and if desired pickled red onions.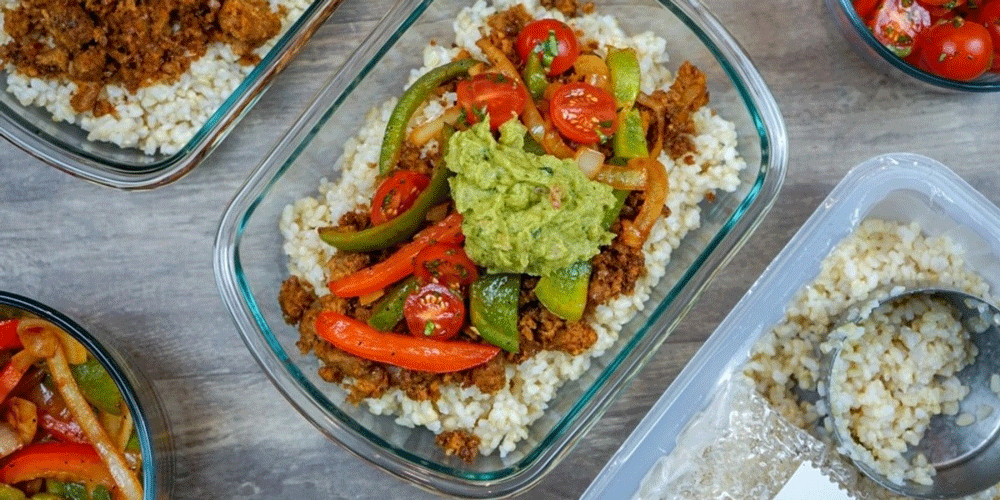 Bowls are incredibly functional - they are incredibly simple, straightforward, and delicious. My love for burritos is second to my love for tacos; it only made sense to create a burrito bowl recipe for you to use. The guac in this case is not extra.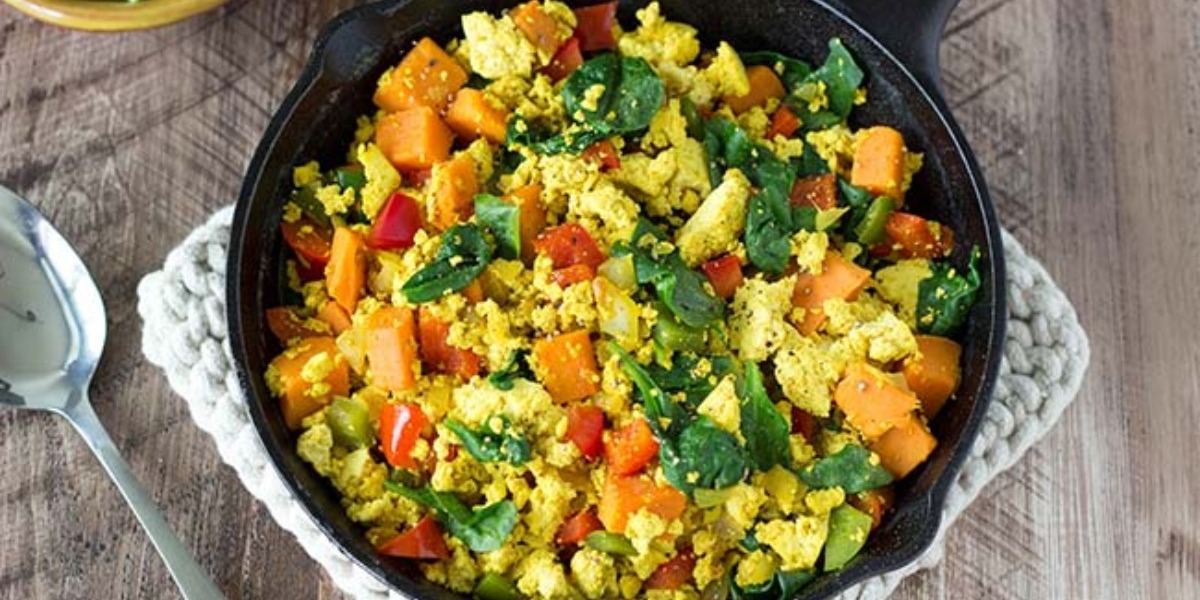 Tofu scrambles can be incredibly flavorful. Using a mix of spices provides a delicious flavor profile.
We have added veggies in this recipe to make it a delicious wholesome and complete breakfast option. If desired, add some roasted butternut squash or sweet potatoes for some extra carbs.
Wondering where the 'cheesiness' comes from? Nutritional yeast, that's our secret. Click to find more!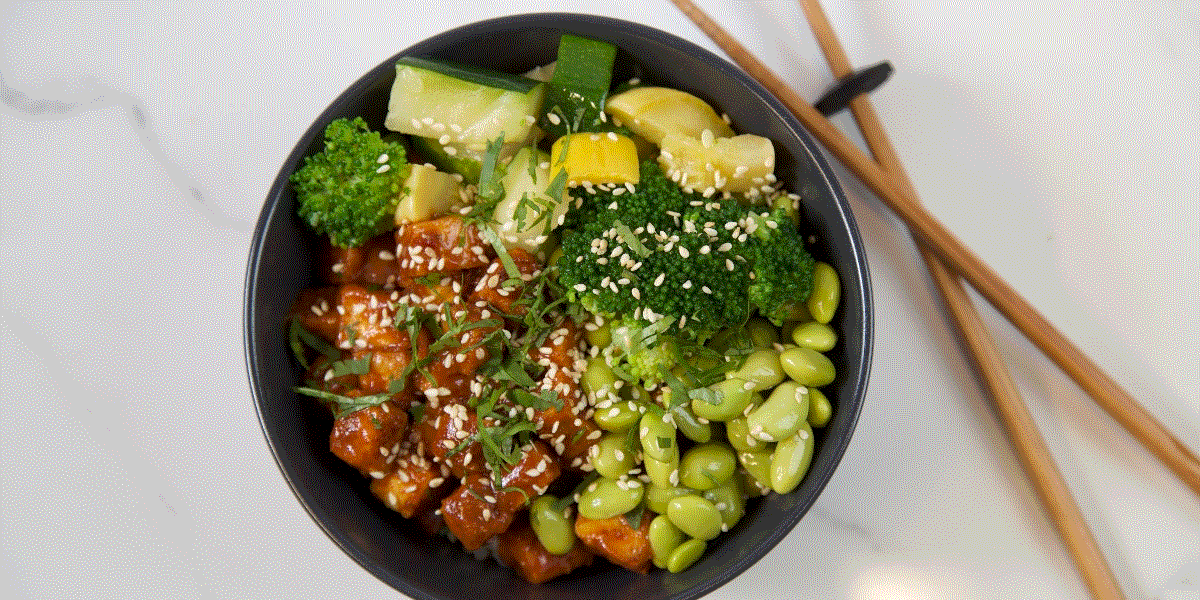 The beautiful thing about tofu is that it acts just like a sponge - it soaks and absorbs whatever flavor you marinate the tofu in. This Asian oriented BBQ recipe uses a variety of whole foods to create a high protein meal with tons of color and texture. Perfect for a weeknight dinner.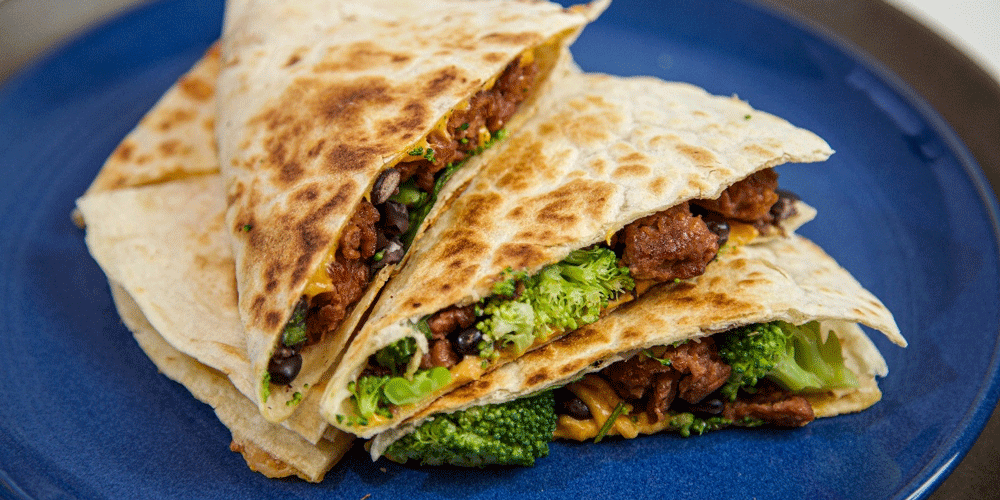 Most people I know always crave some sort of Mexican food throughout the week. I'm 100% guilty of that.
For them, I've created a perfect high protein vegan quesadilla for you. A combination of black beans, dairy-free cheese, and Beyond Meat® makes the perfect gooey and satisfying meal! Follow the portion serving sizes for exact macros!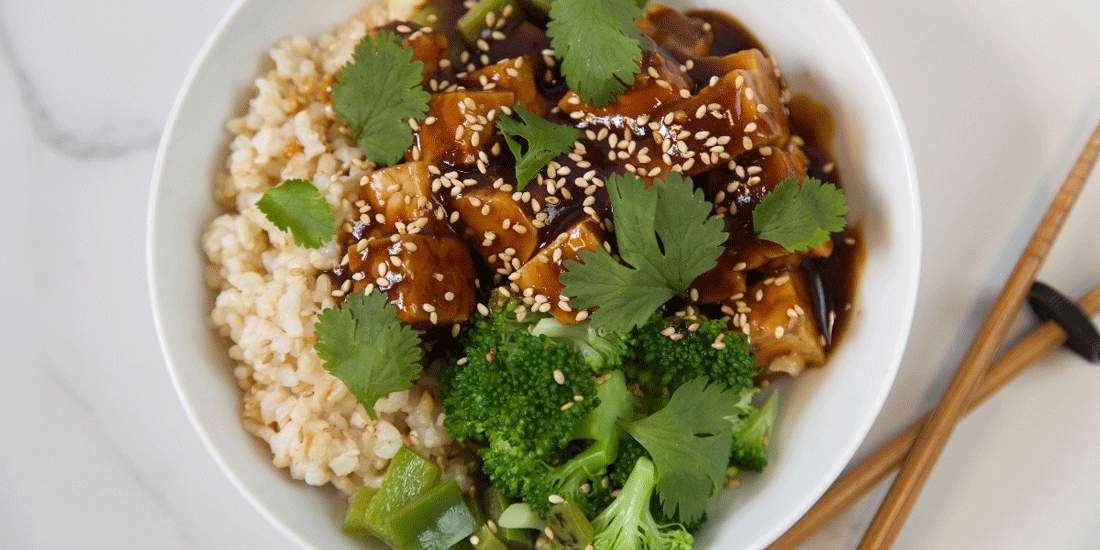 The essence of this dish comes from the sauce. Tempeh adds a different texture and protein source for your weekly meal prep. The sauce adds the oomph.
Feel free to change or combine the grain with quinoa, and feel free to use whatever Trifecta vegetable you may have on hand. This recipe calls for an avocado as well, even though it is not in the picture (yes, I forgot to add it while testing the recipe, haha!).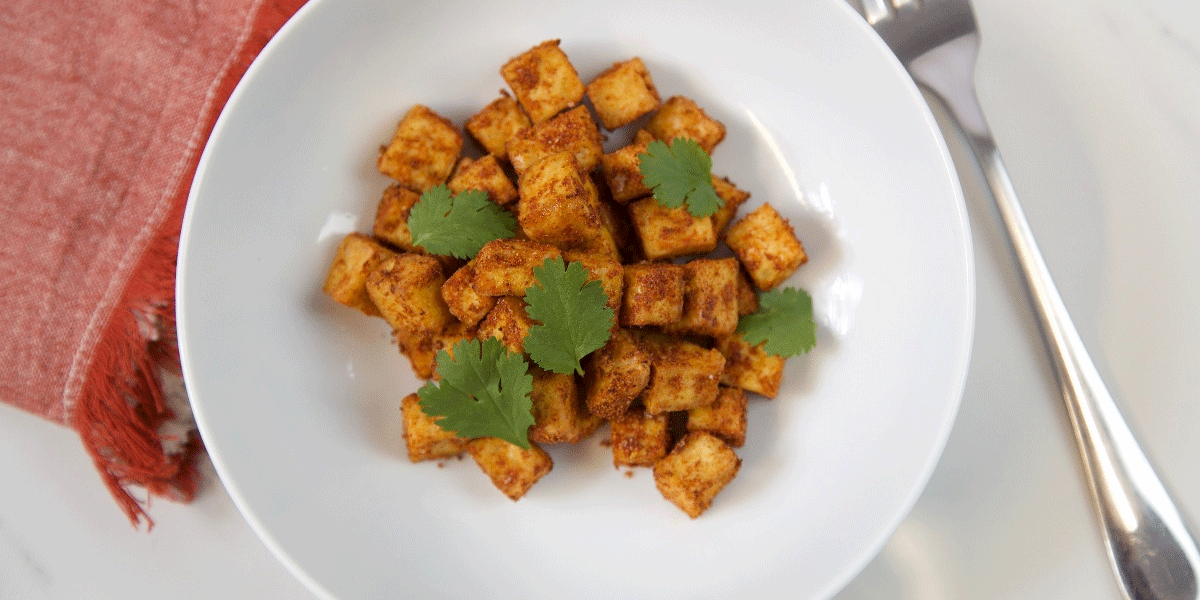 Use this simple recipe as your go-to meal prep recipe for tofu! Whether using an air-fryer or an actual skillet, this recipe will help you make the perfect tofu. The spice mix is rich and balanced in flavor. I loved developing this recipe; I could not stop eating the tofu.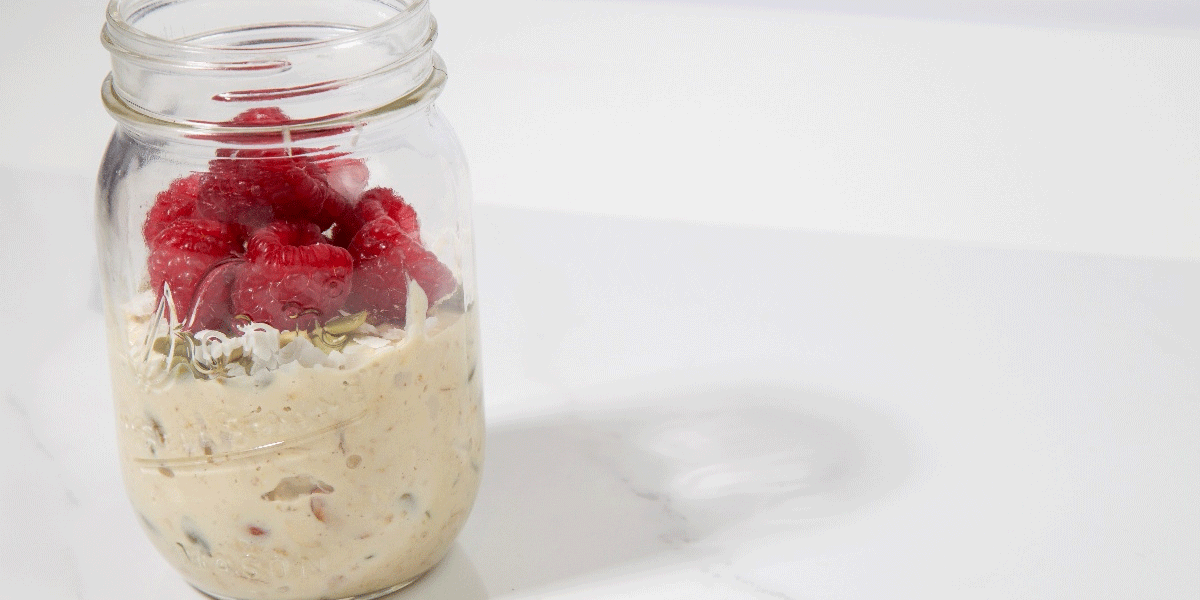 Muesli is an uncooked cereal-like grain based meal, typically oats, that is combined with a dairy like yogurt, milk, or fruit juice, used to soften or 'cook' the oats. This is very similar to overnight oats.
Top off the muesli with your favorite ingredients, but find a nice balance of sweetness and texture in this recipe.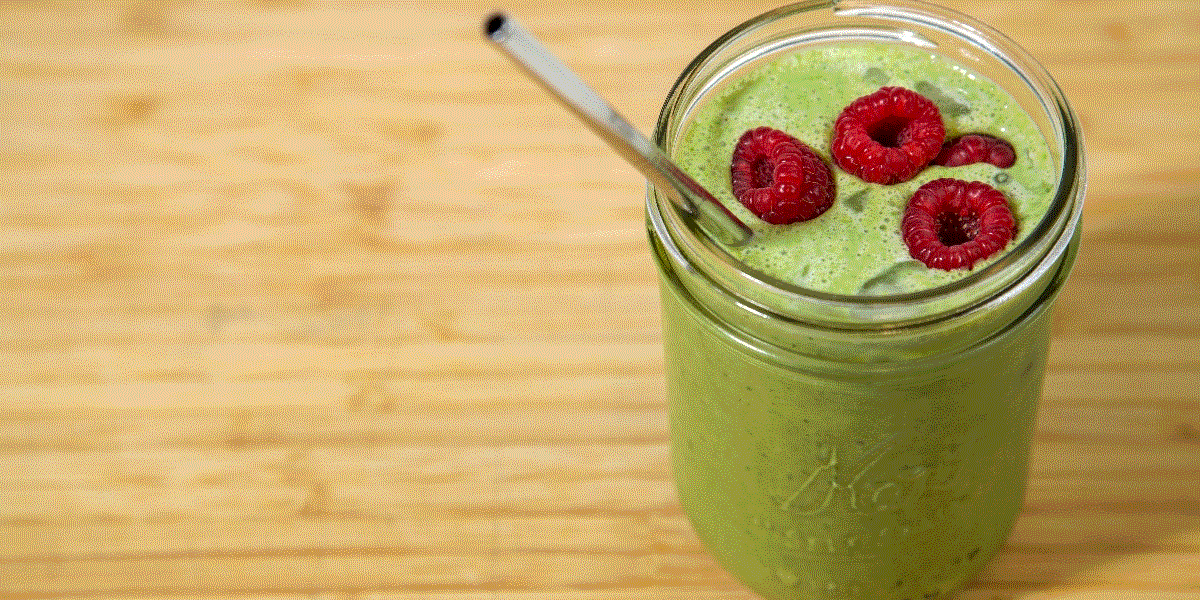 Just like the Muesli recipe above, I couldn't wait to taste test this recipe. This incredibly simple recipe can be made ahead of time in batches as the perfect breakfast recipe solution.
The secret ingredient for that beautiful green color? Spirulina. This high protein algae is packed with health benefits and well, duh, protein!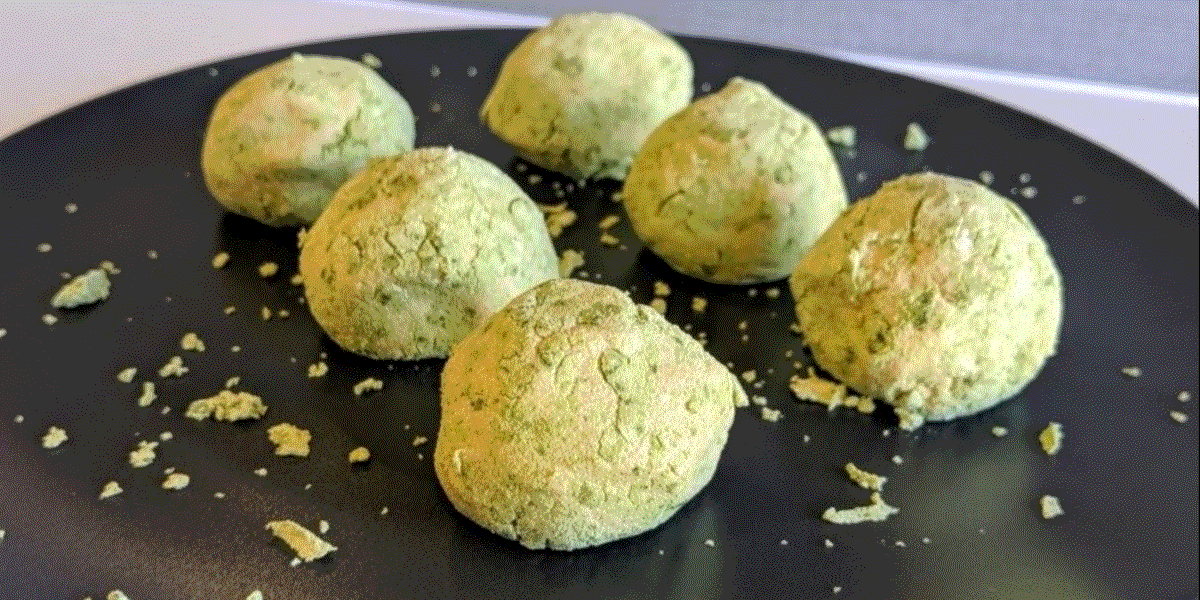 I originally developed this recipe for MMA athletes. This perfect high protein and high fat snack is incredibly satiating. The outside coating is made of coconut oil powder infused with matcha tea. Aside from satisfying, this snack provides a little punch of caffeine to help you maintain energy levels.
Make a big batch ahead of time and keep them refrigerated for your weekly meal prep!
Plant Based Meal Prep Like a Boss
If you are curious about going plant based but not sure where to start? Download this free meal prep toolkit for vegan diets! This RD-written guide provides step by step instructions for planning vegan meals to help you lose weight and improve your health.