Most people I know always crave some sort of Mexican food throughout the week. I'm 100% guilty of that. Living in the US and having Mexico as our neighbor has definitely spoiled American culture with some incredible influenced food. For that matter, I've created a perfect vegan quesadilla for you.
Learn how to crush your plant based lifestyle with this free meal prep toolkit for vegan diets. This RD written guide is complete with custom vegan macros, food lists and menu planning templates to keep your diet on track and help you achieve your health fitness goals!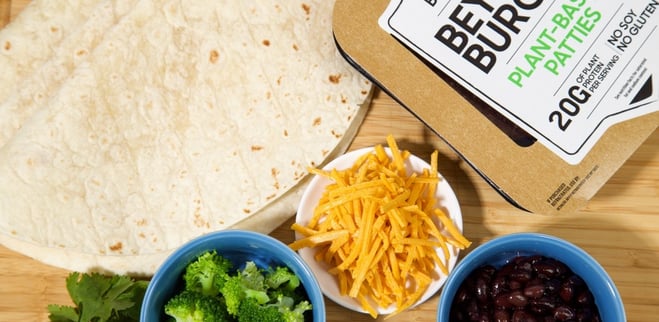 A whole wheat tortilla combined with your favorite plant-based cheese, beans, and some crumbled Beyond Meat make quite the amazing vegan quesadilla. As I mentioned on our collection of vegan recipes, it is an amazing time we live in because of the sheer amount of plant-based options the food industry has been able to create. Years ago, the idea of a plant-based cheese was unfathomable. Yay for the 21st century!