I have to be brutally honest: I was baffled at the amount of recipes that offered a lack of macro-balanced options when it came to vegan and vegetarian recipe collections on the internet. Given that at Trifecta we are not only focused on providing wholesome foods, but also macro-oriented and balanced meals, we have developed 15 actual exciting high protein vegan recipes that support your vegan and plant-based lifestyle! You won't have to worry about getting enough protein with these satisfying recipes, and as an added bonus, most are gluten-free (like most of our meal plans!) I'm rather excited about this collection.
Put these recipes to work and learn how you can crush plant based eating with this free step by step guide to vegan meal prep. Complete with a vegan macro calculator, food lists, and menu planning templates.
I must note this is an incredibly exciting time to be alive - not only because of the internet and technological advancements - but also because of how far ahead the food industry has come in developing plant-based products. Years ago sourcing or getting a dairy-free yogurt, vegan cheese, or even meat substitutes were not even a thought (or maybe they were but were not out in the general market)!
Ever since I was in college at Johnson & Wales, the importance of providing a well balanced meal regardless of the lifestyle choice was deeply embedded into my mind. One of my deepest core philosophies I strongly hold and practice is that both flavor and nutrition walk hand in hand together, instead of being independent of each other. I have implemented this philosophy in the UFC-Trifecta partnership, and also in all of the research & development we do for our meal plans.
Without any further ado's, I hope you enjoy these and hope you find the value we sought out to provide! Find vegan breakfast, lunch, dinner, and snack ideas. Try one or all of them, and let us know what you think and how your meatless creations came out in the comments! If you are new to meal prep, also find below a toolkit that helps you get your vegan macros! Or if you are looking for a vegan meal plan that is ready to eat, we also have your back! Cheers to your health!
Curry is a favorite sauce of mine. Though here in the US we've made curry typically a sauce that contains turmeric, in India, a curry varies on a per-family basis - it's fascinating. Regardless, the flavor complexity of the sauce along with the convenience of our Trifecta products make this 30-minute recipe a delight for any day of the week.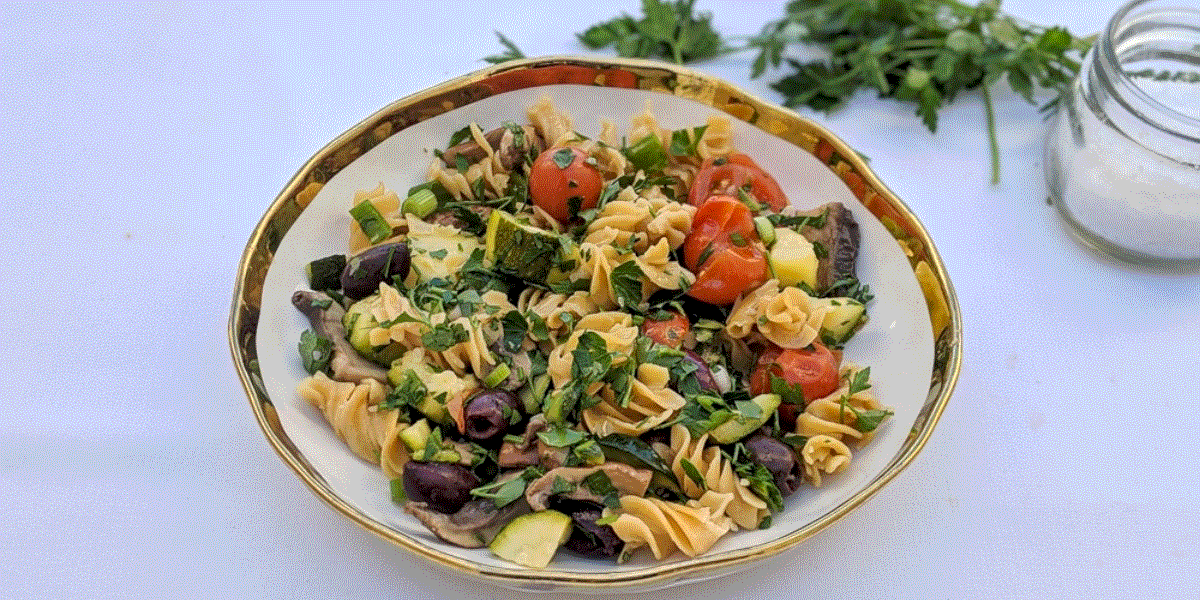 Once again, I love that we live in an era where the food industry is developing high protein products. The new high protein plant-based protein pastas are fascinating. I have used a multitude of high protein pastas for vegan clients in the past, making incredible fully vegan dishes with them. It made my job so much easier! Our nutrition director, Emmie, did an excellent job when she created this recipe.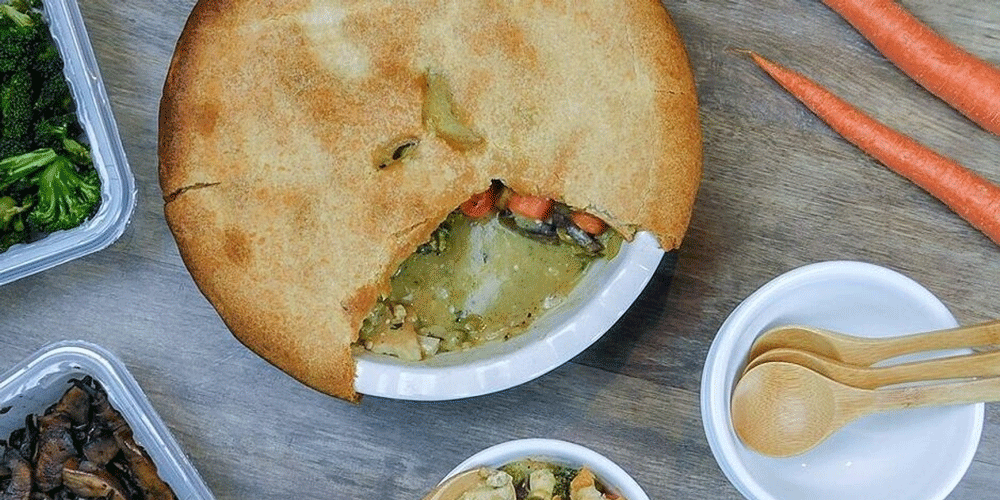 Feeling adventurous? Want to show off to your special someone, friends, or family? Are you looking for a delicious plant-based hearty recipe that will wow anyone? Look no further. This recipe gives you a guideline on a solid pot-pie vegan recipe - take your time making it. I promise it is worth it. The filling is delicious. Use any Trifecta veggies you may have at hand, but please don't forego the mushrooms. They give the pot pie a delicious bite and umami flavor profile.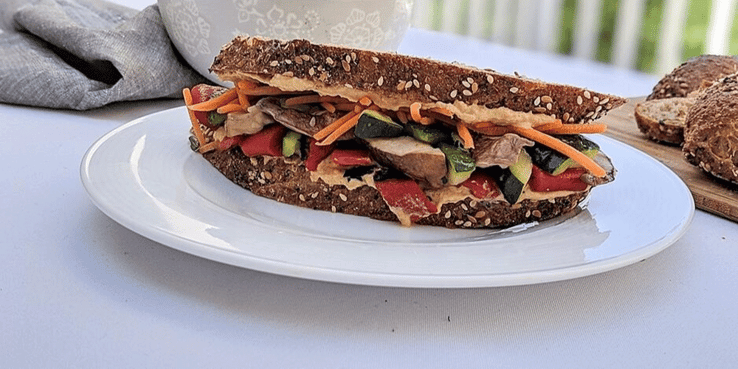 Sandwiches are the perfect, and as Emmie (our Nutrition Director) writes, "the original meal prep lunch option!". I couldn't agree more; who doesn't love a tasty sandwich, right? The peppers and the spread give this recipe its flavor. If you want to add extra protein, feel free to slice 1-2 ounces of tofu, marinate using the Marinated Tofu Meal Prep Recipe and you got yourself one heck of a sandwich!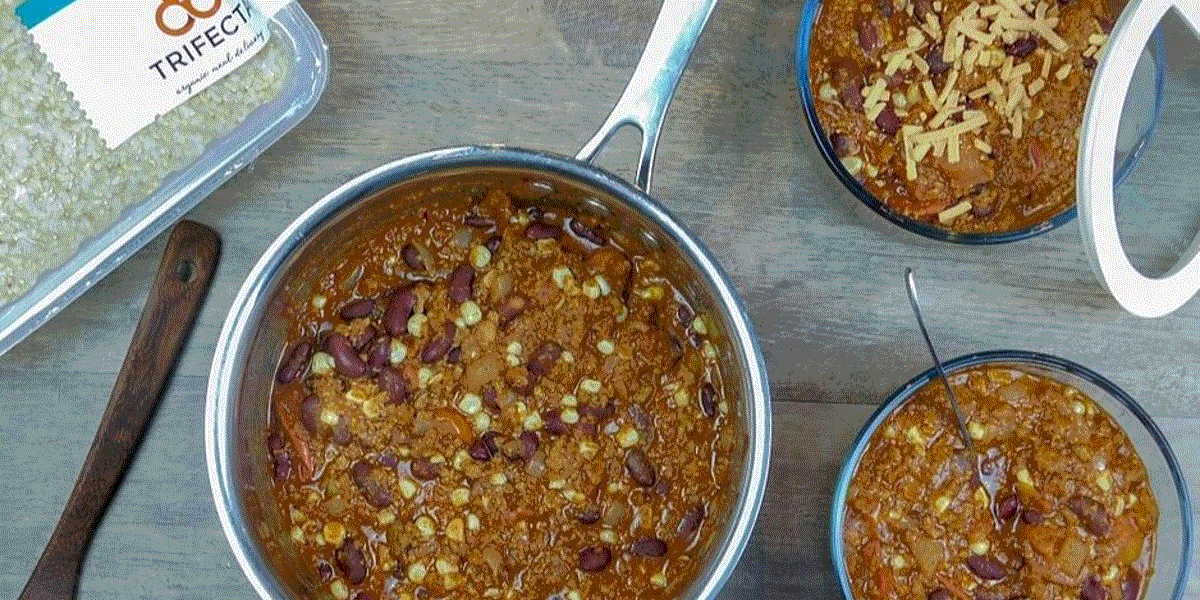 We could not make a collection of vegan recipes without including a chili recipe. Even better, a high protein vegan chili! Beyond Meat has made using their products to create creative and healthy plant-based meals that much simpler. Meal prep this today and portion. Boom! You got yourself meal prep for the week!
If you have seen any other recipe collection of mine, you know I am obsessed with tacos (no joke). It only made sense to create a vegan version of tacos for you to enjoy! If you can find high protein tortillas (yes! those exist!) in your local grocery store, this recipe will be that much better. Enjoy!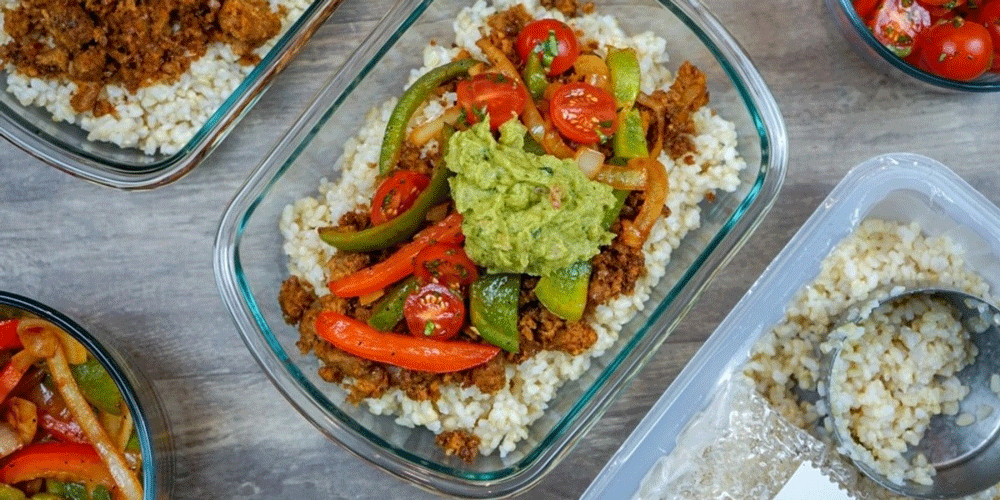 Bowls are incredibly functional in my eyes. I find them to be simple, straightforward, and delicious. Because my love for burritos and is second to my love for tacos, it only made sense that we would create a burrito bowl recipe for you to use. The guac in this case is not extra.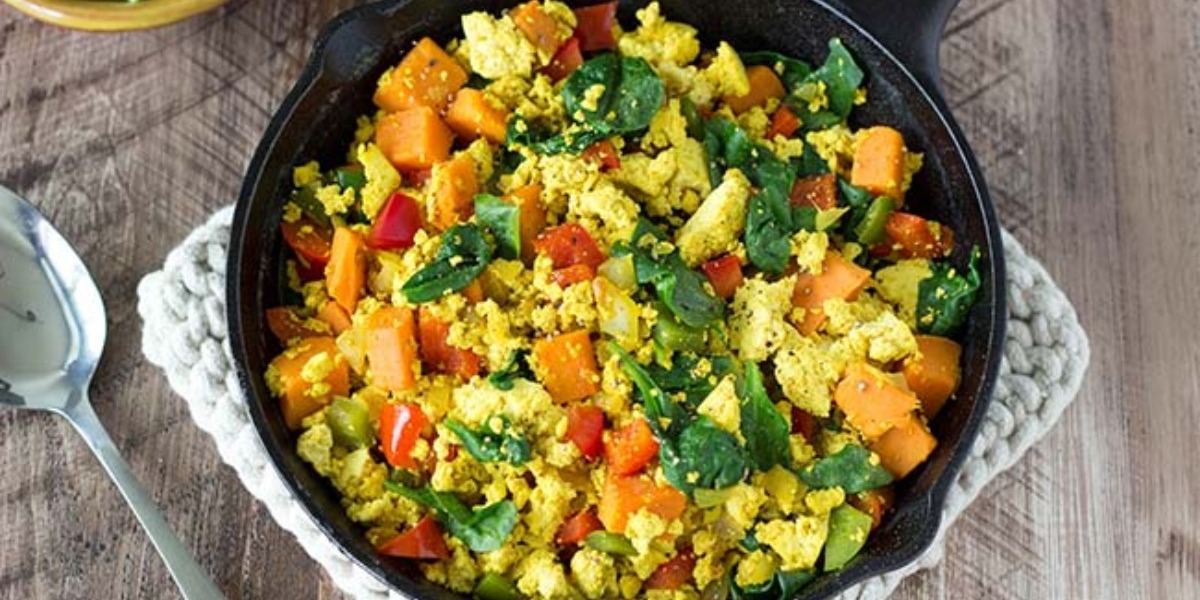 Whenever I am cooking for a vegan athlete during any given UFC fight week, I typically make a tofu scramble for them. Using a mix of spices provides a delicious flavor profile. We have added veggies in this recipe to make it a delicious wholesome and complete breakfast option. Wondering where the 'cheesiness' comes from? Well, click on the link to find out! (Wink)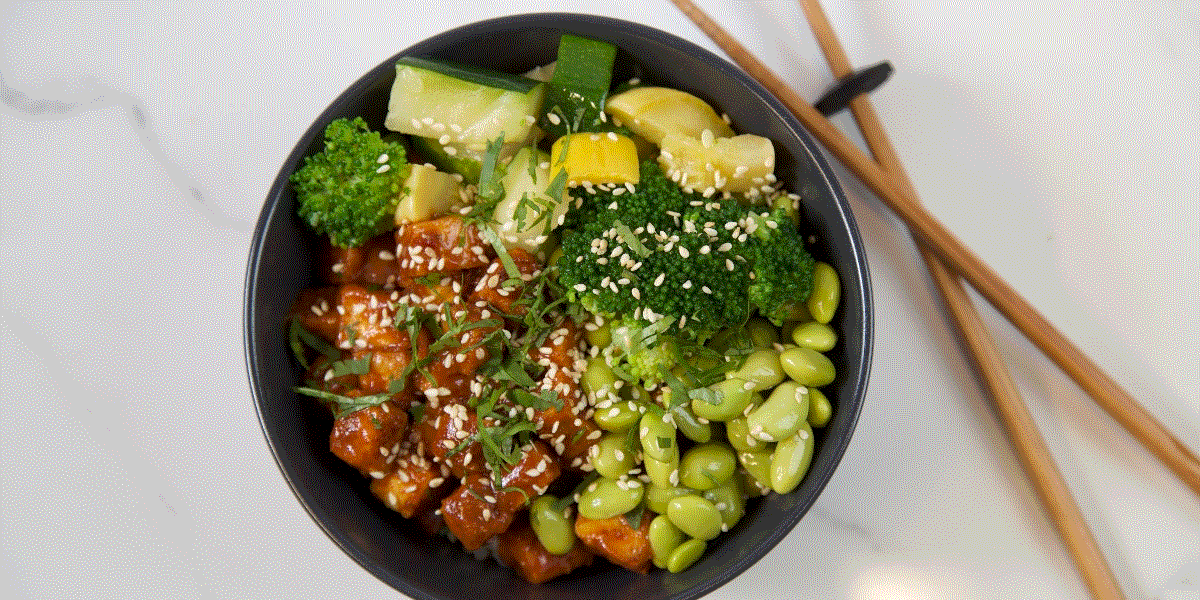 The beautiful thing about tofu is that it acts just like a sponge - it soaks and absorbs whatever flavor you marinate the tofu in. A vegan diet takes full advantage of all the protein you can possibly get by combining a variety of different plant-based foods. Find different sources of protein and tons amounts of flavor in this recipe.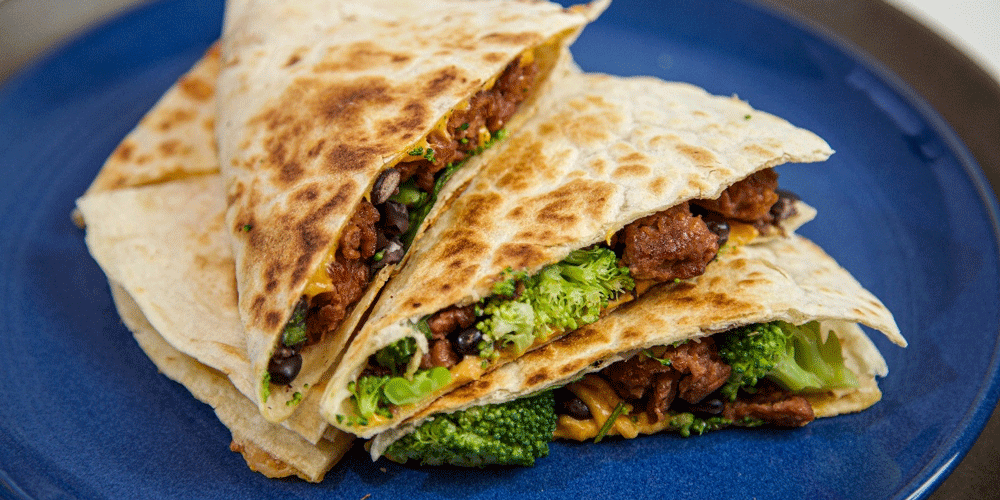 Most people I know always crave some sort of Mexican food throughout the week. I'm 100% guilty of that. Living in the US and having Mexico as our neighbor has definitely spoiled American culture with some incredible influenced food. For that matter, I've created a perfect high protein vegan quesadilla for you. A combination of black bean, dairy-free cheese, and Beyond Meat makes the perfect sloppy and satisfying meal! Follow the portion serving sizes for exact macros!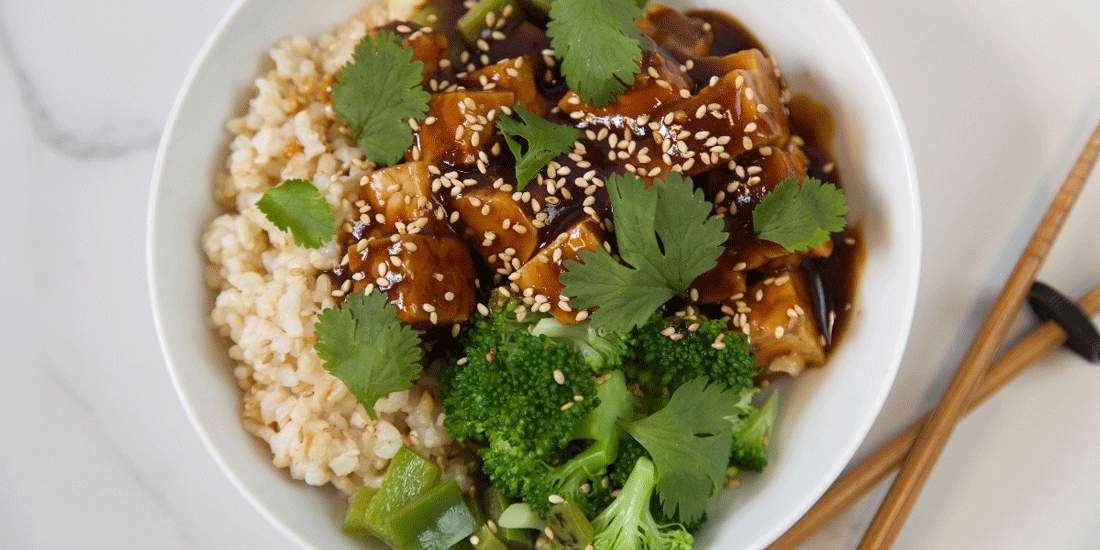 The essence of this dish comes from the sauce. Tempeh adds a different texture and option of a protein source for your weekly meal prep. The sauce adds the oomph. Feel free to change or combine the grain with quinoa, and feel free to use whatever Trifecta vegetable you may have at hand. This recipe calls for an avocado as well, even though it is not in the picture (yes, I forgot to add it while testing the recipe, haha!).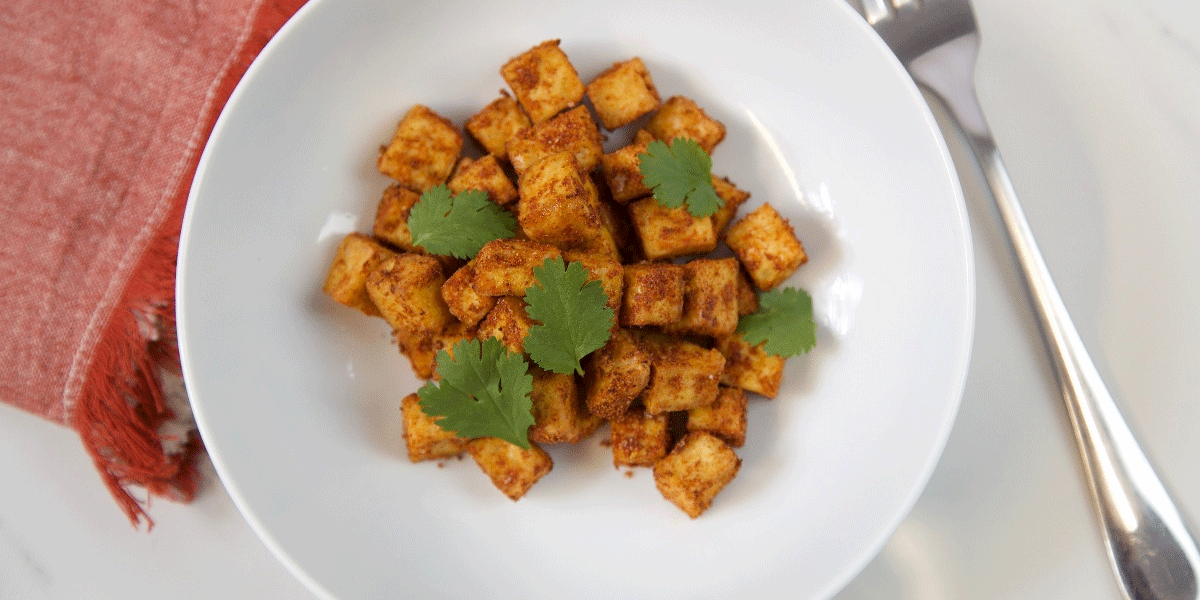 Use this simple recipe as your go-to meal prep recipe for tofu! Whether using an air-fryer or an actual skillet, this recipe will help you make the perfect tofu. The spice mix is rich and balanced in flavor. I loved testing this recipe; I could not stop eating the tofu.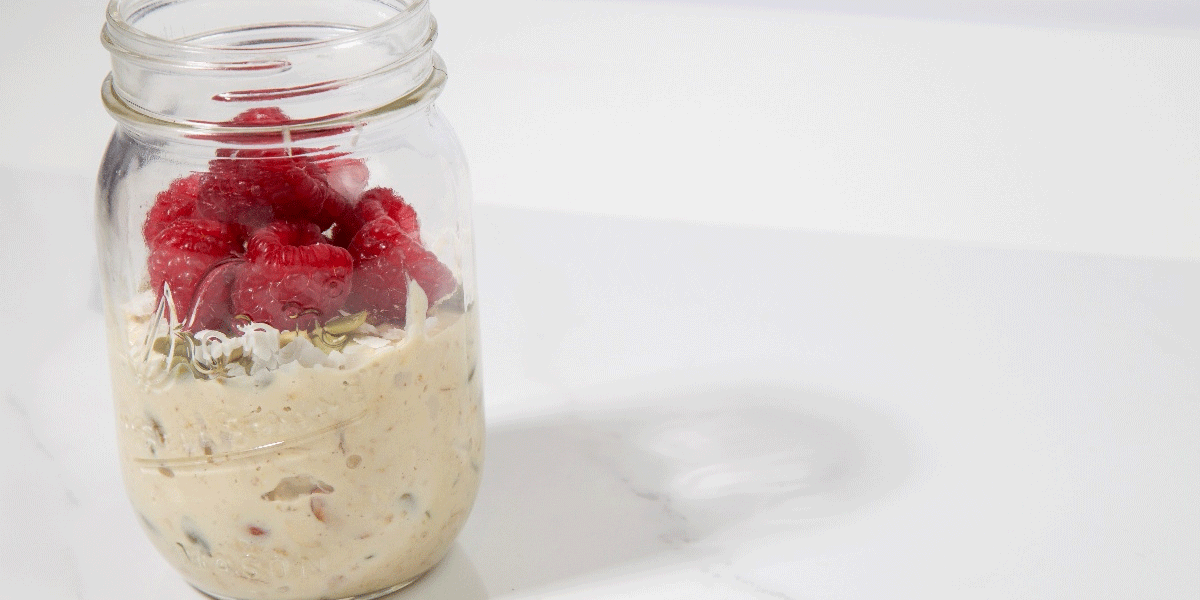 When I was testing this collection of recipes, I could not stop myself from testing this one first. The flavor was delicious, the recipe simple, and taking this picture was so fun. You can make this recipe to eat immediately or as an over-night recipe by using plant-based yogurts that are active in probiotic cultures. The cooking will happen overnight. Add your favorite plant-based protein powder, and boom, you got the perfect no-brainer breakfast.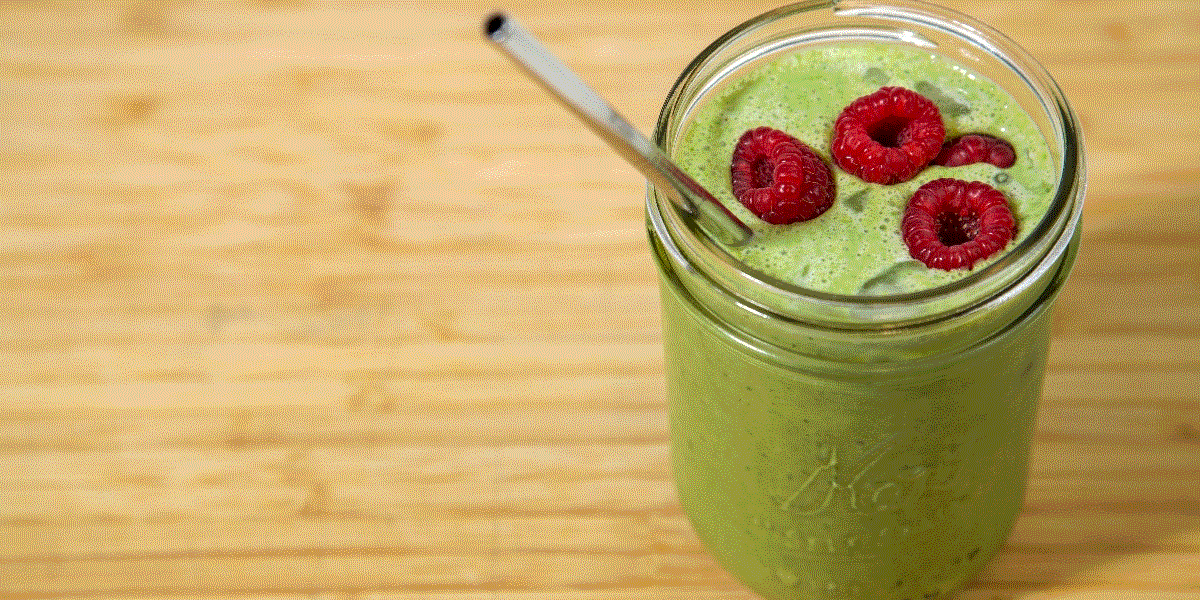 Just like the Muesli recipe above, I couldn't wait to taste test this recipe. Aside from being super easy to make, if you have a mason-jar, it's an incredibly quick recipe to make either in the morning or the night prior. The secret ingredient for that beautiful green color? Spirulina. This high protein algea is packed with health benefits and well, duh, protein!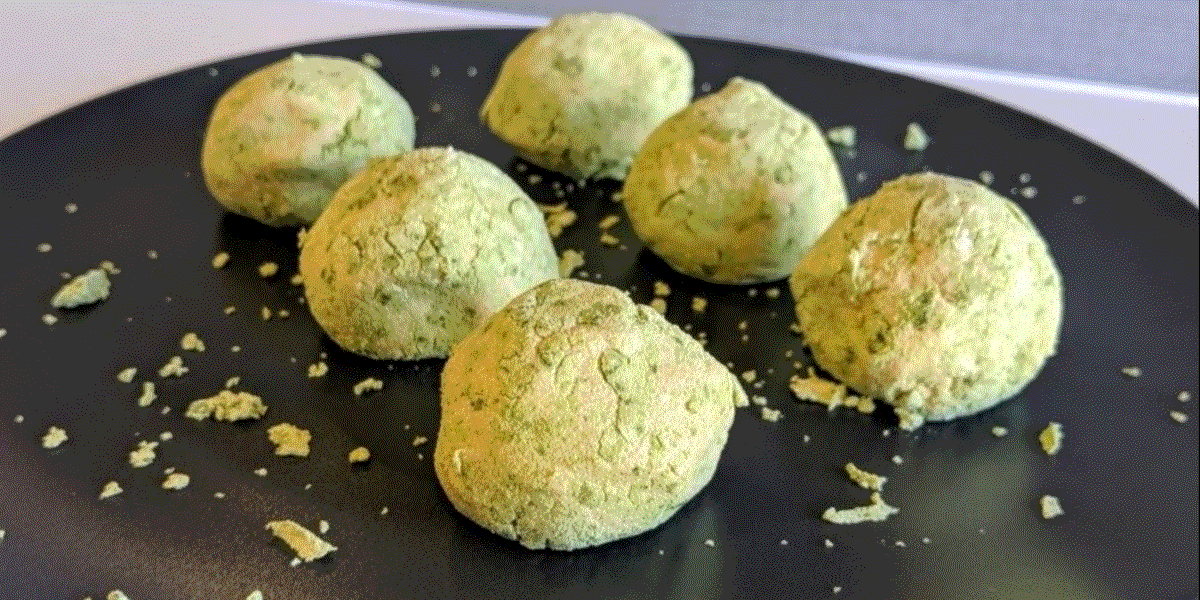 I originally developed this recipe for UFC athletes. This perfect high protein and high fat snack is incredibly satiating. The outside coating is made of coconut oil powder infused with matcha tea. So aside from satiating, it provides a little punch of caffeine to help you maintain energy levels. Make a big batch ahead of time and keep them refrigerated for your weekly meal prep!
Plant Based Meal Prep Like a Boss
Use these recipes for your weekly vegan menu planning. To help you get started and crush your vegan macros, grab this free vegan meal prep toolkit. Complete with everything you need to build your perfect plant based menu each week.