There are 2 ways to delete logs from your diary:
1. Press on the log you want to delete and swipe left, you will see the delete button. This way is perfect when you're deleting just one log.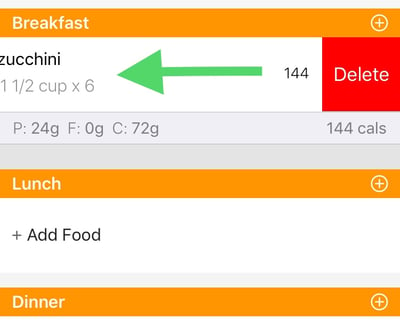 2. Press the Edit button on the top left and select logs or meals you want to delete. Once you've marked all of them, press the Delete button on the top right.