Game day is all about junk food, beer, and friends but does all the food always have to be junk? Here's a quick list of healthy, easy to make snacks that will definitely be crowd pleasers.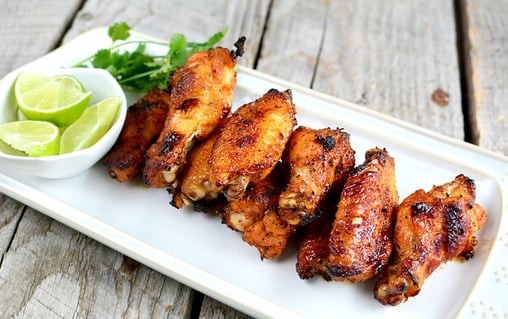 Paleo Chicken Wings
Ingredients:
2 Pounds Chicken Wings
1 tbsp Garlic Powder
1 tbsp Paprika
1 tbsp Dried Oregano
1 tbsp Salt
1 tbsp Black Ground Pepper
1 tbsp Coconut Oil
1 tbsp Apple Cider Vinegar
Directions:
Heat the oven to 350 degrees.

Mix garlic powder, paprika, oregano, salt and black pepper together in a small bowl.

Rub spice mix on the chicken wings and place on a lightly greased baking sheet lined with foil.

Bake for 45 minutes until crispy.

In a small saucepan, mix the hot sauce, coconut oil and apple cider vinegar together over low heat.

Add a dash of garlic powder, salt and black pepper to the sauce and continue to stir over low heat for 5 minutes.

When chicken has finished baking, add to a large bowl and toss with sauce until evenly coated.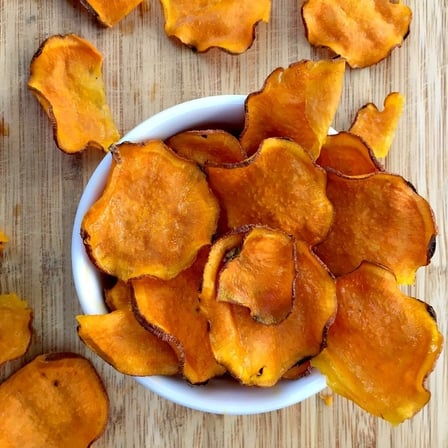 Sweet Potato Chips
Ingredients:
3 Large Sweet Potatoes

1 tsp Garlic Powder

½ tsp Paprika

1 tsp Sea Salt

1 ½ Tbl Coconut Oil
Directions:
Preheat oven to 400 degrees.

Cut Potatoes into

thin

chip like pieces.

Melt Coconut oil and brush onto each chip.

Sprinkle with Sea Salt, Garlic Powder, & Paprika.

Bake for 8-10 Minutes.
Avocado Deviled Eggs
Ingredients:
6 Eggs

1 Avocado, large

1 tbsp Cilantro

1 tbsp Jalapeno

1 tbsp Red onion

1 tbsp Lime juice

1 pinch Chili powder

1 Sea Salt
Directions:
Scoop the yolks out of the egg halves, mash them, mix with the avocado, bacon, jalapeno, onion, tomato, lime juice and cilantro and season with salt, pepper and cayenne.

Place a tablespoon of the mixture back into the holes left by the yolks in the eggs and serve garnished with extra bacon and a pinch of chili powder.
Enjoy! Check out other healthy recipes here.