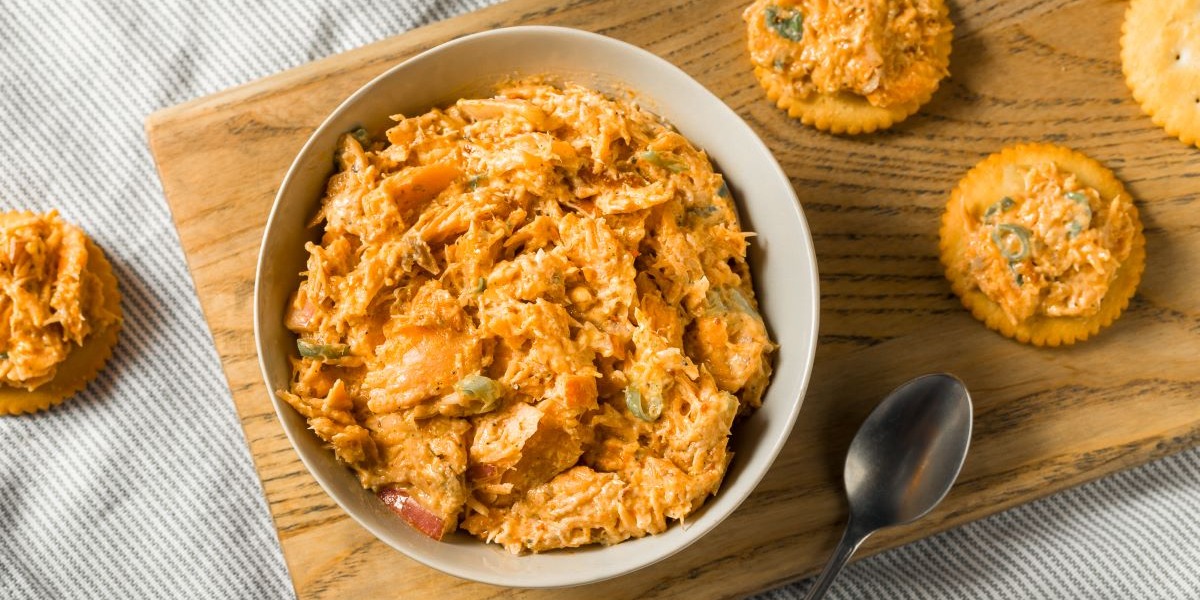 Get the creamy, spicy and satisfying flavor of buffalo wings without all the calories or the prep time. You'll love this super simple dip as a part of your weekly meal prep or as the perfect addition to any party spread. Its hard to believe a 1/2 cup scoop packs only 136 calories and 8 grams of fat, while proving 12 grams of hunger busting protein.
Use this recipe and other quick chicken for meal prep recipes with this meal prep toolkit for weight loss. A complementary, RD-written guide to crushing your macros, getting results, and building your ultimate weekly meal plan.
How to Make This Recipe
This dip could not be any easier to tackle. All you really need to do is toss some ingredients together in a bowl and pop it int he oven - the hardest part is trying not to eat the whole thing in one sitting.
Ingredients
To perfect your buffalo dip you'll need:
16 ounces Trifecta shredded chicken

1 package (8 ounces) light cream cheese, softened to room temp

1/2 cup Frank's RedHot wing sauce

1/2 cup non-fat Greek yogurt

1 tablespoon ranch seasoning mix (Hidden Valley)

1/4 cup blue cheese crumbles
Instructions
Preheat oven to 350 degrees Fahrenheit. Coat baking dish (1-quart) with cooking spray and set aside. You can use this same dish for serving the dip!
In a small bowl combine ranch seasoning and Greek yogurt. Mix until well blended.
In a large bowl combine your pre-cooked shredded chicken, cream cheese, hot sauce, and Greek yogurt mixture. Stir well to evenly coat the chicken.
Tip: make sure you allow the cream cheese to soften before mixing. You can let it sit out for a bit, or pop it in the microwave for 15 seconds. You can also swap in whipped cream cheese for easy mixing - just double the portion to 16 ounces to get enough of the creamy flavor you're looking for.
Add chicken mixture to baking dish and spread out evenly. Then sprinkle your blue cheese crumbles on top and place in the oven for 15 to 20 minutes, or until warmed through. Since everything is pre-cooked, you'll just want to heat it until it is hot and the flavors have melded.
Stir and set aside for 5 to 10 minutes for cooling. Then serve with carrot sticks, whole grain crackers, or chips.
Reheating
This dip still tastes amazing at room temp or slightly warm. Just pop it in the microwave for a few minutes or in the oven on low heat (300 degrees Fahrenheit) and re-warm the mixture for serving.