Yes, healthy nachos are a thing! And they are delicious. Reinvent traditional nachos with a sweet and spicy steak sauce and plenty of green veggies - still giving you that crispy, chewy, savory experience you're looking for. They taste just as good as they look and are ready to eat in less than 10 minutes. Enjoy this dish as part of your clean eating meal prep or share with friends.
How to Make This Recipe
For this recipe, you're going to need the following:
Mixed greens
Baked blue corn tortilla chips, favorite brand
Coconut oil
Green onions (scallions)
Minced garlic
Tamarind paste
Chipotle peppers, canned
Honey
Beef stock, low sodium
Cilantro
To get started, prep the following ingredients:
Dice steak into bite-sized pieces
Finely dice scallions, separating the white part from the green ends
Wash mixed greens
Wash and chop cilantro
For the chipotle peppers, if you are not able to find puree, you can buy canned peppers and blend them yourself.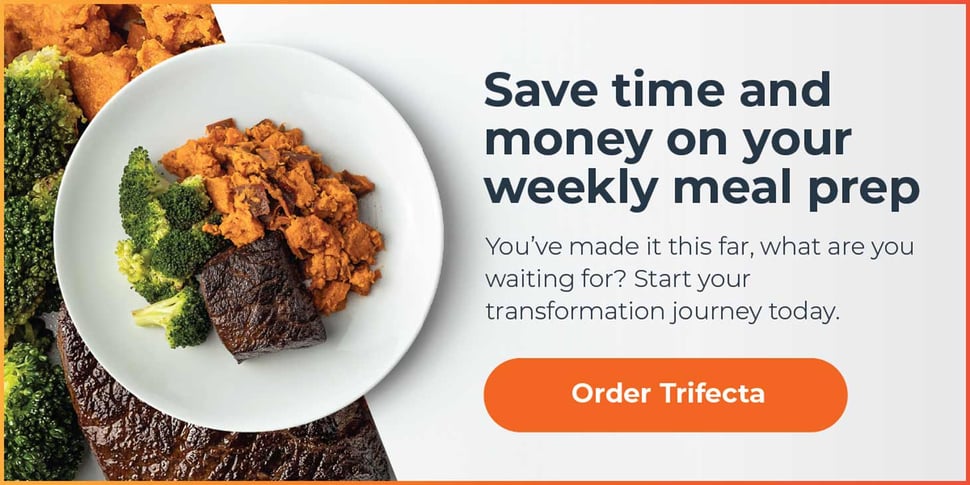 Now you're ready to get cooking.
Add your coconut oil to a large pan and heat over medium-high. Once the oil is slightly smoking add the diced scallions (white ends only) and saute until translucent. Then add garlic to the pan and saute for about a minute, mixing often to avoid the onion and garlic from burning.
Add the chopped steak and mix everything together. Then add your chipotle puree, tamarind, and honey to the pan, stirring to mix and evenly coat everything. Cook for another minute or two, adjusting heat as needed to avoid food from burning.
Add your beef stock to the pan to deglaze it, scraping up any brown bits that have stuck to the bottom. Bring the pan to a gentle boil, stirring often to let the sauce reduce.
Once your sauce reaches a thick and creamy consistency, coat all of the ingredients in the pan, remove from the heat, and keep warm.
Now it's time to plate everything together.
Plate the mixed greens first to create a bed for the baked tortilla chips. Spread out your chips evenly so that every bite is well-balanced with flavor. Then layer broccoli and warm steak on top, spreading throughout the plate. Garnish with scallion (green ends) and cilantro. And then dig in!
Tip: You can blanch fresh broccoli if not using Trifecta veggies and serve warm or cold on the nachos.
Want all your meals to take 10 minutes or less? Save time on all of your favorite meal prep recipes with pre-cooked, healthy ingredients from Trifecta a la carte.
Serve this With

Nachos make for the perfect snack or meal to share and pair great with a variety of toppings. Here are some ideas to change up the flavors of this dish:
Top with sliced avocado or guac for some added healthy fat.

Mix in other veggies like roasted butternut squash, sauteed peppers, and mushrooms.

Top with low-fat cheese and brown under the broiler.

Swap in shredded chicken instead of steak.