After years of CrossFit, Harry was slowly losing weight and barely seeing progress. To kick his weight loss into high gear, Harry turned to meal prepping—over the past year, he's seen the most success from using Trifecta's Meal Prep and tracking macros.
Read the full story below to learn how Harry is down 68 pounds and counting!
"I've had a lot more success in the past year with the help of Trifecta and RP. Once I started Trifecta, the cheat meals stopped and the weight was coming off a lot faster." —Harry Helfrich, Newhall, CA.
Meet Harry
I've been a full-time CrossFit coach for about a year, so I spend most of my time at the gym. I work out for two hours, then coach for three-four hours every day. When I'm not in the gym, you can find me swimming or hiking.
Before and After Weight Loss
I was constantly gaining weight and ended up at 315 pounds, which was the heaviest I've ever been.
My main goal was to lose weight, so that's when I got into CrossFit and started my weight loss journey about two years ago. It was a slow process at first, but I've had a lot more success in the past year with the help of Trifecta and RP.
I've lost almost 35 pounds since Thanksgiving! It's amazing to see my progress and I'm now down to 247 pounds.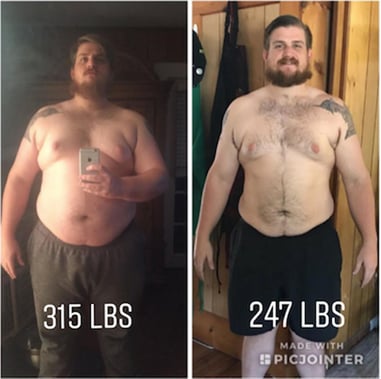 Getting Started
I first heard of Trifecta through my coach, Curtis Marzinzek. I started my weight loss journey before Curtis but definitely saw the most success at his gym, CrossFit SCV.
He always gave me his extra Trifecta meals, which got me hooked. When I started ordering my own meals, it was super convenient because all my food was already cooked. I didn't have any more excuses to cheat my diet.
Discover what Trifecta Meal Plan can help you kickstart your journey:
Jumpstarting My Weight Loss
I was somewhat successful before Trifecta, but definitely not as successful as I have been with Trifecta. It would have been a very slow process without them because meal prepping was hard and it was too easy to cheat on my diet.
Most of the time, I would end up at McDonald's or somewhere getting dessert but once I started Trifecta, the cheat meals stopped and the weight was coming off a lot faster.
It was so much easier to count my macros and stay on track knowing that I could just go home, take some healthy food out of the fridge, and heat up a meal in just a few minutes.
The biggest conflict I've had with weight loss is finding the right mindset. Imagine that you're on the road—you're either going forward or backward.
You always want to go forward and getting in that mindset is hard to do, but once you're there, that's really when you have the most success. Trifecta has definitely helped me find that right mindset that always keeps me moving forward.
Meal Prepping Made Easy
Trifecta has a variety of meal plans, but I like to order the Meal Prep; my progress has been amazing so I definitely recommend Meal Prep for those who are looking to reach their goal, whether it's weight loss or muscle gain.
I use the RP templates to track my macro ratios, then easily portion out the grams of protein and add some rice for my carbs. My favorites definitely include the turkey and beef patties.
"It's so easy to meal prep and stay on track with Trifecta. Everything tastes amazing and fits my macros perfectly."
Trifecta has definitely made my life easier. The biggest benefit is the convenience of having it in the fridge, already prepped and ready for you. I can just throw a meal in the microwave and have it ready to go in just a few minutes.
They also do a great job of providing a great service; it's not just convenient, but also delicious. I'm a really picky eater so it's tough sometimes, but the seasoning on the food is perfect.
Whenever I meet someone that's on a weight loss journey, I say "Have you heard of Trifecta?" and I'll tell them all about it.
A Healthy Tip
Stop snacking! It seems like just one handful or one bite won't do any harm, but they add up so easily and you can blow your macros out of the water by like 50 grams just by having a few handfuls of almonds.
Just be aware of the number of calories you're eating and why. Plan your meals, store them in Tupperware, and just stick to them! Bring your own meals with you and just stop snacking.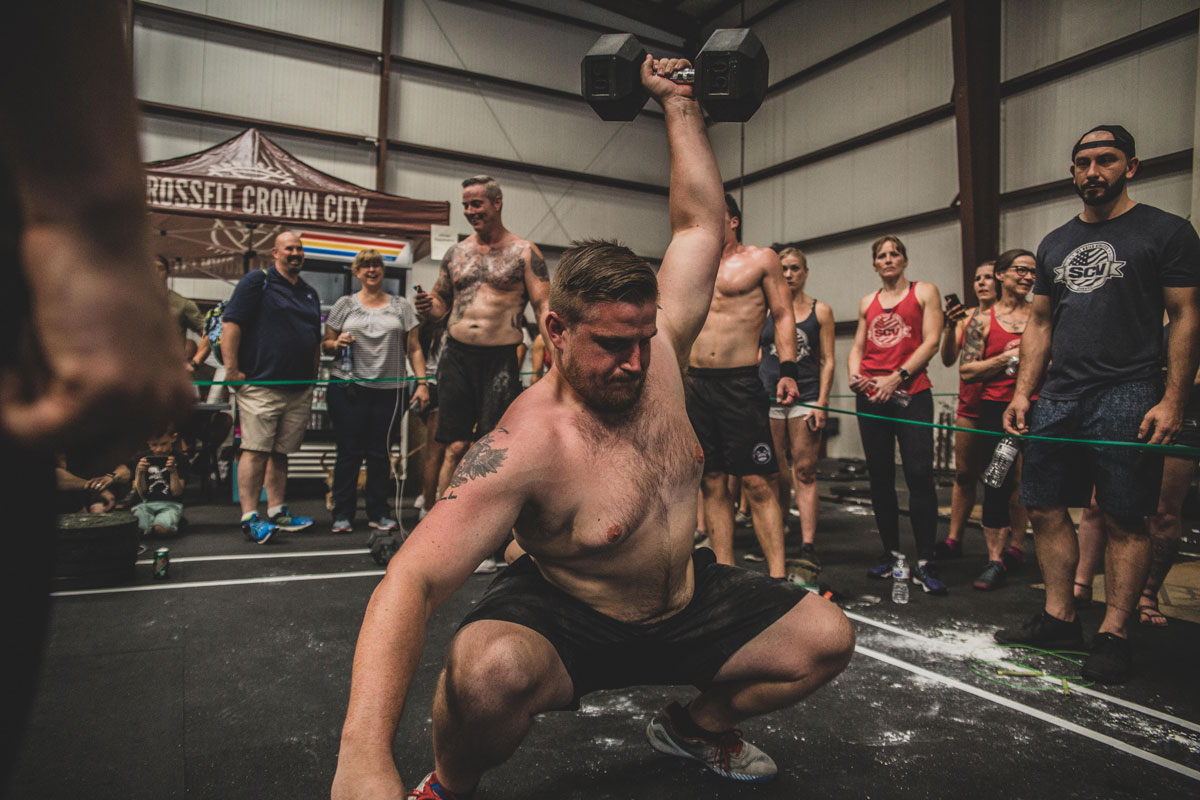 Want to share your success? Send your story, photos, and location to testimonials@trifectanutrition.com.
---
Ready to dial in your nutrition? Find the meal plan that's right for you.