Enjoy this simple, dairy-free healthy sweet potato mash recipe; we spiced it up by adding ground cinnamon and cardamom. We know you'll love this recipe, as it can be easily added into your weekly meal prep for lunch or dinner time, or put it to use as a show-stopping side-dish.
About this recipe
This one-pan recipe can be prepared in the oven or a slow cooker with only 2 ingredients; sweet potatoes and coconut milk. Simply combine them and roast until the potatoes are tender, then mash (for a quick mash, we recommend using this hand-held blender, the Breville all-in-one)!
1 cup of this healthy mash contains:
130 calories with 19 grams of carbohydrates, 6 grams of fat, and 2 grams of proteins.
Add in herbs and spices to maximize the flavor. Experiment with different combinations or find seasonal inspiration:
Fall: nutmeg, pumpkin spice, cinnamon, allspice,
Summer: Chinese five spice, dill, cilantro, mint, tarragon, thyme
Winter: sage, ginger, turmeric, rosemary, cardamom
Spring: lavender, basil, chili powder, chives
Bring some variety and excitement to your recipes by moving away from the classic salt and pepper seasoning to utilizing various herbs and spices, adding calorie free flavor and nutritional value.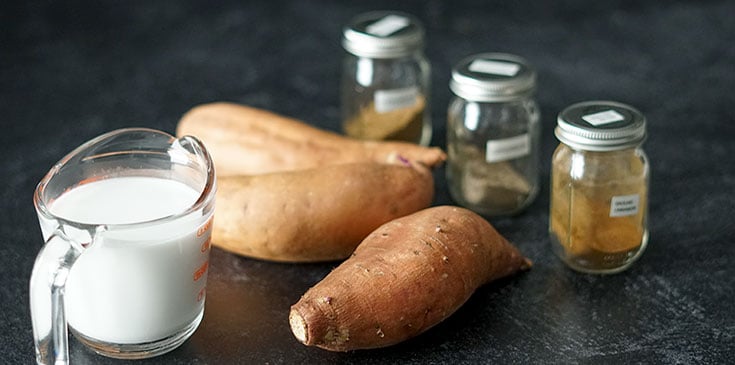 How to Prepare Healthy Mashed Sweet Potato Recipe
Prep time: 5 min
Cook time: 25 minutes
Servings: 4
Ingredients
3 medium sweet potato, large diced
1/2 cup coconut milk (or other dairy-alternative)
½ teaspoon cinnamon, ground
½ teaspoon cardamom, ground
½ teaspoon coriander ground
1 teaspoon salt
1 teaspoon apple cider vinegar
Step 1: Rinse Sweet Potatoes and Cut
Preheat the oven to 425 degrees.
Rinse off the sweet potatoes and leave the skin on, then dice into large chunks (1" x 1") and place them into a deep sided baking dish.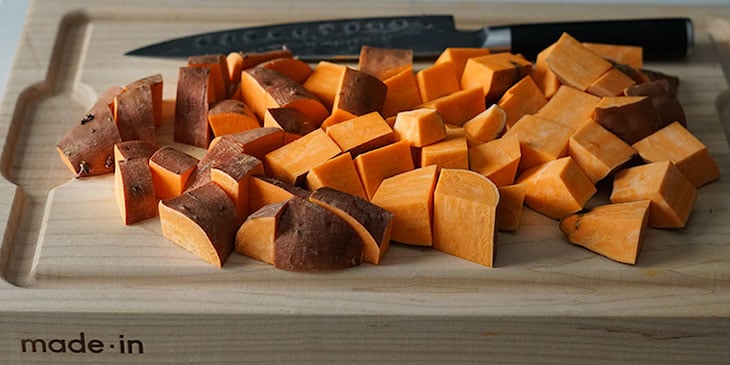 Step 2: Add Coconut Milk and Spices
Add the coconut milk and any spices you want to use to flavor your roasted sweet potato mash. No need for extra calorie dense ingredients like sugar, maple syrup, brown sugar, or coconut oil.
Roasting, not boiling, the sweet potatoes draws out their natural sugars and combined with coconut milk provides organic sweetness. Feel free to substitute dairy if you'd like or other dairy-free milk alternatives.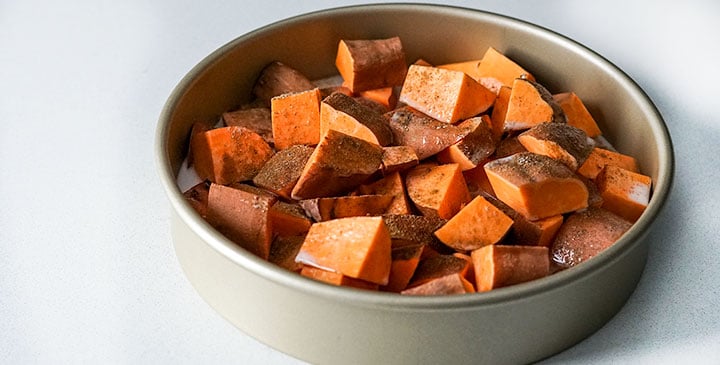 Using coconut milk in lieu of milk and butter is a quick swap to reduce calories and achieve a healthy mashed sweet potato recipe with the same velvety consistency and sweet flavor.
Step 3: Cover with Foil and Bake
Cover the dish with foil and bake for 25 minutes, until sweet potatoes are fork tender.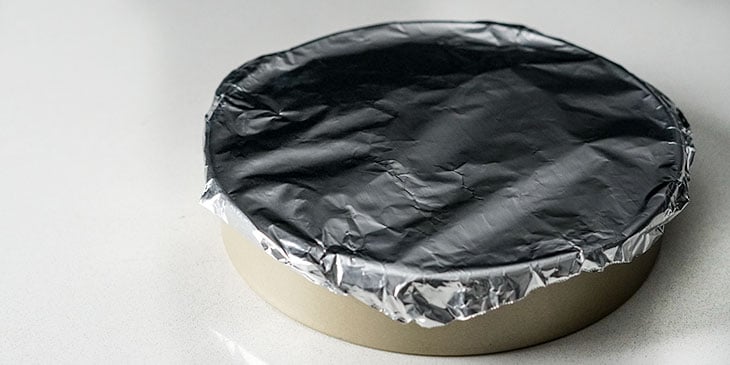 Step 4: Remove from Oven and Mash
Carefully remove the dish from the oven and mash with a potato masher or use an immersion blender for a smoother texture, we used our hand-held blender Breville all-in-one for a quick blend and clean-up!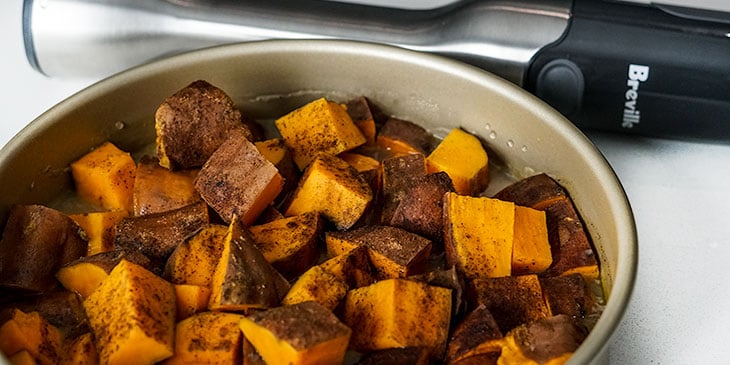 Once blended, season additionally with spices, lemon juice, or apple cider vinegar. Using acidity as a seasoner will add brightness and help round out the flavor of any recipe.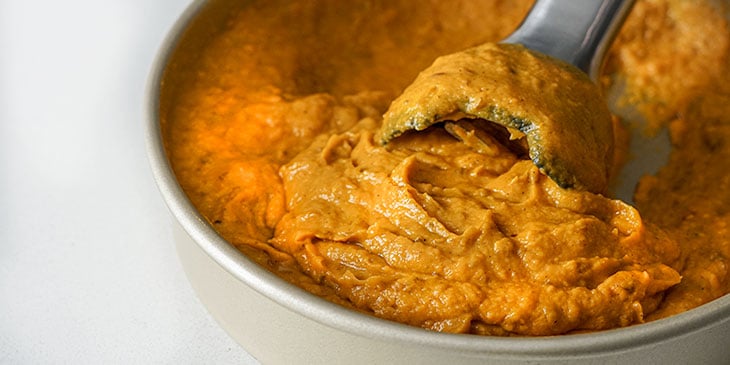 Meal Prep Tips
If you're including this recipe in your weekly meal prep, roast off a few extra whole sweet potatoes and try out this Paleo Chicken Pesto Stuffed Sweet Potato or Vegan Southwest Stuffed Sweet Potato.
Or check out these other sweet potato centric recipes:
Don't feel like making this mash? Purchase some of our a la carte ready-to-eat mashed sweet potatoes.

Want to get more out of your weekly meal prep efforts? Stick to your calorie goals and maximize results with this free meal prep toolkit for weight loss. An RD-written guide complete with macro meal planner, food lists, and expert advice to help you lose weight quickly.