As an avid nutrition coach, Bonnie's enthusiasm for health and fitness drew her to RP and she began using Trifecta to relieve the stress of meal prepping. After working with a nutritionist to dial in her diet, Bonnie was able to overcome her hormonal issues to ensure a lifetime of happiness with her new son. Read Bonnie's full story below to learn about her experience with Trifecta and how she uses A la Carte foods to keep her properly fueled.
"I could have continued to do my own meal prep, but Trifecta really helped me with the time aspect."—Bonnie Ackerman, Madison, MS.
Meet Bonnie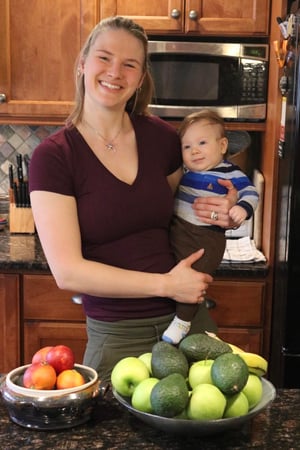 I am a former gym owner and have been a nutrition coach for four years now. I currently own a nutrition company, and just became a new mom! I am very passionate about health, fitness, nutrition and pretty much everything involving human optimization—doing things that are going to give us the best results to carry us a long time in life—which of course is more important to me now that I have a little one at home. I had a very easy pregnancy and delivery and I attribute a lot of that to my dedication to health, fitness, and nutrition and Trifecta played a huge part in that. I'm also an avid gardener and I really enjoy reading and learning.
Getting Started
A couple of years ago, I was involved with Renaissance Periodization and they formed a partnership with Trifecta. I was doing my own meal prep and at the time, we still owned the gym so I was working full time and barely had time to cook and clean. So, I took advantage of some promotions and started getting A la Carte from Trifecta.
"What was so attractive about this meal delivery, aside from it being bulk meal prep, was the quality of the food—grass-fed beef, wild caught fish, free-range chicken—and that helped seal the deal for me. When I compared the price to quality, it totally made sense so I decided to go with it."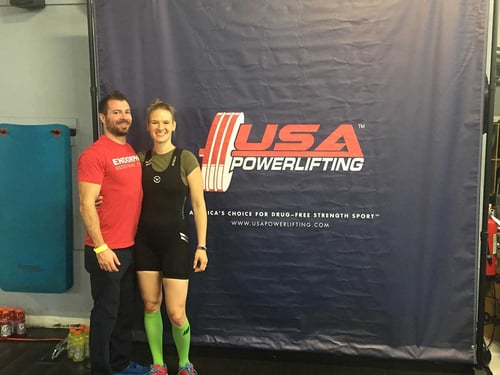 I've probably been with Trifecta for more than two years and my experience has been great. If I ever do have an issue, which is certainly not often, they respond immediately and it's always over and beyond what I would expect. The portions are very consistent and they have grown and expanded into making sure all of that is taken care of.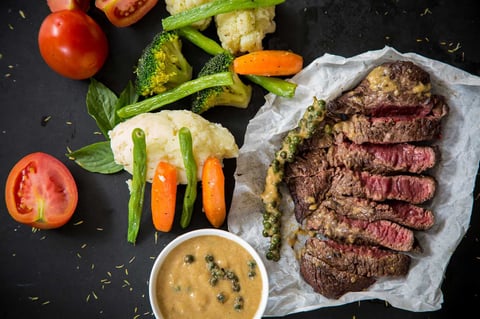 Staying on Track with My Health Goals
I've always tried to maintain a good body composition, stay healthy, and perform well in the gym. I could have continued to do my own meal prep, but Trifecta really helped me with the time aspect of not having to worry about going out and buying the food, then cooking it myself. The biggest benefit is my time management, because I can focus on more important things in life.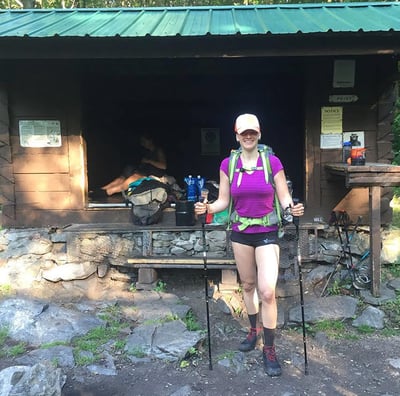 Trifecta has affected my diet in the sense that I don't regularly have access to elk or basa (two of my favorite proteins) so it does give me a few more options that I wouldn't have otherwise. I also just started getting cod and have gotten venison in the past, but the salmon is by far my favorite!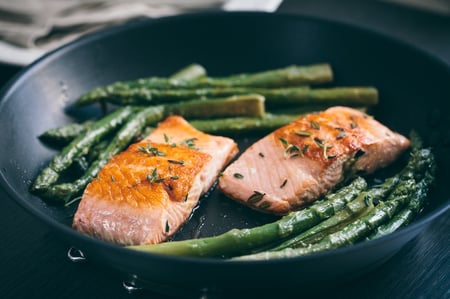 Dialing in My Nutrition
I've had hormonal issues for a number of years, kind of going on and off of my menstrual cycle which I think is common in the fitness industry. I don't think a lot of women either know about it or know that it's as important to talk about as I believe it is.
So obviously, now having a new child, that was a big concern for me: making sure my diet aligned with my activities and my health goals so that I could be fertile enough to have a child.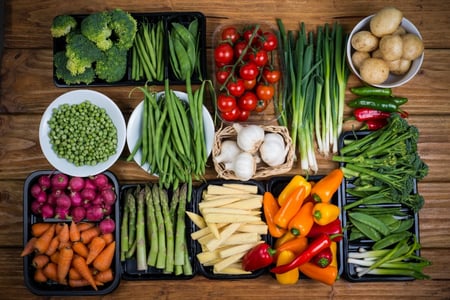 Getting my nutrition dialed in was something I've overcome in the last few years; I went to a couple different doctors and all they wanted to do was put me on pills until I met a nutritionist, who then wanted to take a different standpoint. Together, we really focused on my vitamins, minerals, all my micronutrients, then looked at my macros as well to make sure that I was getting enough food for the activities I was doing. Taking control of my nutrition really sealed the deal and worked for me.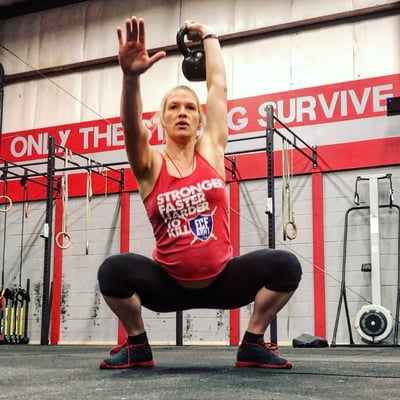 A Healthy Tip
"Just pay more attention to what you're eating during the week because you need to eat to nourish your body more than the satisfaction of your mind, and I do think there is a difference between the two."
Food is fuel—not every meal has to be an experience. As a nutrition coach, I run into a lot of clients that feel like every meal that they eat needs to be a recreation of a five-star chef and they get really stressed out because a meal-prepped lunch is bland. I try to help coach them and tell them to let their every day meals—breakfast, lunches, and weekday meals—be enjoyable, but they don't have to be fancy. Then, when you go out on the weekends or go out with family, that can be your five-star experience.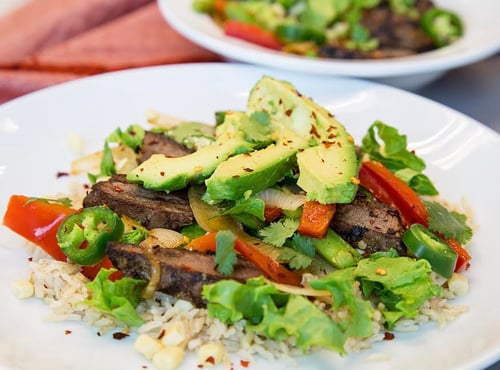 Want to share your success? Send your story, photos, and location to testimonials@trifectanutrition.com.
Ready to dial in on your nutrition? Find a meal plan that's right for you.