Yes, it is possible to live a keto lifestyle this holiday and splurge on your favorite flavors! We've pulled together the perfect keto thanksgiving guide to get you started. Learn what to eat, what to avoid, how to stay on tack and calculate your total net carbs this Thanksgiving, using our favorite keto recipes below.

How to Stay in Ketosis this Holiday
While holidays are typically a time when most people cheat on their diets or abandon healthy eating all together, it is possible to still enjoy many of your holiday favorites and still stay on track - especially if you are following a keto diet.
As long as you are counting macros (keeping your carbs below your threshold for ketosis), you should be able to easily stay in ketosis all season long without trouble.
Of course, if you are following a ketogenic diet for weight loss, remember to still track your daily calorie intake - creating a calorie deficit is still the only proven way to promote weight loss. And you might end up gaining weight this holiday if you aren't careful.
How to Get back Into Ketosis
If you do fall off and indulge in a little too many carbs or alcohol, and pull yourself out of ketosis, don't sweat it. You are human and successful dieting is not about being perfect as much as it is about being consistent - which means getting back on track when things go astray.
You can get back into ketosis the same way you got into it in the first place. By restricting your carbs and following a ketogenic diet. The amount of time this takes can vary from one person to the next, and may also depend on how long you've been on a keto diet in the first place.
No matter what happens this season, be patient with yourself and take the time to enjoy it. And don't beat yourself up if you don't stay 100% keto all of the time. And remember, one day of treats is not going to undo months of hard work - even if you have to take the time to get back into ketosis, you can still lose weight in the long run.
Your Ultimate Keto Thanksgiving Meal
With a few simple substitutions and a little mindfulness, your thanksgiving meal can be completely keto and within your daily carb range. Because of keto's focus on high fat and savory proteins, you might even be surprised how many of your favorite dishes can still be enjoyed or easily adapted to fit your diet needs.
Here is your guide to a dream worthy Keto Thanksgiving Feast, that won't leave you feeling guilty!
TIP: Use the net carb amounts noted to plan your full meal and ensure you stay within your desired carbohydrate range for ketosis.
Keto Appetizers
Start the party off right with these simple keto snacks and quick bites: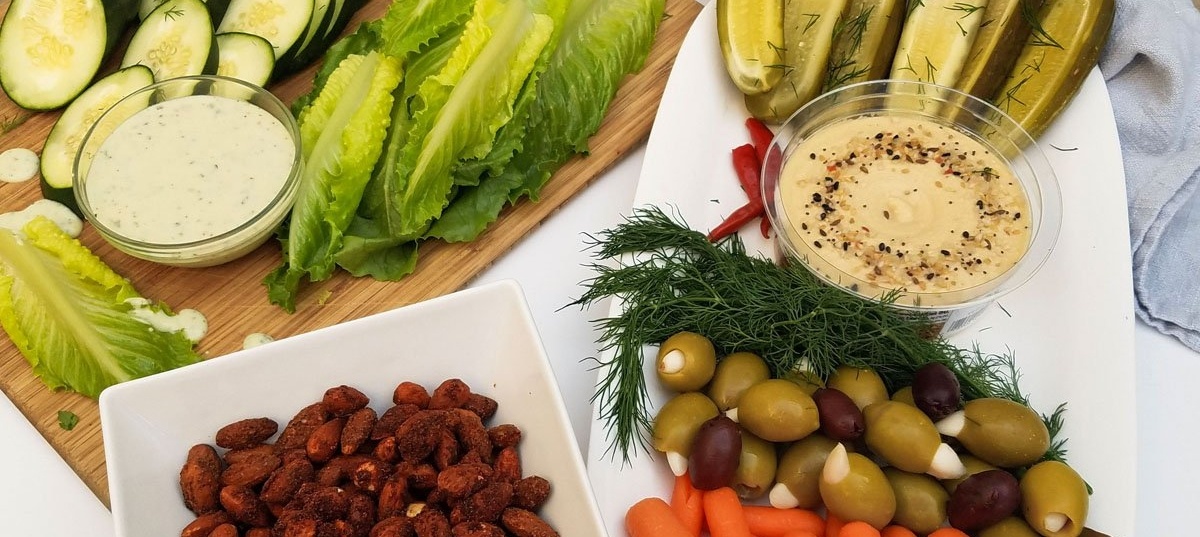 Dips and Spreads
Pair your favorite low carb veggies with any of the following dips (store bought or homemade) and you've got a super easy app with little to no cooking needed.
Hummus - 1g of net carbs per 2 Tbsp
Guacamole - 0g

net carbs per 2 Tbsp

Sugar-Free Ranch or Blue Cheese Dressing - 1g

net carbs per 2 Tbsp

Pimento Cheese - 1g net carbs per 2 Tbsp

Spinach & Artichoke Dip - 1g net carbs per 2 Tbsp
Best Low carb veggies for dipping:
R

adish -

<0.25g

net carbs per radish

Romaine leaves - <0.5g

net carbs per leaf

C

elery -

<1g

net carbs per 1/2 cup chopped

C

ucumber - 1g net carbs for 1/2 small cucumber
Cauliflower -

1.5g net carbs for 1/2 cup

chopped
Zucchini -

2g net carbs for 1/2 med zucchini

Fennel - 2g net carbs for 1/4 entire bulb

Asparagus -

2g net carbs for 4 spears

Broccoli -

2g net carbs for 1/2 cup

chopped

Jicama

- 3g net carbs for 1/2 cup
Other Keto Snacks and Easy Recipes
If you're looking to get a little more creative, here are a few more inspired ideas that are easy to make and 100% keto friendly:
Main Dish
When it comes to the main dish on thanksgiving, most options are going to be keto friendly - depending on any additional toppings, seasonings or sauces used. Avoid anything that is heavily breaded, or smothered in sauce or gravy - like honey baked ham, maple glazed pork, and of course traditional gravy. And instead opt for simple proteins you can fill up on and keep both calories and carbs under control.
Here are the best bets for a keto Thanksgiving dinner (all with 0g of net carbs):
Oven Roasted Turkey or Chicken
Rack of Lamb
Steak or Roast Beef
Pork tenderloin
Fresh Cooked Ham (without a glaze)
Keto Sauces
As for topping your proteins, even your favorite high carb sauces can still be made keto. Check out our chef inspired creations for your holiday staples:
Keto Gravy
Authentic tasting gravy without the flour? Yes, it can be done! Learn how to make gravy with the perfect consistency using Xanthan Gum. And impress your guests with a sauce that runs smoothly, has a luster look, and coats + runs off the back of a spoon smoothly. All with zero grams of net carbs. Divine!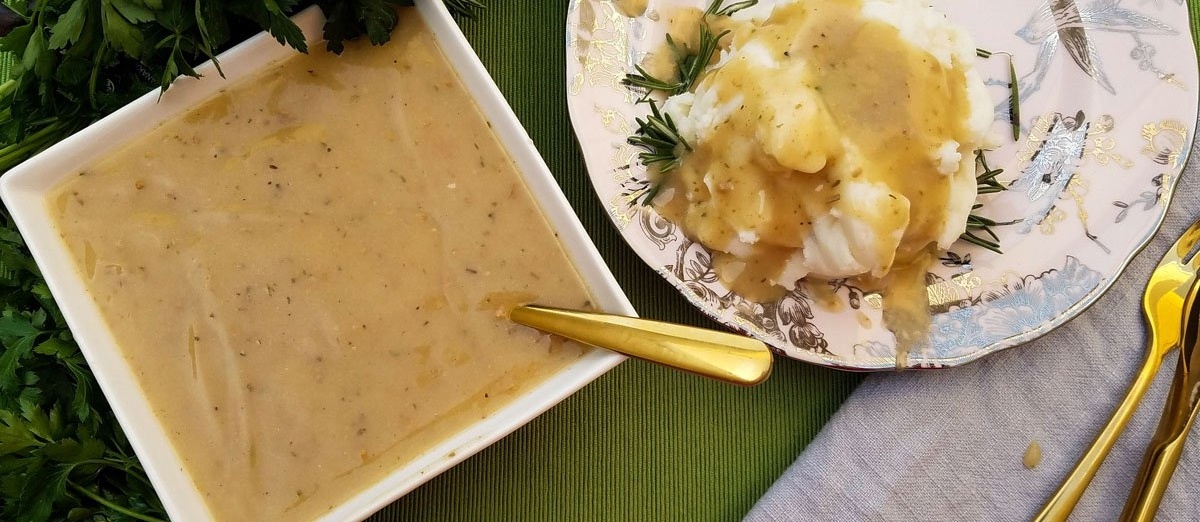 Get the full recipe here -> Keto Gravy
Keto Cranberry Sauce
Get all the health benefits of cranberries without the added sugar and too many carbs this season. This sugar-free recipe uses a little orange zest, chia seeds and erythritol, to bring the natural flavors and subtle sweetness to life. But cranberries, especially when condensed into a sauce, can still pack a decent amount of carbs - traditional cranberry sauce has roughly 19 grams of carbs per serving and this recipe will only add 8g of net carbs per 2 Tbsp.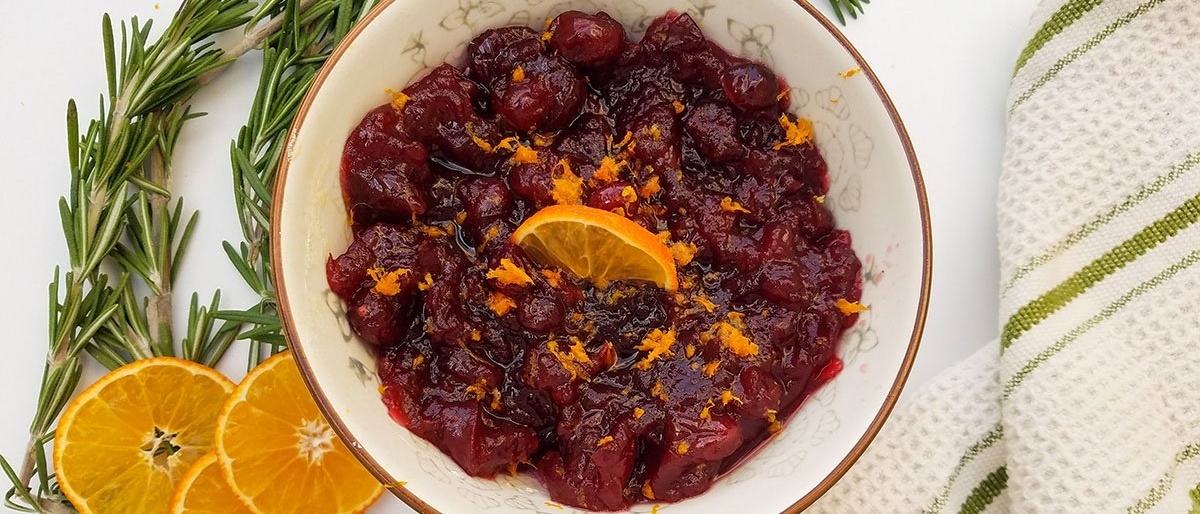 Get the full recipe here -> Keto Cranberry Sauce
Side Dishes
The best keto sides are going to pack a lot of low carb veggies and healthy fats - of course on a ketogenic diet, some options can even get a little decadent. Skip the bread crumb toppings, traditional potato dishes, breads and stuffings and pile on some veggie forward dishes like these:
Keto Green Bean Casserole
At first sight, you might not realize how much carbs a little milk, roux and crispy onions can add to a veggie side, but a traditional green bean casserole can pack at least 10g of net carbs per serving. We've got a recipe that drops this down to 4g of net carbs and tastes like a creamy, crunchy dream come true!
We used heavy cream, cream cheese and a nut topping to make this holiday side more keto focused.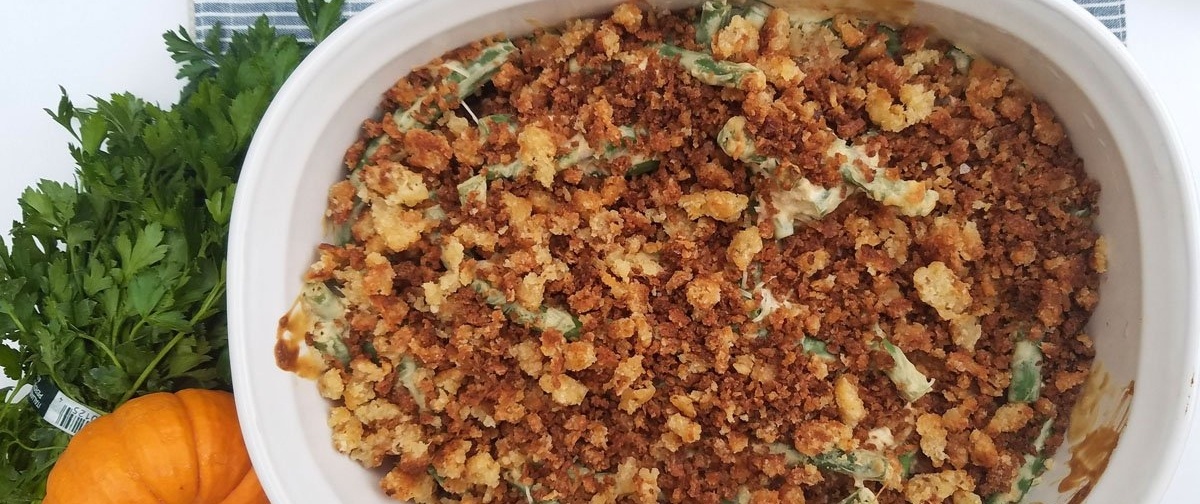 Get the full recipe here -> Keto Green Bean Casserole
Keto Brussel Sprouts
Brussel sprouts are another veggie where carbs can add up quickly when certain sauces and ingredients are added - skip maple glazed anything if you are trying to stay keto. But with portion control in mind, a hefty 1 cup serving of brussels should only add 4.5g of net carbs.
Pan sear or roast brussels in olive oil or coconut oil, add some sugar-free bacon, and season with salt and pepper for a super easy and delicious keto side dish.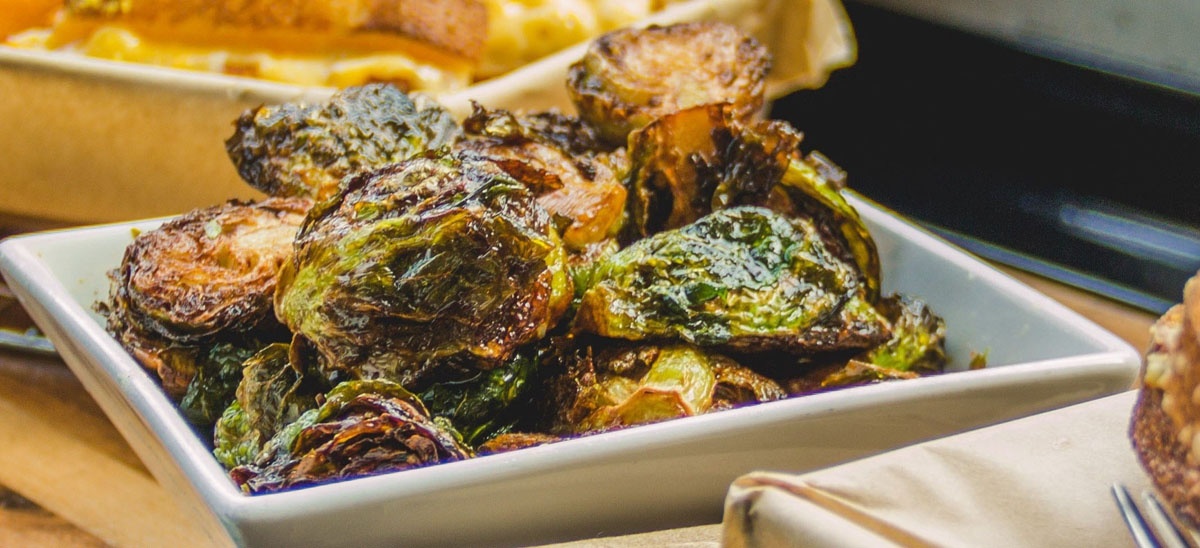 Keto Cauliflower Mac and Cheese
I repeat. You do not need to skip the mac and cheese this year! Cauliflower, the most versatile low carb ingredient we could ever imagine, comes to the rescue again. We promise everyone will love this cheesy cauliflower mac and cheese, that is 100% keto. It will add 5g of net carbs per serving and it couldn't be easier to make.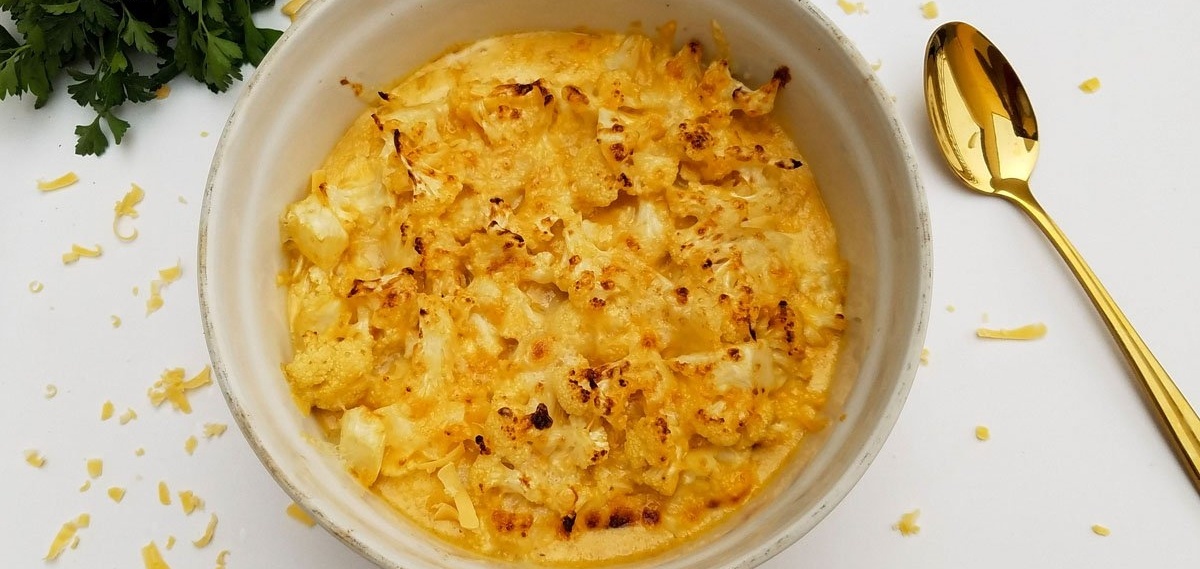 Get the full recipe here -> Cauliflower Mac and Cheese, Keto
Keto Mashed Cauliflower
While we are still working on the perfect keto substitute for sweet potatoes, a good cauliflower mash will do the trick for traditional mashed potatoes. This recipe is as easy as they come and is one that just about everyone will enjoy - no matter if they're counting carbs or not. It packs only 5g of net carbs a serving, and pairs perfectly with our keto gravy recipe above.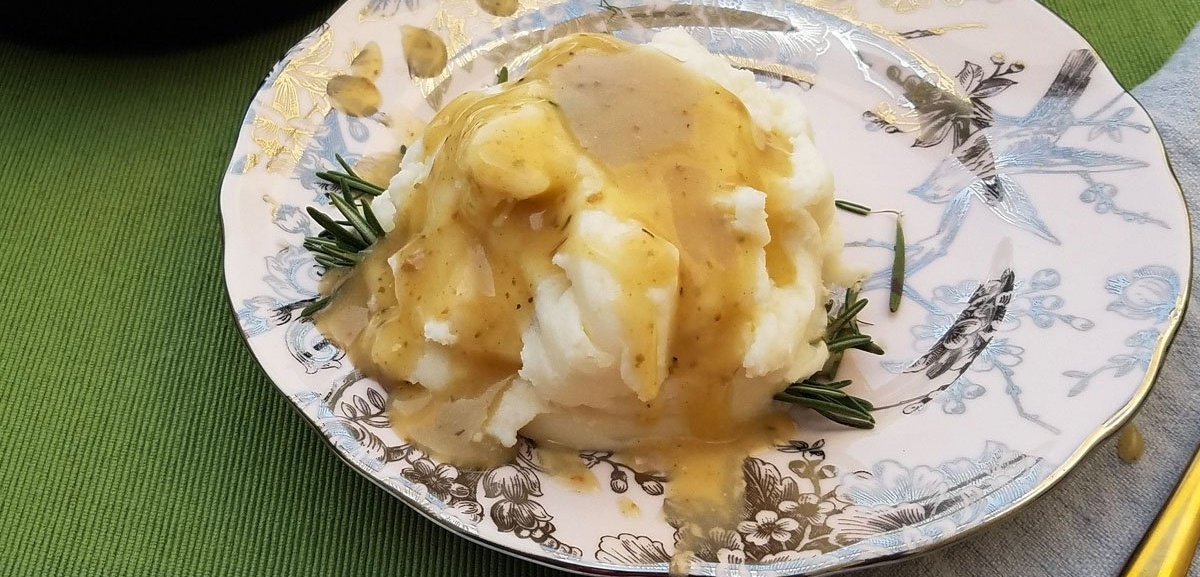 Get the full recipe here -> Keto Mashed Cauliflower
Keto Stuffing
Stuffing can really be any dish flavored with the essence of your roasted turkey - bread is not required! While many keto stuffing recipes are using keto bread as a substitute, we like this recipe that focuses on clean, whole food ingredients that still packs all the flavors you're looking for - with only 4g of net carbs per serving. Both cauliflower and mushrooms can bring good "bread"-like texture (it's all in the cooking technique), and then all you need to do is add your favorite keto ingredients and enjoy!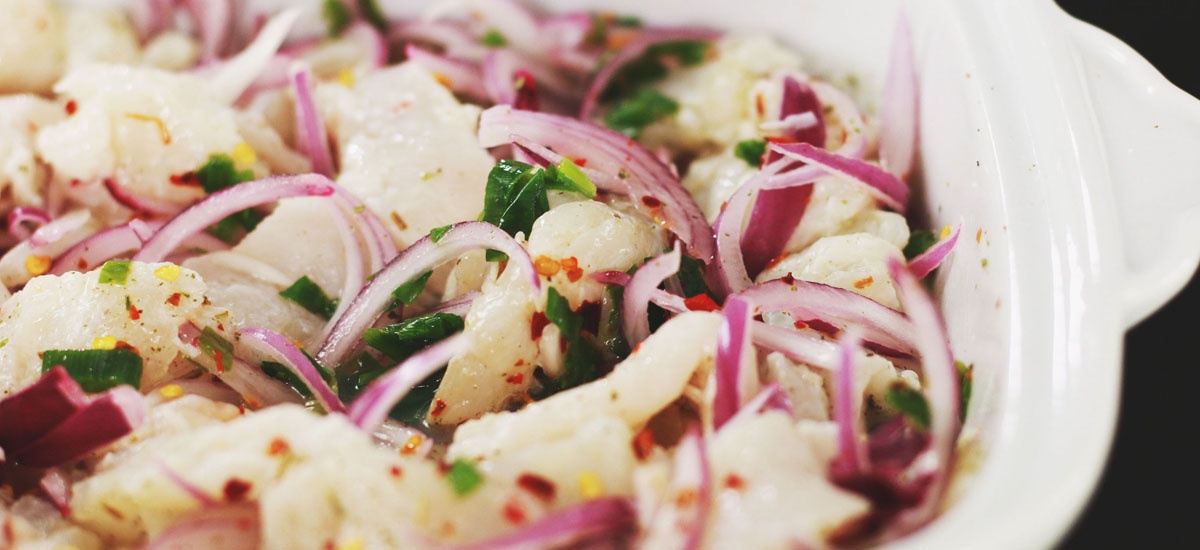 TIP: Want to stock up on keto sides without having to cook? All of our a la carte veggies are keto friendly and ready for your holiday dinner. Just heat, season as you desire and enjoy!
Healthy Keto Desserts
Dessert does not have to be loaded with sugar to be indulgent. And in some cases, dessert can even be "healthy", or at least add some beneficial nutrition to your holiday feast. Here are some of our favorite keto dessert recipes to end your meal just right:
Keto Pumpkin Chia Pudding
Want to watch your calories and carbs, but still enjoy a dessert that feels traditional? This pumpkin chia pudding tastes just like Thanksgiving in a cup but without any guilt included. This recipe is loaded with vitamin A, fiber and heart healthy fats that will leave you feeling good from the inside out. Just swap out any added sweetener with a sugar substitute like splenda, stevia or erythritol, and you'll have a keto pumpkin pie flavored dessert for only 4g of net carbs per serving.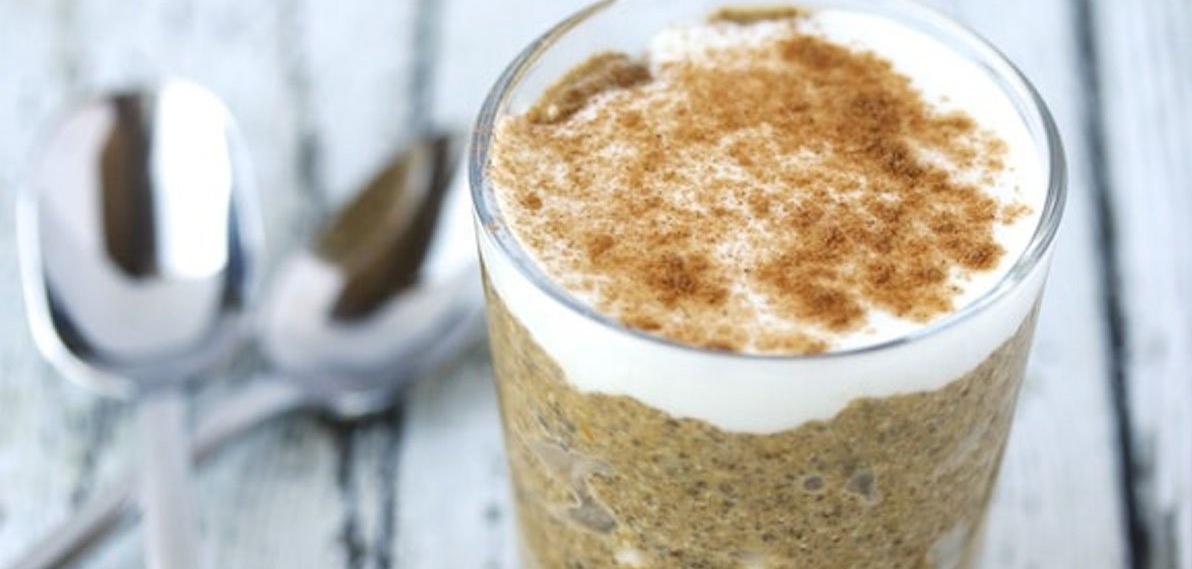 Get the full recipe here -> Pumpkin Chia Pudding
Keto Chocolate Pudding
Are you a chocolate lover? Not only is this dessert keto, but it's also loaded with good nutrition from avocado and cacao. You won't miss the sugar in this one - and might even fool some of your friends and family into thinking it's more indulgent than it appears. Not to mention, it has only 1g of net carbs per servings!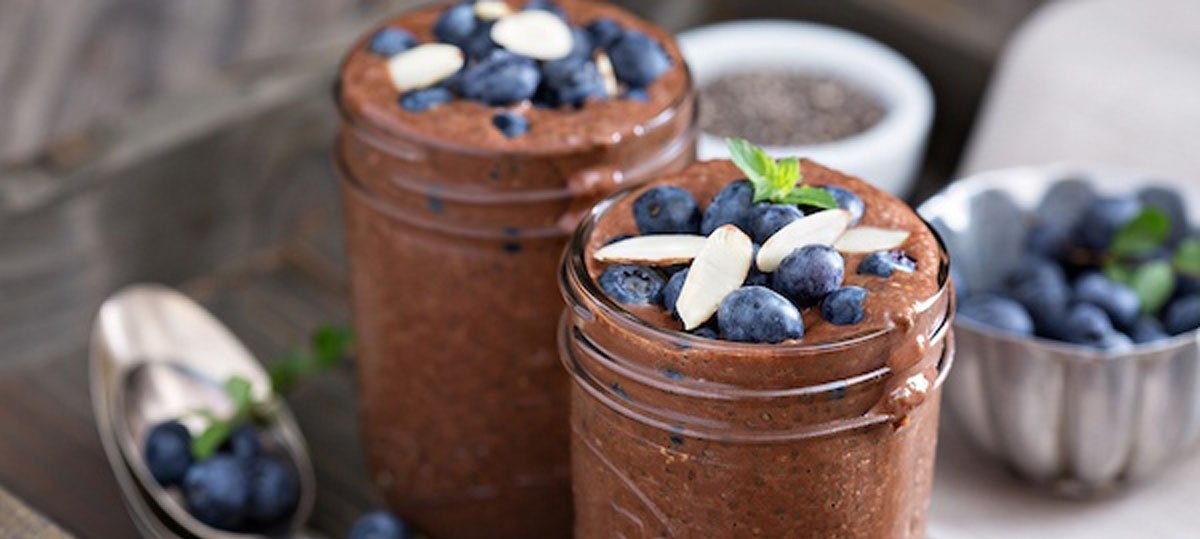 Get the full recipe here -> Keto Chocolate Pudding
Keto Alcohol - Best Drink Choices
Of course, don't forget to account for any cocktails you indulge in. There are a number of low carb options you can still enjoy on a keto diet. However, alcohol can provide a lot of excess calories (7 calories per gram), so if you're trying to sloe weight, make sure you pay attention to how many drinks you're having throughout the holidays.
Here are some low carb keto drink options you can still enjoy on special occasions:
Low Carb Alcohol
Vodka - 0g of carbs per 1.5 ounce
Gin - 0g

of carbs per 1.5 ounce
Rum - 0g

of carbs per 1.5 ounce
Whiskey - 0g

of carbs per 1.5 ounce
Tequila - 0g

of carbs per 1.5 ounce
Scotch - 0g

of carbs per 1.5 ounce
Bourbon - 0g

of carbs per 1.5 ounce
Light beers - 5g

of

carbs per
TIP: use sugar-free mixers to keep your cocktails low carb, like fresh citrus, soda water, or diet sodas.
White Wines
Sauvignon Blanc - 2.85g of carbs per 5 ounce glass
Pinot Blanc

- 2.85g of carbs per 5 ounce glass

Pinot Grigio -

3g of carbs per 5 ounce glass

Resiling - 5.5g of carbs per 5 ounce glass
Red Wines
P

inot Noir -

3.4g of carbs per 5 ounce glass

M

erlot -

3.7g of carbs per 5 ounce glass

Cabernet Sauvignon - 3.75

g of carbs per 5 ounce glass
It is also important to remember that while some alcohols may be low carb or carb-free, overdoing it not only adds calories, but may also impact your overall keto diet success. When you drink a little too much, your body will prioritize metabolizing alcohol before anything else - and this process of detoxifiying your system occurs in your liver (so does ketone production!). Which means, your liver is going to move away from producing ketones temporarily. This can effect individuals differently and may cause some undesirable side effects.
Not to mention your willpower and self-control starts to slip, and you might end up indulging on high carb foods a little more than planned. Ketosis should resume as normal once your system is clear, but drinking too much, too often, on a keto diet is definitely going to impact your overall fat loss in the long run.
Other Non-Alcoholic Keto Drinks
Water
Sparkling water/club soda
Tea and coffee, unsweetened
Flavored water with no added sugar
Wheat grass or other green vegetable juices made without fruit
Artificially sweetened beverages
Keto Meal Planning All Year Long
Thanksgiving aside, success on a keto requires you to stick to it for more than a day or two. And even if you overdo it just a little too much during the holidays, remember to get back on your keto meal plan and keep your calories and overall nutrition going strong.
If you find it hard to juggle meal prepping for a keto diet on your own and/or sticking to keto approved foods, consider opting for a keto meal delivery program that does all the hard work for you. Trifecta's keto meal plan will not only keep your macros on point, but you'll get fresh made keto meals delivered straight to your door - all you need to do is enjoy!
Interested in learning more?