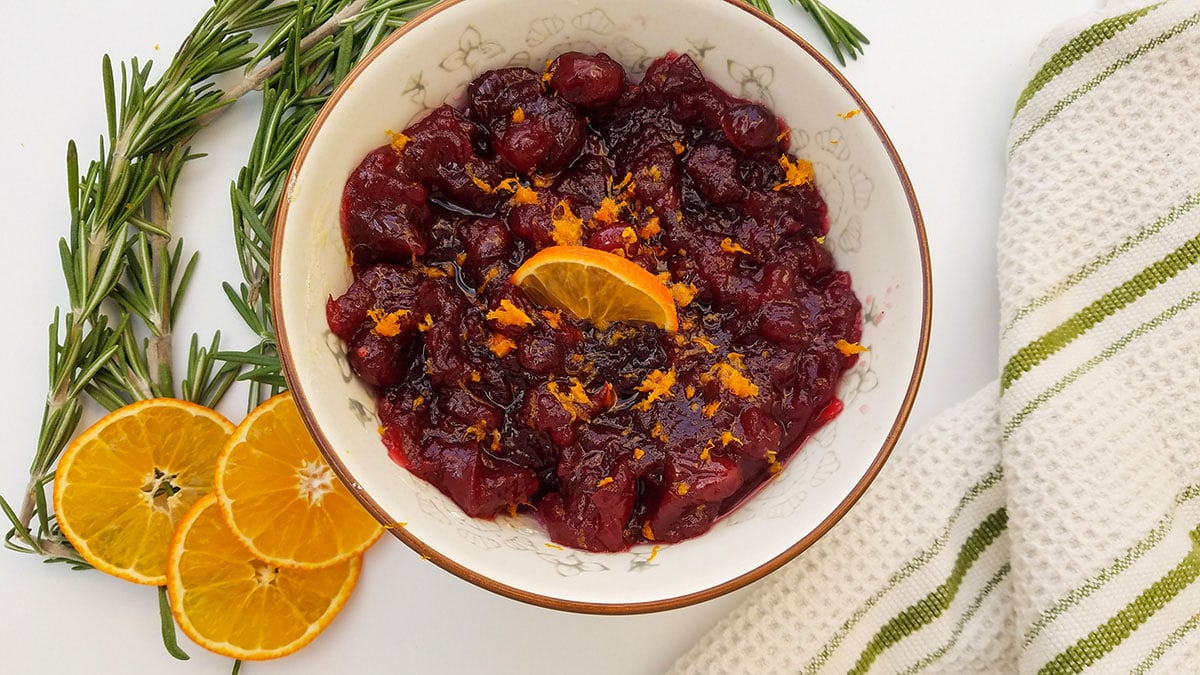 For your Holiday party, or for just about any day...
I love cranberries - not only because of the flavor, but also due to the deep, rich nutrients it contains. Some studies even suggest that amongst other berries, cranberries are a great dietary source of bioactive compounds (BAC), that may support heart health and reduce the risk of urinary tract infections (1,2,3).
But cranberries can also be high in carbs, and cranberry sauce in particular is usually sweetened with sugar - making it a food to avoid on any keto diet. Luckily, with the right portioning and a few swaps of ingredients, you can still enjoy this sweet and nutrient rich berry with your keto thanksgiving meal.
There are two secrets to this recipe:
1. Orange zest. Believe it or not, the acid of the zest brightens up and balances the bitterness and sweetness of all the other ingredients.
2. Sugar alcohols. The secret to make it low-sugar and keto friendly is the use of erythritol, a sweetener extracted from lichens and algae.
And as a bonus, we've added chia seeds for even more fiber and healthy fats to balance this keto friendly sauce. This recipe will sure brighten and fool everyone this thanksgiving and holiday party!
Recipe Notes:
Net Carbs per serving is 8g.
Omega 3:6 ratio is 3:1
Not About Cooking? We got you!
Check out our Keto Meal Plan, and get macro aligned, nutrient dense keto meals delivered straight to your door.