Burgers are America's most iconic meal. They're the centerpiece of all our patriotic holidays and the food that fuels our road trips around this massive country, with burger joints sprinkled everywhere along our winding highways. Burgers are affordable, easy and just so satisfying.
A burger is not a sandwich. It's a category all of its own and there are tons of ways to formulate your meat + bun equation. Trifecta's Chef Sky is here to show you four of her favorite recipes that will be on rotation in her backyard this summer.
Chef Sky comes to us from the very heart of burger country, Austin, Texas and there's no one else we'd want to show us the way around a perfect burger.
Each one of these burgers uses a different protein, with varying flavor and nutrition. Check out their macros and see how they compare.
Beef 199 calories 11g F, 0g C, 22g P
Bison 165 calories, 8g F, 0g C, 22g P
Turkey 170 calories, 0g F, 0g C, 21g P
Beyond Meat 270 calories, 20g F, 5g C, 20g P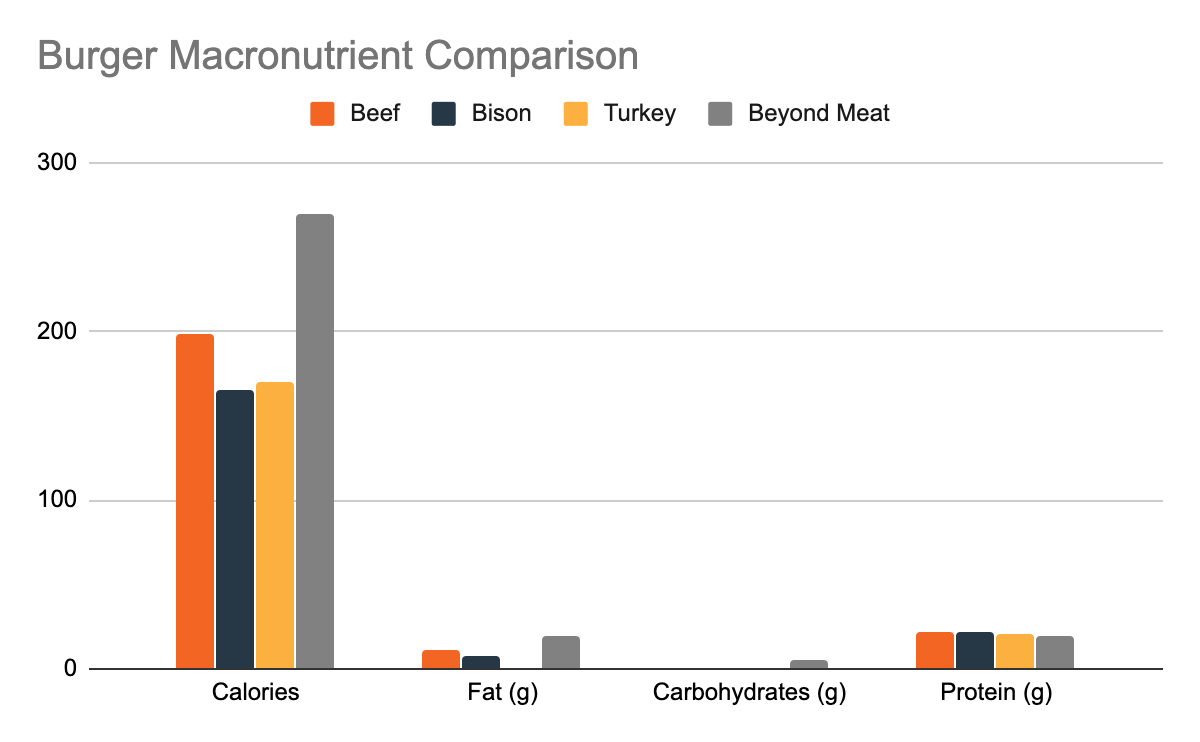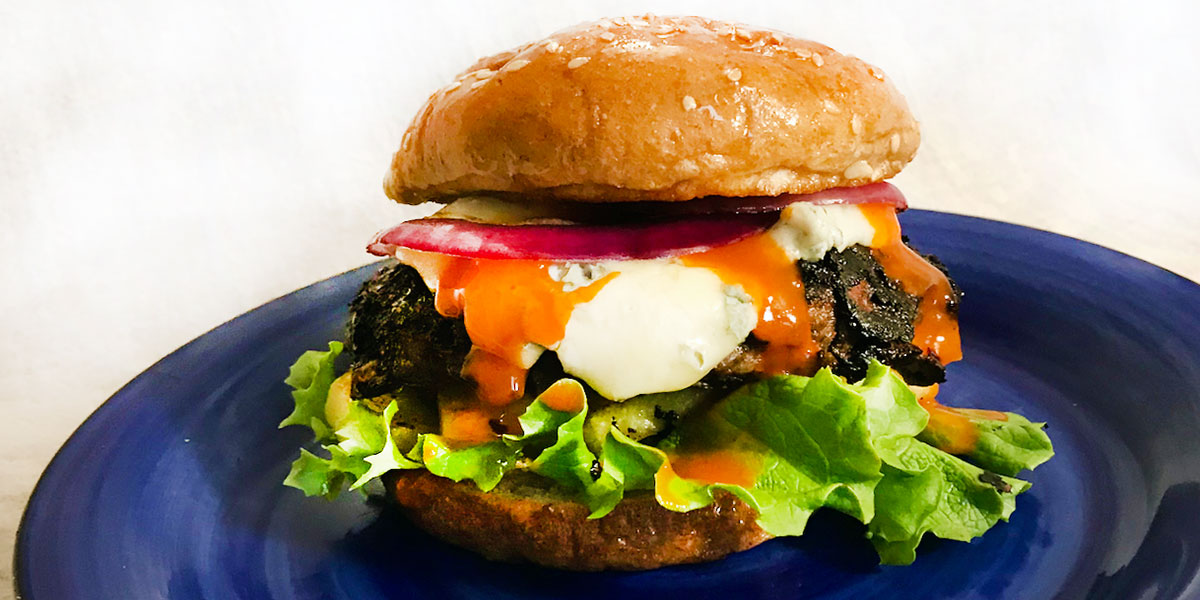 "After a long winter of hearty foods, I'm so looking forward to the sweet, spicy and tangy flavors of summer," says Chef Sky. "This burger is a celebration of all that."
The burger starts off with a lean patty of bison, not beef (does it get more American?). The bison is a little sweeter than beef which plays perfectly with the flavor profiles of the other ingredients.
Chef Sky also grills the onion and pineapple to bring out big, robust flavors. The bleu cheese gives the burger a melt in your mouth tang and the splash of spicy buffalo sauce to top it all off balances the sweet ingredients to perfection!
It'll make your mouth water and your brow sweat. Grab an ice cold lemonade to pair with this summer treat.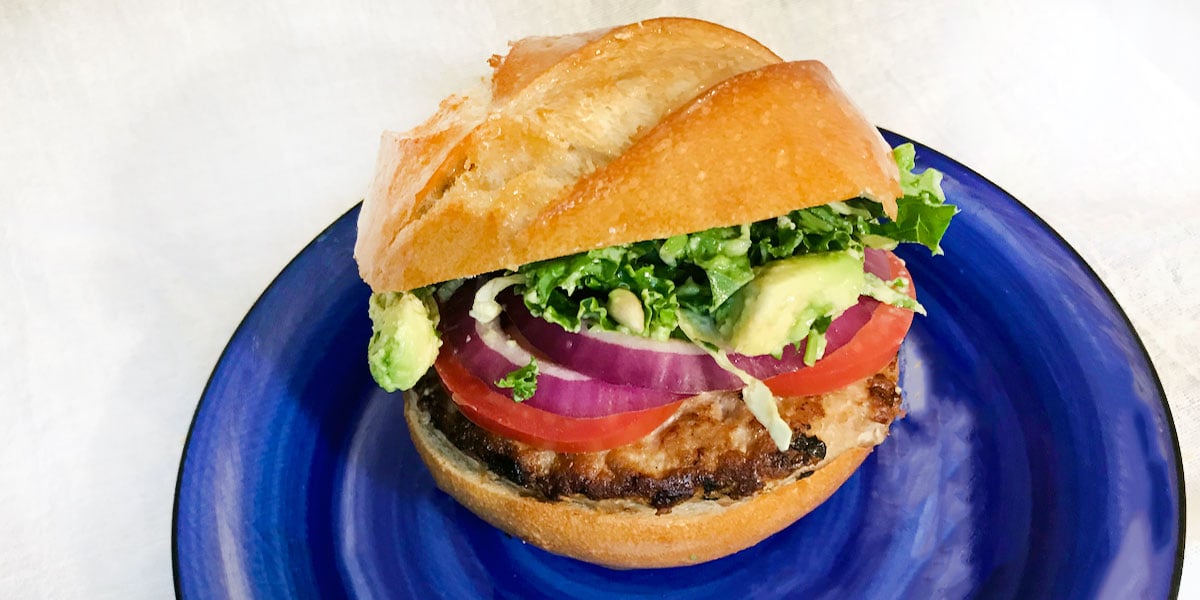 Turkey is an awesome meat for grilling. Super lean, juicy, and full of mild flavor, this burger is nothing like the Thanksgiving slices or sack lunch sandwiches you may picture when you hear turkey. Remember, a burger is not a sandwich!
Turkey is the perfect template for the bright, fresh flavors that you'll top your burger with. To compensate for the leaner meat, a generous heap of fatty avocado binds the crunchy kale slaw and is livened up with a shot of lime and cilantro.
This burger is a symphony of summer flavor and won't have you reaching for the bottle of sugary ketchup the way most bland burgers will.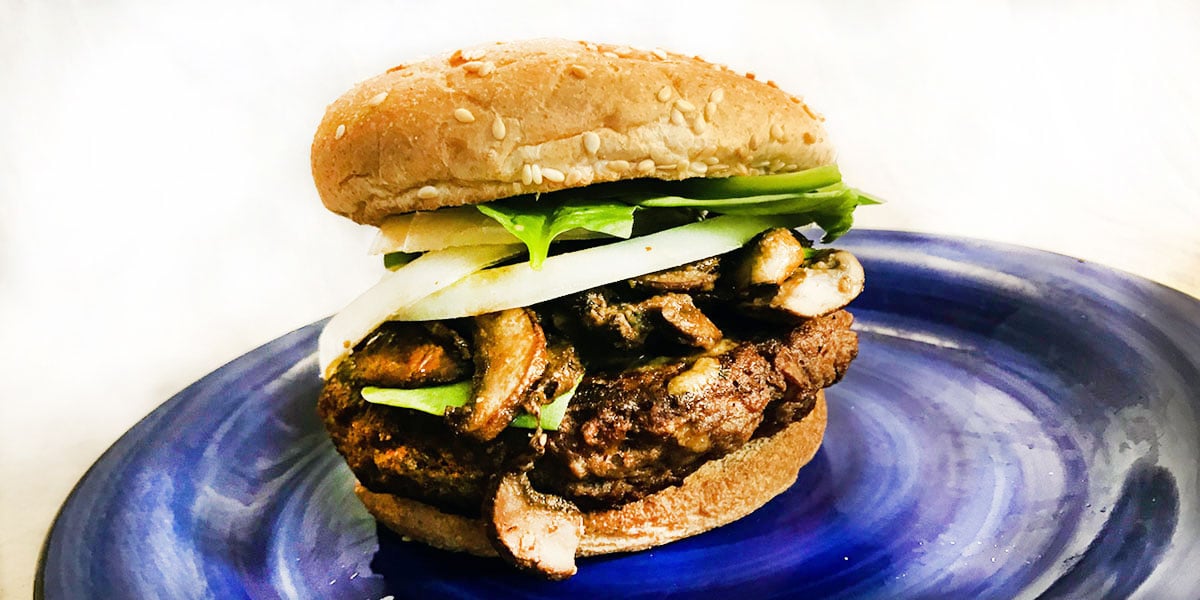 This bad boy is a meat free umami bomb that needs to be seen to be believed (or eaten to be understood?). Either way, you won't be missing the meat with this savory vegan burger.
Gone are the days of hockey puck veggie patties exiled to the far corner of the grill, drying out in the summer sun. In fact, if you're grilling beef burgers alongside these Beyond Meat patties, make sure you're keeping track of which is which.
Plant based patties are practically indistinguishable from their bovine brothers these days, and with the umami packing portobello on top, these'll have vegans feeling like they're breaking the rules.
You're going to want to bottle Chef Sky's sauce for this one, so go ahead and make extra.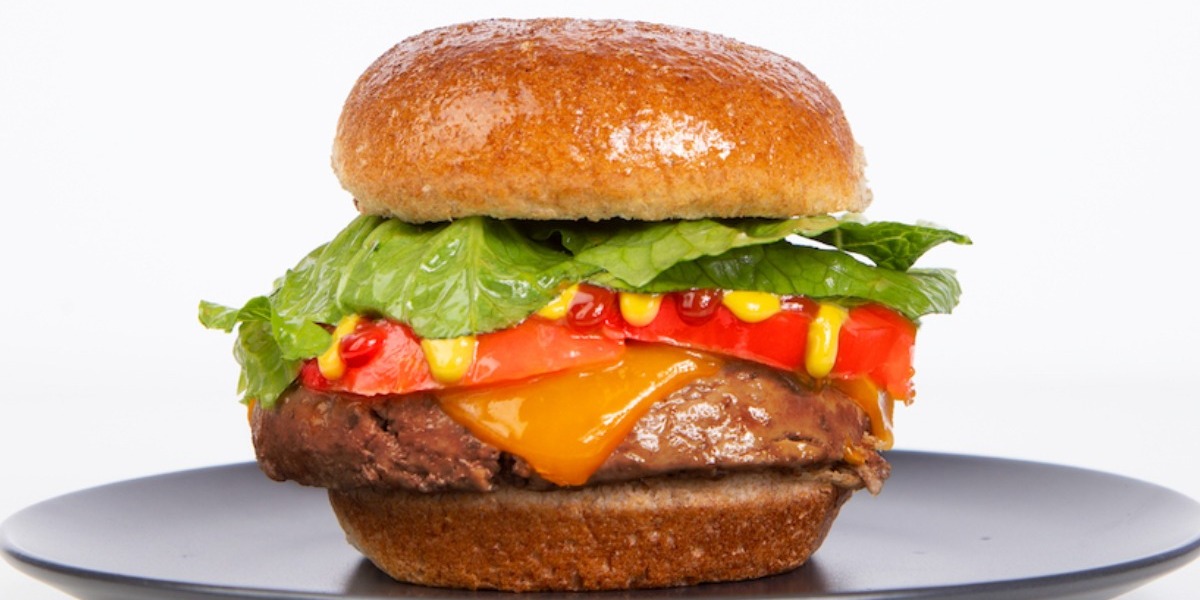 There's nothing like a classic. Take one look at that beautiful burger and you can taste the fresh beef and tangy mustard that makes your mouth water. You can smell the charcoal and cut grass. It's predictable but just what you were waiting for. Just like summer itself.
The best part about this quintessential backyard burger is how fast it comes together. You can't get through a drive-thru line in five minutes, but with Trifecta's prepared ingredients and a few quick knife cuts, you'll be back in the summer swing in no time.
Like any good summer vacation, the details are all up to you. Dress this burger with your favorite toppings and condiments, next to a summer salad and a briny pickle spear.
We'll be over in five!
Make Your Own Guilt Free Burger
Burgers are the classic American food because they're quick, affordable and delicious. And like Americans, we all put our own unique spin on things.
Try all of Trifecta's burgers, now available together in our Burger Bundle, for burgers at home that've never been easier. And with Chef Sky's healthy and satisfying recipes, you can enjoy burgers every week, guilt free.
Have fun this summer and eat well!