How to Find Fast and Healthy Low Carb Meals
When looking for the ultimate in low carb convenience, you have only a few options that require minimal to no cooking:
All of these choices are good to have in your nutrition arsenal and each has its pros and cons - to get food fast you typically have to sacrifice either flavor, nutrition, or cost.
Eating out or food delivery provides the benefit of having someone else do all the cooking and cleaning for you, but you lose a lot of control over the nutrition and put your faith in the server or establishment to assist you in your low carb efforts. If you are constantly eating out, chances are you are eating too many calories, and this will negatively impact your desired results.
Little to no cook recipes ideally don't require any driving to a restaurant or store, and no delivery fees. But they typically require packaged or processed food items that may not have the best all around nutritional value, and probably aren't the most gourmet tasting meal you've had. These recipes work great from time to time, but aren't an ideal long term solution.
Meal prepping your dinner in advance means you can have healthy low carb meals ready-to-eat when you want them. However, this is not an immediate solution and it requires some significant effort up front to master.
There is no perfect solution (except for perhaps low carb meal delivery), and using a combination of the three solutions can help you get the most out of each. Use this list as your go-to survival guide for when you need something to eat and don't want to spend the time or waste the carbs.
15 Low Carb Meal Ideas for Eating Out
When eating a meal out and trying to stick to a low-carb diet, the best things to look for on the menu include lean proteins and low carb veggies. It's best to keep things as simple as possible and avoid too many added ingredients that can have hidden carbs.
So, collect your ingredients! This strategy will set you up with many low-carb dinner ideas to consider, including:
1. Salads
Salads are a great low carb staple and can be found just about anywhere. For the best hunger busting option, choose salads loaded with plenty of protein and healthy fats. Be mindful of high-carb toppings like croutons, dried fruit, and sweetened dressings like vinaigrettes. Olive oil and lemon juice make for a great low carb dressing from just about anywhere.
2. Stir Fry
Stir fry is an excellent way to load up on low carb veggies and protein. Skip the rice and noodles, and order the sauce on the side. You can also look for options that use a simple seasoning that likely doesn't contain any hidden sweeteners or carbs - like sesame oil, salt, and pepper.
3. Ceviche
Ceviche is high protein, simple, and naturally low carb. Look for recipes made without any fruit in it and skip the chips and crackers they serve alongside the dish.
4. Sashimi
Typically sushi comes wrapped in rice, but every sushi restaurant also has the low carb option of sashimi. Some sushi spots even have rice-free roll options to choose from. You can order veggie sides to help fill you up - like seaweed salad, roasted brussel sprouts, or seasoned green beans.
5. Grilled Meat and Veggies
Any grilled, baked, or roasted protein option on the menu is a great choice and can be paired with a simple side salad or any low carb vegetable dishes they serve. Avoid anything breaded, fried, or covered in sauces that likely have hidden carbs like alfredo, BBQ, or beer cheese sauce.
6. Kebabs
Kebabs or meat skewers are essentially grilled protein and veggies served on a skewer. Most restaurants only use minimal seasoning and sauces are rare. Forgo the side of rice or pita, and ask for a large greek salad or simple side salad instead.
7. Rotisserie Chicken
Rotisserie chicken is a flavorful alternative to grilled chicken breasts and easily pairs with any low carb veggie side option you can find. You can also grab a warm rotisserie chicken and a caesar salad bag from the grocery store for a quick grab-and-go dinner.
8. Steak
Steak is easy to find and is almost always paired with side options that include salad or low carb veggies. Look for leaner cuts like flank, sirloin, or round for fewer calories, and avoid any heavy sauces.
9. BBQ Smoked Meat (No Sauce)
BBQ without the sugar-sweetened sauce is naturally low carb and can be a decent protein choice when you don't want to cook. Look for pulled chicken or pork, brisket, or turkey and only use vinegar based sauces. Enjoy with collards or any veggie you like.
10. Lettuce Wraps
While typically served as an appetizer, lettuce wraps can usually make a good low carb meal option while eating out. You might also be able to swap out tortillas, wraps, or bread in other recipes to create your own version.
11. "Protein Style", Bunless Burger
Burgers without the bun are an easy choice when eating out, and you aren't just limited to beef patties. Try asking for any burger-like sandwich to be served with lettuce instead of a bun - lamb, bison, chicken, turkey, portobello, etc.
12. Crab Legs or Shrimp
Crab legs or peel and shrimp are both lean proteins that you can find in many seafood restaurants, that will actually fill you up. Eat them with a side of steamed veggies or side salad.
13. Veggies and Marinara
Some pasta restaurants will allow you the option to order any pasta dish without the noodles, but you will need something to replace them with. The solution - a big bowl of roasted veggies or extra protein. Just be Mindful of how much marinara you get, as this can also be a source of carbs in the diet.
14. Pho or Soup
Broth based soups that don't have any rice, noodles, or beans in them can be a low carb option in a pinch. Many Pho restaurants will serve the noodles on the side and you can ask to swap them for extra bean sprouts or veggies.
15. Egg Based Dishes
While not your typical dinner idea, egg based dishes like omelets or frittatas are an easy way to load up on protein and veggies without any added carbs. Plus, many popular chain restaurants serve breakfast all day long!

15 Low Carb Dinner Recipes that Require Little Cooking
When foraging through the pantry and fridge to piece together a quick dinner recipe at home, choose whole, unprocessed foods and include plenty of low carb fruits and veggies where possible. This will help ensure you get a little more nutrition out of the recipe.
When you need inspiration, the following easy low-carb dinner recipe ideas are perfect for those nights when you don't have a lot of time or energy to cook.
1. Greek Salad
Toss together cucumber, tomato, onion, feta, and lettuce with some olive oil and lemon juice and you've got a tasty Greek salad in minutes. Throw in any leftover proteins you have on hand or use deli meat.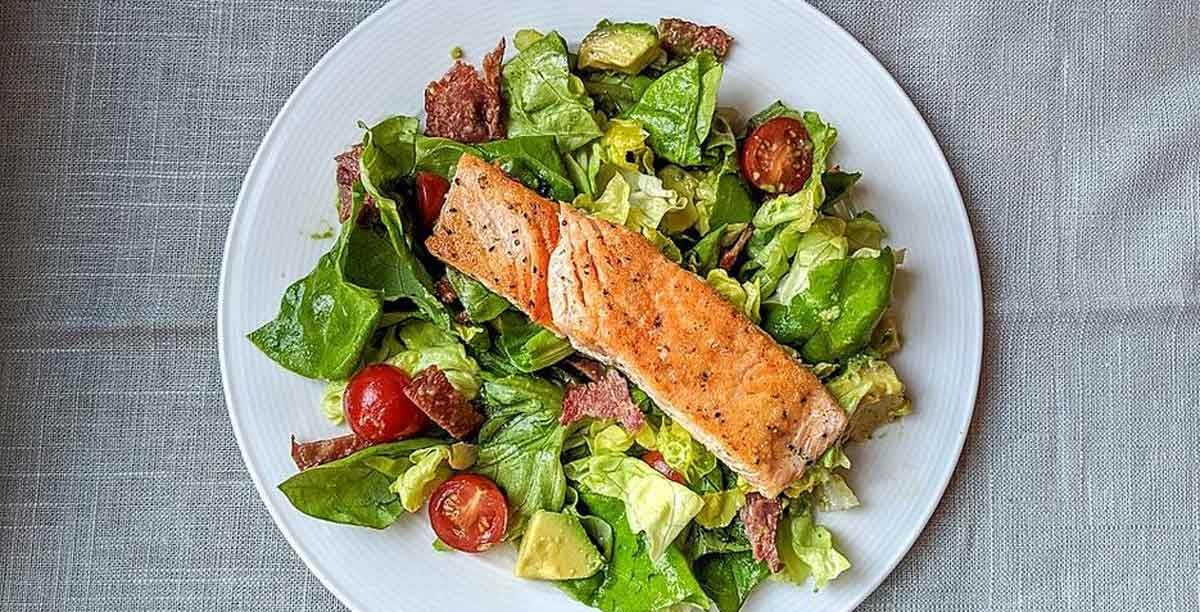 Or try this salad recipe - Simple Salmon Salad Recipe
2. Tuna Salad
Canned tuna is easy to have on hand and a good high protein lunch or dinner you can whip up in seconds. Combine with mayonnaise, avocado, fresh veggies, or whatever suits your fancy. Serve over lettuce or with veggie sticks.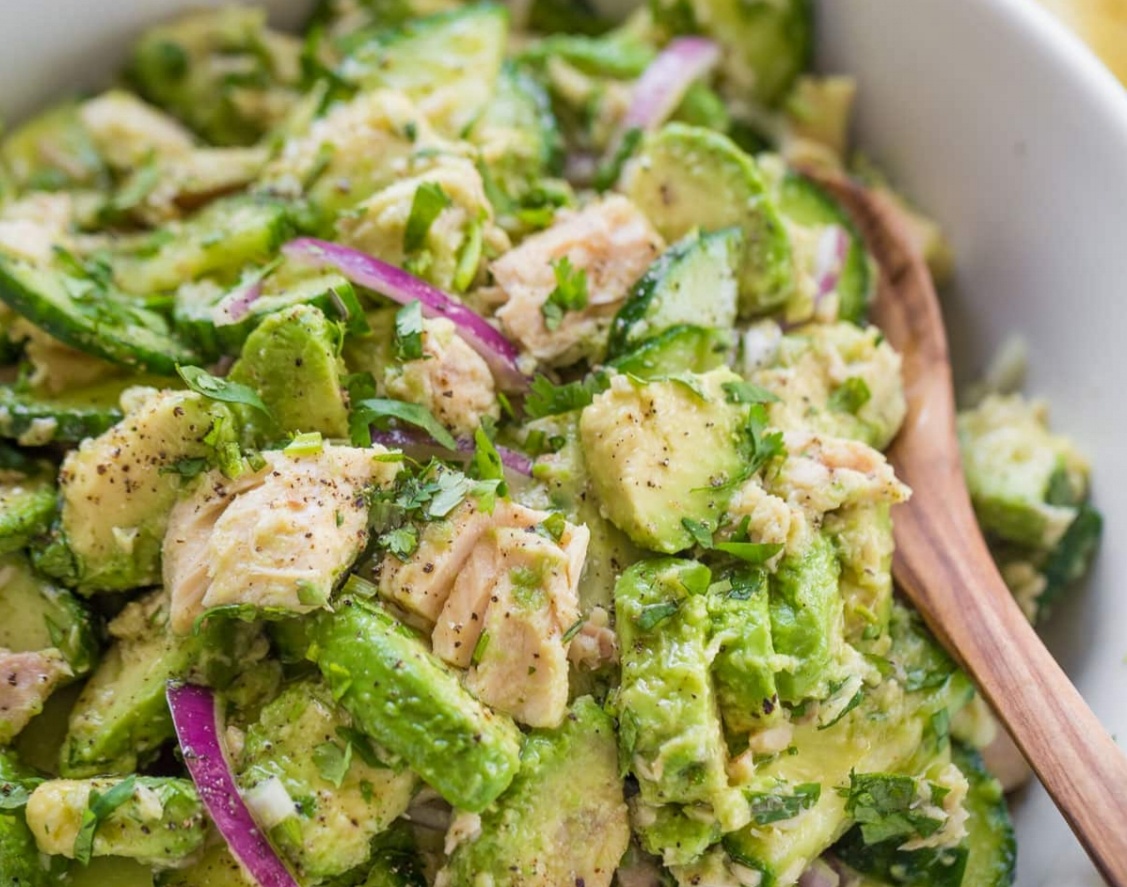 Try this recipe - Avocado Tuna Salad Recipe
3. Antipasto or Charcuterie
A simple platter of cured meats, cheese, olives, nuts, and marinated vegetables make for a tasty and incredibly easy meal at any time.
4. Smoked Salmon and Cream Cheese
Salmon and cream cheese served with sliced cucumber or some low carb crackers are a filling and nutritious option.
6. Cold Cut Rolls-Ups
Grab some deli meat and sliced cheese and roll them up for a simple and fast meal option. These work best paired with veggie sticks, pickles, low carb crackers, or some low carb dipping sauce like ranch dressing, mustard, or aioli.
7. Egg Salad
Hard boiled eggs work great on their own, but you can also make a simple egg salad dish in little time. Try them mixed with mayonnaise or smashed avocado, and stir in some fresh crisp veggies for added crunch.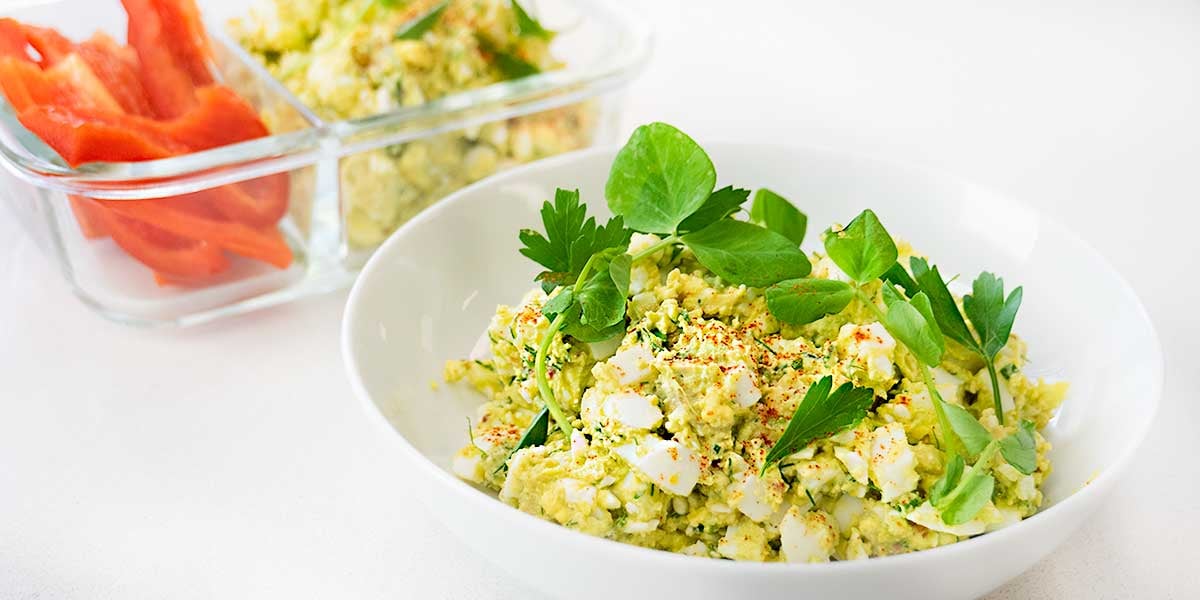 Try this recipe - Avocado Egg Salad Recipe
8. Salad Bags
Salad bags are the easiest way to get a quick salad with no prep time. Skip any added croutons, corn, dried fruit or other high carb ingredients. Toads with some rotisserie chicken, leftover meat, cheese, or deli meat for more protein.
9. Zoodles
Zoodles can be enjoyed cold as a simple slaw-like salad tossed in a vinaigrette. Or warm them up with some pesto sauce and chopped nuts.
10. Caprese Salad
Slice up some tomatoes and mozzarella, add basil, a drizzle of olive, salt and pepper, and you've got a caprese salad for dinner.
11. Red Pepper and Goat Cheese
Fresh or roasted red peppers pair really nicely with goat cheese or cream cheese for a tasty and simple dinner idea. Add some salami or chopped nuts for a little more protein and flavor.
12. Cauliflower Fried Rice
Grab a bag of frozen cauliflower rice and stir fry it up with some peppers, carrots, and eggs for a really simple and easy fried rice. Try this recipe if you want to take things a few steps further - keto cauliflower fried rice.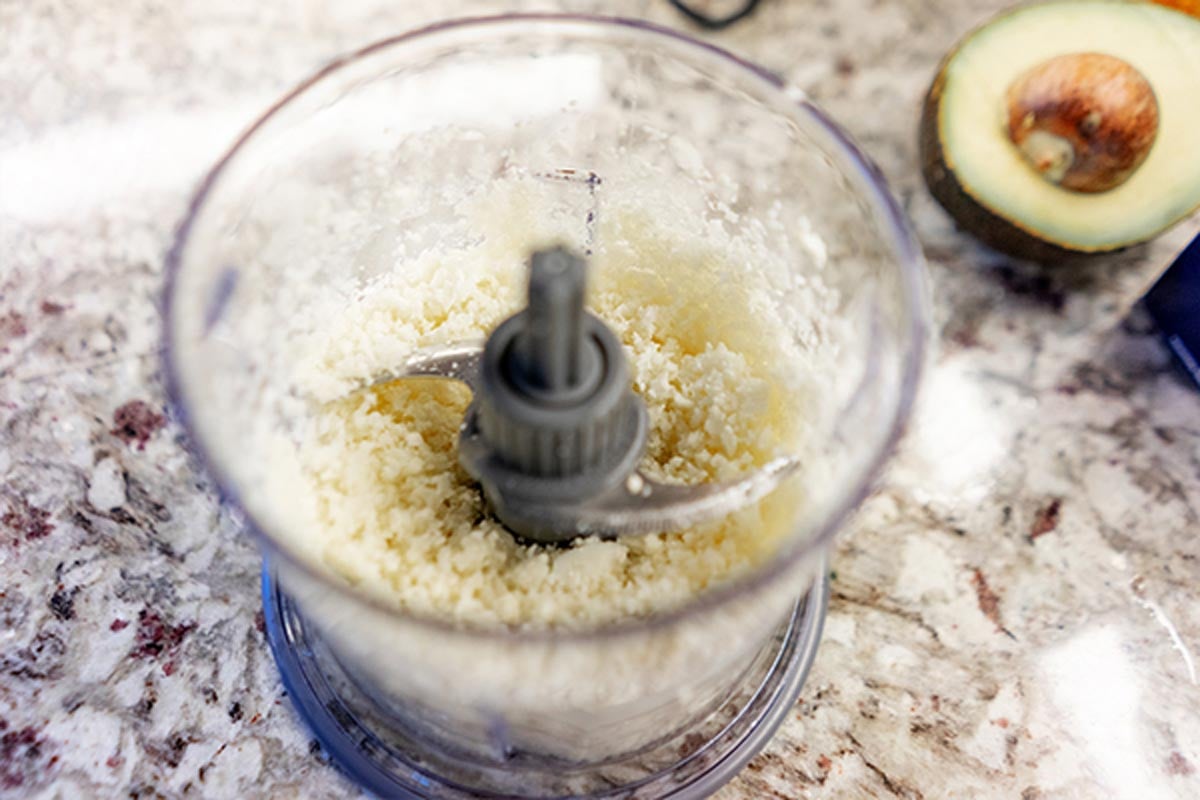 13. Greek Yogurt Parfait
A hefty and fully loaded greek yogurt parfait can work as a dinner option if you don't have much else on hand, or perhaps your sweet tooth is calling. Look for no-sugar added yogurt and pair with peanut butter, chopped nuts, seeds, unsweetened coconut, and low carb berries for more oomph.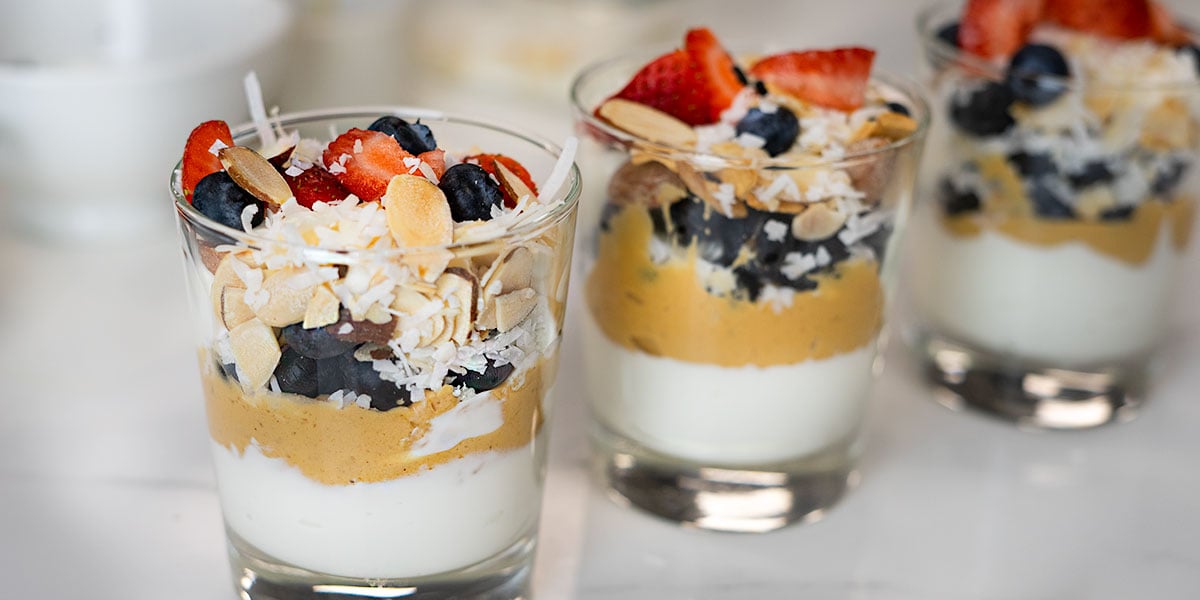 Try this recipe - Fully loaded Keto Yogurt Parfait
14. Stuffed Avocado
Fill up on healthy fats and flavor by swapping out bread for avocado. You can stuff with chicken salad, eggs, or just about anything you'd like. You can also recreate avocado toast using some grilling cheese instead of bread.
Try this recipe - Keto Avocado Toast
15. Low Carb Shake
Lastly, the ultimate no cook meal in a flash has got to be a protein shake. Toss whatever low carb ingredients you have on hand into a blender, add some protein powder, and enjoy.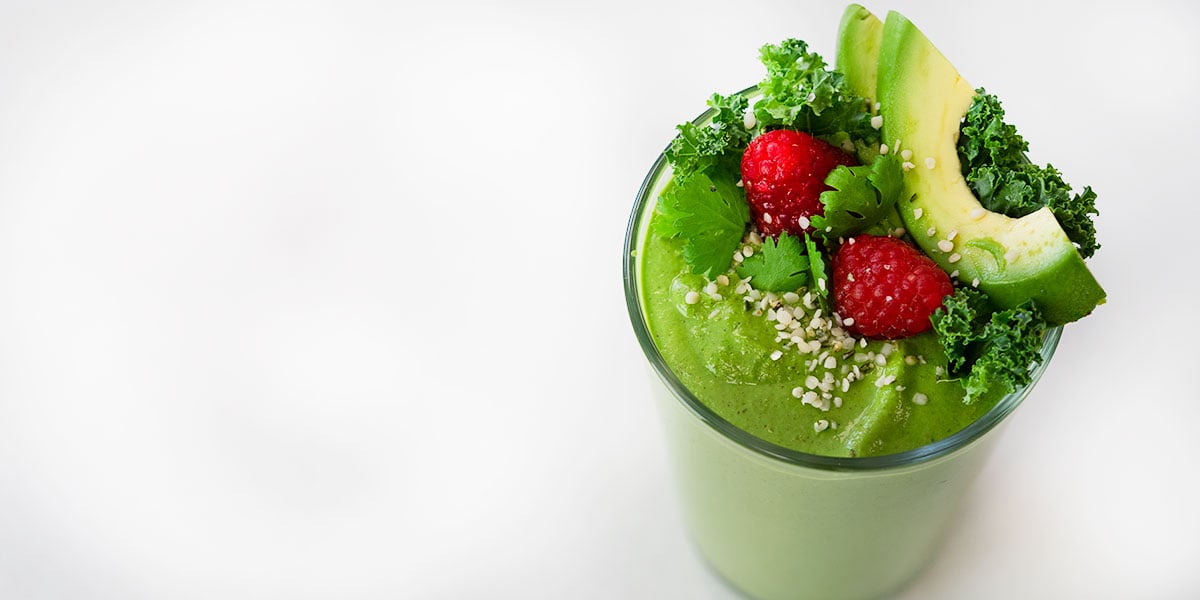 Try this recipe - Keto green Smoothie Recipe
Planning Ahead with Low Carb Meal Prep
Arguably the best option when it comes to saving time in the kitchen is learning how to meal prep. Meal prep typically means you are putting in the time and effort in advance to save time and effort later on, with easy dishes you can heat up in seconds.
Additionally, meal prep means you have complete control over your nutrition and ingredients, ensuring your menu fits your health needs and your taste preferences. Learning how to meal prep is likely the most important skill you can master for your nutrition and weight loss goals.
Don't be intimidated by this process, it may seem like a lot at first, but it can be incredibly simple and adjusted to your own cooking skill set. One morning of cooking can supply meals for an entire week. It can be as easy as roasted off a pan of chicken breast and a pan of mixed veggies, then mixing and matching with various sauces throughout the week to keep things interesting.
Check out more resources on the blog to get started on your meal prep journey: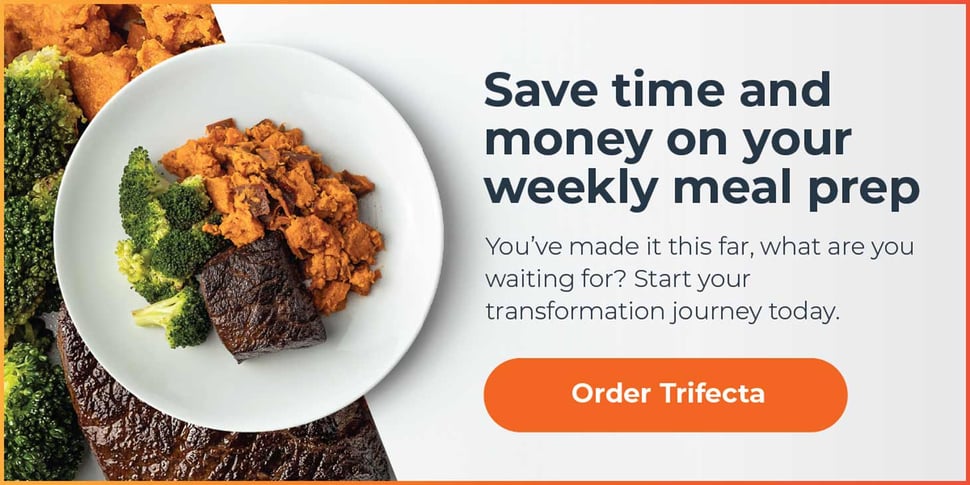 Low Carb Meal Delivery
You can also just forgo the recipe food dilemma altogether and outsource your low carb recipes to the experts.Trifecta offers a variety of high protein, low carb meal plans to fit your needs and taste buds. Choose from keto diet, dairy free and gluten free paleo diet, or order meal prep staples a la carte and build your own low carb dinner menu.