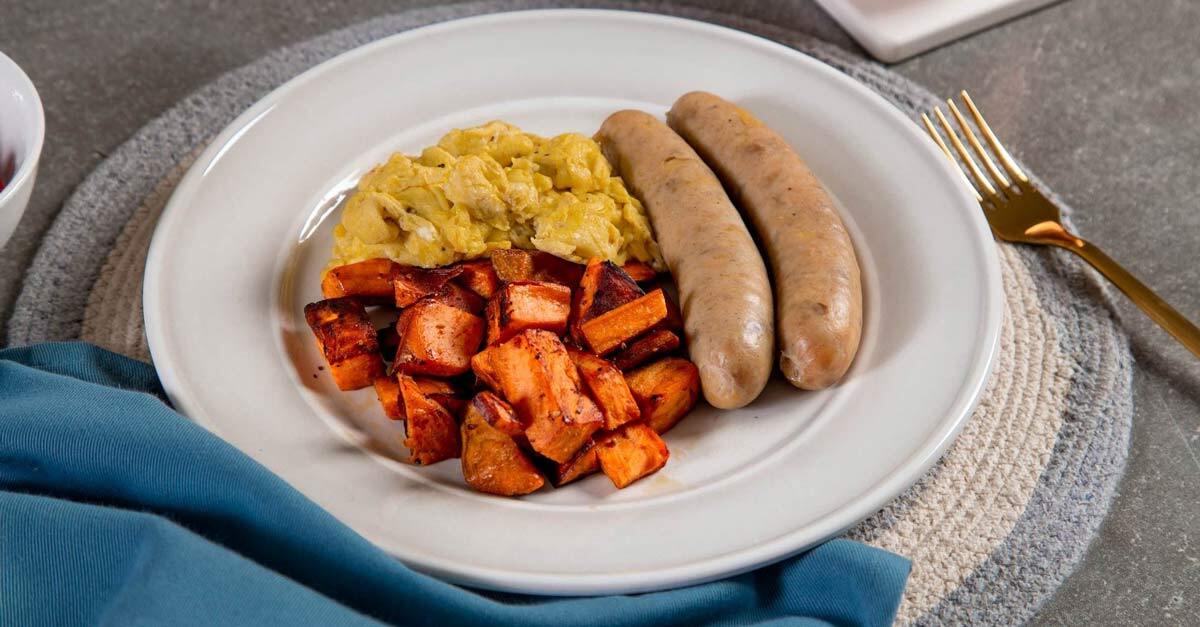 Eggs are a popular breakfast food that can add a hefty amount of protein to your weekly meal plan. They're also super easy to meal prep in advance for a hot cooked, macro balanced meal every morning. Up your breakfast game and stop skipping breakfast with these 5 easy egg meal prep recipes.
How to Meal Prep Eggs in Advance
The best way to prep your eggs in advance depends on your morning routine and taste preferences.
You can choose to pre-cook your eggs at the start of your week, portion, and simply reheat each morning.
Another great idea is to crack your eggs ahead of time as explained below, leave raw, and cook them every morning as needed. This will maximize taste and help your eggs last a bit longer in the fridge (3-5 days). This is the same way chefs prepare eggs in advance to make your orders fast in restaurants!
Here's how to do it:
Step 1: Build and Egg Cracking Station
Find a container or a bowl deep enough to hold all your eggs at once.
Place this container in your sink (ideally) and set a fine mesh strainer on top of the container. Crack the eggs into the strainer.
Cracking the eggs in the strainer will help you avoid getting eggshells into your mix and makes for easier cleanup.
Tip: Have a container next to your working station where you can dispose of your egg shells. You can also set a trash can right next to you for easy disposal.

Step 2: Get Crackin
Calculate out how many eggs you need for the week and crack your desired amount into the container (for example, if you eat 4 eggs per morning, crack 28 eggs into the container (7 days x 4 eggs per morning).
Don't stress about portioning. You can weight out the exact amount you need later on in step 4.
Step 3: Blend and Store Step
Once all your eggs are cracked, use an immersion blender (hand stick blender) to blend eggs and pass through the strainer. Remove the strainer and blend one more time to fully incorporate the egg yolks and egg whites. If you don't have a stick blender, you can use a regular blender. Blend the raw eggs in batches until fully combined, and only pulse once or twice.
Store in airtight containers in the fridge for up to a week.
4: Portion and Cook
Once you are ready to eat, measure out your egg portion and enjoy in any of your favorite breakfast recipes.
Or toss a small amount of olive oil in a hot skillet and have perfect scrambled eggs in minutes.
Use the following chart to figure out exactly how much egg to use and what the cooking yield percentage is (yes, I actually measured the cooking yield of each number of cooked eggs):

Best Ways to Reheat Your Eggs
If cooking in advance, how you choose to heat up your eggs can make or break your experience.
Ultimately the oven is the tastiest way to warm up your eggs without overcooking them and creating a rubbery texture. Set your oven to 375F degrees and pop in your eggs for about 5-8 minutes until they are fully warm. Spray your pan with spray oil (and for faster clean up, line it with foil).
If using a microwave, I recommend setting the power setting to 5, and reheating for 1.5 to 2 minutes.
How Long Do Meal Prep Eggs Last?
Once your eggs are fully cooked, your eggs will last about 5 days in the fridge. The sooner you can enjoy them the better. Letting your eggs sit for too long can cause them to dry out and become very unpleasant to eat.
However, from experience, the optimal eating window for pre-cooked eggs is three days. Consider meal prepping your eggs twice a week for freshness. You can also consider preparing other meal prep breakfast staples - like protein overnight oats - for the later part of the week.
5 Ways to Cook Your Eggs for Meal Prep
Here are five simple egg recipes developed and approved by our culinary team, to make for your weekly breakfast meal prep.
There is a friendlier way to meal prep your scrambled eggs without turning them into an unpleasant rubbery meal. Done right, the perfect scrambled eggs provide a creamy, silky, rich-tasting dish that will leave you craving more.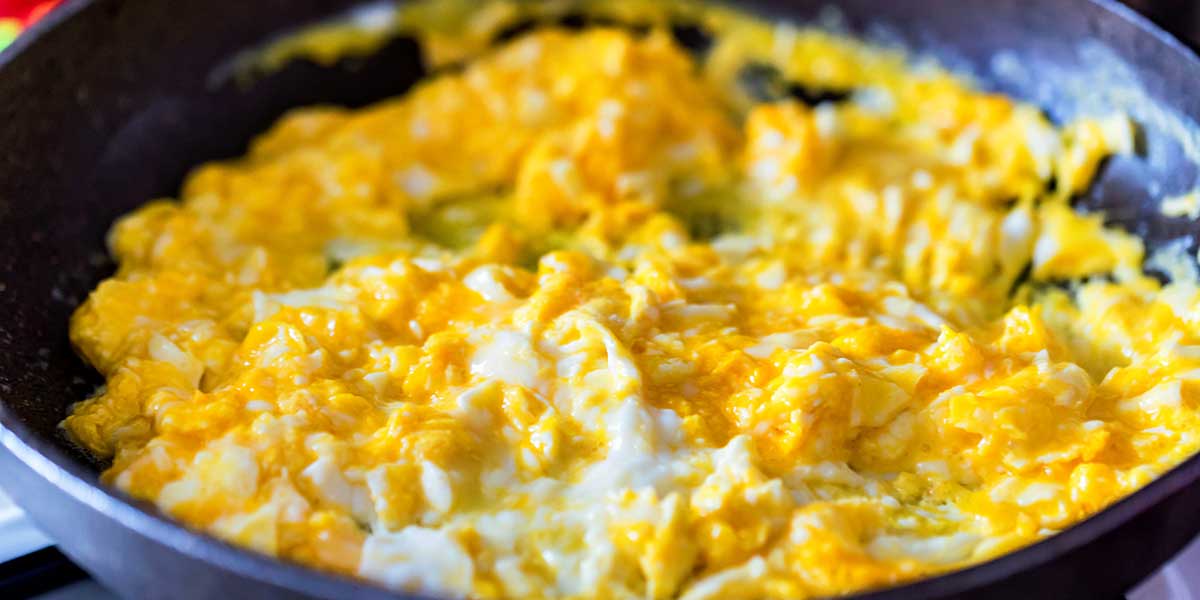 Here is exactly how to master scrambled eggs for meal prep. Get the full recipe here.
Egg bites have to be one of my favorite quick breakfast items to both make and eat. Whenever I'm on the road, shamelessly, Starbucks' egg bites are my saving grace. Use muffin tins to bake these into egg muffins if desired (ideally, get silicone muffin trays, but regular muffin pans work).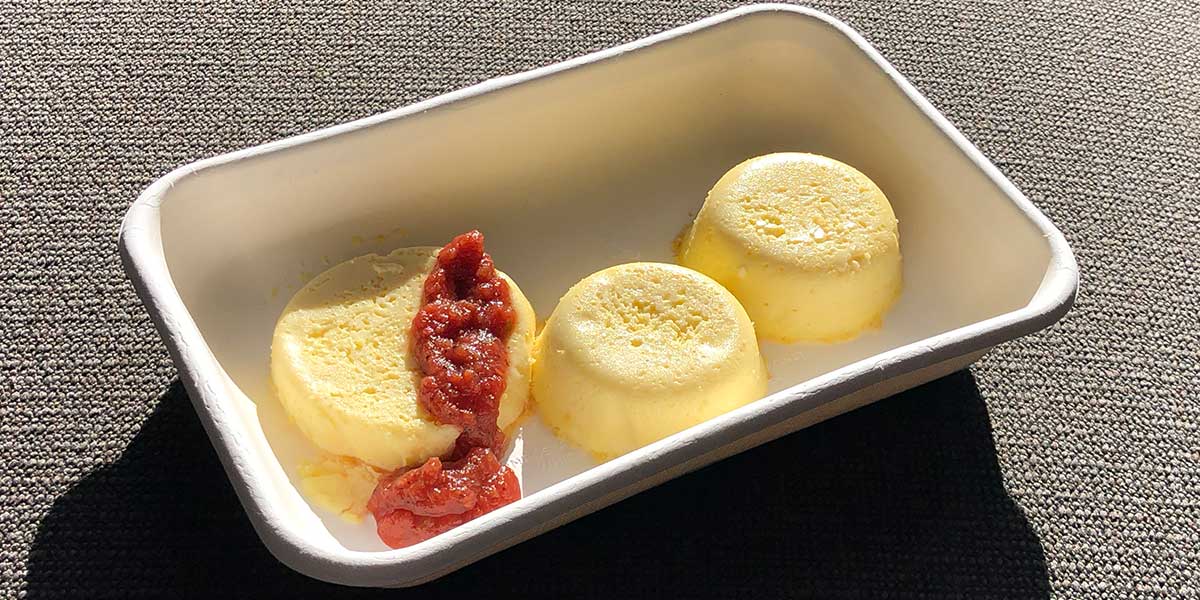 Find out how to make egg bites for your meal prep here.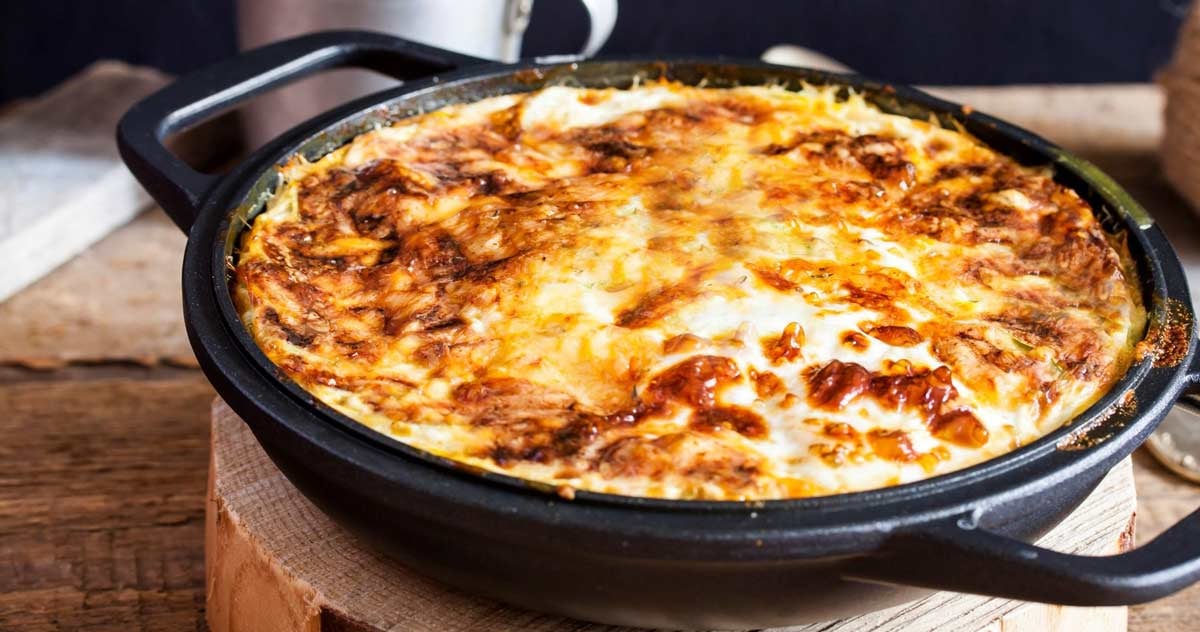 This simple breakfast casserole recipe is perfect for easy portioning. Use the backbone of this recipe to create any kind of casserole. Add your favorite vegetables, take away the sweet potato and replace with beans… Set your imagination free! Part giant egg bite, part frittata, this gluten-free flavor packed dish will have you looking forward to your mornings.
At Trifecta we are all about simplicity and convenience. The combination of egg whites and vegetables yields a high-protein easy to make recipe. You can also use this recipe to make fun baked egg white muffins!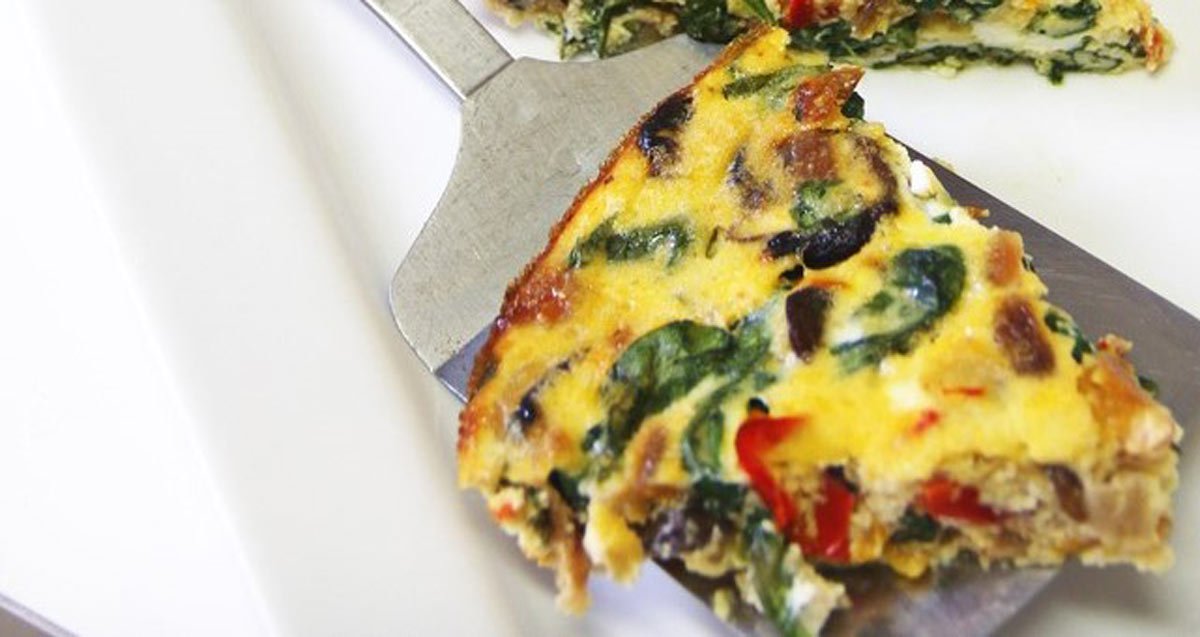 Get the easy vegetable egg white frittata here!
I have to admit, as a chef, I was not really into the idea of developing this recipe at first. Our Content and Nutrition Director, Emmie, challenged me to do so… I'm now converted and can't look back (haha!).
This super simple 30-minute keto sheet pan recipe is an incredible simple option to save time. Add your favorite sausage, and top off with some fresh green onions, chives, or your favorite mix of herbs!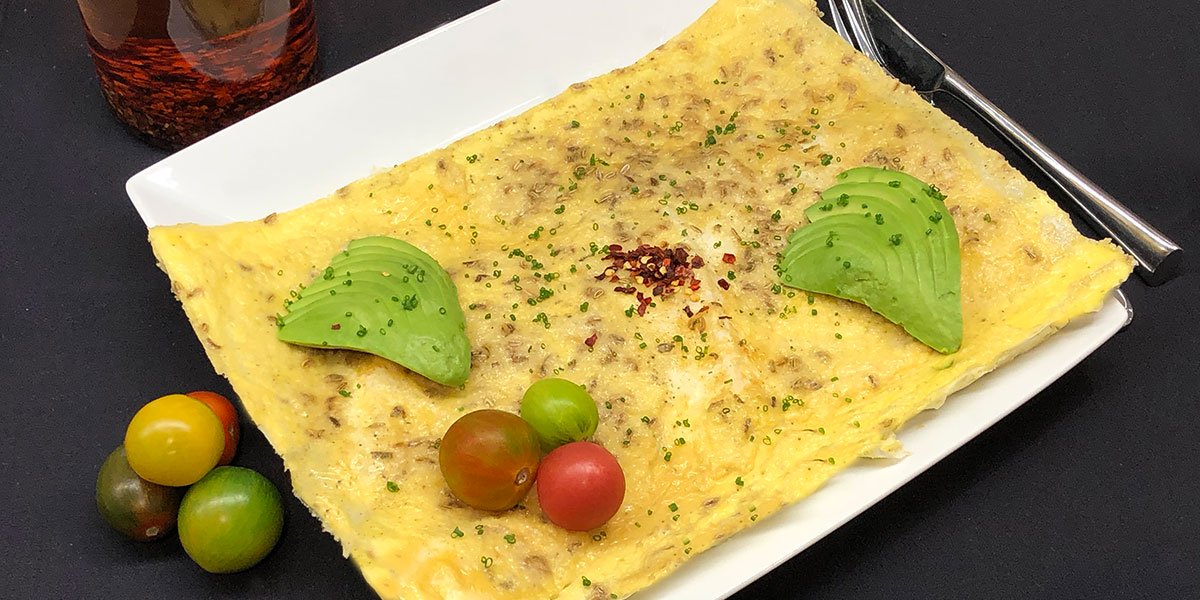 Learn how to make a keto egg sheet pan for your meal prep!
Want to get more out of your weekly meal prep efforts? Stick to your calorie goals and maximize results with this free meal prep toolkit for weight loss. An RD-written guide complete with macro meal planner, food lists, and expert advice to help you lose weight quickly.