After moving to the NYC area and starting CrossFit, Dan wasn't really seeing the aesthetic results he wanted. With the help of RP, one-on-one coaching and meal prepping, he was able to boost his energy levels and tone his body composition. Read the full story below to learn how Dan lost 18 pounds and uses Trifecta's A la Carte to stay on track.
"I really like that Trifecta can help keep me on my macros and I love that I don't have to worry about weighing the portions to fit my numbers. Trifecta makes c
ooking and prepping that much easier.
" -
Dan Kupratis, Hoboken, NJ.

Meet Dan
I'm 31 and live in Hoboken, NJ. I worked in finance for the past 10 years and just left my job to move into the startup world, focusing on impact investing. I spent the last six weeks traveling around the world—I went to Japan, Cuba, Costa Rica, and just got back from the Dominican Republic. I like to travel a lot and I've been around the world a few times.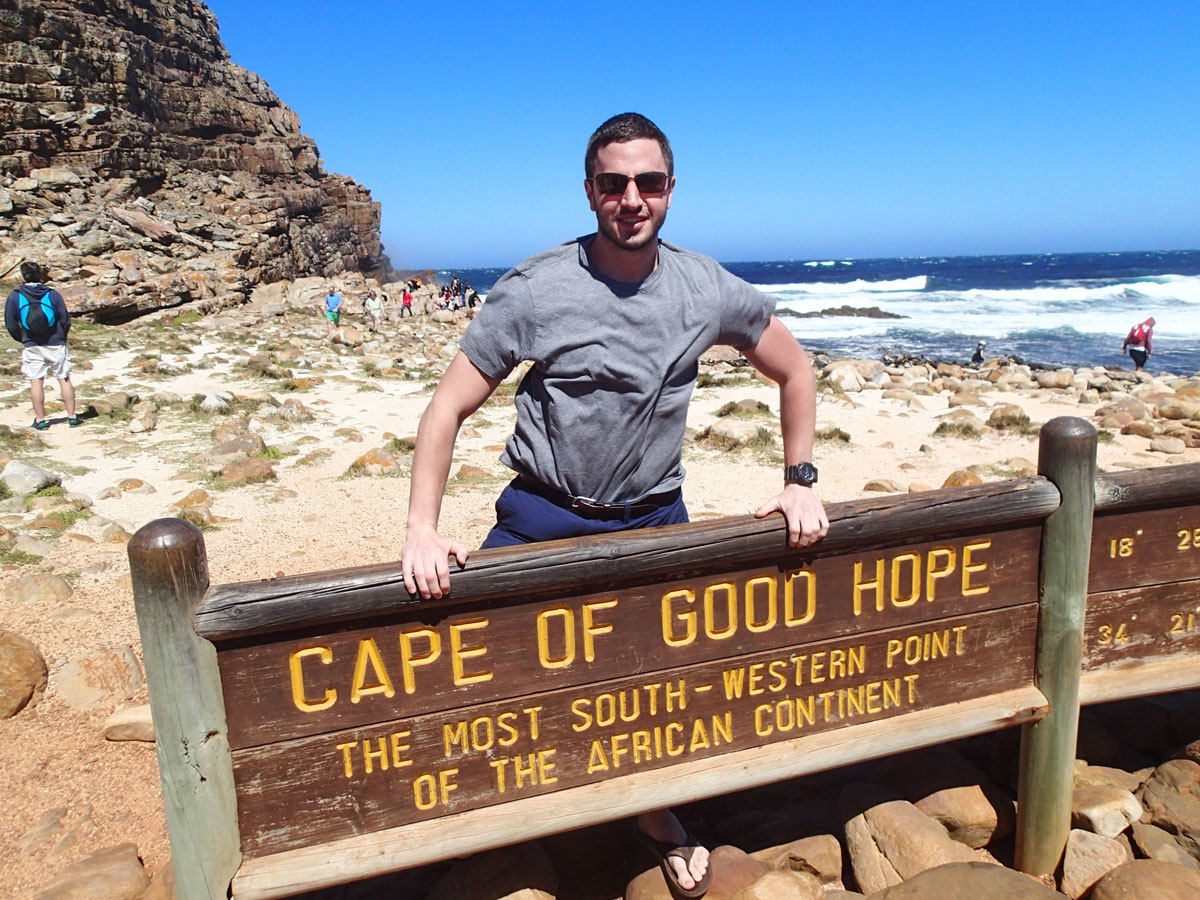 I try to go to the gym 5-6 times a week and run twice per week. I like to read, hike, go out and meet new people, and make people laugh. I'm all about trying new things and I'm very open-minded. I want to see what else is out there in the world.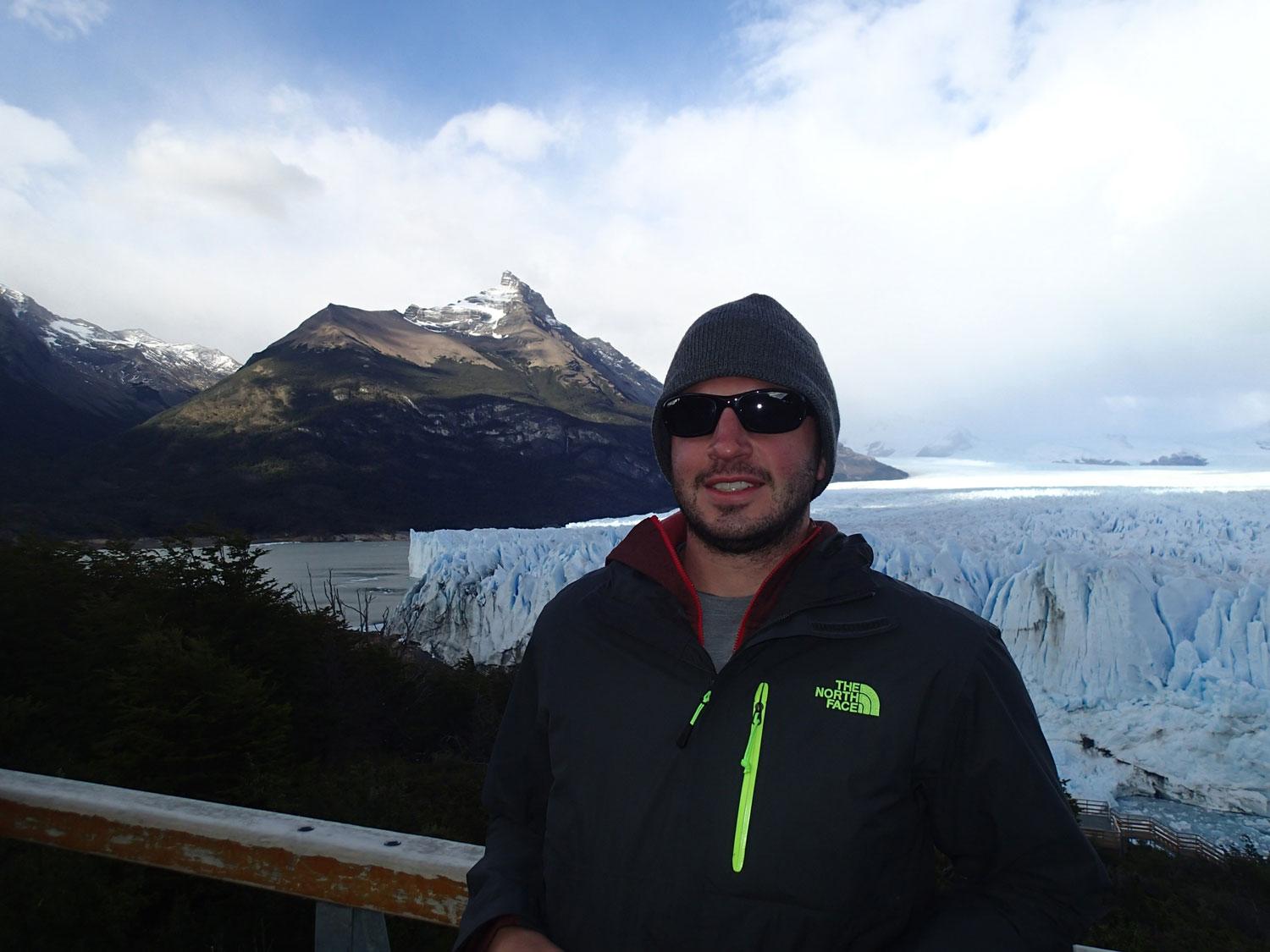 Growing up, I wasn't overweight but I wasn't really physically active. When I was nine, I had a spinal fusion so there's a large scar on my stomach and back; my spine was coming out of my back so I had two major surgeries when I was little, then it was coming out of my back again and instead of sticking me in a wheelchair, they decided to do a fusion.
"At the time, I was the youngest person that they ever did a spinal fusion on so that really limited my ability to do anything physical."
Starting CrossFit
Over the past five years, I wanted to change my outlook so I moved to the NYC area and decided to give CrossFit a try. Given my lack of background, I wasn't sure if it was for me but I'm now five years strong and still enjoy it. Last April, I decided to make a change because my regular gym routine wasn't really giving me the results I wanted.
Before and After
I was peaking and not really growing in terms of aesthetics, so I started counting my macros and did a 3-month program with RP Strength. I also did one-on-one coaching and it was the best decision I've ever made. Bhakti is a great coach and an awesome human being; she used Trifecta in the past and saw great results, so she knew I'd benefit from the meal deliveries.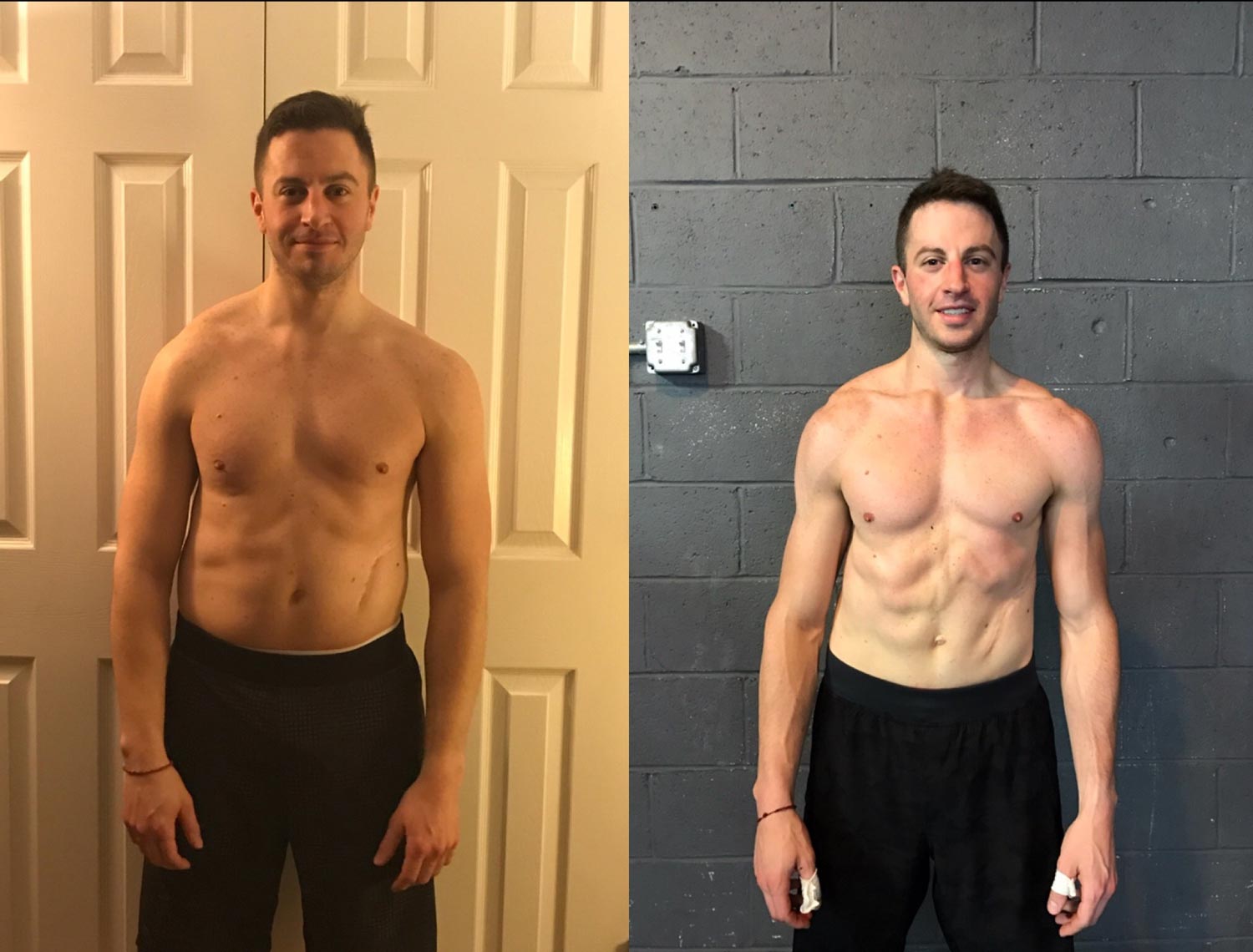 I'm super happy with the way things worked out. With my new job starting, I wanted to do another cut because I felt so great; it was definitely challenging but I got great sleep, felt energized, and I liked the physical and mental clarity that I was getting.
Before and After: Dan's weight loss from 165 to 147 pounds, from May to July 2017.
Overall, I'm very happy with where I am at this point in my life and I'm looking forward to embarking on another 3-month journey on my own, tracking macros with the help of Trifecta.
An Easy Weight Loss Diet
I'm very impressed with the quality of the food. The beef and turkey patties taste absolutely incredible (I'm also a big oatmeal guy on days where I have more carbs, and the oatmeal is amazing)!! I really like that Trifecta can help keep me on my macros and I love that I don't have to worry about weighing the portions to fit my numbers. Trifecta makes cooking and prepping that much easier. I also like that I don't have to worry about buying these products at the food store (coming home carrying less groceries is always a good thing)!
I enjoy the variety of food that Trifecta offers because my palette is different with each meal.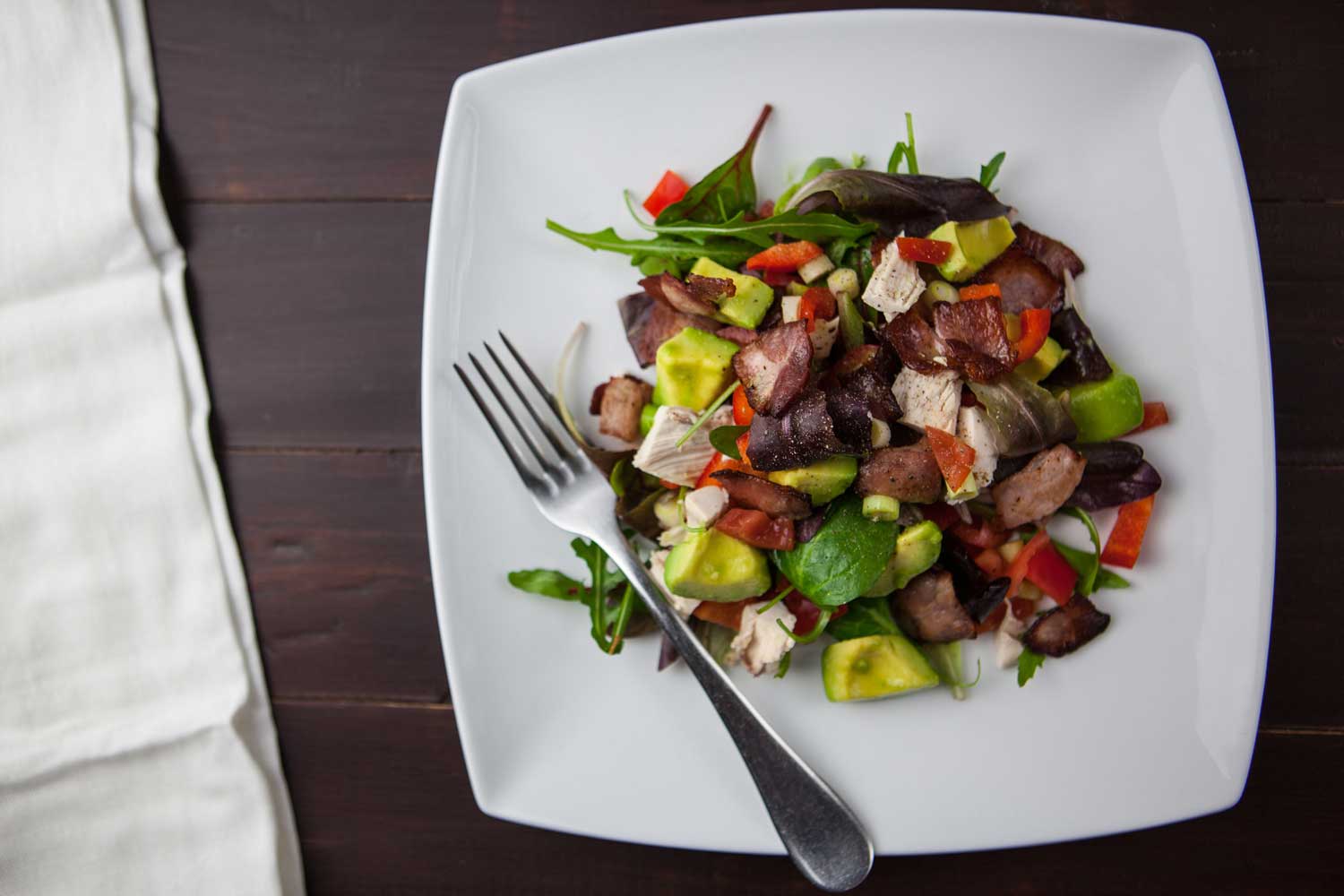 A Tip for Others
I was amazed at how much overall food I ate that wasn't necessary. At the first instinct of hunger, I immediately ate something but I realized that it's more of a mental thing than anything else. When I started the RP templates and meal prepping, I was surprised at how much energy I had on way less than food than I thought I needed. I'm amazed at how little you actually need (assuming it's the right amount of food and macronutrients) if you're eating appropriately.
Want to share your success? Send your story, photos, and location to testimonials@trifectanutrition.com.
Looking for motivation to start your fitness journey? Click for more amazing Trifecta Transformations.