If you are looking for a healthy version of a Pumpkin Spice Latte, you are in luck!
Below you'll find a quick guide for a delicious, high protein, macro-balanced pumpkin spice protein smoothie, great for meal prep, and also perfect for your paleo or vegan lifestyle.
The secret in this smoothie is the combination of banana, protein powder, pumpkin puree, and naturally sweet dates.
You will also be making your own spice fall mix! (Let's get excited here).
Prepare your own super simple and balanced fall spice mix to take your PSL skills to the next level - bragging rights are all yours. (Oh yes, we went there).
Conversely, if you have a store-bought pumpkin spice mix you love, feel free to use that one instead (note they sometimes contain excess processed sugars).
For the protein, I used Momentous Essential plant-based protein powder; their vanilla-chai flavor works wonders in this smoothie (Momentous is non-GMO and NSF sport certified). Use any protein powder of your choosing, but note that in order to make this recipe paleo, you will need a plant-based protein powder. 3 scoops of the aforementioned protein yield 12g of protein per 8-fluid-ounce serving.
This recipe provides quality macronutrients and is a delicious smoothie to incorporate into your weekly meal prep.
Not a fan of pumpkin spice? Not a problem! Eliminate the pumpkin, but keep the spice mix, and you will have a delicious high-protein fall-inspired banana shake recipe (note the carbohydrates will decrease substantially and differ from the nutrition information presented in this recipe).
Let's get to it.
1 Paleo Pumpkin Spice Smoothie provides:
190 calories; 12g Pro; 33g Carbs; 3.5g Fat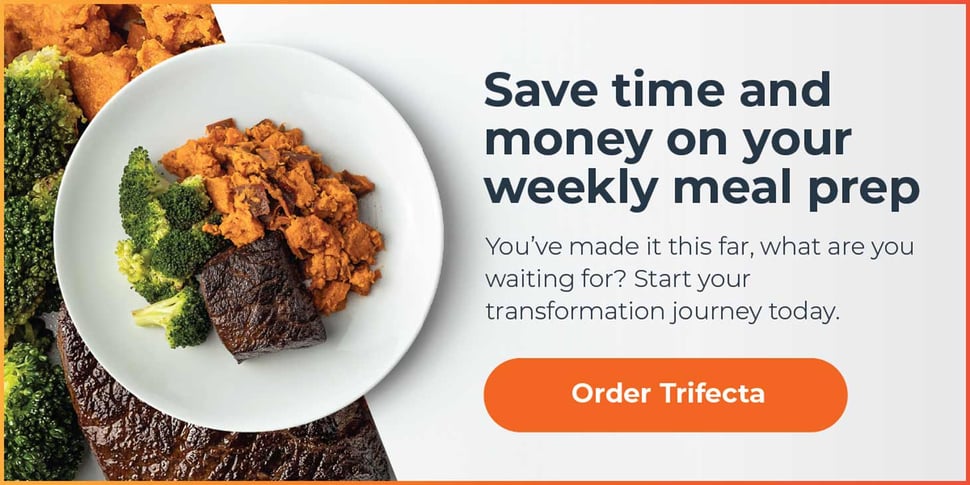 How to Make a Great Smoothie
Prep Time: 10 minutes
Cook Time: 0 minutes
Servings: 6 - 8 fl oz servings
Ingredients
1 banana
1 cup pumpkin, canned
3 scoops of plant-based protein
2 cups almond milk
2 cups coconut milk
4 dates, pitted
1 teaspoon cinnamon
½ teaspoon ginger
½ teaspoon nutmeg, ground
½ teaspoon allspice
Kitchen Tools
Blender, we love using Breville's Super Q
Measuring cups
Measuring spoons
Glasses or storing containers
Step 1: Measure Your Ingredients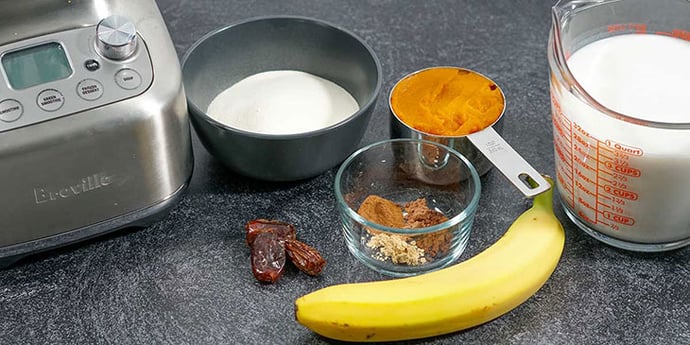 Measure all ingredients as pictured above, and add them together into a blender. As simple as that!
Step 2: Blend Ingredients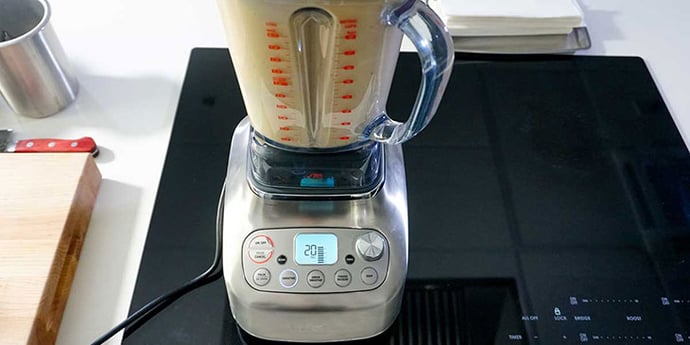 Blend until fully combined for about 30 seconds to 1 minute.
Breville's Super Q blender has a smoothie setting that makes making a smoothie beyond simple. Just press the button and let the blender work its magic.
If your blender is a bit older, start the blender slowly and then steadily increase the speed to avoid the lid of the blender from aggressively exploding (that's a thing).
Step 3: Portion and Serve!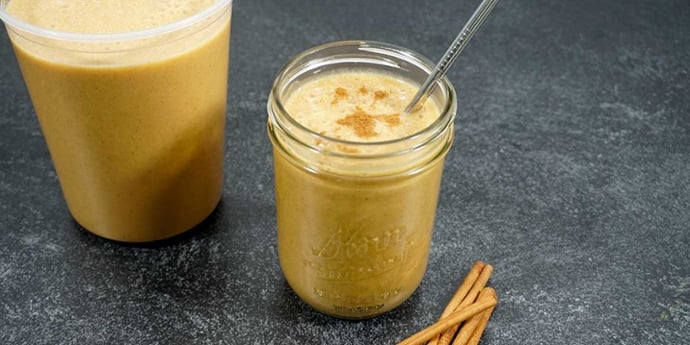 Measure each portion of the smoothie to be 8 fluid ounces, topping off each glass with any excess amount left.
If desired, sprinkle each with a small amount of cinnamon.
Storing Your Pumpkin Protein Smoothie
The body of the smoothie keeps well in the fridge for a few days. Do not store for longer than 7 days, and if natural separation occurs, simply shake your smoothie before serving to mix all ingredients once again.
---
Get started on paleo now. Download your free meal prep toolkit, complete with meal planning tools, paleo food lists, and tips for eating paleo.