Paleo basics restrict eating grains, making wheat an off-limits ingredient for this lifestyle.
Find an exciting and well-thought-out paleo bread recipe to use for sandwiches, breakfast avocado toast, or as a snack. This recipe is grain-free, gluten-free, and dairy-free, slightly firm and yet fluffy at the same time. Think of a combination of white and banana bread, made paleo-friendly.

Paleo Baking
Paleo baking strips away the essence of what makes typical bread, well, bread. That is gluten, a protein present in grains like wheat that is formed while the bread is kneaded. In order to make bread that meets the paleo diet guidelines, alternative flours that lack gluten but yet complement each other, need to be used.
Combining flour is the key to producing palatable and texture-friendly bread. All of the flours used for paleo recipes are gluten-free, which is a big plus for any person with celiac or true gluten sensitivity. This recipe uses a combination of almond flour (also known as the 'AP flour' of paleo baking), rice flour, and tapioca flour. The tapioca lightens gluten-free baked goods, giving it a texture similar to typical bread.
In order to leaven the bread, a combination of baking soda and vinegar is used. The vinegar won't add an off flavor. Instead, it works in combination with the baking soda to produce that necessary fluffiness and help the bread not be too stiff (aka to leaven the bread).
Last but not least, gluten-free flours typically require an added layer of moisture. That's where the oil comes into play. I suggest using avocado oil due to its neutral flavor. Along with this, I also included honey to add a much-needed level of sweetness to the loaf.
The easiest way to stick to a paleo diet. Download this free, RD-written meal prep guide complete with meal planning tools, approved food lists, and tips for eating paleo.
The macros of this bread are well-balanced for each slice:
140 kcals; 11g Fat; 8g Carbs; 5g Protein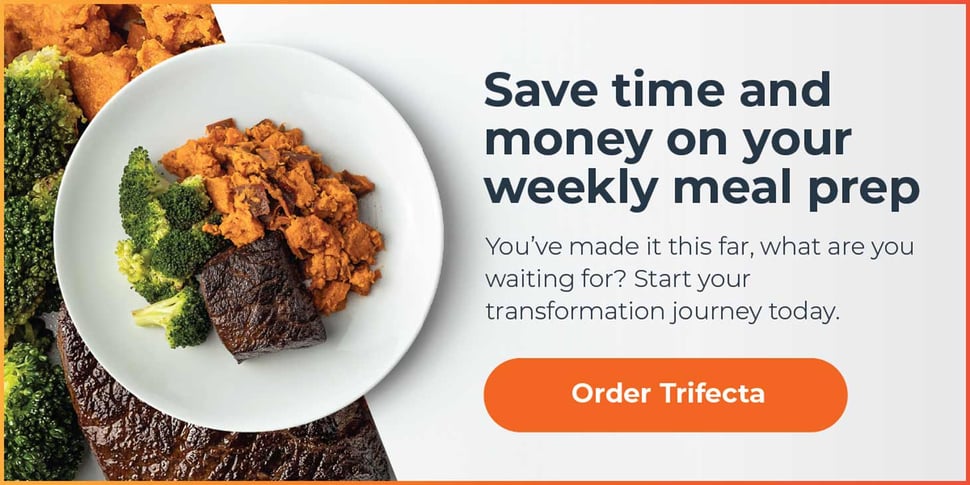 How To Make Paleo Bread
This recipe takes about 15 minutes to prepare, and 45 minutes to cook, and yields 18-1" bread slices.
Ingredients
2 cups almond flour
½ cup tapioca flour
4 Tbsp. rice flour
1/2 Tbsp. baking soda
1 Tbsp. apple cider vinegar
2 whole eggs, whisked
3 egg whites, whisked
½ Tsp. salt
1/2 cup almond milk, unsweetened
1 Tbsp. honey
4 Tbsp. avocado oil
Kitchen Needs:
2 mixing bowls
Loaf pan
Spatula
Whisk
Oven

Step 1: Preheat the Oven and Mix the Dry Ingredients
Preheat the oven to 350F.
In a bowl, mix all dry ingredients together; meaning the almond flour, tapioca flour, rice flour, and baking soda.
Step 2: Mix Egg Whites & Wet Ingredients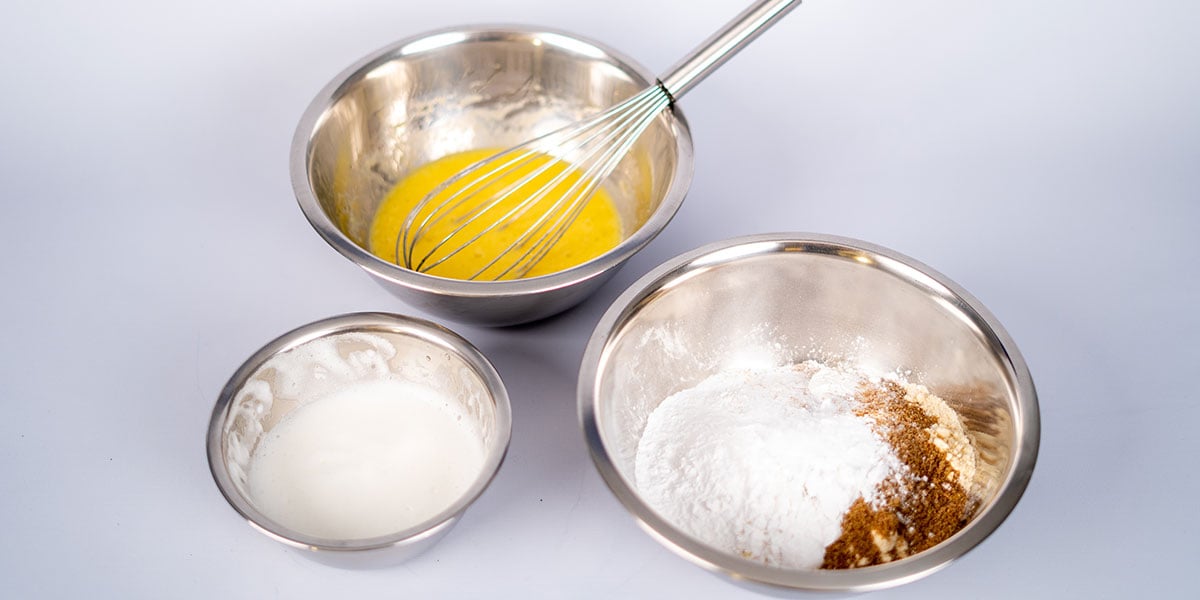 In a smaller bowl whisk the egg whites until you get soft peaks. Feel free to use an electric mixer for a faster stiffing of the egg whites. In a separate bowl, crack the whole eggs and whisk. Add the vinegar, avocado oil, honey, and almond milk. Whisk once again to mix.
Fold the egg whites into the whole egg mix by using a spatula. First, add a small amount of soft peak egg whites into the whole eggs, and gently fold them into the whole egg mixture with the spatula (folding means to combine two liquids of different volumes into one uniform mixture). Once the initial egg white mix is folded in, repeat the same process and fold in the rest of the egg whites in small quantities, until the whites and whole eggs are one uniform liquid mix.
Step 3: Fold Dry into Wet Ingredients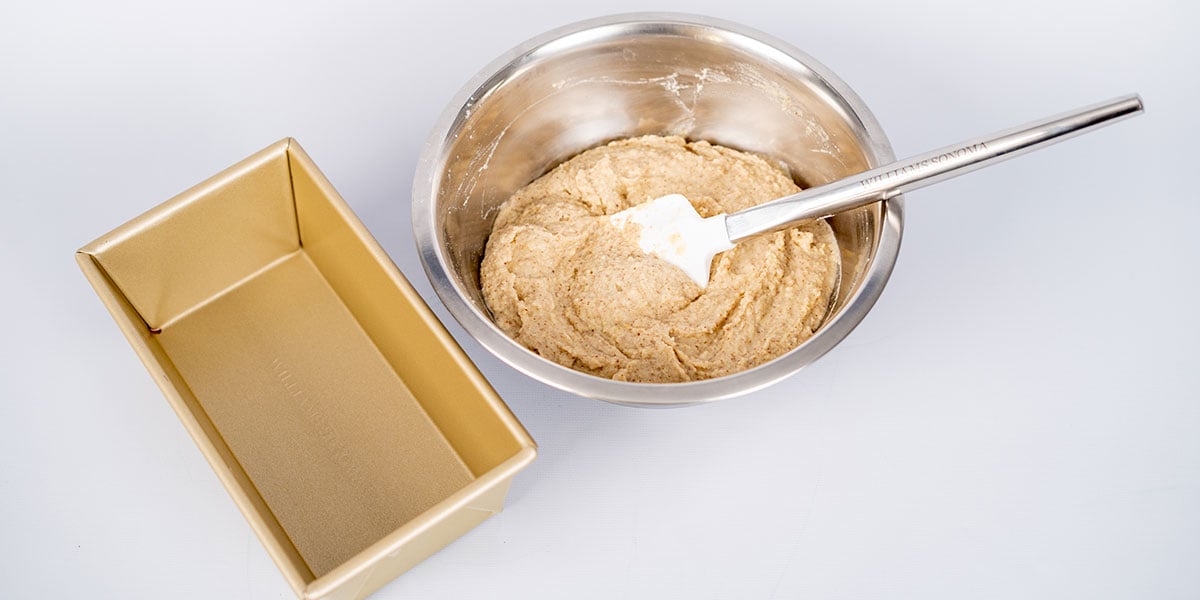 Immediately mix the dry ingredients into the wet ingredients by adding the dry ingredients a third at a time. Similar to egg white folding, carefully and slowly blend the dry ingredients in (do so in small batches at a time). Repeat until all ingredients are mixed in. Do not overmix.
Step 4: Transfer to Loaf Pan, Bake, Cool & Store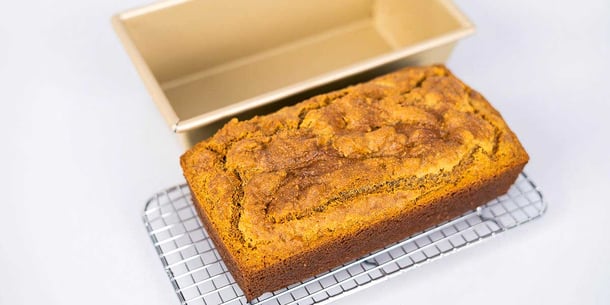 Liberally grease a loaf pan with oil. Add the mixture to the pan, spread evenly, flatten, and bake for 45 minutes in a convection oven. It may take about 1 hour in a conventional (no fan) oven.
After 45 minutes, remove the loaf from the oven and let rest for 15 minutes to up to an hour. Remove from the pan and slice into 1 oz thick slices.
Enjoy!
How To Store Paleo Bread
After baking, feel free to store the bread whole in a large freezer bag or sliced it in individual sandwich bags. You can also freeze the bread if you won't be eating much of it. The tapioca flour helps in retaining the bread's texture (compared to other GF flours).
Make sure you thaw it at room temperature well before you need it, placing it on paper towels so that any potential moisture released is absorbed. Granted, fresh bread always has a unique feel to it.
Serve This With
This recipe can be cross-utilized with various other recipes or dishes:
For more inspiration on different paleo foods, check out this list.
---
Get started on paleo now. Download your free meal prep toolkit, complete with meal planning tools, paleo food lists, and tips for eating paleo.