This delicious paleo side dish has hearty leafy greens mixed with aromatics and a creamy coconut base. The flavor is incredibly well-balanced. The bitterness of the greens is balanced out by the fattiness and sweetness of the coconut, which is complemented by the maple syrup, and built on an incredibly flavorful aromatic base. It doesn't take long to prepare and it holds incredibly well due to the greens' heartiness. This is a perfect paleo side dish for meal prep or a quick, flavorful, and healthy dish you can make on the fly.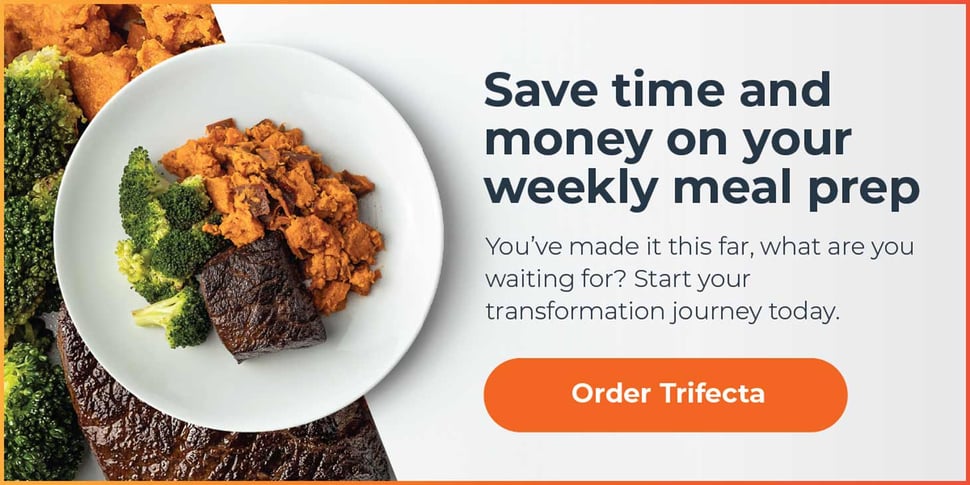 Kale is one of the strongest greens, as far as holding up to wilting goes. For example, if you were to cook spinach or a much more delicate leafy green, they typically must be consumed immediately. Otherwise, they become mush.
However, with kale, you can cook it, or even dress it ahead of time and it will keep it's structure just fine. Similarly, collard greens are hearty but not as strong as kale leaves; nonetheless, they hold up quite well when reheating.
Both collard greens and kale are part of the cruciferous family. In general, leafy greens contain a relatively low amount of calories and contain a water content percentage by weight of 80% and above.
The combination of ginger, garlic, and coconut milk is widely used in different Southeastern Asian cultures. By building the flavors through the caramelization of various aromatics, slightly wilting the greens, and adding a slightly sweet and mouth-coating ingredient like coconut cream, this side adds an extra layer of nutrition and flavor to any dish.
Last but not least, I suggest adding the lime juice only once the meal is ready to be served (meaning the very last step) to avoid the greens from becoming excessively wilted in color (since acid tends to do this with most delicate leafy greens).
The acid is needed to round out and brighten the dish, so don't forget it!
If meal prepping, you can simply add a small lime wedge on the side to not have to worry about remembering it later.
The macros for this paleo recipe are:
110 kcal; 7g Fat; 10g Carbs, 4g Protein
Let's get to it - this is a quick one.
How to Make an Easy Paleo Greens Side Dish
This recipe takes about 10 minutes to prepare, and about 10 minutes to cook. It yields 10 ~ 6 oz servings.
Ingredients
2 cups kale, destemmed, leaves washed and roughly chopped
2 cups collard greens, destemmed, leaves washed and rough chopped
1 Tbsp. coconut oil
1 Tbsp. garlic, minced
1 Tbsp. fresh ginger, grated
2 shallots, minced
4 scallions, bottoms removed, white bulb cut into round thin circles
½ cup coconut milk
4 tsp. lime juice
¼ tsp. kosher salt
Kitchen Needs:
Mixing bowls
Chef knife and cutting board
Large round skillet
Wooden spoon
Step 1: Prepare the Greens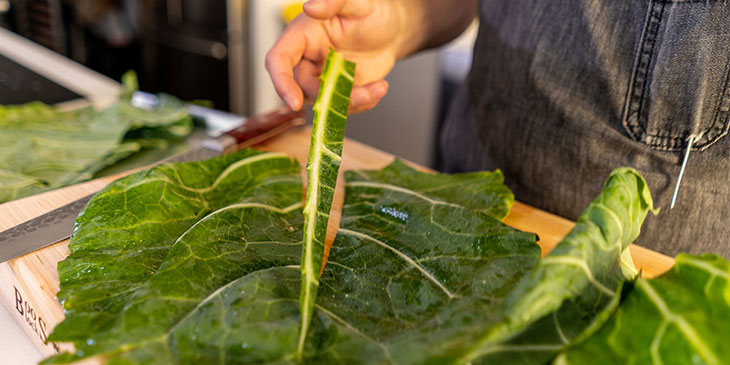 Prepare your leafy greens by washing them, destemming, and chopping them into 3" wide cuts. You can de-stem the kale by simply scraping your hands from the bottom to the top of the stem and removing the kale leaves in the process.
For the collard greens, you'll have to cut the stem off with the tip of your knife by cutting the leaves off alongside both edges of the stem. Measure four cups of each and keep aside in a bowl. Discard stems.
Step 2: Prepare Aromatics and Cook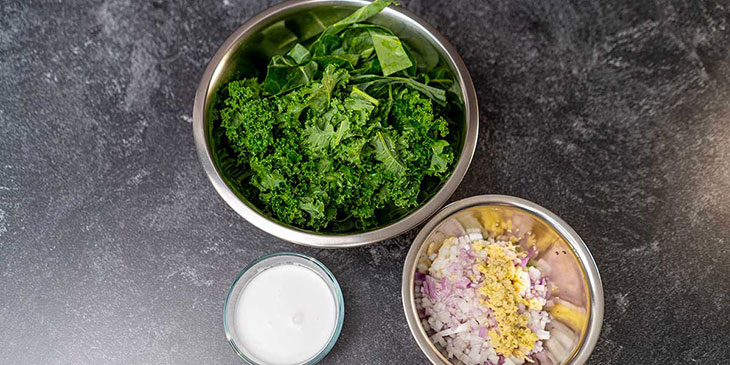 Prepare your aromatics as indicated. Mince your garlic, and shallots, and microplane the ginger all into one small bowl. In a separate bowl, cut the white part of the scallions. Discard the greens or store them for later use in another dish or as a garnish.
Heat 1 tablespoon of coconut oil in a deep, large round pan over medium heat. Once the oil is shimmering, add your aromatics all at once and stir often. Cook for 1-2 minutes or until aromatics are fragrant. Add scallions. Cook stirring constantly for another 1-2 minutes. Season with salt.
Step 3: Add Greens and Cream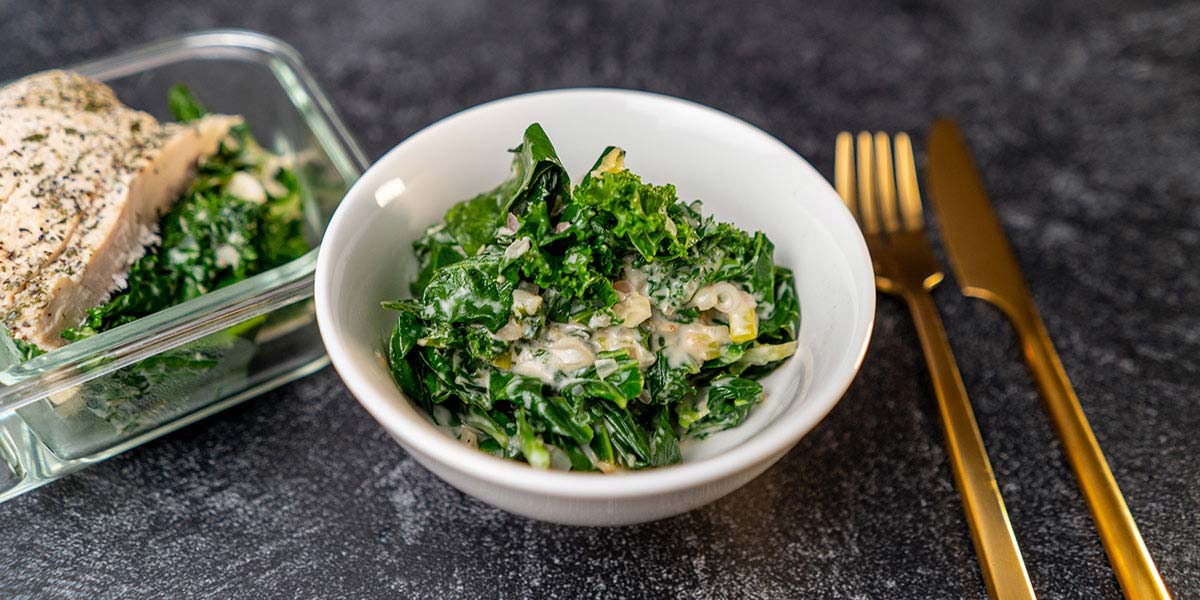 Immediately add your leafy greens, a bunch at a time, allowing each batch to slightly wilt and cook to create more room in the pan. Scrape any browned bits.
Once all 4 cups of greens are in the pan, deglaze the pan with the coconut milk and mix. Scrape any browned bits. Bring to a boil, and then remove from heat.
Serve immediately or cool down quickly if meal prepping. Don't forget to add the lime juice at the end if serving immediately or serve with a lime wedge if meal prepping.


Meal Prep Tips
Cool the greens down fast by spreading them on a deep sheet pan and cooling them uncovered in the fridge.
Add a lime wedge to your meal prep containers so you can squeeze it after reheating.
For more inspiration on different paleo foods, check out this list.
---
Get started on paleo now. Download your free meal prep toolkit, complete with meal planning tools, paleo food lists, and tips for eating paleo.