Summer is still months away but it always seems to creep up quickly. Maybe you've been preparing for summer for months and are totally ready to show off your chiseled body. Or perhaps you've been having one too many (daily) cheat meals. Whatever the case is, having some clean, healthy recipes to incorporate into your summer barbecues and events, probably isn't a bad thing to have.
So, we've created some perfect healthy recipes to keep you looking and feeling your best this winter!
Almond Milk Ice Cream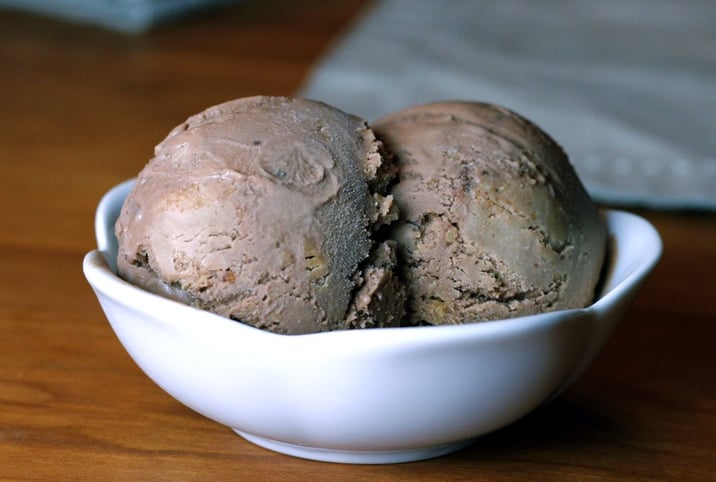 Makes 2 Servings!
Calories: 164.5 P:5g F:12.5g C:16g
Ingredients
2 cups of unsweetened chocolate almond milk
1/2 cup of Stevia
1/4 cup of cocoa powder
1/4 cup of chopped nuts
Blend all ingredients (except for the nuts) together in a blender until the sweetener has dissolved. Then pour the mixture into a nonstick pan and freeze for four hours or until firm.
Once frozen, use a fork to break up the ice cream so that it will fit into the blender. Blend on high until smooth. Add in the nuts or any other add ins that sound appealing and mix with a spoon until evenly dispersed. Put the mixture into a container again and then freeze for one to four hours. Enjoy within this time frame for the most ideal texture.
Grilled Pita Pizza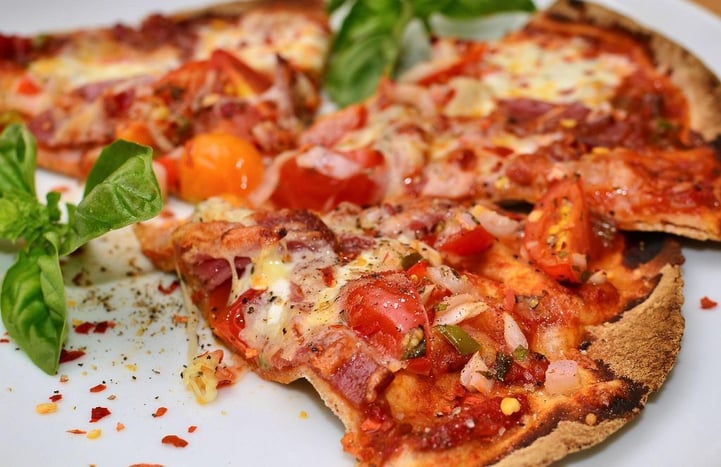 Makes 1 Serving
Calories: 298 P:15g F:9g C:45g
Ingredients
1 whole wheat pita
2 tbsp of pizza sauce
1/4 cup of mozzarella
1 handful of fresh basil
1 tomato
First heat up your grill to get it ready to cook. Then put together the pita pizza, layering as you please topping with any amount of basil or sliced tomato you prefer. Then spray the bottom of the pizza with non-stick oil spray, to prevent sticking. Put the pizza on the grill and heat until cheese is melted. Enjoy!
Balsamic Grilled Mushrooms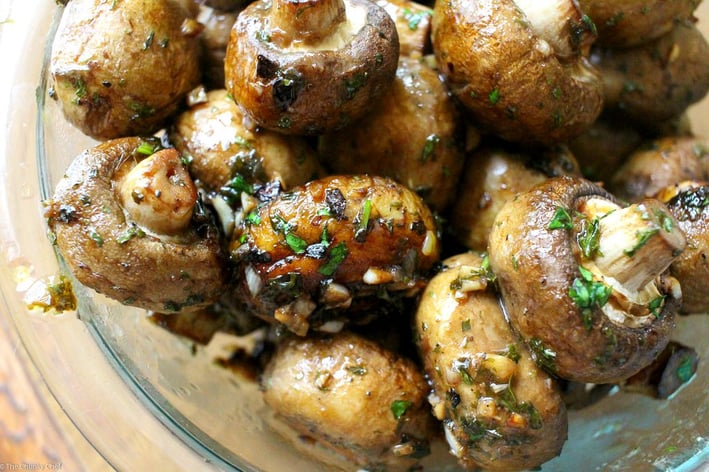 Makes 4 Servings!
Calories: 66.75 P:5g F:0g C:8.5g
Ingredients
2 lbs of Trifecta mushrooms
2 tbsp of balsamic vinegar
3 cloves of garlic, minced
1 tbsp of soy sauce
Add the vinegar, soy sauce, and garlic combination together in a bowl. Marinate the mushrooms in the mixture for an hour. Heat up the grill. Skewer the mushrooms together and grill until tender.
Baked Chicken Taquitoes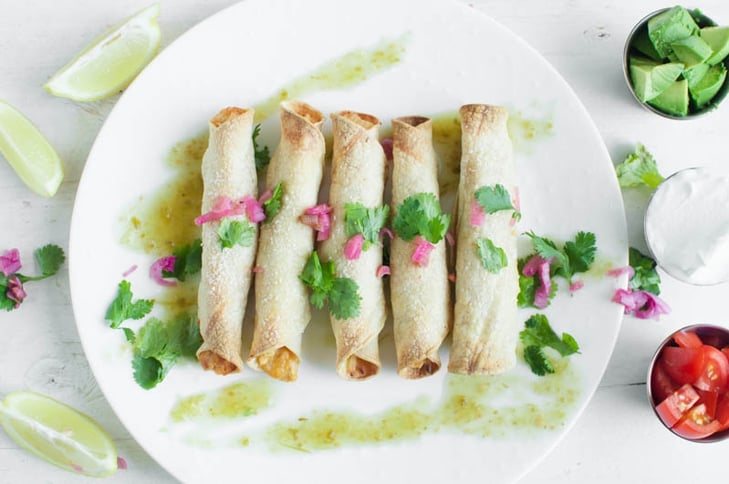 Makes 12 Servings! (1 taquito per serving)
Calories:175 P:9.16g F:9.75g C:12.66g
Ingredients
8 oz low fat cream cheese

⅛ cup buffalo sauce

2 cups of Trifecta chicken

12 small corn tortillas
Preheat the oven to 425. Cut up or shred the Trifecta chicken. Then in a large bowl mix the cream cheese and buffalo sauce. Once the mixture is smooth, add in the chicken and mix together. Add a spoon full of chicken to each tortilla and roll up. Spray a baking sheet with non stick spray and bake the taquitos for 15-20 minutes or until golden brown.
Banana Chocolate Chip Cookies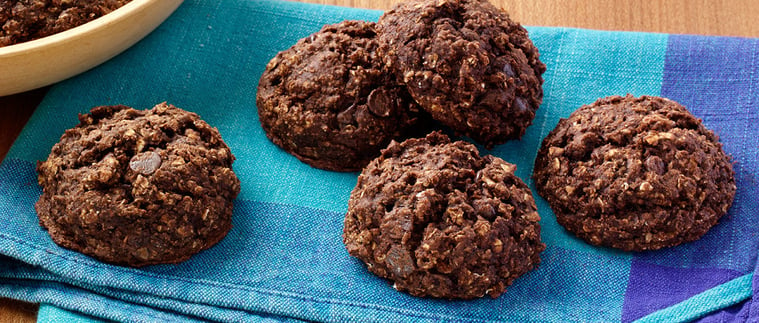 Makes 15 servings! (1 cookie per serving)
Calories: 66.53 P:2.53g F:1.6g C:7.52g
2 very ripe bananas
1 cup of oats
2 tbsp of unsweetened cocoa
2 tbsp of honey
1/4 cup of chocolate chips
Preheat the oven to 350 degrees. Mix all of the ingredients together in a large bowl, starting by mashing the bananas. When everything is evenly mixed, spray a baking sheet with non-stick spray, and using a spoon portion out the cookies. Bake the cookies for 10-15 minutes. Enjoy!
Check out more Clean Eating Recipes: