Ready to get healthy with Trifecta but not sure how to fit it into your current routine?
Trifecta does the hard part of making sure that meals are macro-balanced, taste good, and are delivered ready to heat and eat.
You just need to figure out your goals, nutrition needs, and schedule to create a plan that works for you.
You can adjust the number of meals you get and skip or pause your subscription to make it fit your needs and lifestyle.
Set your goals
Thinking about your goals is an important step that's often overlooked when starting a meal plan or making any changes to your health routine.
Writing your goals down and utilizing SMART goals is a great place to start.
The basics include setting Specific, Measurable, Attainable, Relevant, and Time-Bound goals.


Simply stating you want to lose weight, gain muscle, or have more energy is great, but success and true habit building are more likely when you get into the details and set specific, measurable goals that are gradual.
Figure Out Your Needs
Everyone's routine and day-to-day obligations look different, so we can't make blanket recommendations on what will work best for you, but we can give you considerations and tools to help you make that decision on your own.
The key components that will help you create a meal plan with Trifecta will be your nutrition needs, focusing on your calorie and macro needs, your current eating habits/routine, and your schedule, i.e., where during your day you can use the most support.
When it comes to dietary preferences, Trifecta has something for everyone, whether you're gluten-free, dairy-free, Paleo, Clean, Whole30, Keto, Vegetarian, or Vegan vegan, as well as Meal Prep and Classic options that allow for ultimate macro control.
Nutrition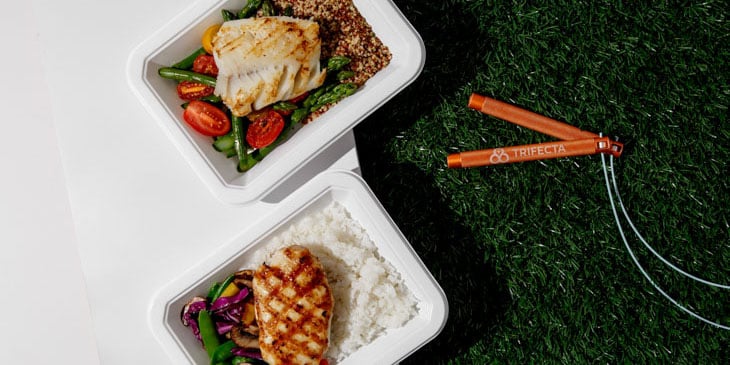 When determining your nutrition needs, several factors need to be considered.
Your nutrition needs will change depending on your anthropometrics (height & weight), age, gender, and activity level.
Of course, there are other factors that can change nutrition needs, such as any comorbidities or health conditions, nutrient deficiencies, injuries, and stress levels.
If you already have custom macros that you're trying to hit, you can skip right on past this part and jump to time.
Our Macro calculator takes the basics into consideration to help you with a foundation on where to start with your nutrition goals.
Find out your macro needs now:


Another great option is to use a tracking app like the Trifecta app to help you track your intake.
Once you know your nutrition needs, it's time to figure out how to best assemble your meal plan.
Schedule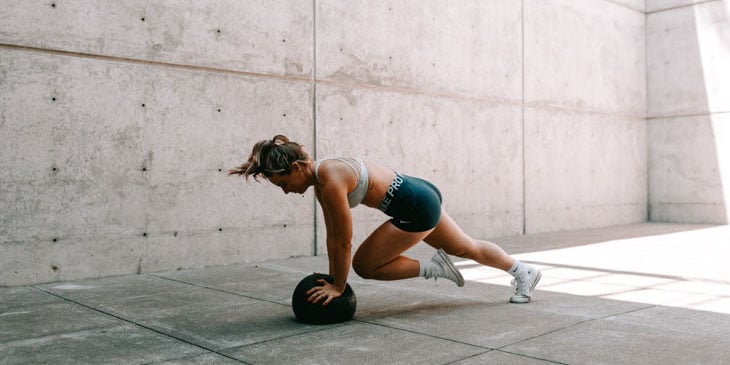 Where do you need the most help? Do you struggle to eat nutritiously at breakfast, lunch, and/or dinner? Is it mostly during the week, or do you struggle more on weekends? Once you determine your pain points, you can start planning how to solve them.
For example, if breakfast is easy for you, and you have a routine of making a smoothie, a breakfast, a sandwich, overnight oats, etc., then you probably don't need to outsource your breakfast with Trifecta.
However, if lunch is difficult for you—either because you get caught up working or are running out the door in the morning without having time to prepare lunch and end up getting take-out a little too often—then getting Trifecta for at least your lunch meals during the week would be a great time to start.
Others may have a more difficult time after work; either you're working late, go to the gym after work, or are just plain too tired to think of preparing a homemade meal. Trifecta for dinners may be the best option, or maybe you need both.
General considerations to help you determine how many meals to order:
1 Meal Per Day – You cook a lot! You already have most of your meals planned out, but you need a few to supplement your diet. You're already at or close to your goal weight or nutrition goals.
2 Meals Per Day – You want to be responsible for a meal a day. You're confident in doing a good amount of healthy cooking and also want some quick and easy meals throughout the week. You need considerable support getting to your goal weight.
3 Meals Per Day – You are busy and don't want to cook any of your own meals. You want to eat right with no room for error on your part and are ready for a serious commitment.
4 Meals Per Day – You have no time to cook and want to get most, if not all, of your calories from Trifecta.
If you'd like full macro control, enjoy meals very plain, or want to add your own seasonings to your meals, Meal Prep or Classics may be a better fit than a meal plan.
Placing Your Order
Once you have your timing figured out and know what's feasible for you and how many Trifecta meals you are going to be eating daily, you're ready to place your order.
Let's say you plan to eat Trifecta for breakfast and lunch five days per week. You will select 2 meals per day, 5 days a week, and select yes to include breakfast.
If you have any questions or concerns while placing your order, be sure to reach out to our excellent customer support team to help you through the process.
You can reach out via phone (530-564-8388), email, or use the live chat feature on our site.
Figure Out Your Remaining Needs
Once you figure out what you're going to be ordering with Trifecta and get your order placed, you can figure out, on average, what your remaining macros will be (if you're tracking).
To do this, use our average macros listed per meal plan and subtract from your macros or calories (whichever you're tracking).
For example, if you plan to eat Trifecta for breakfast and lunch on the Clean plan, this will total about 920 calories, 70 g protein, 90 g carb, and 30 g fat.
Subtract these from your goals calories/macros, and you have the remaining calories/macros for your dinner and snacks.
So if your goal nutrition goals are 1600 calories, 135 g protein, 145 carbs, and 55 grams fat, your remaining macros would be 680 calories, 65 g protein, 55 g carb, and 25 g fat.
Now you can plan your dinner and snacks accordingly. If you're making a recipe for dinner that is about 400 calories, 30 g protein, 30 g carb, 15 g fat, you will have about 280 calories, 30 g protein, 25 g carb, and 15 g fat remaining for 1-2 snacks.
Doing this simple step can be helpful and save you stress in your meal planning and macro tracking.
If you need some help planning your remaining meals or snacks, you can either increase your meal order or check out these resources:
If You Need More Support
Creating your plan can be as relaxed or regimented as you want.
If you need some more support getting started, you have access to our Nutrition Coaches with your Trifecta subscription to help you walk through this process.
Whether you're looking for help with weight loss, want to build better nutritional habits, or gain everything from more muscle to confidence, we have the resources and tools to support you.