Guacatillo is a Mexican sauce that combines avocado (aguacate in Spanish - hence the name) and tomatillos, with a few other ingredients. This tangy and highly delicious sauce can be eaten hot or cold and is the perfect addition for a keto lifestyle or for anyone looking for extra nutrition and flavor!
How to Make Guacatillo Sauce
This recipe can be prepared in less than 10 minutes. It is a combine-and-blend recipe that requires little to no effort. Super straight-forward. Make it once and it will become a staple in your meal prep rotation! I assure you of that!
To make this sauce, you'll need:
5 tomatillos, husk and core removed
4 avocados, pitted and removed from skin
1 jalapeno, seeded
1 small bunch cilantro leaves
2 tablespoons lime juice
1/4 yellow onion, peeled
4 tablespoon Avocado oil
Pinch of salt, to taste
Kitchen Needs:
Large bowl
Blender
Spatula
Tupperware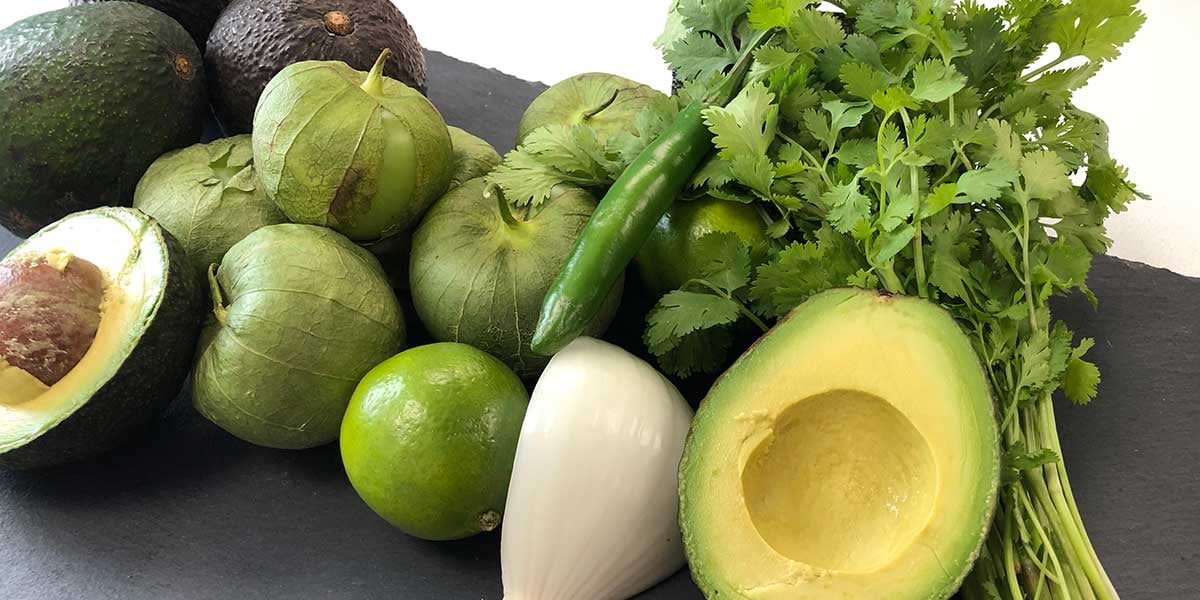 Step One: Clean Tomatillos, Scoop Avocados, and Combine Ingredients
Rinse and remove the husk of the tomatillos, remove the core using the tip of a small knife, rinse and quarter them. As you quarter them, keep them in a bowl. Slice open the avocados lengthwise, remove the pit, and scoop the avocado 'meat' off the skin into the same bowl with the tomatillos.
Remove the stems from the cilantro and discard. Rinse the cilantro if necessary and add to the same bowl with the tomatillo and avocado.
Wearing gloves, cut the top of the jalapeño off. Make sure you wash your hands after slicing the pepper if you have no gloves. Cut the jalapeno in half lengthwise, and remove the white veins and seeds by pressing and flattening the pepper down with one hand, and gliding the knife across the top of the flesh from one side to the other to scrape off the veins and seed. Be careful to not remove too much of the jalapeno flesh.
Transfer seeded jalapeños to a bowl. Add avocado oil and salt, keep the lime juice aside for now.
Step Two: Blend Your Ingredients
Transfer all ingredients into a blender. Using a blender tamper to help push the ingredients in, blend starting at low speed and slowly increase; the sauce will begin forming into a beautiful bright green puree.
As all the ingredients blend, add the lime juice. Blend for 1-2 minutes stopping as necessary to scrape the sides. Taste for seasoning and adjust as necessary.
Step Three: Transfer to a Container and Store
Transfer to a deep air-tight container to slow down oxidation (browning) as much as possible. Store in the fridge for 5 days.
Culinary tip: If desired add a pinch of ascorbic acid or citric acid to further slow down the oxidation of the sauce.
Serve this With
Serve this sauce with some Trifecta chicken, Trifecta steak, shrimp, or even salmon! You can even use this sauce to season your favorite Trifecta vegetables or use it every Tuesday for your tacos!
Add this sauce to your weekly meal prep to add a serving of healthy fats and take the flavor up a notch!