Being mindful of your calories can play a significant role in achieving your health and fitness goals, but that doesn't mean you have to sacrifice flavor and fullness! We've pulled together our top low-calorie recipes that are big in flavor and easy on the wasitline. Whether you're building muscle, getting lean, or losing weight, these low-calorie meals will help you along the way.
Bon Appétit!
Mango Ahi Tuna Bowl
Feeds 1 person

Calories: 356 / F: 3.5 P: 29.5 C: 21.4 (per gram)

4 oz Ahi Tuna

1/2 cup of Trifecta Mango

2 cups of lettuce (spring mix)

½ tbsp black sesame seeds

1 tbsp sesame oil

1 tbsp rice vinegar

Embellish with green onions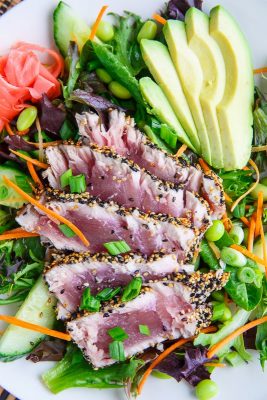 Cut ahi tuna into squares. In a bowl mix tuna, sesame oil, rice vinegar, sesame seeds and mango. Add in avocado and toss to coat. In a serving bowl, put the spring mix at the bottom. Add the tuna mixture on top of the spring mix. Embellish with green onions.
Sweet Potato Waffles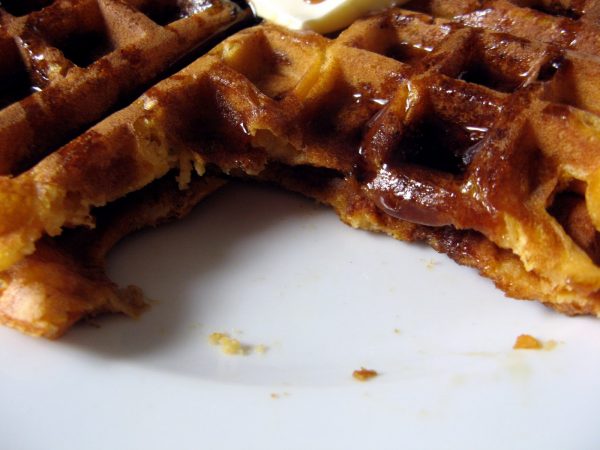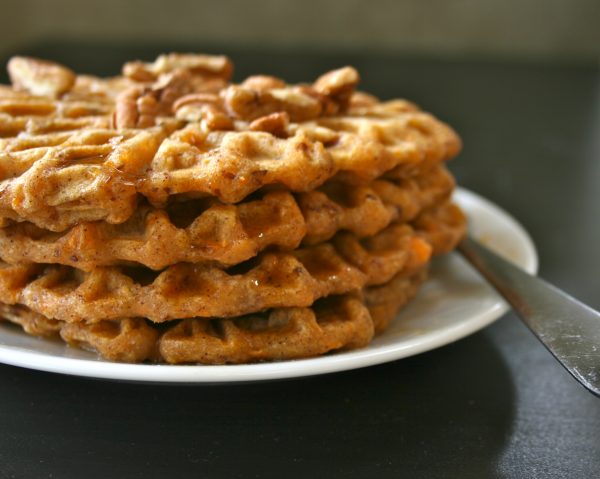 Feeds 1 person
Calories: 387 / F: 8.8 P: 15.4 C:58 (per gram)
½ Cup Trifecta Sweet Potatoes (fully cooked, or 1/2 use cup puree)
4 oz of Trifecta oatmeal
1 Cup Almond Milk.
2 Eggs (1 whole and 1 egg white)
¼ tsp baking powder.
1 tbsp cinnamon
1 tbsp honey.
Oil Spray (for waffle iron)
½ Banana (sliced)
In a bowl mix the sweet potato, oats and almond milk. Stir until mixture is smooth. Add eggs, cinnamon and honey. Stir until mixture is even. Heat waffle iron. Once heated, use a nonstick spray to coat the iron. Add batter to the iron. Once waffles are cooked, embellish with sliced bananas and sugar free syrup as you please.
Cauliflower Vegetable Pizza
Feeds two
Calories per serving: 328 / F: 19.4 P: 27 C: 16.9
1 large egg, lightly beaten
1 ¼ cups shredded part-skim mozzarella cheese
2 tbsp grated parmesan cheese
¼ cup tomato sauce
½ cup Trifecta grape tomatoes
½ cup Trifecta mushrooms, sliced
½ cup Trifecta bell peppers
2 cloves garlic, sliced
Fresh basil leaves, optional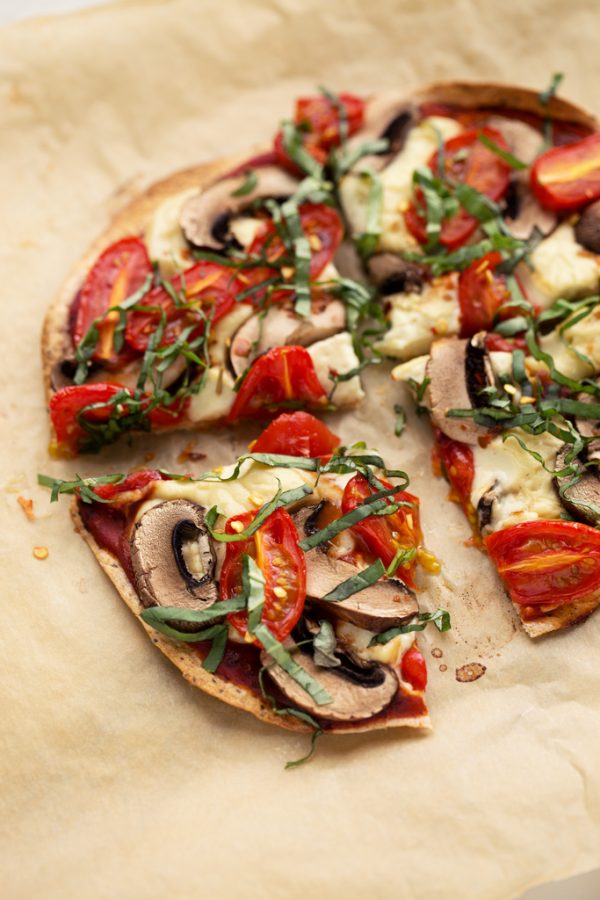 Preheat oven to 425. Line a baking sheet with parchment paper. Using a blender or food processor, blend the cauliflower until finely grained. Place the grained cauliflower into a bowl and cook in the microwave for 3-4 minutes or until soft. Remove from microwave and let cool. Using a paper towel, pat the cauliflower until it is as dry as you can get it (this helps with sticking). In a new bowl, mix in the egg, one cup of mozzarella and parmesan cheese. Spray pan and parchment paper lightly with nonstick spray. Pat the dough onto the baking sheet into a 10-inch round. Bake for 10-15 minutes or until lightly brown. Top the pizza with sauce, ¼ cup mozzarella, grape tomatoes, garlic, mushrooms and bell peppers. Bake for another 10 minutes or until cheese is melted. Top with fresh basil leaves.