Eating healthy shouldn't break the bank! With a little planning, these tips will help you enjoy the nutritious food your body deserves.
TIPS AND TRICKS
Buy frozen or in-season vegetables.

Vegetables in the freezer section are frozen immediately after they are harvested, so they are just as fresh as the other vegetables you're buying. They're picked at peak ripeness meaning that its most nutrient packed and half the price! Just be sure to read the label – there should only be one ingredient in the package you buy: the vegetable itself.
Farmers markets are everywhere. Try to make your purchases towards the end…owners will offer great deals to sell out their produce.
Eat nutritious food. This may not be an "Aha!" moment, but the simple sugars and processed foods you eat will just leave you hungry causing you to spend

more

money on

more

food.
Buy in bulk. Nuts are my favorite thing to get in large quantities but this really applies to anything: grass fed beef, frozen fruit/veggies, etc.
Check out online deals!

@trifectasystem
Grow

your favorite seasonal vegetables, spices, and even fruit. Most spices can be grown in pots, so a backyard is not necessary.
Make your own

mayo, salad dressing, stocks, and treats. Read the ingredients in your salad dressing and treats and you'll realize it is well worth a little extra time to make your own.
Skip the fast food. Planning will put you in the right mindset ahead of time. Bring your lunch and cook more at home. Take a look at your last grocery bill and compare it to a week's worth of restaurant charges. It doesn't take a genius to see how expensive it is.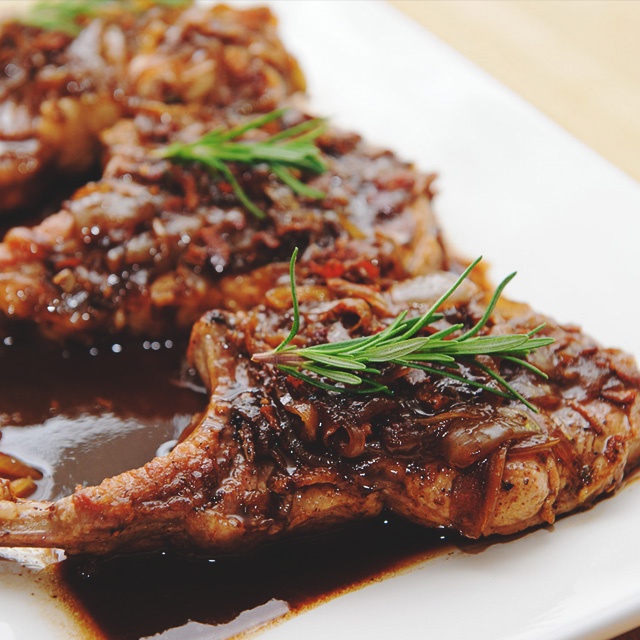 Here's a healthy recipe to try out your new money saving skills:
SUMMER PORK CHOPS
Makes: 4 Servings
Calories: About 395 Per Serving
Cooking Time: 70 to 80 minutes
---
INGREDIENTS
2 tablespoons honey
1 tablespoons vegetable oil
1 ½ teaspoons apple cider vinegar
1/2 teaspoons ground cumin
1/4 teaspoons red pepper flakes
4 bone-in pork chops ½ inch each
Salt and pepper to taste
---
DIRECTIONS
In a small bowl, whisk together honey, vegetable oil, vinegar, cumin and red pepper flakes.
Sprinkle both sides of the pork chops with salt and pepper and place in a Ziploc bag with the marinade.
Let sit for 1 hour.
Heat grill to medium heat.
Cook for about 4 minutes or until the pork chop is easily moved from the grill.
Flip and cook on the other side for another 3 minutes. Enjoy!
---
NUTRITION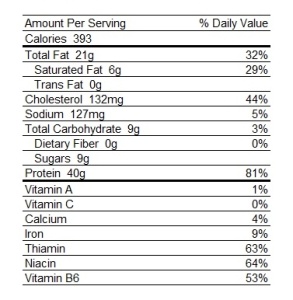 Percent Daily Values (% DV) are based on a 2,000 calorie diet
Nutrition Facts are based off the USDA National Nutrient Database for Standard Reference and nutrition may vary based on methods of preparation, origin and freshness of ingredients, etc.
---