Prepare a nutrient-dense chocolate lava cake in less than 3 minutes, perfect for a sweet snack or protein-packed dessert.
Is Chocolate Lava Cake Unhealthy?
It's hard to say that something as simple as a chocolate lava cake could be 'unhealthy', as our health is an accumulation of all the choices we make in our diet and our lifestyle. But we can choose to be mindful of the quality of the ingredients we choose to use and prepare nutritionally balanced and dense meals!
Preparing a healthy dessert is as simple as swapping out a few ingredients and knowing how to portion control. Chocolate lava cake is no exception.
This recipe is a quick and easy variation of the classic molten chocolate cake we have all come to love. Although we've added some protein powder and reduced the amount of sugar in the recipe you'll get to enjoy a gooey, chocolatey, and warm chocolate cake without getting a sugar high!
What is Lava Cake Made Of?
A traditional molten chocolate cake is prepared using elements of both a chocolate cake and a souffle; deriving its name from the dessert gooey and melty chocolate center.
Most classic chocolate cake recipes will use eggs, butter, sugar, chocolate, and flour; a fairly simple combination of ingredients. We've prepared a nutrient-dense and meal-prep-friendly alternative to the classic cake by substituting out basic all-purpose flour for chocolate protein powder and using a sugar substitute instead of granulated sugar.
Choosing a Quality Protein Powder
You can use whatever protein powder you'd like but be aware that the protein powder manufacturing process is not closely regulated.
We suggest using a whey protein powder or plant-based protein powder made by a company that undergoes third-party testing for safety and quality control.
Pro tip: look for a third-party tested seal of approval on your protein powder to help ensure the quality and safety of ingredients!
How to Prepare Your Protein Chocolate Lava Cake
Prep time: 5 minutes
Cook time: 2 minutes
Servings: 2
Ingredients:
1/2 cup chocolate protein powder
3 tablespoons cocoa powder
1 tablespoon almond butter or peanut butter powder
2 whole egg
1 tablespoon coconut oil
1/3 cup unsweetened milk of choice
1 teaspoon vanilla extract
1 tablespoon arrowroot starch
1 tablespoon chocolate chips
1 teaspoon honey
Kitchen Tools:
Blender
Measuring cups and spoons
Spatula
Cooking spray
4-ounce ramekins or coffee mug
Step 1: Measure Your Ingredients and Prepare Ramekins or Mugs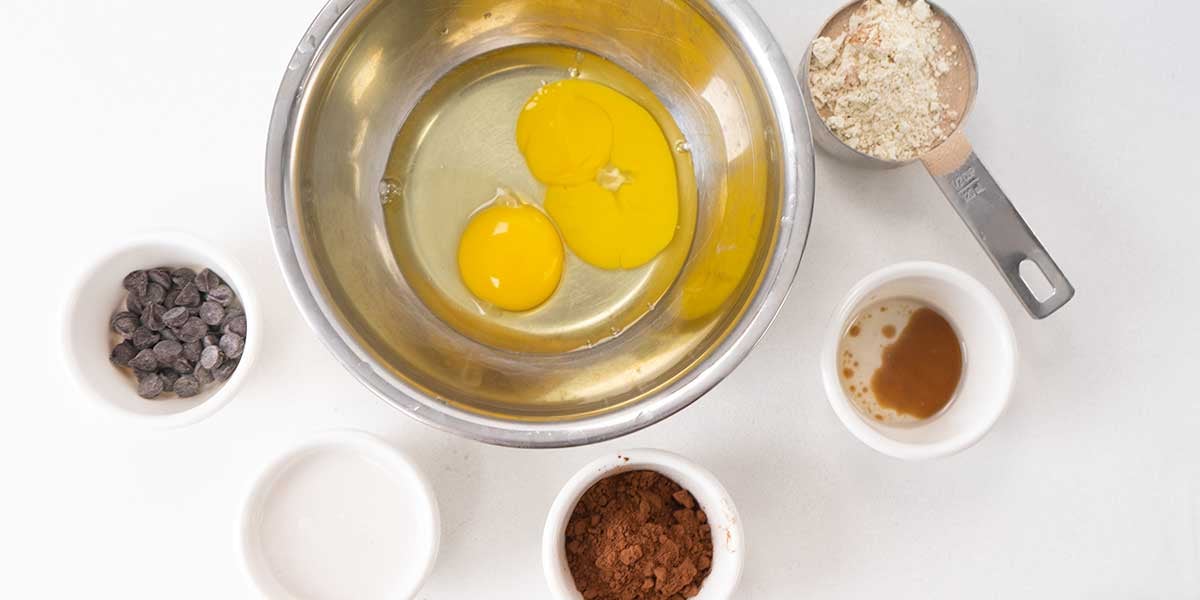 Gather and measure all of your ingredients for your molten chocolate lava cake.
Step 2: Prepare Chocolate Batter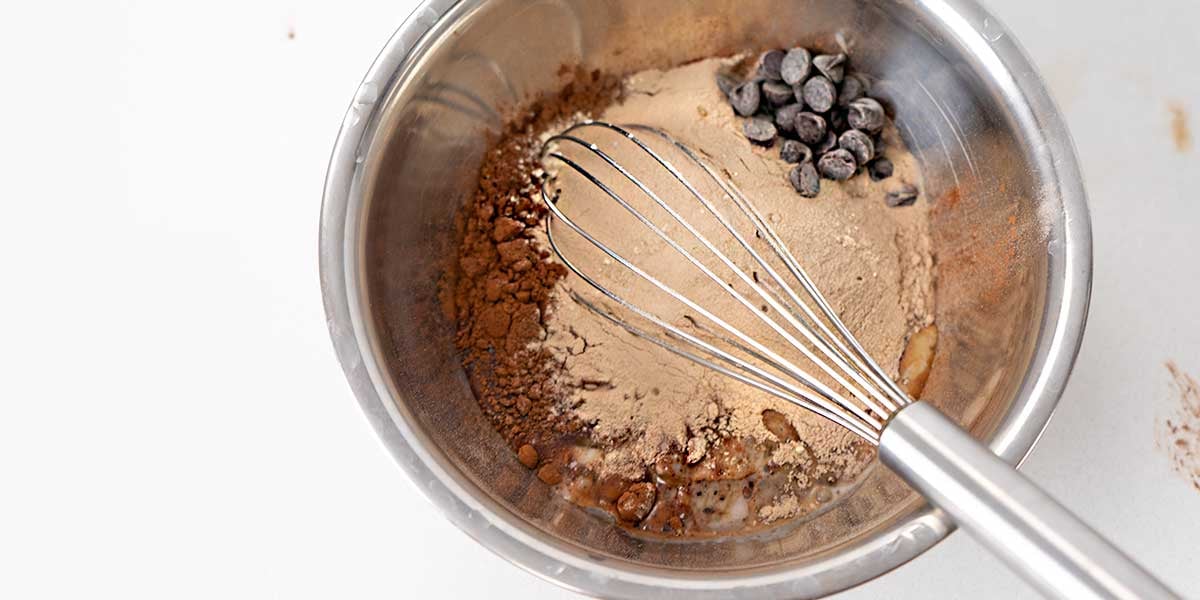 In a large bowl whisk together all of the ingredients for your cake until you form a batter.
Coat two ramekins or coffee mugs with non-stick spray and divide the batter evenly in half between the two.
Step 3: Microwave on high for 1 minute and 15 seconds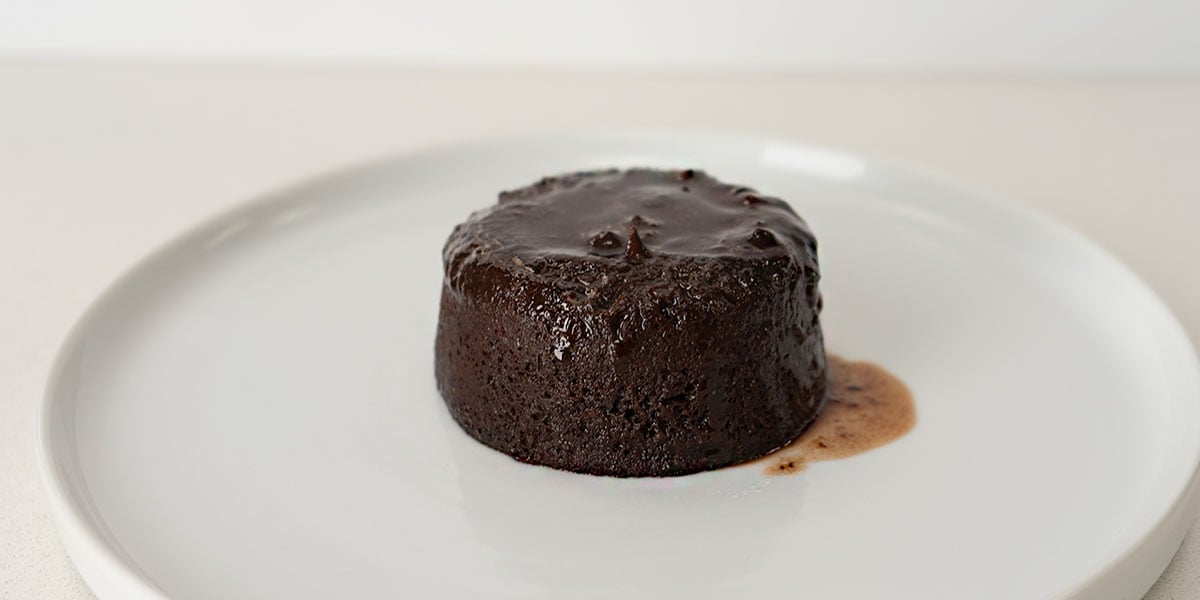 Microwave your molten lava chocolate cake on high for 1 minute and 15 seconds, to ensure the molten lava and gooey center! Then enjoy!
The food you eat sets you up for success or failure, not just in your physical performance, but in your mental health as well.
Ready to clean up your diet? Check out perfectly portioned and ready-to-eat organic meal plans.