We probably aren't the only ones thinking this summer just keeps getting hotter and hotter. I mean seriously, can it be fall yet? This summer seems to be reaching scorching new highs, making chicken and rice, somewhat less appealing to ice cream and margaritas. However, we're here to bring you some summer recipes that will surely help you cure that sweet tooth and beat the heat!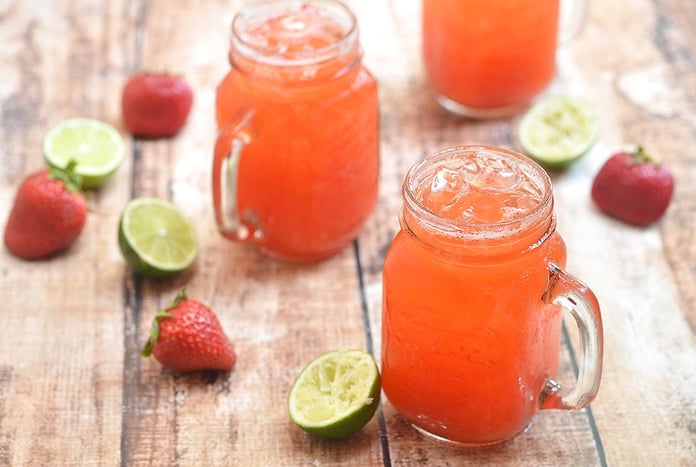 Low Cal Strawberry Limeade
Calories: 16 (Makes 8 servings)
Ingredients:
1 1/2

cups

strawberries

3/4

cup

fresh lime juice

1 1/2

teaspoons

sweetner

5

cups

water

ice
Blend the strawberries and lime juice together until smooth, then stir in sweetner and water. Either blend the ice in for a smoothie, or serve chilled with ice! Enjoy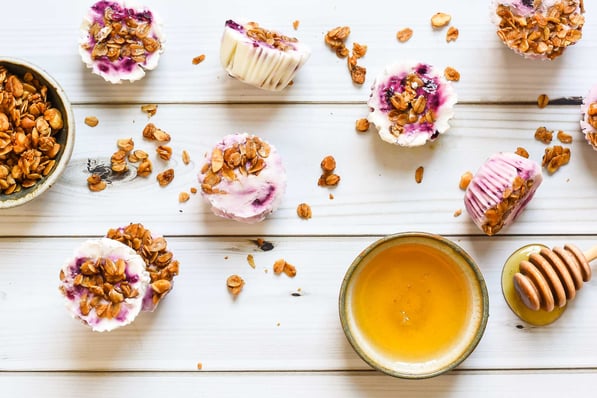 Froyo Bites
Calories: 166.16 per cup, serves 6! (P: 17.6g, C: 22.3g, F: 1g)
Ingredients:
4 1/2 cups of plain or vanilla Greek yogurt, low-fat

2 tbsp honey

1 1/2 cup of fruit of strawberries (or fruit of choice)

muffin cup liners

1/2 cup of protein granola
Line a muffin tin with the muffin liners. Then add a small bit of the granola at the bottom of each muffin liner. Then in a small bowl, mix the greek yogurt with the honey. Spoon into the muffin liners. Top with fresh cut berries. Freeze for about 6 hours or until firm. Enjoy!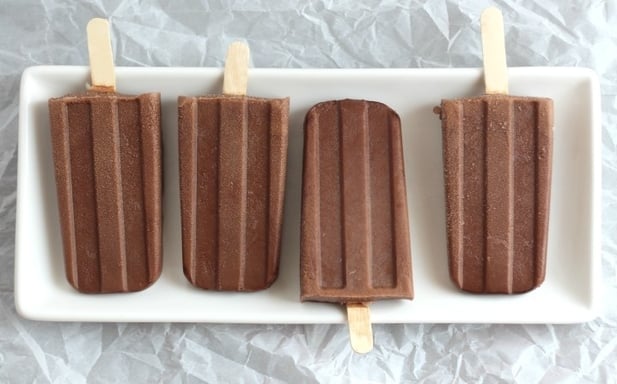 Chocolate Protein Popsicles
Calories: 144.16 per popsicle, makes 6 servings! (P: 9.16, C: 11.16g, F: 7.5g)
Ingredients:
1 can of coconut milk
1/3 cup of dark chocolate chips
2 scoops of chocolate protein powder
On the stove, melt the chocolate chips and coconut milk. Then in a bowl, mix in the protein powder and melted chocolate chips combination. Then, using a popsicle mold, add the mixture and popsicle sticks. Freeze for 6-8 hours, Enjoy!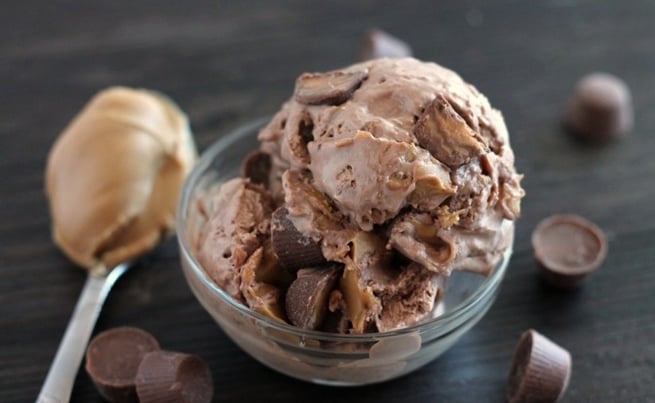 Chocolate Peanut Butter Ice Cream
Calories: 161 per serving, serves 3! (P: 12g, C: 17.3g, F: 6.3g)
Ingredients:
2 whole bananas
1 scoop of chocolate protein powder
2 tablespoons of peanut butter
Overnight, freeze the two bananas with the peel off, sliced into pieces. Then take out a blender and blend the frozen bananas until almost smooth. Add in the protein powder and peanut butter, then blend again. Place mixture into a large container and freeze for an additional 30 minutes before eating. Enjoy!
Don't want to cook during your summer break?
Check out our healthy ready-to-eat meal prep options: