What is the Best Diet for Muscle Growth?
Building lean muscle mass requires protein and calories. However, carbohydrates, healthy fats, and vitamins and minerals all play a major supportive role in muscle growth. Eating high protein foods alone won't cut it.
Protein is the cornerstone of building muscle. It provides the amino acids that your body needs to repair and rebuild muscle tissue that is broken down during resistance training. This is why it's so important to consume enough protein in your diet if you want to build muscle.
In general, it's recommended that you consume 0.5 to 1 grams of protein per pound of body weight per day (1). Or you can also aim to get about 30 to 40 grams of protein per meal as a good starting point.
Additionally, eating enough calories is crucial for muscle gain, especially if you are looking to put on a lot of muscle. The more food you eat, the faster you will be able to put on healthy weight. However, not everyone is looking to bulk. If you are only looking to tone up, eat enough to support your workouts and focus on simple foods that help build lean mass.
Increasing the amount of high carb foods can also support your muscle gain goals. Your muscles love carbohydrates and utilizes them in the repair, building, and strengthening of the lean tissue (2).
Similarly, many essential vitamins and minerals support the muscle gain process.Some research suggests that vitamins A, C, and E support muscle gain (3). Getting plenty of B vitamins, zinc, vitamin D, and calcium can also help with increased gains (4).
Foods for Building Muscle
The top foods for building muscle mass are simple whole foods that provide a high amount of protein and natural nutrition.
This includes:
Low fat dairy

Animal protein

Plant based protein

Healthy Carbs

Healthy Fats
Low Fat Dairy
Dairy contains a combination of two specific types of protein that support muscle gain - fast digesting whey protein and slow digesting casein protein. Whey protein powder is often encouraged after a workout to promote quick recovery, whereas casein protein is typically used at rest or before bed for continued recovery. Choosing most low fat dairy options gives you a healthy source of both types.
Dairy tends to be high in vitamin D and calcium, a key mineral used in muscle contractions (3). Additionally, the natural hormones present in dairy are associated with more lean muscle growth (4,5).
Animal Protein
Meat, Fish, and Eggs are all excellent high protein foods to include in your meal plan. Animal based proteins are considered complete proteins because they contain all of the essential amino acids your body needs in an optimal balance. Some studies suggest that consuming complete post workout can improve the amount of available protein for muscle building (6). Moreover, meat tends to be a great source of zinc and B vitamins.
Opt for lean meat to cut back on saturated fat intake. Along with fatty fish and whole eggs to increase your intake of healthy omega-3 fats.
Plant Based Protein
Certain plant based foods can be an excellent protein source and they tend to be incredibly nutrient dense. Plant based protein options are typically high in fiber and many of the key vitamins and minerals that support better health. Moreover, they also tend to be a quality source of carbohydrates.
Consider utilizing plant based protein options as a meat alternative in your meal plan or include them with any animal protein dish to increase the total protein content and overall nutrition.
Healthy Carbs
Nutrient rich, high carb foods are a great addition to any muscle gain diet. Their high starch content provides the lasting recovery fuel your muscles need. Additionally, they contribute essential nutrients for better health and gains.
If you are looking to bulk quickly, many high sugar foods can help add calories and carbs to your diet without adding a large volume of food. This includes foods like honey, maple syrup, and fruit juice. These options work best pre and post workout, but can be added to any meal.
Healthy Fats
Healthy fats are a great way to add more calories to your diet without having to drastically increase the amount or volume of food you consume. They are also helpful in the muscle recovery process and can provide various health benefits (7,8).
Using plant based oils is the most efficient way to add calories and fat, but whole-food options tend to be more nutritious.

The Top 21 Muscle-Building Foods
Here is your go to food list for foods to build muscle: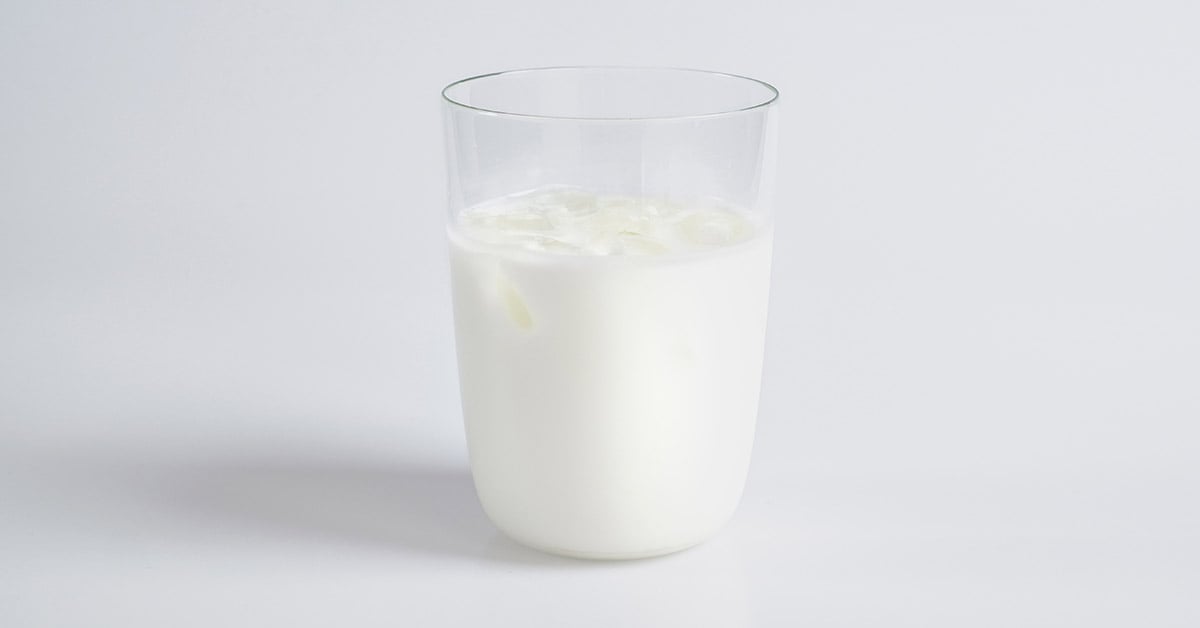 1. Milk
Cow's milk supplies an excellent and is easy to consume. It is also an easy source of post workout carbohydrates to increase your muscle mass.
2. Greek Yogurt
Yogurt, especially Greek yogurt, is high in protein and an incredibly easy snack or breakfast choice. Yogurt also contains natural probiotics that support gut health.
3. Cottage Cheese
Similar to yogurt, cottage cheese is also high protein and easy to consume.
4. Low fat cheese
Cheese is an easy way to add protein to just about anything. Enjoy as a snack or sprinkle some low fat cheese on your favorite recipe.
5. Eggs
Eggs or egg whites can be eaten for breakfast, as a snack, or added to most recipes for an extra boost of protein and nutrition.
6. Chicken
Chicken is a great source of lean protein that can be prepared in a variety of ways, so it's easy to fit into your diet.
7. Salmon
Salmon, along with other types of fatty fish, is a nutrient dense protein that also provides omega-3 fatty acids.
8. White Fish
Many types of white fish can be considered a pure protein because nearly all of the calories they contain comes from protein alone.
9. Lean Beef
Lean red meat will get you quality animal protein without all the saturated fat. It is also an excellent source of iron needed to deliver oxygen to your hard working muscles.
10. Soy Protein
Soy or edamame is a complete plant based protein that contains all the essential amino acids your body needs. Tofu and tempeh are also a good source of soy.
11. Beans
Beans pack protein (18 grams of protein per cup) and quality carbs all in one serving. They are also very easy to add to just about any recipe.
12. Quinoa
Quinoa is not only one of the highest protein grains, it is also a complete protein.
13. Lentils
Lentils are a great protein source and pack a lot of essential nutrition into one serving.
14. Whole Grain Pasta
Whole grain pasta is a great source of quality plant protein and carbs. Most store bought varieties have up to 9 grams of protein per serving. Egg pasta is also a great option.
15. Potatoes
Potatoes are a nutrient rich carb that act as a great muscle building food staple.
16. Rice
Rice is a great way to pack in simple recovery carbs after a strength workout. Try white rice for more carb content and whole grain rice for slightly more nutrition.
17. Bakery Bread
Unlike shelf stable bread that is made with a long list of ingredients, bakery bread is typically minimally processed and made with quality grains your muscles will enjoy.
18. Tortillas
Like bread, tortillas can be a great addition to any bulking diet. Look for minimally processed flour or corn tortillas to add a solid amount of carbs to your wraps and burritos.
19. Nuts
Nuts and nut butters are a great source of healthy fats and provide a decent amount of protein. Peanut butter and almond butter tend to be the highest in protein.
20. Seeds
Seeds are a great way to add calories and healthy fats to any meal. They also have some protein to contribute. Sprinkle them on toast, salads, pasta, stir frys, or whatever you heart desires.
21. Avocado
Avocado is a wonderful healthy fat that provides a lot of other key nutrients to your meal plan. Use it as a topping, in a smoothie, or eat it plain with a drizzle of oil and salt.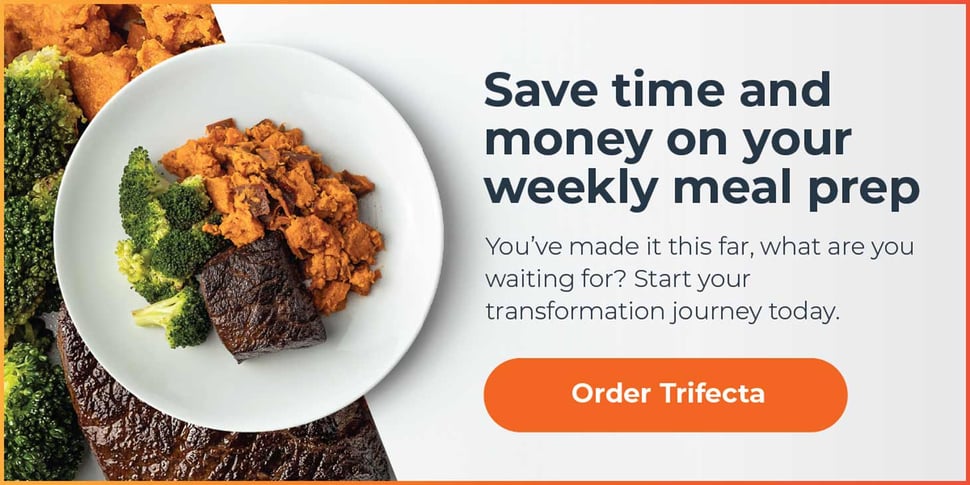 No food alone is going to help you gain muscle unless it is paired with a muscle building workout routine and a solid muscle building diet plan. Just like any health or fitness goal, success is rooted in consistency. So choose the foods you enjoy most and get familiar with meal prep.
See gains even faster when you outsource your nutrition to the pros. Trifecta's high protein meal plans have helped thousands of champion bodybuilders gain muscle, get shredded, and maintain their peak physique.