As most of us know, the journey to becoming the fittest version of ourselves isn't easy. It requires major planning, preparation and a combination of a clean diet and exercise. Since there are so many working parts in the equation, scouting out tools to help you along the way may save you time. The average person is incredibly busy, whether it's work, school, kids or just everyday life. Calorie counting applications are meant to keep your diet on track without all of the hassle of trying to do the math yourself, whether you are counting calories or macronutrients. When you can input what you're eating and see your calorie/macro breakdowns, it makes life a lot easier, especially when it's at your fingertips on your smartphone. We put a list together of some of the top calorie counting apps and our thoughts on them. We took several things into account such as usability, features, food database, design and then gave them an overall rating.
MyFitnessPal
Versions offered:
Free
$9.99/mo or $49.99/yr for the Premium version that is ad-free, offers exclusive content and more customizable options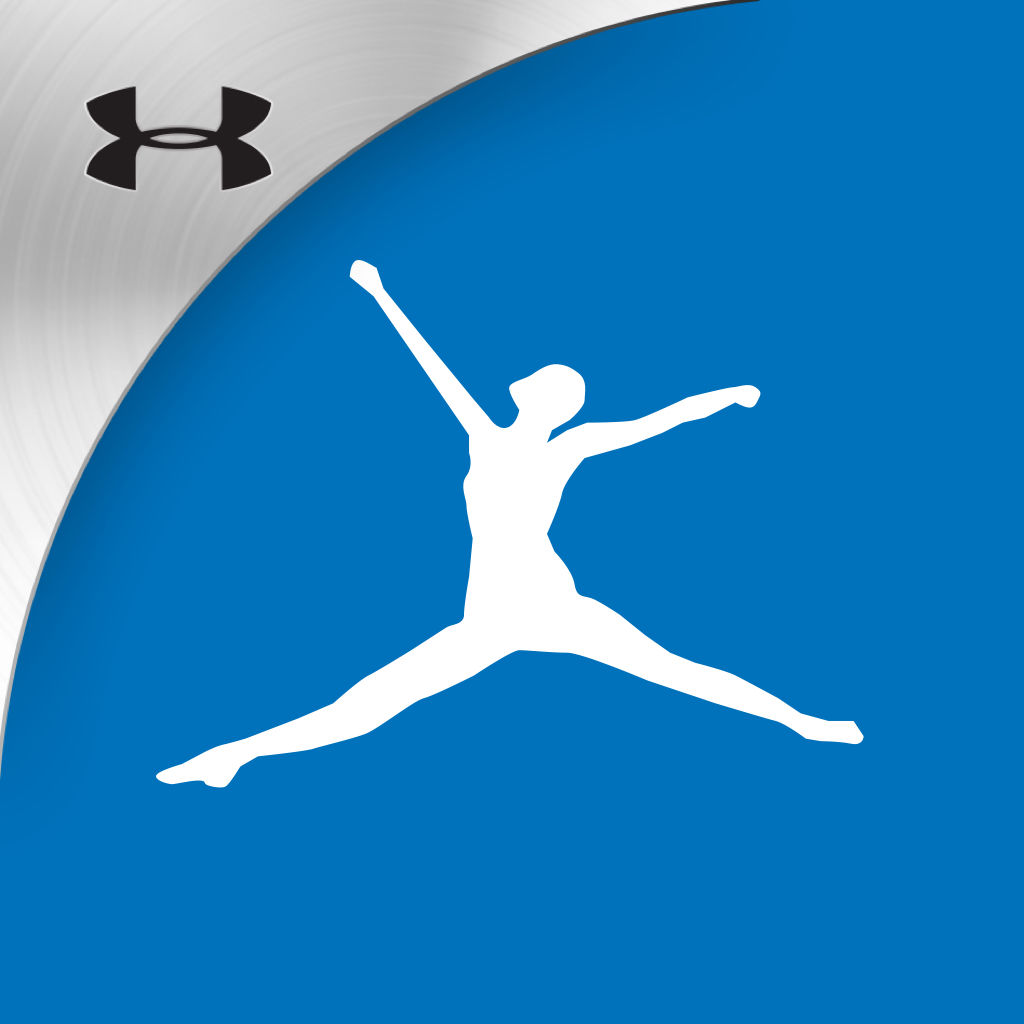 Pros:
Simple design

Easy to log meals

Helpful macro and calorie counting visual tools
Cons:
App sometimes closes unexpectedly and closes for no reason
Description:
This is one of the most popular apps in the fitness industry when it comes to counting calories. It features a great combination of functions such as counting calories, macronutrients and exercise. When you download the app, you enter your goals for your fitness journey, whether that's losing weight, gaining weight or just maintaining. You can also follow your friends and family on the app to see what they're up to. One of the most useful parts of this app is the ability to look up foods, of all different brands. Users can enter food information and there are already thousands of brands and varieties in the system. If the food you want to track isn't in the system, you can enter it in yourself. You track each food you eat by measurement and they have several types of measurement for each one (since everyone measures differently).
Key Features:
1. Calorie Counting: Ability to track calories to stick to nutrition goals. You can search for the foods on MyFitnessPal or input them yourself. At the top of your daily diary, it shows you how many calories you have left for the day based on your fitness goals and how much you have already consumed on that given day. It also shows you a piechart of the macronutrients being consumed by percentage. For example, it may show 30% carbohydrates, 50% protein, 20% fat.
2. Exercise Tracking: MyFitnessPal has a database of hundreds of exercises to choose from in a variety of forms, such as cardio, weight lifting and yoga. It will customize how much you will burn doing that activity based on your height, weight and gender.
3. Community: They have a forum where other users can connect and share tips and tricks. If you have any questions or want to ask for recommendations, this is the place to go. It's also an outlet to share personal experiences throughout your journey and discuss successes and trouble shoot any struggles along the way.
SparkPeople
Versions offered:
Free
$4.99/mo or $29.99 one time for the Premium version that provides advanced diet and fitness reporting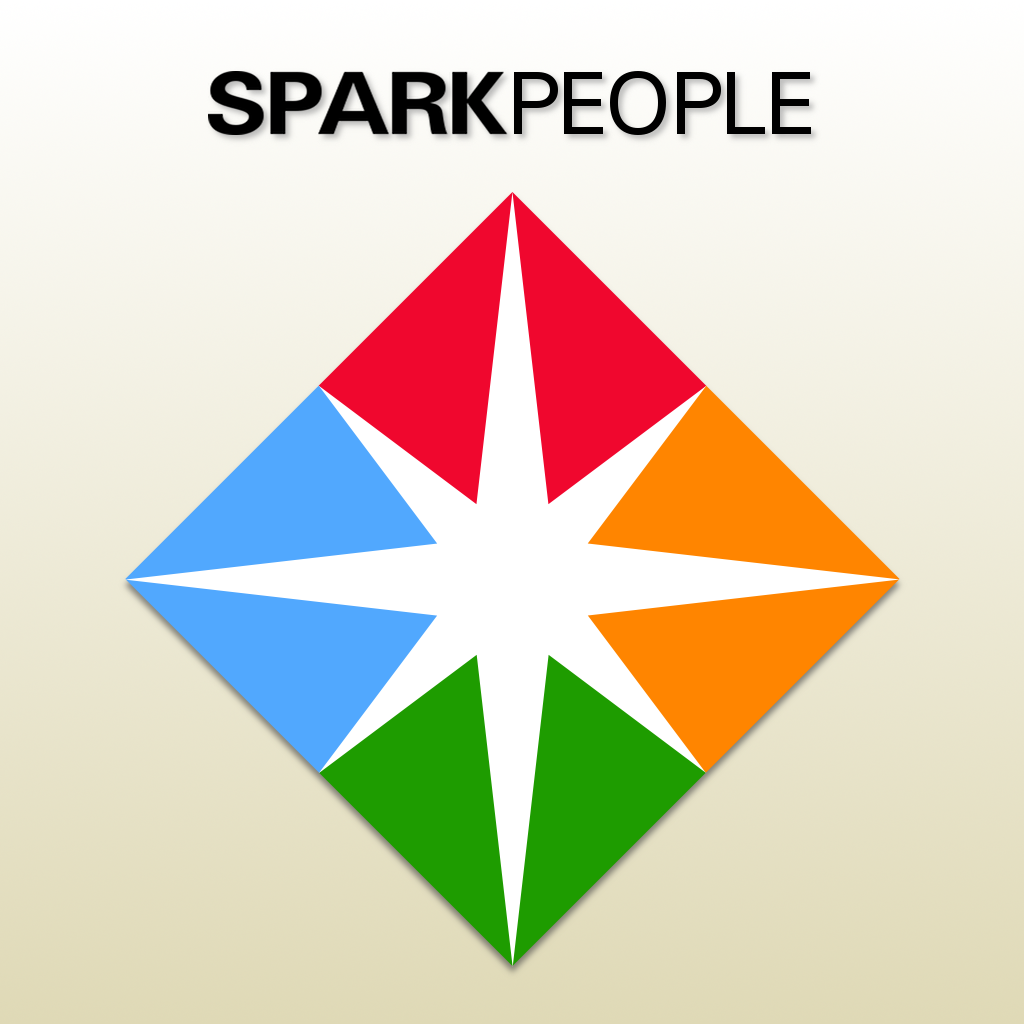 Pros:
App provides simple information and more detailed information about diet
Easy to search and input food
Cons:
Too many notifications to add food, should show one a day instead of three
New version has some bugs, making tracking difficult
Description:
With 4 stars on the iTunes store, we had to try this one out. You have to pay for it, either monthly or one-time. It has some of the same features as the other calorie counting apps but also has some really cool ones that make it unique. This app is really an all-in-one fitness guide, for both nutrition and exercise. They include an easy-to-use calorie calculator and even workout demo videos. SparkPeople also includes articles from their nutritionists and fitness experts for users to gain knowledge along their journey. No need for using several different apps when this one has it all.
Key Features:
1. Diet and Fitness Tracking
Their food database includes over 4,000,000 foods and a barcode scanner, so that part of the app is complete and easy to use. You can also track both your strength and cardio workouts by sets, reps and weights/rep. They have a calorie and a carb calculator to help you organize your meals to keep you on track.
2. Exercise Demos
There are some apps that focus solely on exercise demos, but why download a few different apps when you can have one that includes all of the same features? The exercise demos on this app are incredibly helpful, for individuals just starting out or just looking to switch up their work out routine. You can rest assured that these videos are legitimate because they were made by licensed trainers so that you perform the exercises correctly and effectively.
3. Fitness challenges
Similar to some step trackers, SparkPeople created Sparkpoints, which is a game for users who actively track their nutrition and exercise. They have the ability to earn trophies that will motivate them to stay on track.
Similar to some step trackers, SparkPeople created Sparkpoints, which is a game for users who actively track their nutrition and exercise. They have the ability to earn trophies that will motivate them to stay on track.
MyMacros+
Versions offered:
$2.99 one time purchase
$1.99/mo or $19.99/yr for the Pro version that unlocks all of the features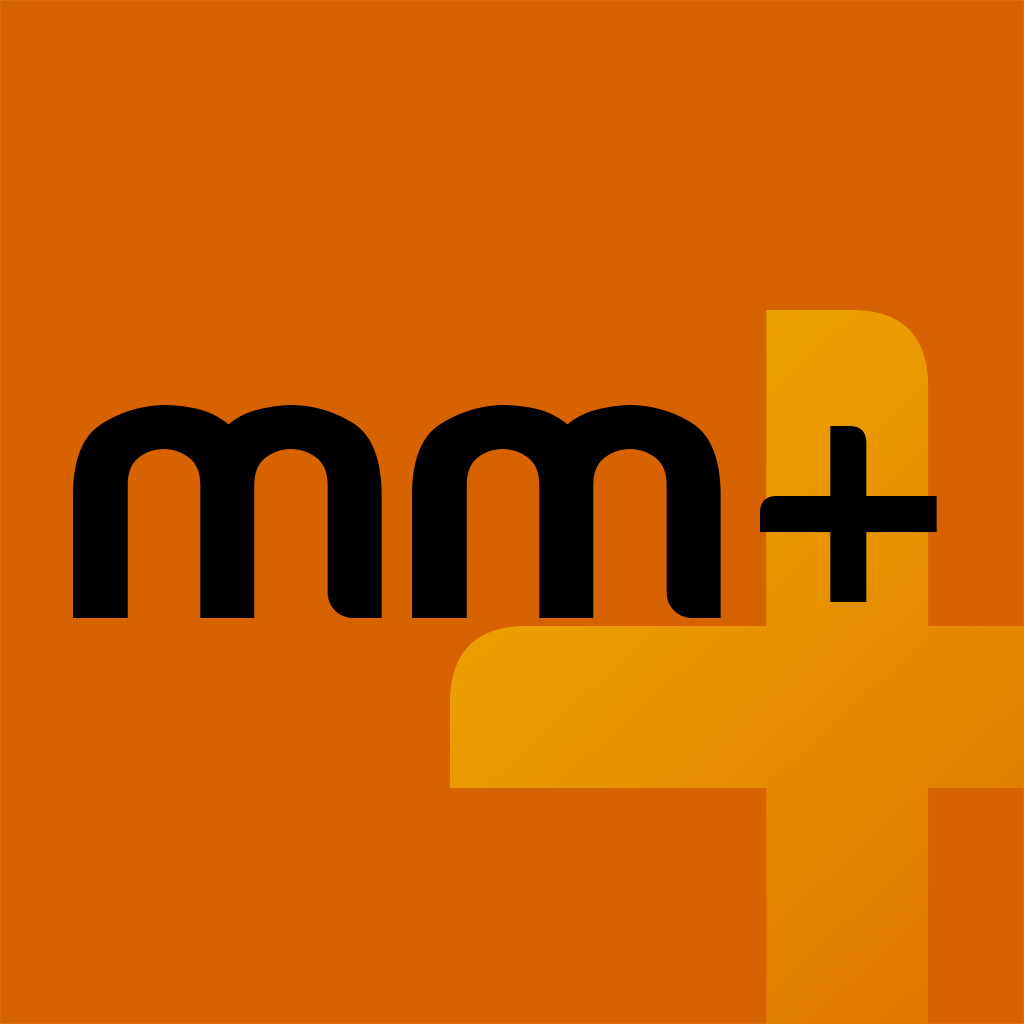 Pros:
Macro counting is precise, easy and customizable

Large database of foods
Cons:
Can't scan bar codes

Foods can't have more than one type of serving measurement (grams, ounces)
Description:
MyMacros+ is a popular one and was even featured on IIFYM and Daily Burn. To use it, you begin by setting your nutritional goals by grams since it focuses more on macronutrients than calories. It has full functionality to track meals by scanning barcodes and searching their database of over 4,000,000 food items. It shows the macronutrient breakdown for each meal and for the day as a whole. One thing we really liked about this one was that they don't limit you to three meals, which some apps do. You can input as many meals and snacks as you want, to get the most accurate calorie and macro breakdown.
Key Features:
1. Calorie and Macro Tracking
MyMacros focuses more on macro counting than calorie counting, but it does provide both for optimal diet tracking. You can set nutritional goals and see when you hit them through the app. You can view your macronutrients by meal, or for the whole day. We love how you can reuse previous meals– no need to re-enter them.
2. HealthKit and Apple Watch Integration
For the individual using multiple platforms and fitness devices, this app may suit you well. HealthKit uses the nutrition data from MyMacros+ and other apps to give you the most detailed description of your eating and exercising habits. You can even view your remaining macros, daily number and even input a food item from your Apple Watch, no need to use your phone!
3. Connect with "My Circle"
My Circle is MyMacros+'s version of your community within the app. Stuck on what to eat next? Head over to My Circle to look at the meals your friends are eating for some inspiration. Having this community feature is a huge plus because it keeps users motivated to eat healthy.
Lose it!
Versions offered:
Free
$39.99/yr for the first year and then $29.99/yr for each additional year for the Premium version that includes meal planning, premium content and fitness challenges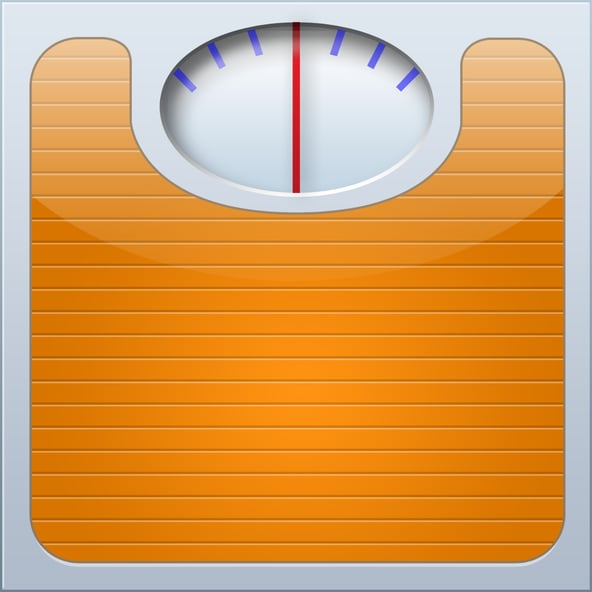 Pros:
Has features that go above and beyond other apps, like Snap It!

Helps keep track
Cons:
Performs slow sometimes

Shows ads in free version
Description:
Lose it! is a unique calorie counting app, because it includes most of the features the other calorie counting apps provide and also offers a unique feature to make calorie counting even more convenient: Snap it. All you have to do is upload your picture to Lose it! and Snap it will identify the foods you took a picture of and provide you with all of the nutritional information. You can also track it manually, learn more about your logs (ex: foods that help vs. hinder progress), and find support through the community aspect of the app. They also have fun challenges within the app to motivate you throughout your weight loss journey.
Key Features:
1. Calorie Counting: This app is awesome because you can count calories a few ways. You can input the nutritional information of your food, search for it in the database, scan the bar code or snap a picture of it with their app extension called Snap it!
2. Syncs with other devices: You can sync this app with other devices you have to have the most accurate calorie reading possible. You can connect it to various health and fitness trackers and apps to factor in things like exercise, steps or information you input into other apps.
3. Helps you set goals: This app helps you set your daily budget and goals for nutrient intake including macronutrients and micronutrients (carbohydrates, protein, fat, sugar, fiber, etc.), weight loss, exercise, blood pressure, hydration and more. It's basically a virtual personal trainer.
FatSecret
Versions offered: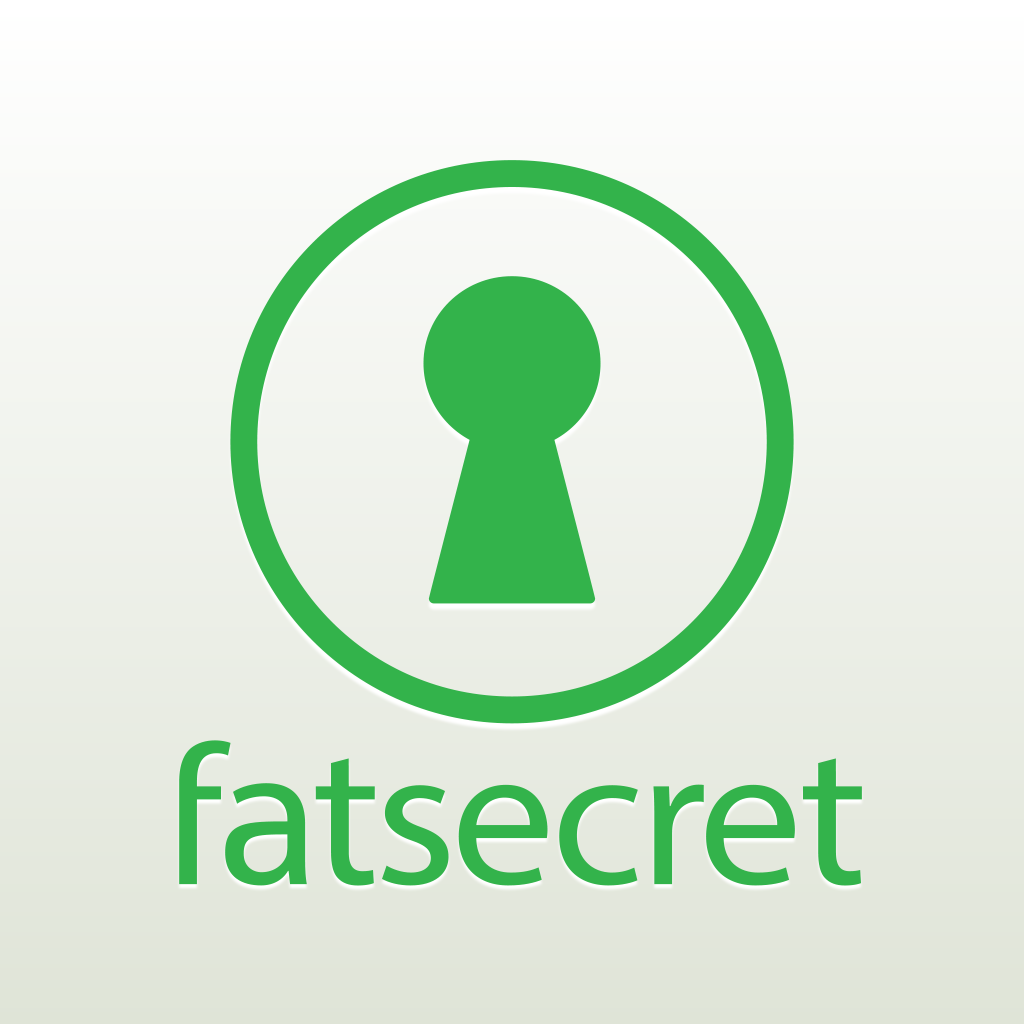 Pros:
Simple layout, displays both macros and calories
Shows running totals of macros
Cons:
Sometimes new added products disappear from the food database

Entering custom recipes is difficult
Description:
Well let's start out by saying that we like this one because it's free. It focuses more on the community aspect than the other apps, which may be a huge plus for some. You can connect with their global community and sync Health app to compile all of your fitness data. A cool feature that this app has is a photo album for progress photos, which is really important because sometimes the results don't show on the scale as much as they do on your actual body composition. It has all of the same kinds of tools as the other calorie counting apps including food and exercise diaries.
Key Features:
1. Food and Exercise Diary
It includes a very user-friendly food and exercise diary to track your daily meals and workouts. This is beneficial because you can keep track of what you are eating, along with how many calories you are burning. Tracking both of these makes it easy to see which methods are working and which ones aren't– to lead you to your goals as soon as possible.
2. Accountability tools
Things like a diet calendar, weight tracker, detailed reports and a photo album were created to help keep you accountable during your fitness journey. With all of these organization tools, it makes it easier to stay on track and track your progress along the way. You are more likely to hold yourself accountable if you are actively tracking and watching your progress in your photos. Once you see results, it motivates you to work even harder.
3. Outside Support
With this app, you have access to both professional and personal support. By professional, we mean that you can actually share all of your information with your health provider of choice, so they can keep up with your changes. Personal support comes from the global community on the app, since they're all in the same boat trying to be the healthiest version of themselves.
We hope that this list helped you decide which calorie counting app is best for you– although they are all great choices!
---
Find what tools work best for your own personal needs to keep yourself on track. Everyone has fitness goals, but not everyone has the right resources to keep them in reach. Having an app that will help you follow your macro goal or diet plan is huge, especially since nutrition plays such a large role in losing weight and putting on muscle. Still having trouble sticking to your diet? Read our article on how to incorporate a healthy diet into your life for good.
Share This Story, Choose Your Platform!