Dad says he doesn't need gifts, but that's because he hasn't seen this list. Father's Day is your chance to let Dad know you care about his health and fitness. From healthy organic meals to cool sneaks, Dad will be reminded of your thoughtfulness every time he's flexing his best habits.
You've been listening to all the ways he's been elevating his nutrition and setting goals in the gym, and now you're ready to show your support with the fitness gifts he'll love.
In fact, we asked our top athletes and fitness enthusiasts to recommend the perfect gift for Dad - we even included what to write in the card. Simply remove the tired coffee mug and pint glasses in your checkout cart, and get your dad a gift he will actually use this year. Ready, set, buy.
Top 10 Father's Day Fitness Gifts
These 10 fitness gifts for father's day will flex Dad's heart and elevate his healthy habits.
1. Reebok Legacy Lifter Shoes - Dads Who Look to Brian Shaw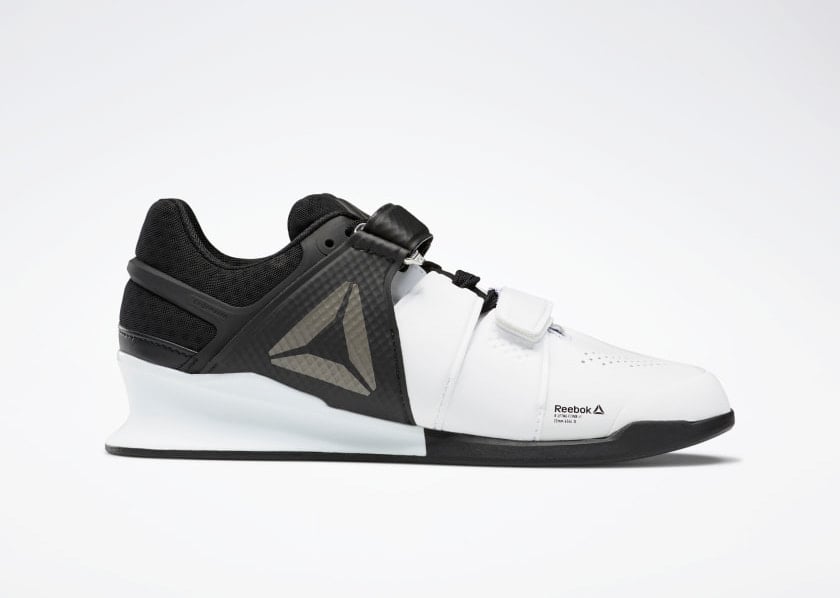 Your dad's your hero. And heroes need high-tech shoes to complete their uniform and, of course, lift at their best. We're talking Reebok's Legacy Lifter Shoes, designed with a grip to keep Dad grounded, a heel for optimal squat positioning and adjustable straps to hold Dad in tight.
But don't take it from us, take it from Weightlifting USA National Champion and Dad Anthony Pomponio: "Best fitness gift to give a dad would have to be new lifting shoes or training shoes." Enough said.
Your card: "You are my heart and sole."
2. Insulated Water Bottle - Dads Who Keep Their Cool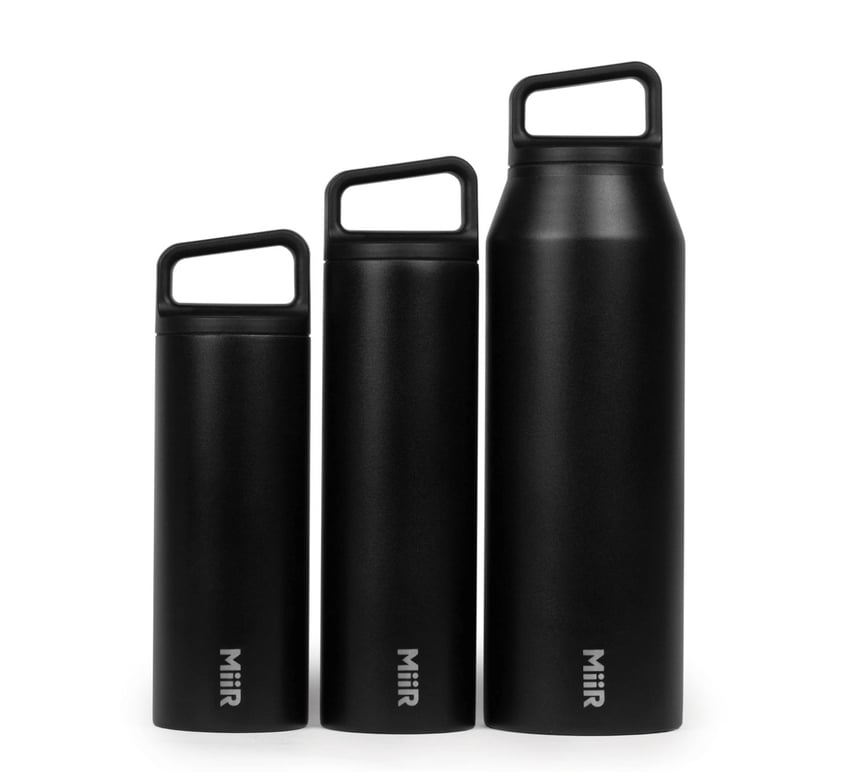 This obvious fitness tool is often overlooked. Or in most cases, Dad settles for the water bottle his kids used in little league. Well, not any more. Don't let Dad break another sweat without a hydration system that's sleek and sustainable.
The Miir wide mouth water bottle keeps water cold for 24+ hours without condensation. "Insulated water bottle that serves a dual purpose: Water for training Monday through Friday and beer for the weekends!" said Pomponio. If you want to get even more sentimental, mention the company's commitment to funding clean water projects.
Your card: "Stay cool Dad!"
3. Duel Grip Xerball Medicine Ball - Dads Hooked on PGA Tour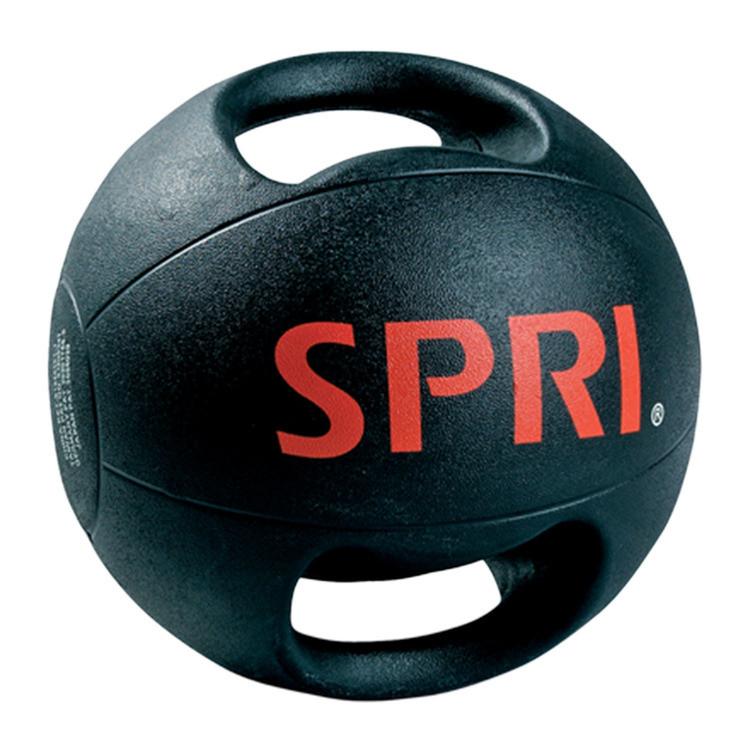 Golf dads will follow just about any Golf Digest tip on how to level up their swing. You better bet the PGA Players are training with a Medicine Ball. In fact, a perpendicular throw with the Duel Grip, which is known for building up your core power, will definitely improve Dad's swing speed.
Can you hear the sound of that birdie? If he's glued to reruns of Scott Stallings and he's practically scouting rising star Lanto Griffin, you know he's just counting down the hours to his next tee time. Let's make his first swing one to remember.
Your card: "Dad you're a hole in one!"
4. NutriBullet - Dads Who Sweat Smoothies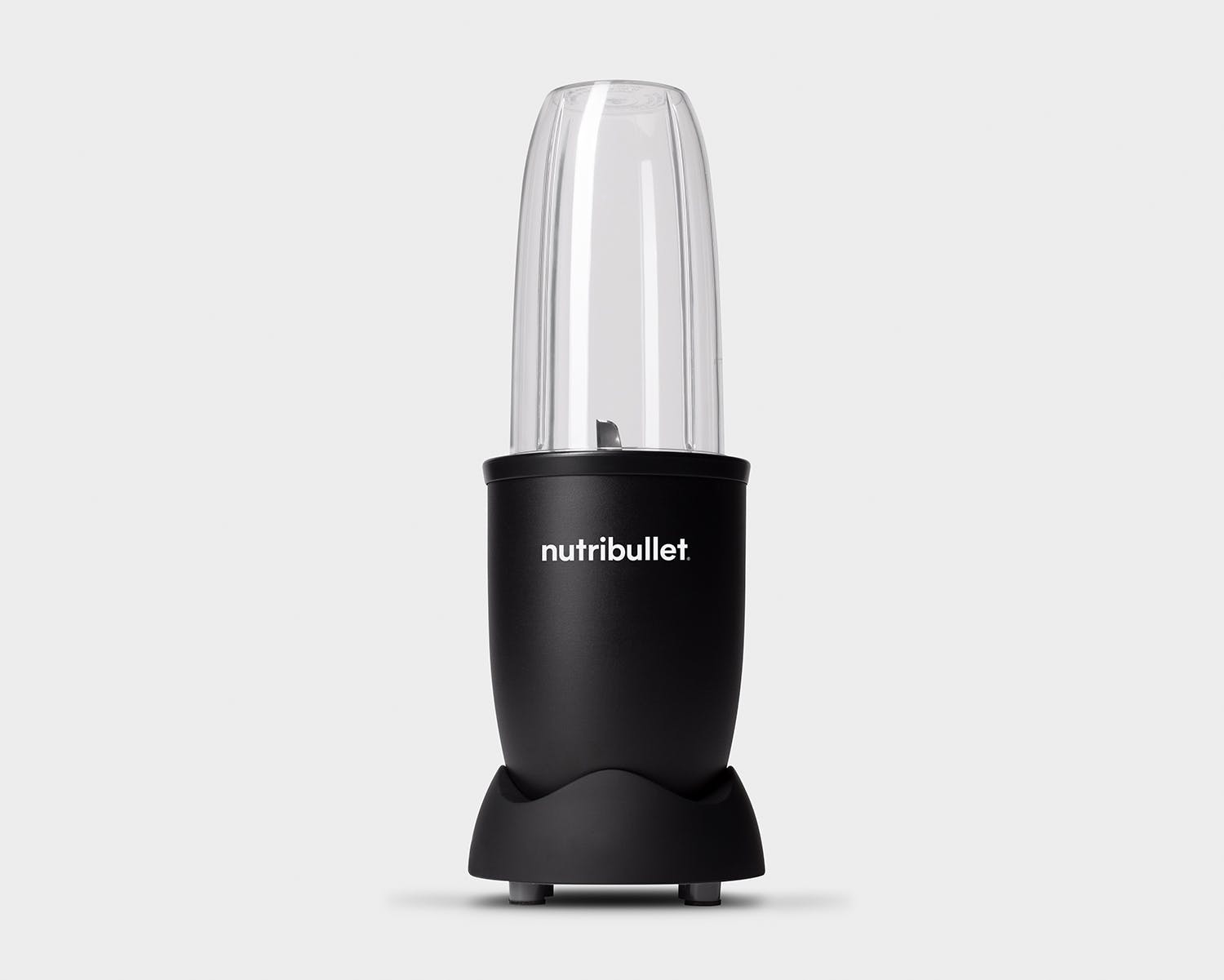 In between working hard and working out, Dad fuels himself with his superfood smoothie, and there's nothing better than a smoothie that practically makes itself. "I think the best fitness gift to get Dad would be a great blender and a book of smoothie recipes." said UFC mixed martial artist Urijah Faber.
NutriBullet includes a recipe book but consider a DIY version with his favorite berry blend if you're looking to pull at his heart strings this Father's Day. Every day during his smoothie ritual, he'll power his NutriBullet and thank you for making his life smoother. Pun intended.
Your card: "Dad, you're one in a melon."
"Best fitness gift to give a dad would have to be new lifting shoes or training shoes."

-Anthony Pomponio, Weightlifting USA National Champion and Dad
5. A Training Membership - Dads Who Like a Challenge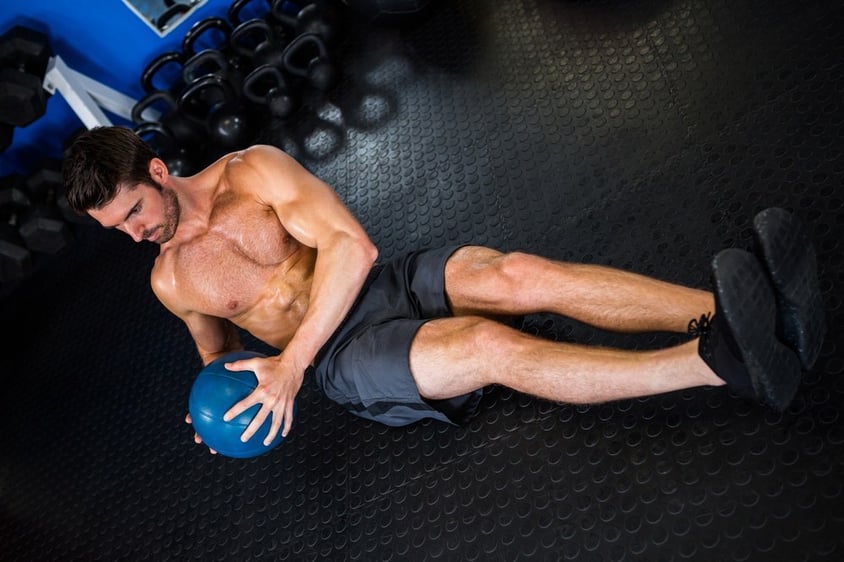 You can help Dad heighten his training this Father's Day by bringing in the experts with a training membership. Even better, join him! Mixed martial artist and dad, Vitor Belfort has his own training program, Belfort Fitness Lifestyle, and recommends you and Dad commit to a training membership together.
Trifecta community member and dad Mike Popiel agrees, "A 1-year membership to a local CrossFit gym!" A training membership gift shows you're committed to showing up for your dad in reaching his fitness goals (and yours too!).
Your card: "I'll be your accountability partner."
6. Trifecta Organic Meal Plan - Dads Who Love Quality Food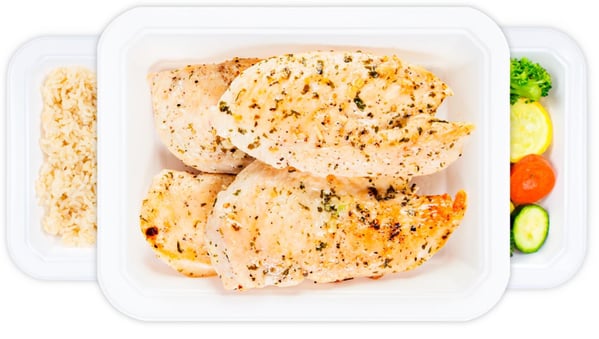 Dads love Trifecta because organic meal delivery that's ready-to-eat and macro-balanced helps them stay on track. Translation: Delicious healthy food that dad doesn't have to cook. Not to mention, Trifecta meal plans are tailored to your Dad's nutritional needs.
Take it from professional boxer and dad Mike Rashid, "90% of what I've eaten for the last year has been Trifecta. People don't understand how delicious it is. I've been growing and Trifecta has been part of that growth - it's literally a staple part of my life."
When your dad enjoys his first Trifecta meal, he'll think of you, his favorite child.
Your card: "This time Dad, dinner's on me."
7. Hoka One Running Shoes - Dads Who Make Strides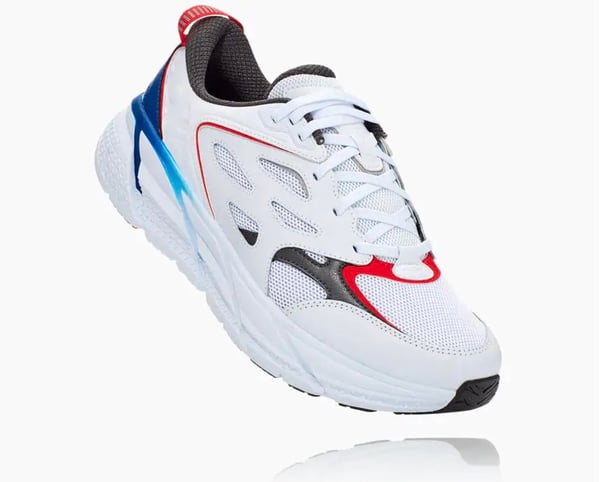 From marathoner to making his first mile, dads deserve the quality shoe that will support him with every step. "My dad has recently gotten into fitness, I got him a new pair of HOKA ONE shoes. I introduced him to them recently and he's obsessed," said Trifecta community member Hayley Kaaren Smith. HOKA shoes have double cushioning compared to standard running shoes.
In fact, they're designed with ultrarunners in mind. If the Olympic opening ceremonies with Dad makes you nostalgic, then Hoka's design has him written all over it.
Your card: "Let's run to the moon and back."
"90% of what I've eaten for the last year has been Trifecta. People don't understand how delicious it is."

-Mike Rashid, Professional Boxer and Dad
8. Speed Jump Rope - Dads Who Track UFC Fight Wins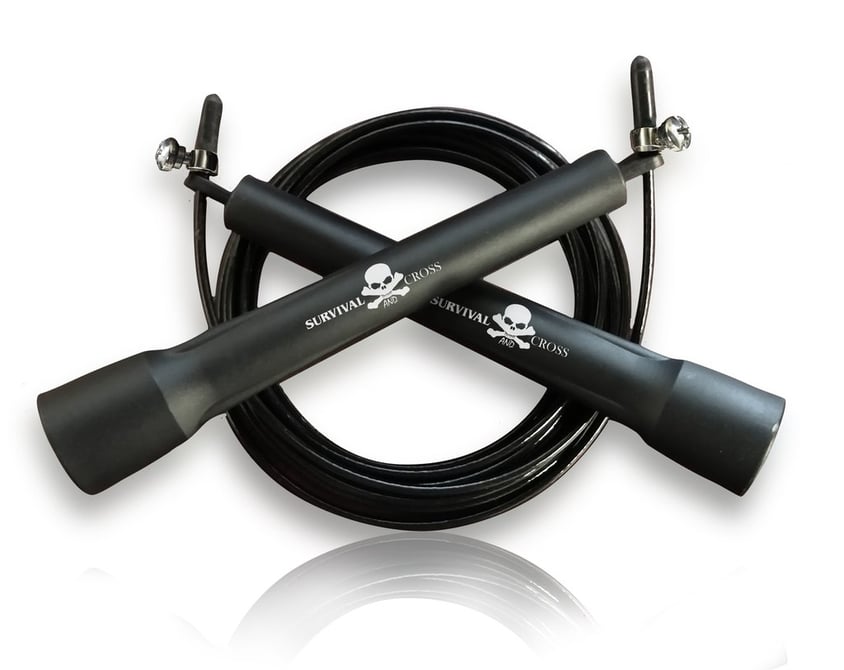 Has your dad been obsessed with UFC since you were a kid? Is his mixed martial arts routine nothing short of inspirational? Then you can't go wrong with helping Dad achieve his training goals with a Survival and Cross speed jump rope.
Dad will always be grateful for a MMA favorite jump rope to add to this collection. Even if he's just getting started in his fitness habits, and looking for a great conditioning tool, this gift is one he can use anywhere.
Your card: "Father's Day is one I'd never skip over."
9. Sunglasses - Dads Who Rocked the 80s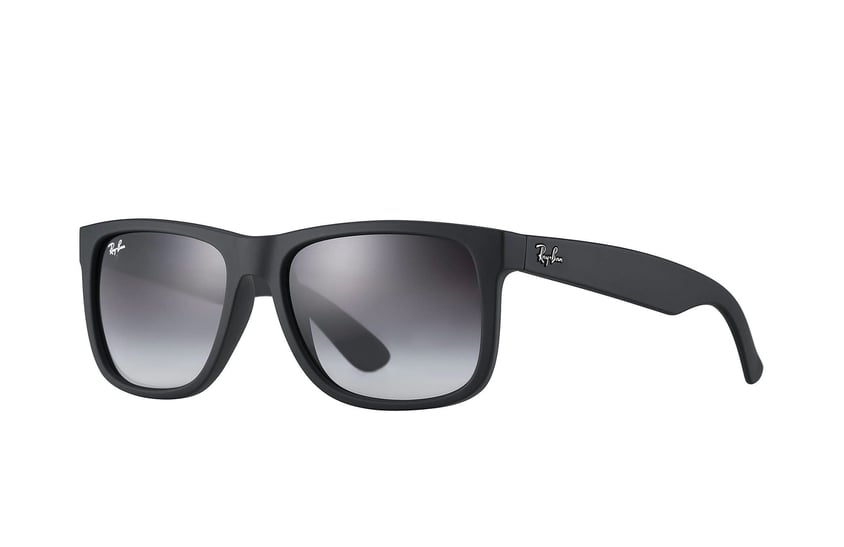 A sunny day on the golf course or even just for a run, can be both delightful and distracting. This gift solves the latter for Dad who couldn't be bothered to figure out which frames best fit his face. Bring in your cool factor knowledge on Raybans to help Dad say focus on his fitness while the sun is shining bright.
Trifecta community member April Beighley recommends sunnies, aka sunglasses, this Father's Day.
Your card: "When life gets too hot, I'll throw you some shade."
10. A Workout Designed by You - Dads Who Make Phil Dunphy Dad Jokes
It's the thought that counts. A customized workout for Dad created by you is a priceless gift that requires only your time and attention (some might say the true currency of our generation). The cherry on top? You'll be working out together, strengthening your bond over fitness.
"The best fitness gift to give a dad is to have my kids create a workout for all of us to do together with a new piece of equipment they picked out for me. Along with some homemade cards about how strong I am!" said CrossFit athlete and dad Nick Uranker.
Like Nick said, don't forget that homemade touch with that ego boost.
Your card: "I always look up to you Dad."
Still Unsure About What to Get Dad for Father's Day?
As Father's Day approaches, you might start to question what your dad really wants. But the truth is - as cliche as this may be - it's the thought that counts. These top fitness gifts for father's day vetted by athletes and dads alike, show that you've been paying attention to Dad's passion for fitness, his love for the UFC, or his obsession with the PGA Tour.
Most of all, these father's day gifts represent how much you care about your dad's health. And part achieving optimum health means giving Dad the extra time and space to make health a priority.
That's certainly the case for WWE professional wrestler and dad, Randy Orton: "I'd say some 'me' time to get it in, because if you can manage to take care of your body and feel healthy, everyone in your family benefits."
What better way to give Dad more time than to make his life more efficient when it comes to meal prep? Click here to get started with healthy organic meal delivery that Dad will love no matter what.
Really, truly, if you're still unsure about what to get Dad, consider this your "Easy" button.
Dad will love this deal.