If you're looking to maintain a healthy diet while keeping your calorie intake in check, choosing foods that are high in protein and low in calories is a great place to start. Protein-rich foods may help you feel full and satisfied, while low-calorie foods can help lose weight and maintain your weight loss long-term (1,2,3).
Eating higher amounts of protein can also support all of that lean muscle mass you're working hard to build (4). Which, in turn, supports healthy metabolism and also makes it a little easier to lose fat and keep weight off long-term (4,5).
But how can you go about finding the best high-protein foods for your health needs?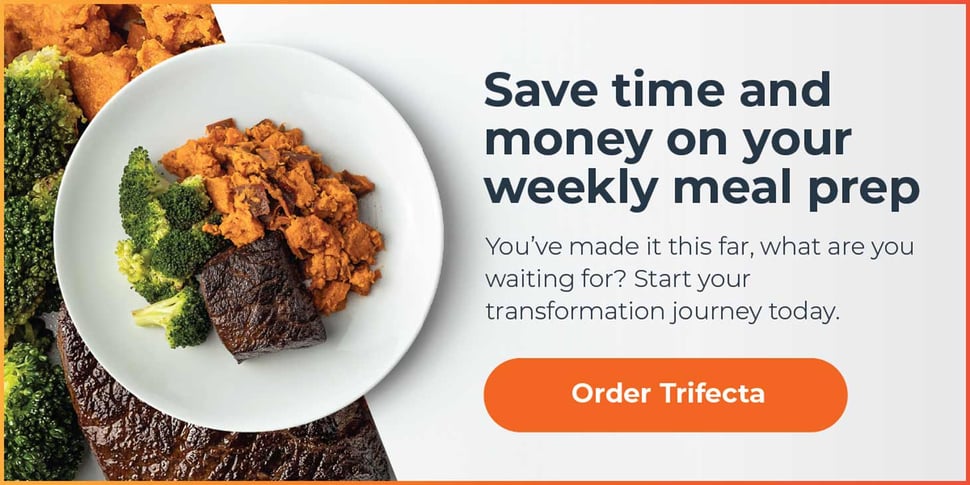 Protein is naturally occurring in many foods, but that doesn't mean that all foods that contain protein are considered a "good" or "excellent" source of this lovable macro. In order for a food to be considered a high protein, it should contain at least 10 grams of protein per serving. And when going high protein, lower calorie, you should be looking for protein density in your choices. Protein-dense items will have more than 20% of their calories coming from protein.
Sometimes the best sources are the simplest. You don't need any fancy whey protein powder, protein shakes, or protein bars to achieve your daily macro goals. In fact, a lot of packaged and processed high protein options aren't usually better than whole food options. They often have added fats, sugars, and other gunk that not only negatively impact the macro balance and nutrition, but can also increase the calorie count.
For example a typical protein bar has about 10 grams of protein per bar and roughly 200 calories, whereas eating two low fat string cheese sticks will pack 12 grams of protein for only 100 calories. That's 20% more protein and half the calories.
Overall, the best types of protein sources to look for are low-fat or lean proteins and nutrient-dense proteins. This typically means low-fat meat, dairy, and seafood, along with certain plant-based foods that are rich in protein. And choosing a variety of options will ensure you get a wide range of nutritional benefits, and will keep your diet interesting. In other words, you shouldn't have to survive on chicken breast and egg whites to stick to a high-protein diet.

High protein low calories foods:
Chicken breast

Turkey

Pork loin

Salmon

Tuna

Shrimp

White Fish

Eggs

Greek yogurt

Cottage cheese

Low-fat cheese

Edamame (soy)

Tofu

Tempeh

Lentils
The top 15 nutritious foods that are high in protein and low in calories are:
1. Chicken Breast
Chicken breast is arguably the most popular lean meat option for healthy meal plans due to it being widely available and versatile to cook with. A 4-ounce serving has 31 grams of protein and only 140 calories.

2. Turkey Breast
Turkey breast is another great source of lean meat, with a similar nutrition profile as chicken. You will also get 31 grams of protein and only 140 calories in a 4-ounce serving. Also, similar to chicken and other lean proteins, it is lower in saturated fat than traditional red meat and can be used in just about any recipe.
3. Pork Loin
Pork does not always mean ham and bacon. Certain cuts of pork, like pork loin, are considered white meat due to their lean nutrition profile. Four ounces of pork loin contains 23 grams of protein and only 130 calories.
4. Salmon
Salmon is often touted as one of the most nutritious foods that you can eat because it is one of the few natural sources of omega-3 fatty acids, which are essential for good health. This popular fatty fish provides 23 grams of protein and 200 calories in a 4-ounce serving.

5. Tuna
Tuna is another popular fish for a healthy meal plan, with 32 grams of protein and only 140 calories in a 4-ounce serving. You can opt for either canned tuna or fresh tuna steaks to get the benefits.
6. White Fish
Nearly all types of white fish are excellent options to reach for - consider adding some tilapia, basa, halibut, cod, or snapper to your weekly menu rotation. A 4 ounces piece of cod has 25 grams of protein and less than 120 calories.
7. Shrimp
Shrimp is also a low-calorie source of protein, with 24 grams of protein and only 120 calories in a 4-ounce serving. Plus, its quick-cook property and recipe versatility makes it a wonderful meal prep staple - saving you time on cooking!
8. Eggs
Both whole eggs and egg whites are a great nutrient-dense choice - one whole egg has 7 grams of protein for only 70 calories.
Choosing only egg whites will get you fewer calories and pure protein. However, whole eggs are a source of many additional vitamins and minerals that can benefit health. Consider eating a mixture of the two. And you don't have to just use them at breakfast. Try hard-boiled eggs as a snack, scramble an egg into your dti-fry, or top a veggie and rice bowl with a fried egg.
9. Low Fat Greek Yogurt
Greek yogurt is a high-protein, low-calorie food with 11 grams of protein and only 70 calories in a 4-ounce serving. It can be eaten as a snack, a hearty breakfast, or used as an ingredient or topping in a lot of dishes. Try Greek yogurt in place of sour cream or heavy cream in your meal prep recipes. It is also a good source of probiotics, which are beneficial for gut health.
10. Low Fat Cottage Cheese
A 4-ounce portion of cottage cheese has 14 grams of protein and only 80 calories, making it a wonderful snack or breakfast addition. Try cottage cheese paired with fruit or fresh veggies for even more nutritional benefits.
11. Low Fat Cheese
Cheese can get a bit of a bad rap in the healthy eating space, but there are lots of types of cheese to choose from and many naturally low-fat varieties can be a good option to consider - like part-skim mozzarella or goat cheese. A 4-ounce serving of low-fat cheese has a whopping 28 grams of protein and roughly 200 calories.
12. Edamame (Soy)
Edamame or soy is a plant-based protein staple. Mostly because it is considered a complete plant protein, containing all the necessary essential amino acids in the right balance. And as a plant-based source, it's loaded with fiber and other key nutrients that support better health. You can get 16 grams of protein and only 140 calories in a 4-ounce scoop.
13. Tofu
Tofu is made from moderately processed soybeans and works as an easy meat substitute in just about anything. A 4-ounce piece of tofu is less than 90 calories and contains about 9 grams of protein. Try grilled tofu on a sandwich, crumbled tofu in a stir fry, or roasted tofu on top of a fresh salad.
14. Seitan
Tempeh is another great low-calorie meat alternative made from wheat flour and water to provide a unique meat-like texture. It is typically eaten shredded or sliced. Each 4-ounce serving of seitan is only 120 calories and has 24 grams of protein.
15. Lentils
All legumes are nutrient-dense, but lentils in particular pack a lot of protein. A 4-ounce serving of cooked lentils has 10 grams of protein for 130 calories. Lentils are also a good source of fiber, iron, and folate.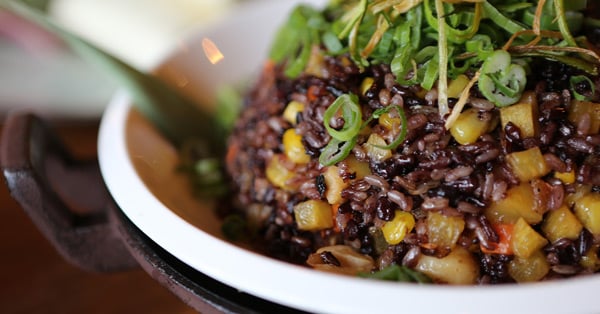 Using this Food List to Make Healthy Meals
Ultimately, no single food is going to make or break your health goals. Your nutrition is impacted by what you eat and the lifestyle you lead. However, adding more of these low-calorie high protein foods into your diet can certainly help you reach and maintain a healthy weight while providing your body with the nutrients it needs.
Use this list as the protein building blocks for your meal plan by choosing at least one of these items per meal and making it the center of your dish. Pair with veggies, fruits, and whole grains for even better-balanced nutrition.
If you aim to get at least 30 grams per meal and you'll be on your way to over 100 grams of protein a day in no time. Feel free to adjust the portions according to your daily calorie needs and macro goals.
The hardest part of making any health change is being consistent. Making hitting your nutrition goals easier by getting some or all of your meals cooked and shipped directly to your door. All of Trifecta's meal plans are high in protein and portion controlled for fewer calories, so you can choose the plan that fits your taste buds.