This past year marks a decade in the history of the CrossFit Games. Each year the Games have challenged our expectations and reminded us just how unpredictable this sport can be! In celebration of these last ten years, we decided to take a look back at some of the defining moments in CrossFit Games history. We even included some of the surprising moments Madison had to offer!
The Best Moments In Crossfit
2012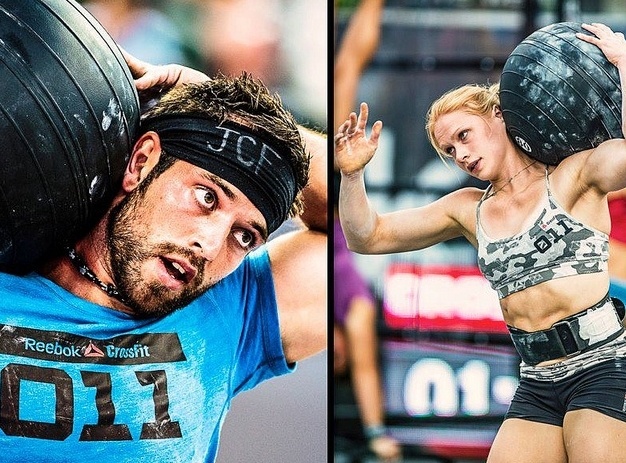 Back To Back Champs
2012 was a groundbreaking year for the Games. It was the first year ever we saw two people defend their title back to back. Both Rich Froning and Annie Thorisdottir had a tough year defending their title. Thorisdottir fought against Julie Foucher for the title this year, Foucher pulling off one of the most impressive wins ever in Pendelton 2, beating out all other competitors- including males.
2013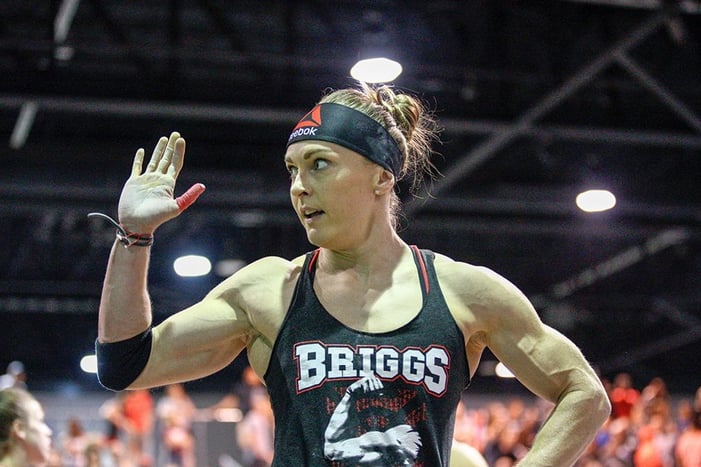 A New Female Is Crowned
Annie Thorisdottir shocked the world when she announced that she wouldn't be able to compete in the 2013 Games due to an injury. With that being said, it was time to crown a new female as the "Fittest on Earth." This year we saw a tough competition to the finish line. Cinco 2 being the final leg of the battle, featuring three rounds of five muscle-ups on the rings, five deficit handstand pushups, and a 90-foot overhead walking lunge. Ultimately, Britian's Samantha Briggs came out on top. We also saw the crazy 3-peat done by Rich Froning, which as we all know, wasn't the last of his victories.
2014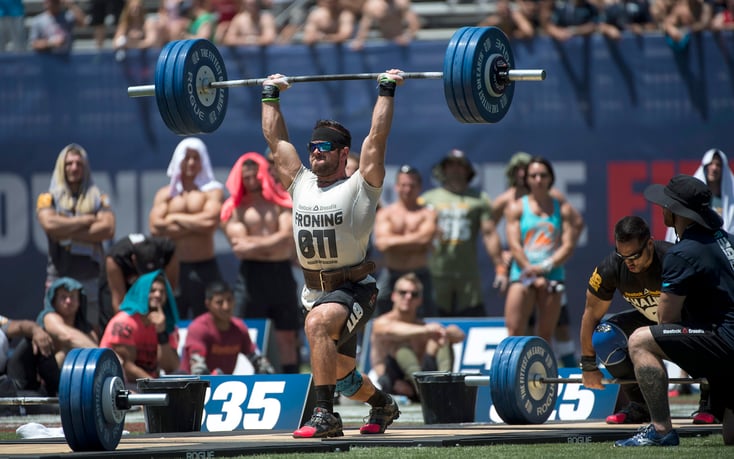 Rich Froning 4-Peat
By far one of the most crazy moments in Crossfit Games history was watching Froning win his 4th back-to-back Games. As many know, it is difficult enough to win one, let alone hold that position for a four year period of time. This year also brought light to a rookie who absolutely dominated the Games and wound up placing second overall, Mat Fraser. Fraser competed only 18 months after beginning his Crossfit training and ended up beating out veterans- an impressive start foreshadowing the years to come for Fraser.
2015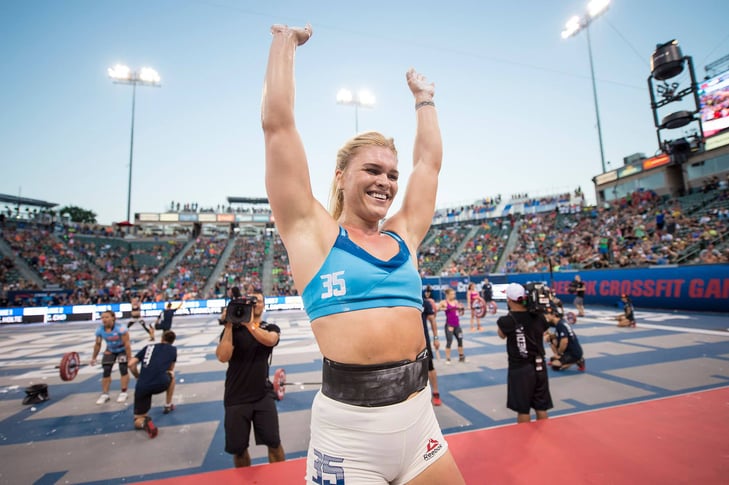 The Year Of The Rookies
In 2015 the list of female competitors was absolutely stacked. This year, 3 former title holders were out to compete-Annie Thorisdottir, Samantha Briggs, and Camille Leblanc-Bazinet all were back ready to claim the title once more. However this year gave way to an impressive season of rookies. Sara Sigmundottir and Brooke Ence led an impressive battle at the Games and gave the veterans one heck of a battle. Ultimately, Katrin Davidsdottir claimed the victory. Davidsdottir shocked the crowd with this victory that pretty much no one had predicted coming.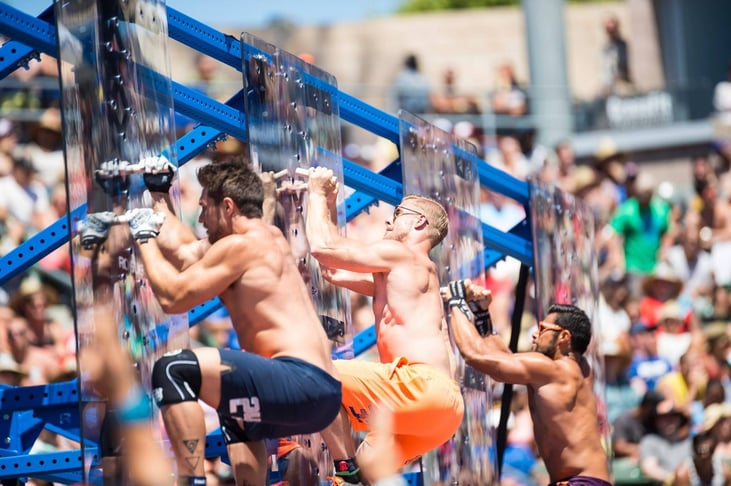 The Infamous Peg Board
This year also introduced something many competitors were not familiar with- the peg board. We watched the fittest athletes in the world struggle their way up and down the board three times. After this introduction- peg boards became a bit more of a staple in Crossfit training.
2016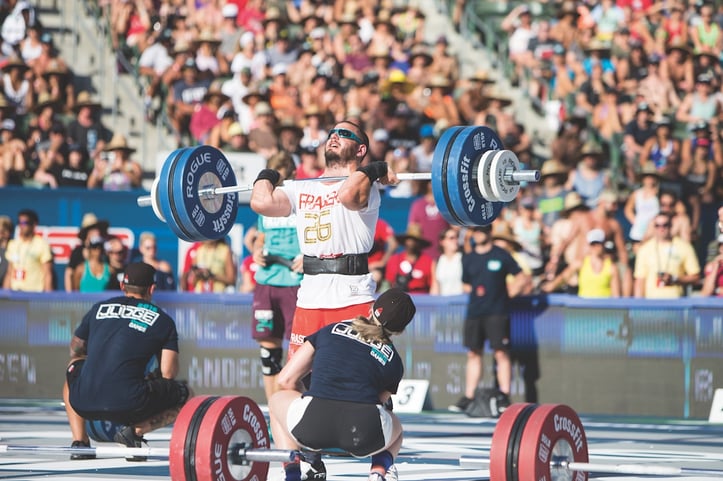 The Greatest Win To Date
2016 was definitely one impressive year for winner Mat Fraser. Fraser pulled off the win with the largest margin to date in Crossfit history of 197 points. Fraser pulled off a more impressive win then 4 time games winner- Froning. Some say it may have been the greatest win in Crossfit history. Katrin Davidsdottir also secured her title in a back to back win.
2017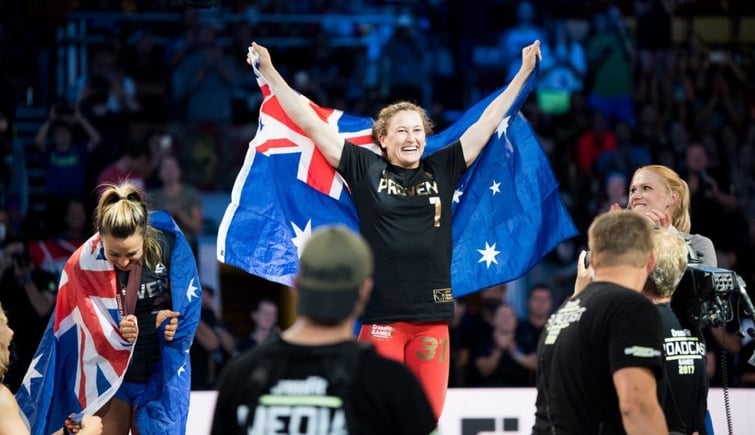 This year we saw an absolutely stacked line up from the female individuals. This lead to one of the craziest battles in CrossFit Games history as we watched former winners and podium finishers battle to hit the podium once more. In the end, two of the most surprising things happened: 1) A first AND second place finish by Australia, crowning Tia-Clair Toomey the Fittest on Earth 2) A fierce return from Annie Thorisdottir for a third place finish. If this Games proves anything to us, it's that CrossFit is certainly unpredictable!
Here's to another decade of fantastic moments from the Fittest on Earth!
Check out the diet these athletes use to fuel their performance